Greve Tourism & Travel Guide
Greve Tourism & Travel Guide
Trips and Itineraries
28 Days
My own Personal Humans of Europe!
(e) The officer at the Tourist Information Desk, Greve, Chianti region had told us that we can catch the bus back to Florence from the same depot at which we had arrived in Greve....
8 Days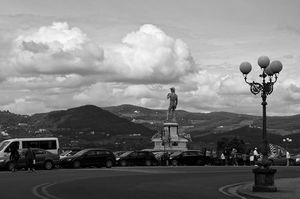 we took a bus from Firenze to Siena. the best time to visit siena is during the first weekend of july as the Il Palio horse races are on then and its a mad time to be in firence on the holiday of San Giovanni. in firenze, the best pizza is at gusto pizza in san spirito and the best pear cheese ravioli is at the restaurent behind the Duomo - Coquinarius. the easiest way to move around the tuscan countryside is to drive. also, most wine tasting happens on saturday/sunday mornings so be prepared to make it an early evening....
---