Things to Do in Ifran - Itineraries
Things to Do in Ifran - Itineraries
Relevance
Recent
Popularity
3 Days
3 Days Trip Marrakech Merzouga Via Fes
., we will across the road you will see the Old Souk which is situated in Rissani city and get in touch with its natives. then, we resume our journey to Fez through Ziz valley, Errachidia Cedar jungle and Ifrane....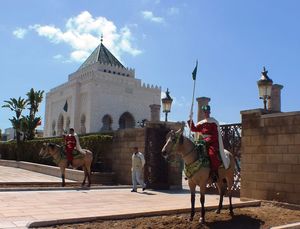 Magical, Mystical MOROCCO!
The romanticism of Casablanca, the mystique of Marrakesh, the magic of Ourzazate, the swarming medinas of Meknes and Fes, the Roman ruins of Volubilis, the unexpected snow in Ifrane, the Atlas mountain passes and the Sahara sand exude a strange magnetism that draws global visitors on a massive scale....