Kendrapara Tourism & Travel Guide
Kendrapara Tourism & Travel Guide
3 Days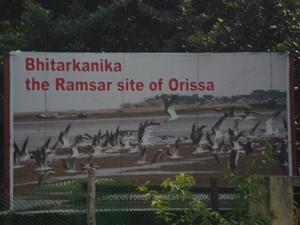 Bhitarkanika, a lesser known National Park of India
The food was good and the rooms were clean, given the fact that Chandabali can be considered as a small town of Kendrapara district of Odisha....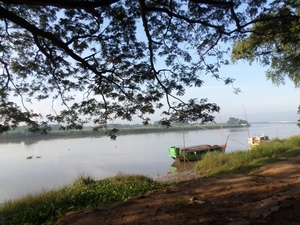 It was a hectic day followed by a sleepless night when we disembarked from the train in the wee hours at Bhadrak, a little laid back town in coastal Odisha....
---
About Kendrapara
3) Bhitarkanika: Rightly named, this national park derives its name from two Oriya words, 'Bhitar' & 'Kanika' which translates to interior and extraordinarily beautiful or gold resepctively. On the coast of Bay of Bengal, this marshland is divided into three main divisions, the Bhitarkanika National park, Bhitarkanika Wildlife Sanctuary and the Gahirmatha Marine sanctuary. The Bhitarkanika national park is the second largest mangrove ecosystem in the country and home to the rare Irrawaddy Dolphins, endangered salt-water crocodile, partially white crocodile, the Indian Python, the King Cobra and other species of flora and fauna. The national park authorities decided to set free the only Albino Crocodile into its natural habitat. The national park is also a paradise for avid bird watchers. While in the sanctuary, you can take boat rides in creeks to spot crocodiles and dolphins. The Gahirmatha Beach and a few neighbouring beaches witness a phenomenon called 'Arribada' every year. This is the phenomenon of mass nesting of Olive Ridley turtles. These turtles nest from November to April and then the little ones find their way back into the sea by May. Make it a point to experience this marvel without disturbing the creatures on the beach. The Gahirmatha Marine Sanctuary has been declared as an UNESCO world heritage site due to the huge numbers of Olive Ridleys visiting the region to lay eggs. The national park is only accessible by boat. The two entry points are Khola nad Gupti. The nearest town is Chandabali from where you need to take a boat ride to go further. Nearest railhead to the national park is Bhadrak. Accomodation can be found in the nearby towns. Three noticeable stays here are at the forest rest houses at Dangamal and the secluded beaches of Habilghati and Ekkakula. These beaches are good spots for watching dolphins during early mornings and evenings. If Bhitarkanika is on your list, DO NOT forget to carry a pair of good binoculars.
Book a Package Tour