Trips and Itineraries for Krong Preah Sihanouk
18 Days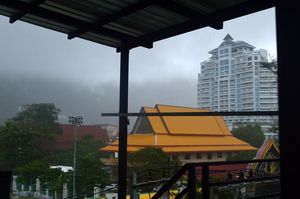 Into the heart of Asia - The Thailand Cambodian Odyssey.
15 Days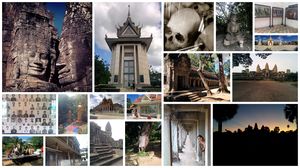 ---
---
About Krong Preah Sihanouk
This was my cheap escape. I averaged spending about $15/day, sometimes less. I stayed at the Apple Guest House in a pretty big private room with a bathroom and cold shower for $5/night. $5! It was about a 45 second walk to Ocheuteal Beach which had a bunch of restaurants lined up. I would rent a motorbike from about 8am-10pm for $5 and cruise around to different beaches. I also paid $3 for a 30min beach pedicure. Jackpot! There was nothing cultural about this place really.. I didn't see any museums or tours besides diving, so really the only big expenditure here would be alcohol for the drinkers. The real bummer about this place is the amount of 16 year old prostitutes who are drugged up on meth, dancing with old white men. Every night you see this all over. It is incredibly sad, and a lifestyle that they get stuck in. Another bummer was the lack of relaxation on the beach because of the young kids trying to sell you string bracelets. Pretending to sleep on your lounge chair won't help.. they will sit down on the edge of it and wake you up. I would rent a bike and go to a beach farther down.
How To Reach Krong Preah Sihanouk
Book Krong Preah Sihanouk Tour Package