Lawndale Tourism & Travel Guide
Lawndale Tourism & Travel Guide
Trips and Itineraries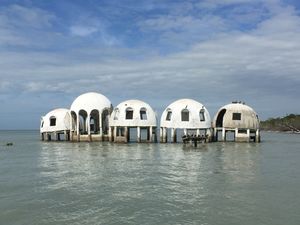 Abandoned but stunning: A list of 25 most amazingly beautiful places you'd never have heard of!
Abandoned dome houses in Southwest Florida www.trover.com Angkor Wat, Cambodia travel.nationalgeographic.com The abandoned Wonderland Amusement Park, outside Beijing, China en.wikipedia.org Christ of the Abyss at San Fruttuoso, Italy. www.reddit.com Kolmanskop in Namib Desert www.taringa.net Sunken yacht in Antarctica www.amusingplanet.com Craco, Italy emlii.com Fishing hut on a lake in Germany reddit.com 1984 Winter Olympics – bobsleigh track in Sarajevo imgur.com The abandoned city of Keelung, Taiwan www.propertyguru.com.sg Lawndale Theater, Chicago www.pinterest.com Asuncion, Paraguay www.theatlantic.com The Leafy Tunnel of Love, Ukraine inhabitat.com The Maunsell Sea Forts in England www.pinterest.com North Brother Island, New York za.pinterest.com House of the Bulgarian Communist Party www.youtube.com Russian military rocket factory www.dailymail.co.uk An abandoned distillery in Barbados photorator.com Czestochowa, Poland's abandoned train depot www.urbanghostsmedia.com The remains of The Pegasus in Antarctica tafrehmella.com Kalavantin Durg, Panvel, India en.wikipedia.org Bodiam castle, East Sussex, England raspberrypi.org El Hotel del Salto, Colombia www.flickr.com Pripyat, Ukraine www.mnn.com Holland Island in Chesapeake Bay www.chesapeakebay.net Let the sojourn begin!...
10 Days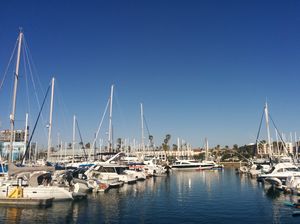 Discovering the many hues of Los Angeles
While in LA, I spent quite a few days basking in sunny-cool mornings, and drinking wine in the comfort of my friends' home in Lawndale at night....
---