Luang Namtha Tourism & Travel Guide
Luang Namtha Tourism & Travel Guide
Trips and Itineraries for Luang Prabang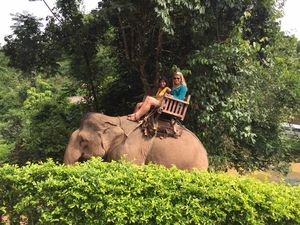 Luang Pra bang – Kop Jai Lai Lai
Upon our return to Luang Prabang, we wandered around the old city of Luang Prabang to visit the numerous temples, or Wats....
1 Day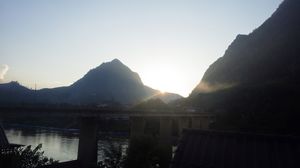 The last bus from Luang Prabang was bumpy, slow and uncomfortably hot, ensuring a need for beer after.This bus is special....
---
About Luang Prabang
Luang Prabang is quite touristy with lots of flavor, this place has absolutely the best food night market with some tasty veggie options and kick ass BBQ, serving fresh fish and flesh meat. The street market offers uniquely characteristic goodies. We happened to be there off-season so there weren't many tourists. It was a pleasantly quiet street market with ambient and interesting souvenirs — a rainy vibrant atmosphere.
How To Reach Luang Prabang
Book Luang Prabang Tour Package