Lund Tourism & Travel Guide
Lund Tourism & Travel Guide
Trips and Itineraries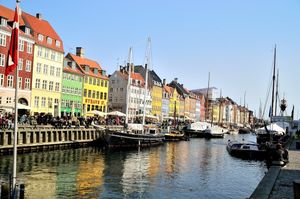 Copenhagen: The Northern Harbour
My Route: 9:25 PM - Stockholm C (Sweden) - Train 1 to Lund C (Sweden) at 5:27 AM 5:51 AM - Lund C (Sweden) - Train OUT 1015 to KoebenHavn H (Denmark) at 6:28 AM This blog was originally published on 'Neelendra Nath'...
11 Dogs of Instagram Who Travel Better Than We Do!
This snow-loving, photogenic, wolfdog is almost as adventurous as his owner Kelly Lund, and loves nothing more than camping out in the wilderness of western America with him (especially when it includes a good snooze in a hammock). dailymail.co.uk Aspen @aspenthemountainpup A gorgeous Golden Retriever, Aspen loves snow-sledging, canoeing and long hikes....
---