Things to Do in Mellieħa - Itineraries
Things to Do in Mellieħa - Itineraries
Relevance
Recent
Popularity
Magnificent Places to Visit in Malta
A MEDITERRANEAN COCKTAIL Surrounded by the deep blue waters of the Mediterranean Sea, south of Sicily and east of Tunisia, the sun-drenched islands that make up the tiny European nation of Malta are a mesmerising Mediterranean cocktail just waiting to be discovered....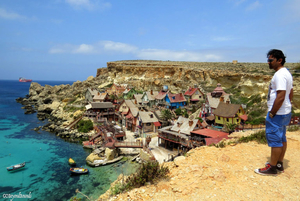 The Popeye Village – A Classic Film Set turned Amusement Park.
To reach the Popeye Village one can take a bus from the capital city Valletta to Mellieha center or Mellieha Bay (no 41, 42, 49) and then a bus no 101 to Popeye Village....