Rio Branco Tourism & Travel Guide
Rio Branco Tourism & Travel Guide
Trips and Itineraries for Castelo Branco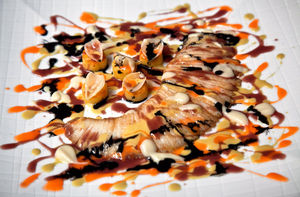 Discovering Lisbon's Food Scene
16 Days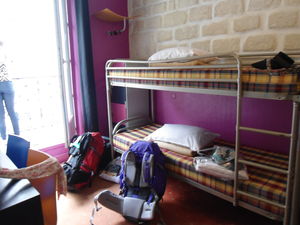 European Backpacking Diaries. The Idea, Basics and Travel Tips
Paris Hostel, Le Regent Montmarte Monmarte church, Paris Jim Morrisons Grave, Paris Louvre Museum, Paris Artist's Sqaure, Paris Canals in Amsterdam Amsterdam I amsterdam A pretty Gaudi Structure, Barcelona Sagrada Familia,Barcelona Sangria, Barcelona House of Picasso, Barcelona Granada, Spain Granada, Spain Alahambra Palace Gardens, Spain Flamenco, Spain Seviile, Spain Seville, Spain Faro, Portugal Rio De Famosia,Faro,Portugal Faro,Portugal Lagos, Portugal Lisboa, Portugal Port of Vasco de Gama, Lisboa, Portugal Graffiti Exhibition, Lisboa, Portugal Rose wine at a Parisian cafe Tour De Eifel The Starting Point On a cold November evening in 2013, after yet another "tiresome" day at work,Sanghamitra, my friend and housemate, was resting on our battered arm chair in the hall when I bounced off the idea of a solo trip to France to meet my brother Mrinal and set off on a European sojourn....
---
---
About Castelo Branco
Afterwards, you will visit Castelo de Vide, known as "Sintra of Alentejo" for its charm and splendor, one of the most romantic locations in the Alentejo region. During lunch, you will taste the typical Alentejo sweet; sericaia with plum, with an abundant use of eggs and cinnamon. Some say that sericaia came from India and others from Brazil – what is known for sure is that this recipe was implemented in Alentejo by the skilled hands of the nuns of Elvas and Vila Viçosa convents, both claiming the rights of importation. Some gave the name Sericaia and others Serica, being that the tradition is more linked to Elvas, where the sweet is decorated with the famous plums of the region.
How To Reach Castelo Branco
Book Castelo Branco Tour Package