Wheeler Tourism & Travel Guide
Wheeler Tourism & Travel Guide
Trips and Itineraries
1 Day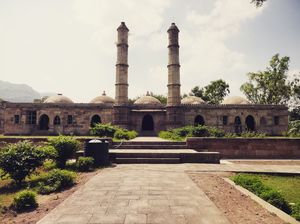 Champaner on a two-wheeler
The city was briefly the capital of Gujarat.Well i always wanted to go on adventure trip on two wheelers so i told my friends and me and and my 3 friends started trip on 2 two wheelers from vadodara ,frist we have planned to go jambugoda (a small beautiful village near champaner), we had an awesome drive through jambugoda wild life sanctuary. there is a small temple in that sanctuary called zand hanuman mandir , well yes you have to keep one thing in your mind that your petrol tank must be full because there is only one petrol pump between halol to jambugoda so be sure about petrol tank . the drive to zand hanuman was one of best drive of my life . and yes road was worst nightmare then after having local food at zand hanuman we went to champaner , the distance was about 22 to 29 km. ...
Why Bengaluru is a two-wheeler paradise?
Four wheelers cannot ditch potholes as easily as 2 wheelers do!...
---