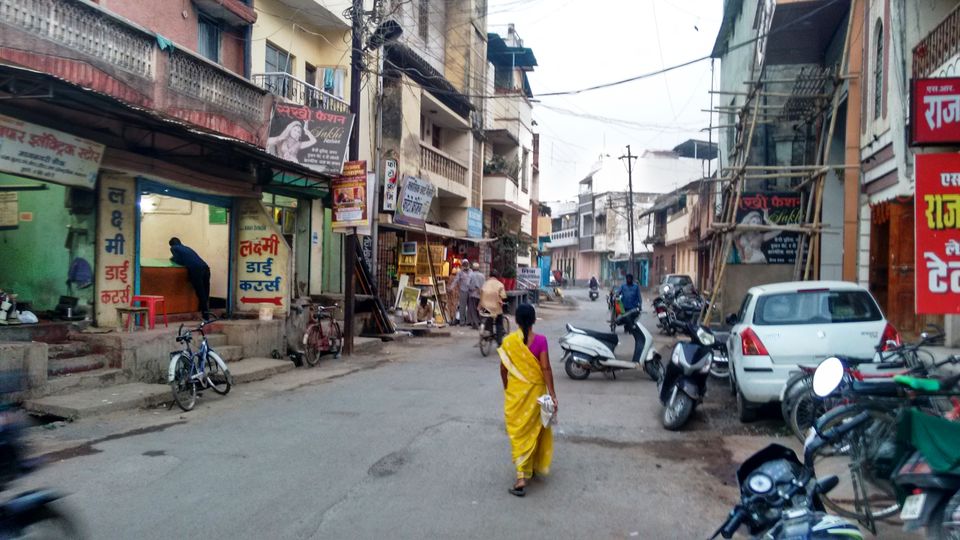 Bilaspur is a popular city in Chattisgarh. The name "Bilaspur" originated from the Fisher-woman named "Bilasa". Bilaspur is known for its good quality rice and Kosa Industry. Also, there are many places of historical and archaeological importance like Ratanpur, Mallhar, Talagram, Kuthaghat, Narayan Temple nearby Bilasur city.
I recently visited Bilaspur for my friend's wedding. It was the first time I was travelling to Chhattisgarh and that made me very excited. The travel blogger in me was searching for a story but luckily it was just a fun filled 2 day trip to a new city.
Raipur - Bilaspur
To reach Bilaspur, I took a flight to Raipur - the nearest airport. I waited at the airportarrivals as one by one my girl gang members arrived at the airport from different Indian cities. Raipur airport arrival section was clean and well organized. The food options here are very limited but you will find many options for shopping. The one that caught my eye was a government shop - Chhattisgarh herbal products.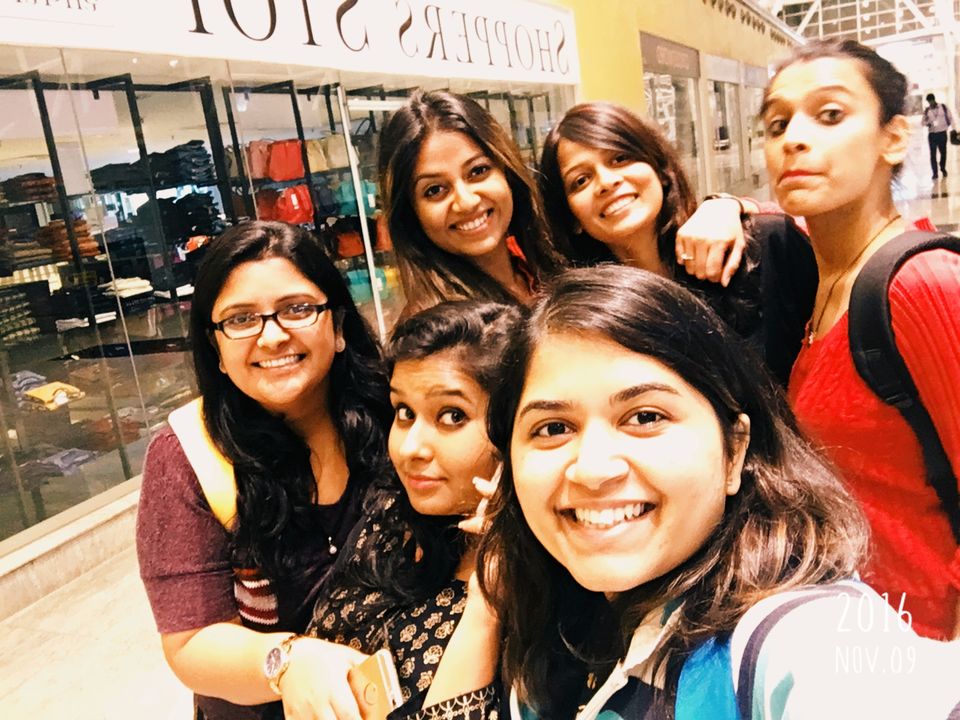 After spending few hours at the airport, we booked an Innova from Raipur to Bilaspur. 6 girls and their 12 big bags were cramped into one vehicle and it started off towards Bilaspur. I stared out of the window to enjoy the lush green view on our way.
Bilaspur
Bilaspur is like any other tier 2 or tier 3 Indian cities. Autowalas and bikers showcase their driving skills on the narrow city roads. You will find residential buildings, bungalows and grocery/ stationary shops on either side of the roads. During morning hours, people are waiting at the bus stop for their daily office commute and children wearing school uniforms are riding bicycles to reach school on time. Everything about Bilaspur felt so similar to my everyday life, yet it was completely different!
Based on my city tour, these are the things I would recommend that anybody visiting Bilaspur city should do.
1. Buy a Kosa Saree -Bilaspur is known for its Kosa Industry. You get beautiful Kosa sarees at 50% cheaper rates in Bilaspur compared to other cities.
The Kosa silk fabric is produced using threads from a silk worm called Kosa. Kosa silk can be broadly categorized into two types-Raw Kosa and Pure Kosa. Raw Kosa has a coarse texture, but it is this coarseness that sets it apart from the typical soft silks. You can get good Raw Kosa sarees at₨ 2500-3000. Pure Kosa sarees are light weight and comfortable and they start from ₨ 3000. A simple pure kosa saree with zari border will cost you between at ₨ 3000- at ₨3500. Sarees above₨ 4000 have beautifully printed or woven designs inspired by tribal tales and mythological stories.
Tip: ' Kosa Point' is a popular shop in Bilaspur for buying Kosa saree.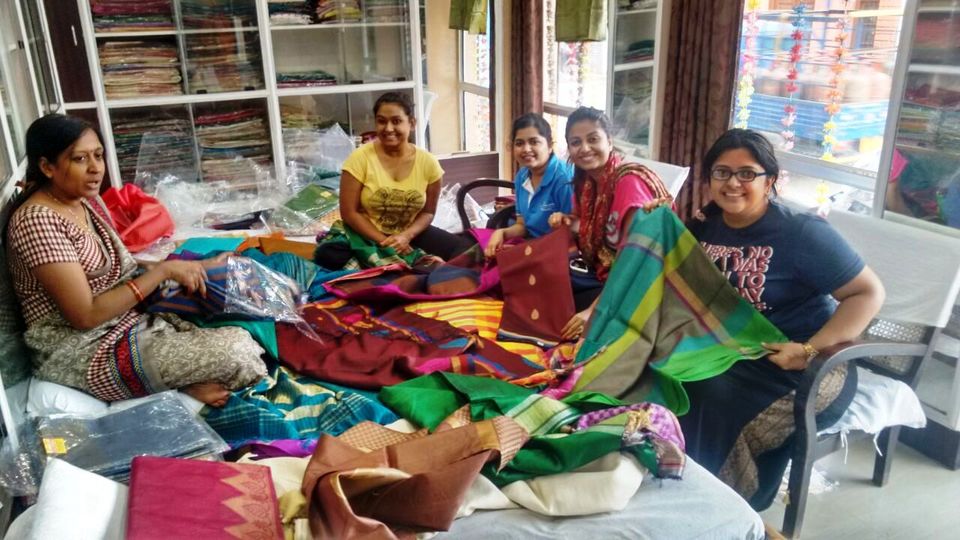 2. Experience Rickshaw Ride - Rickshaw is a three wheel passenger cart. Pulled rickshaws have become extinct in most of the Indian cities. It was fun to commute by Rickshaw. The rickshaw driver took me through the narrow lanes and the market area, giving me the feel of the everyday city life.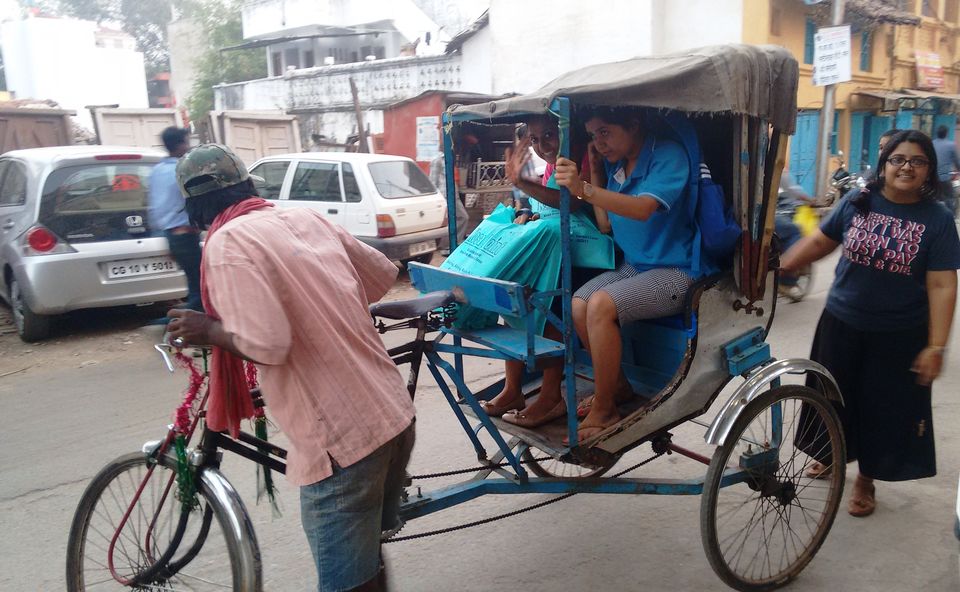 3. Eat Golgappa (Pani Puri) - Whenever I visit any place, food is my priority. I know Golgappa (Pani Puri) is the favorite street food of majorityIndians but you must try Bilaspuri Golgappe. They are super delicious! The smashed potato and Chickpeas filling, finely chopped onions and the tangy, spicy and sweet pani (water), makes it one of the most popular street food in Bilaspur.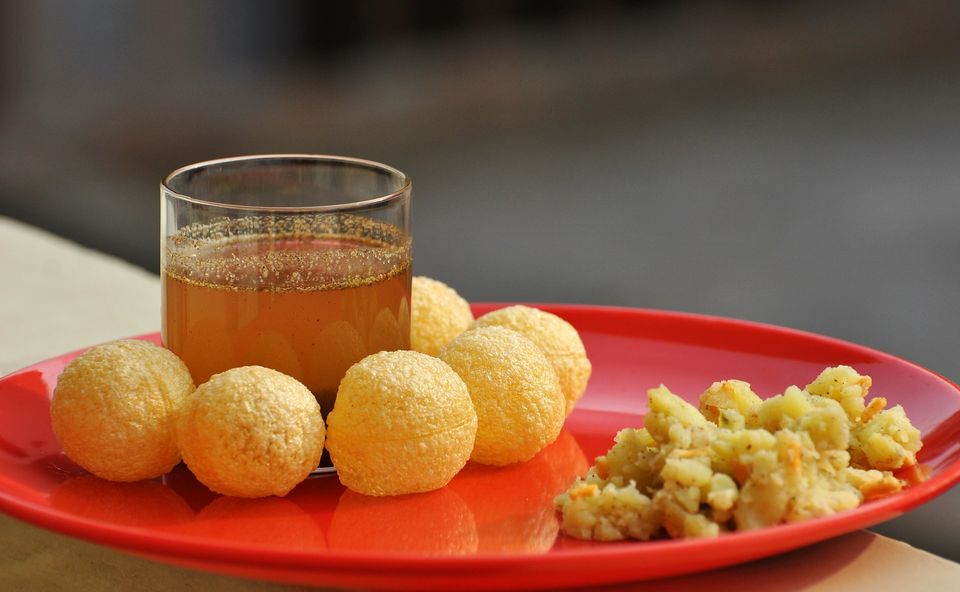 4. Shop at City Mall 36 - City Mall 36 is a popular mall in Bilaspur. You will not only find the popular multinational brands but also some local shop selling traditional Indian dresses and jewelry.
If you have come to Bilaspur for some personal work then that's how you can spend your time in this amazing city. If you have been to Bilaspur then share your experience in the comments below.
Happy Travelling!
This post was originally published on Happily Tanned