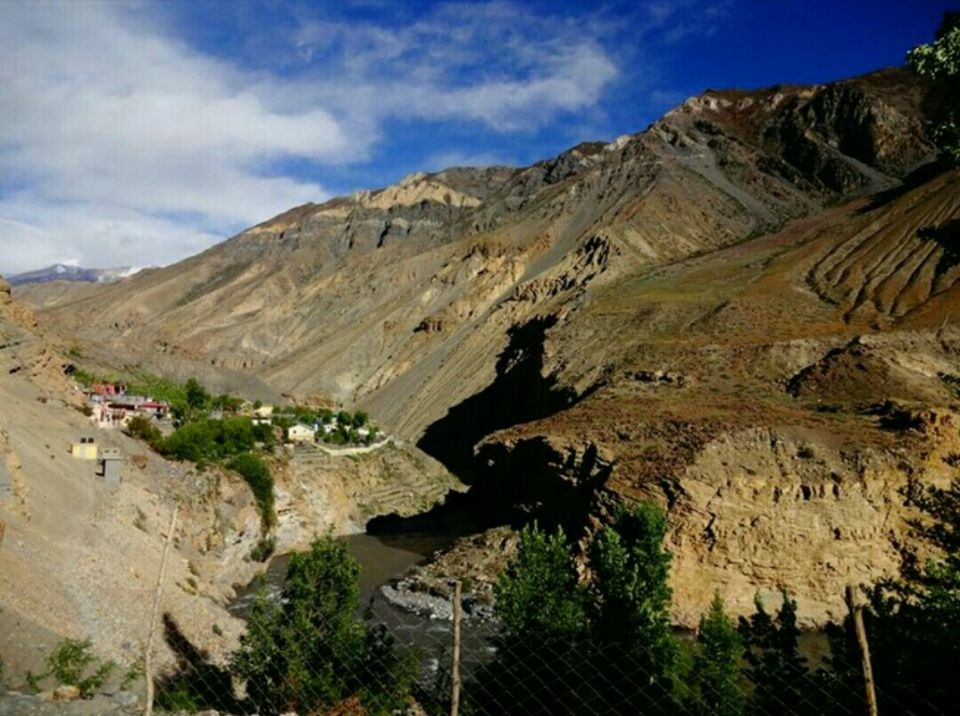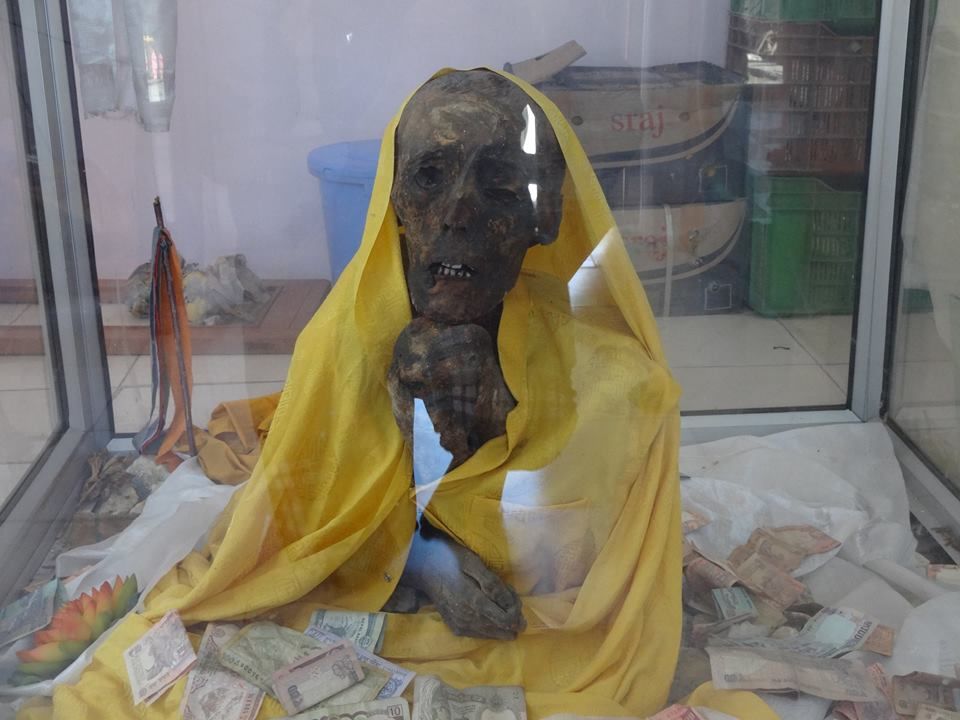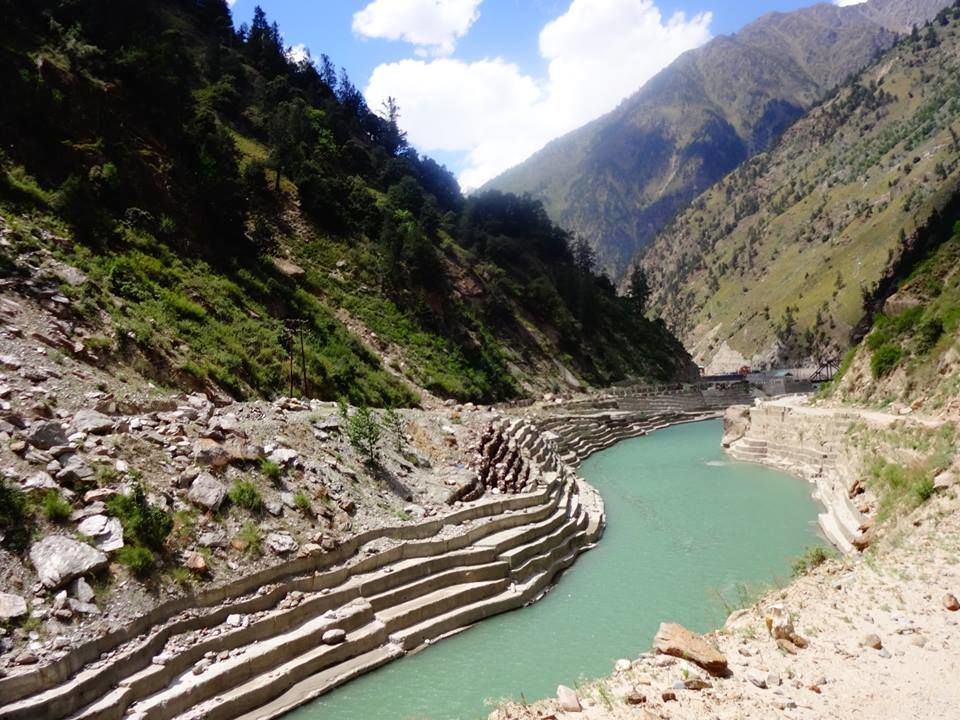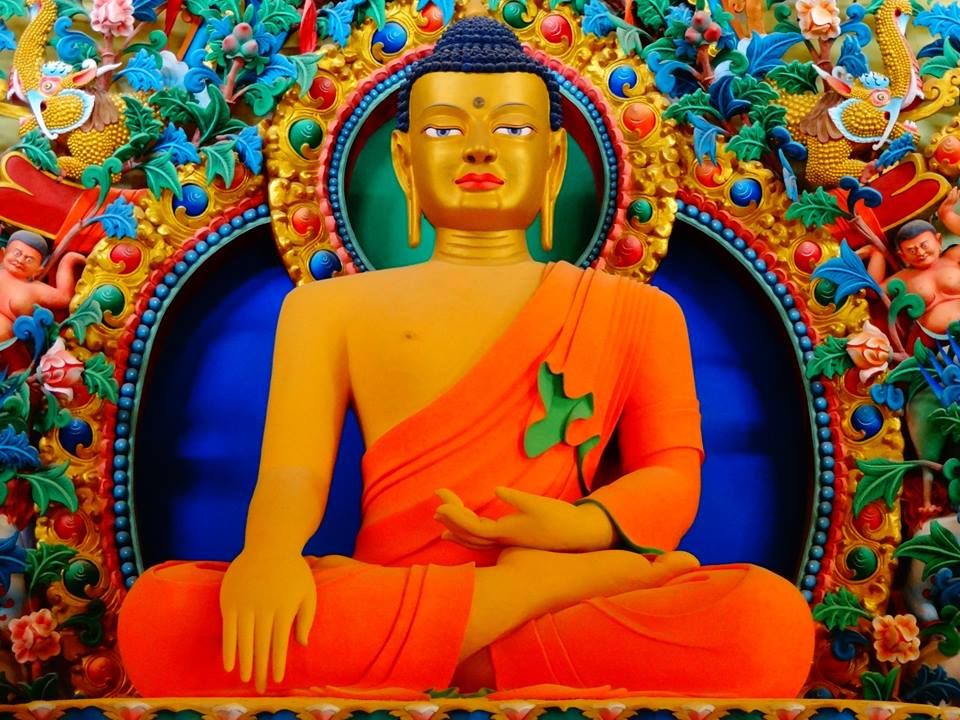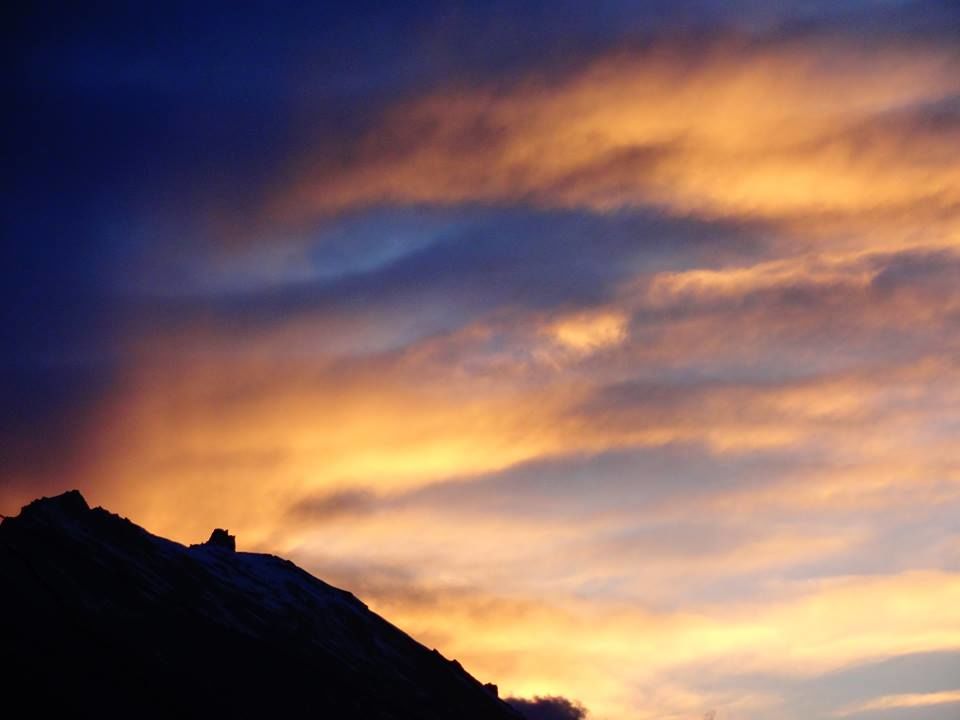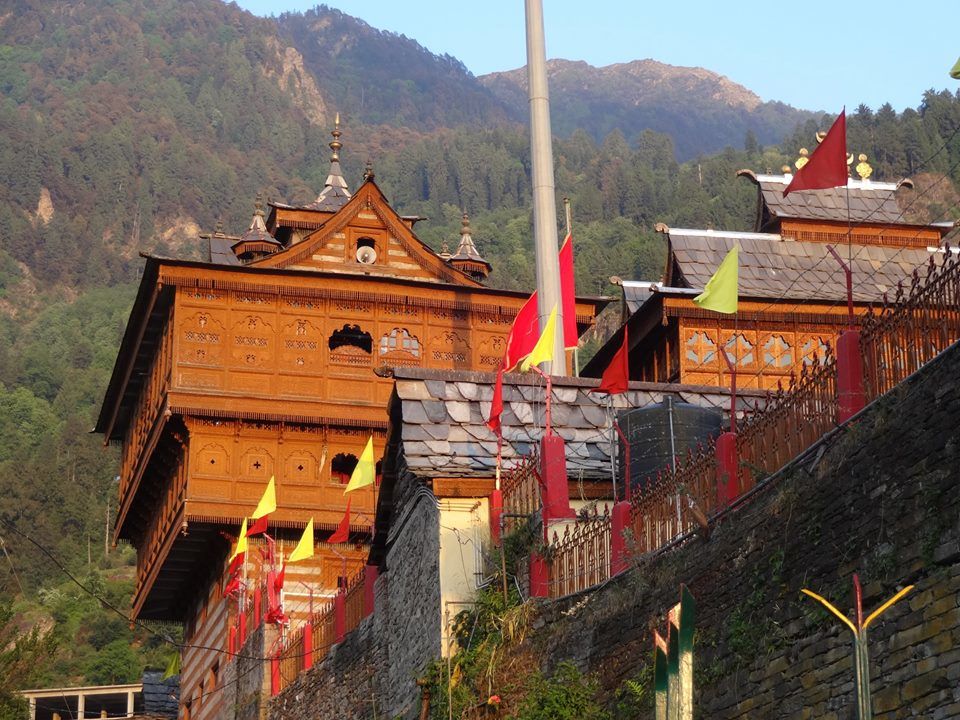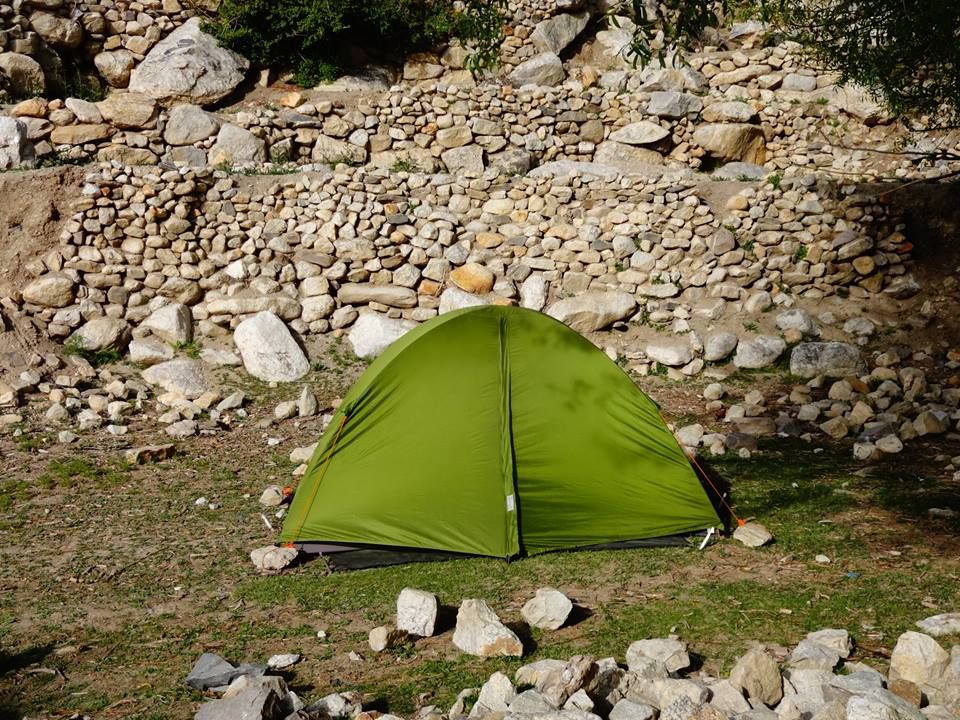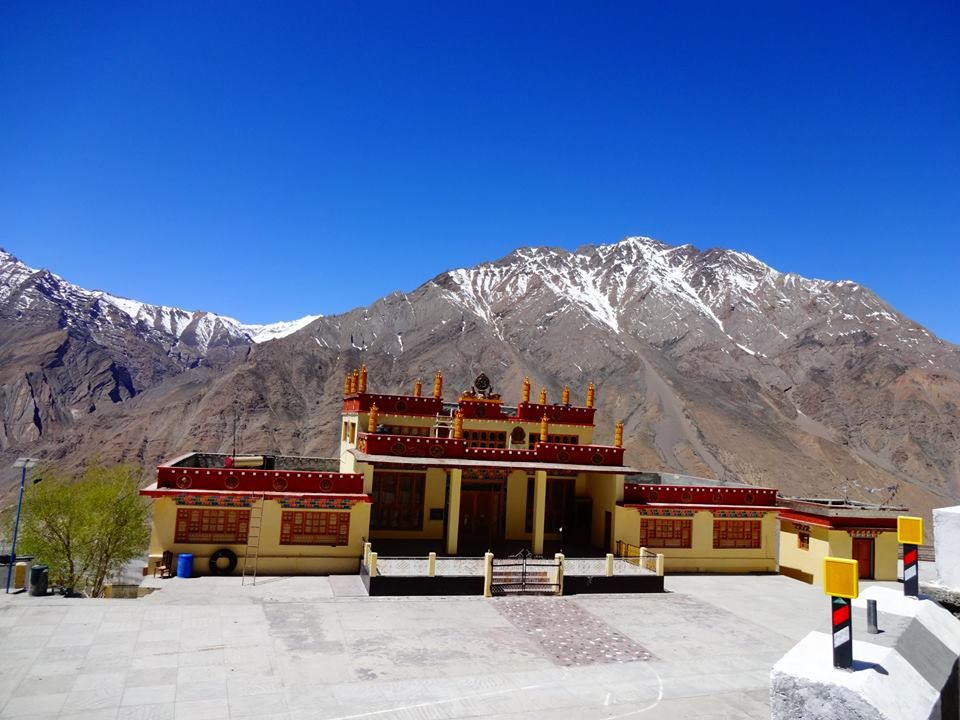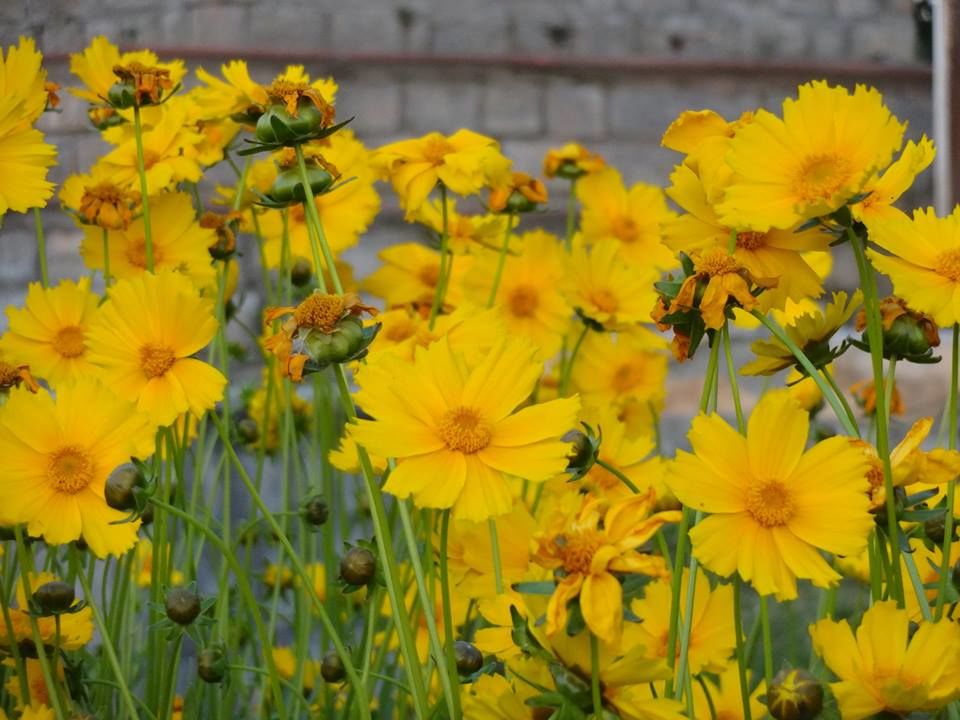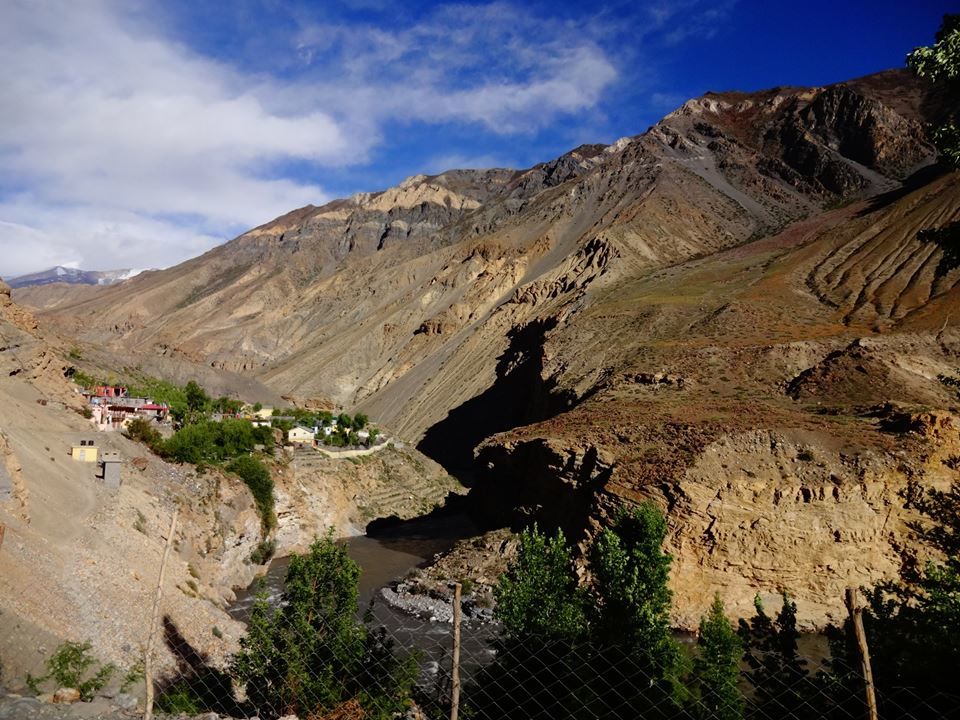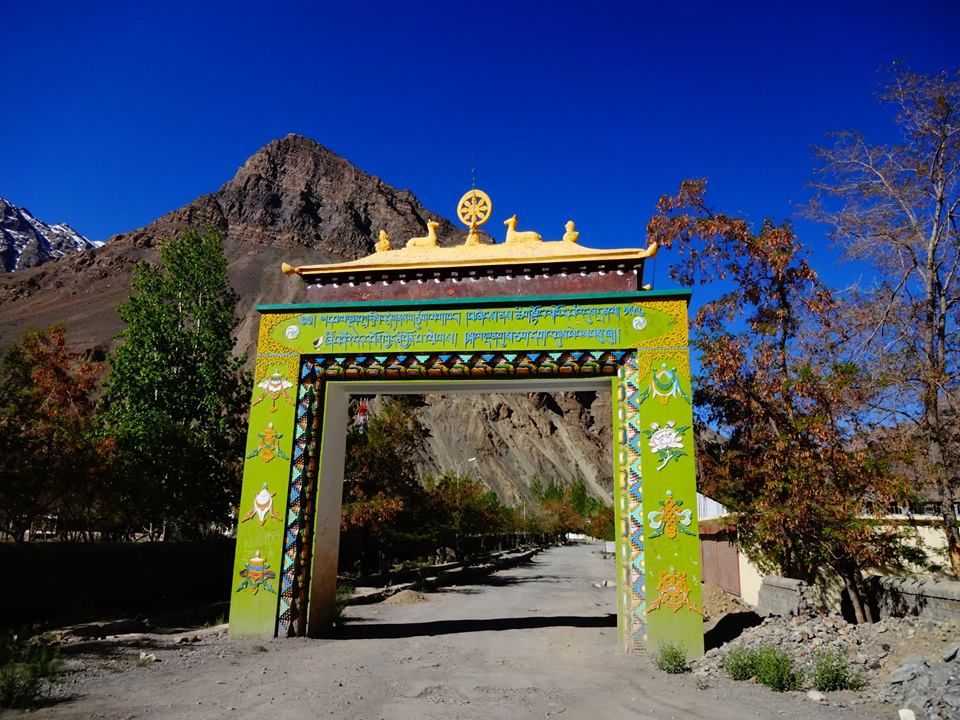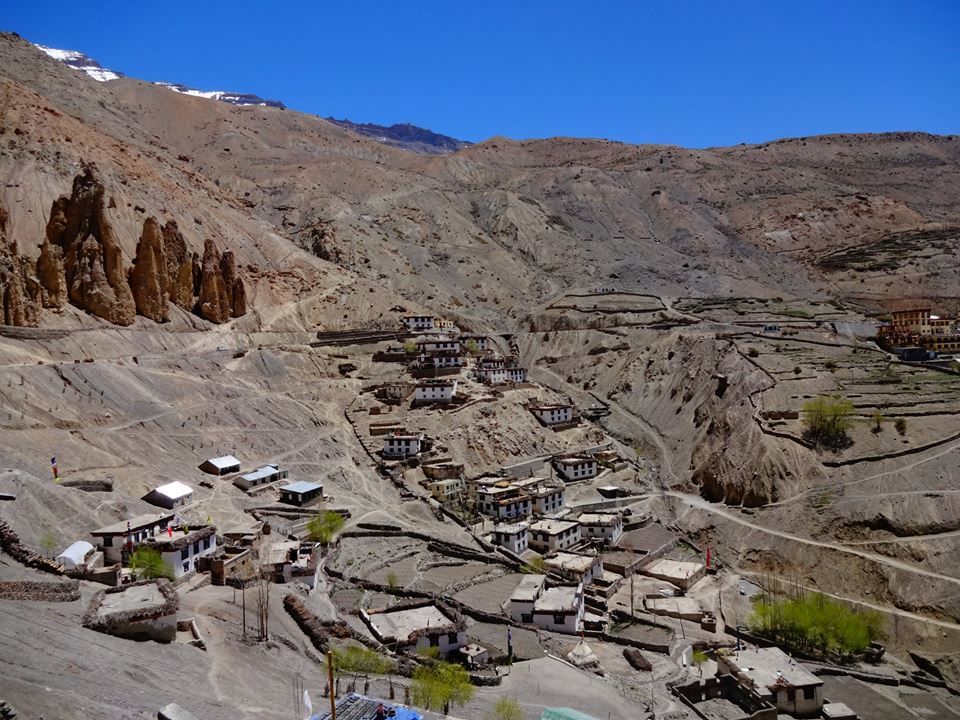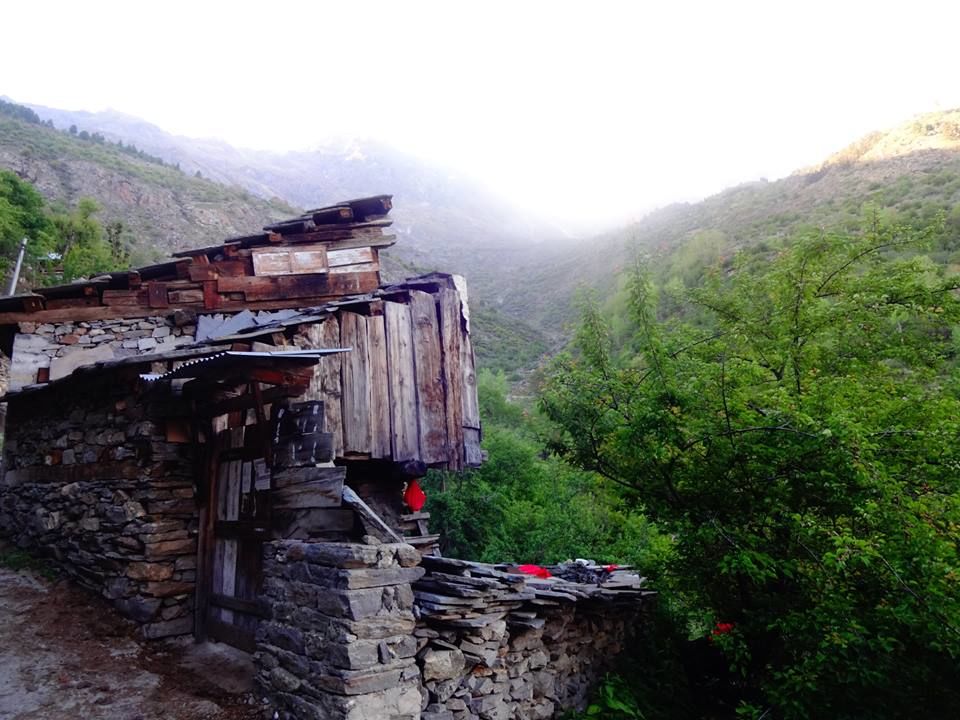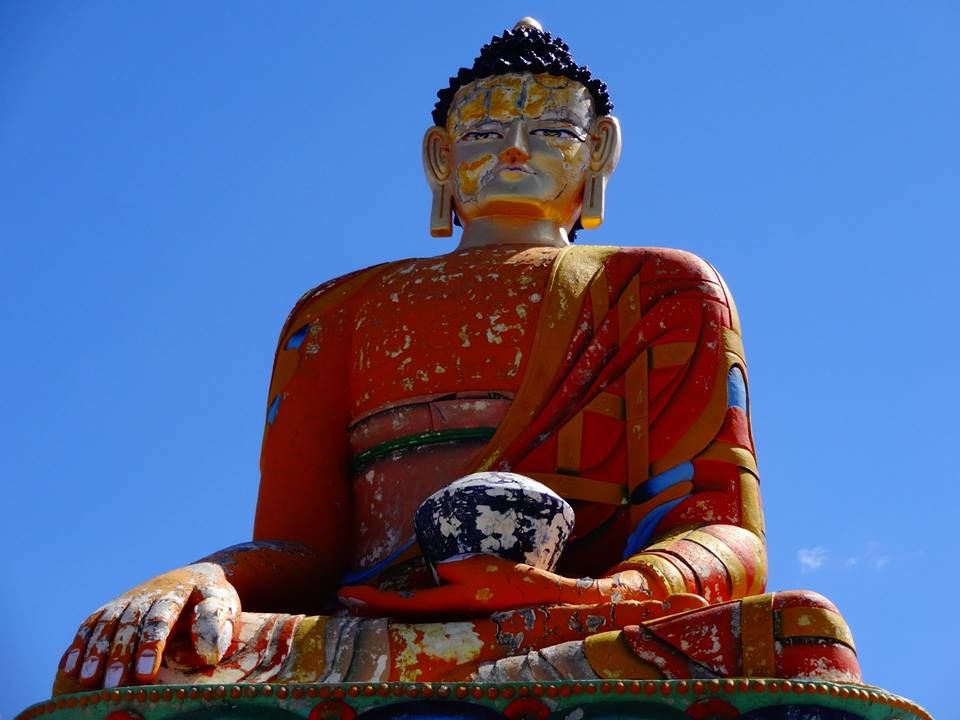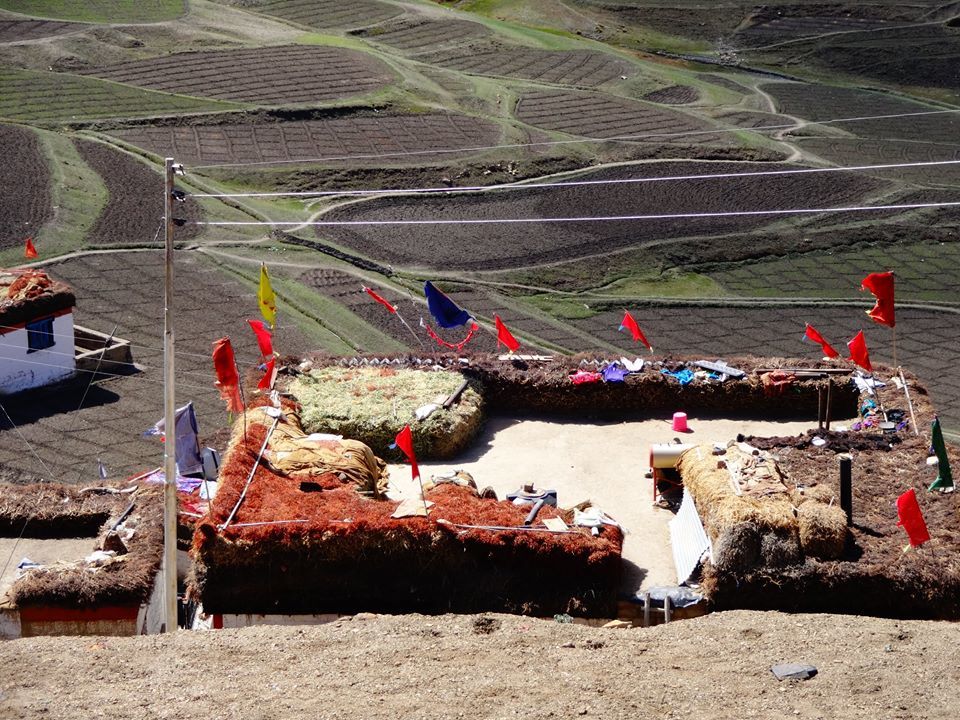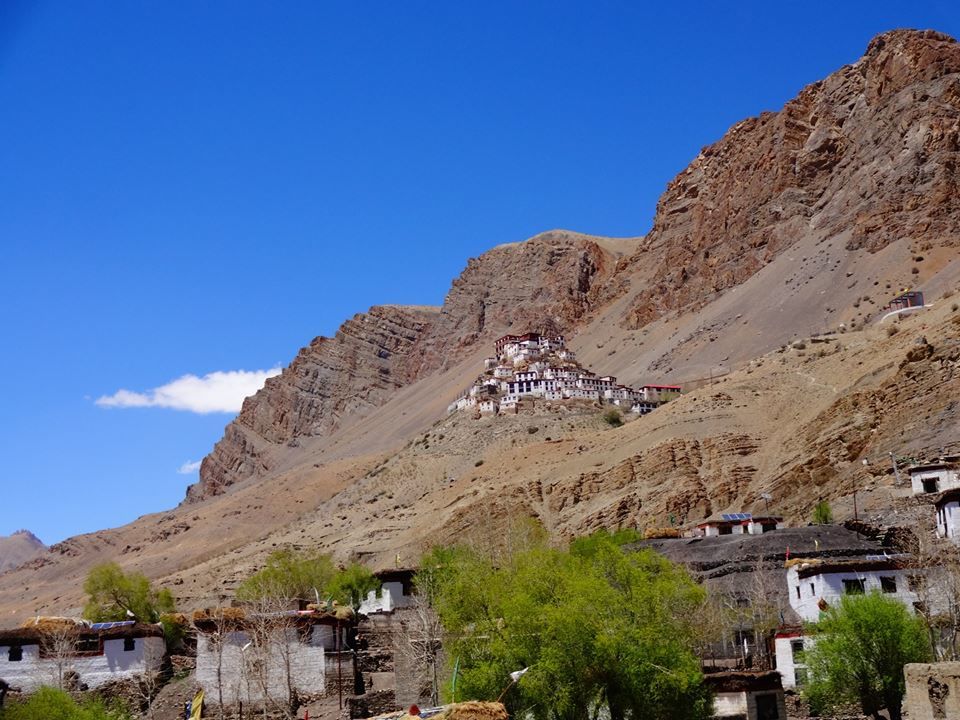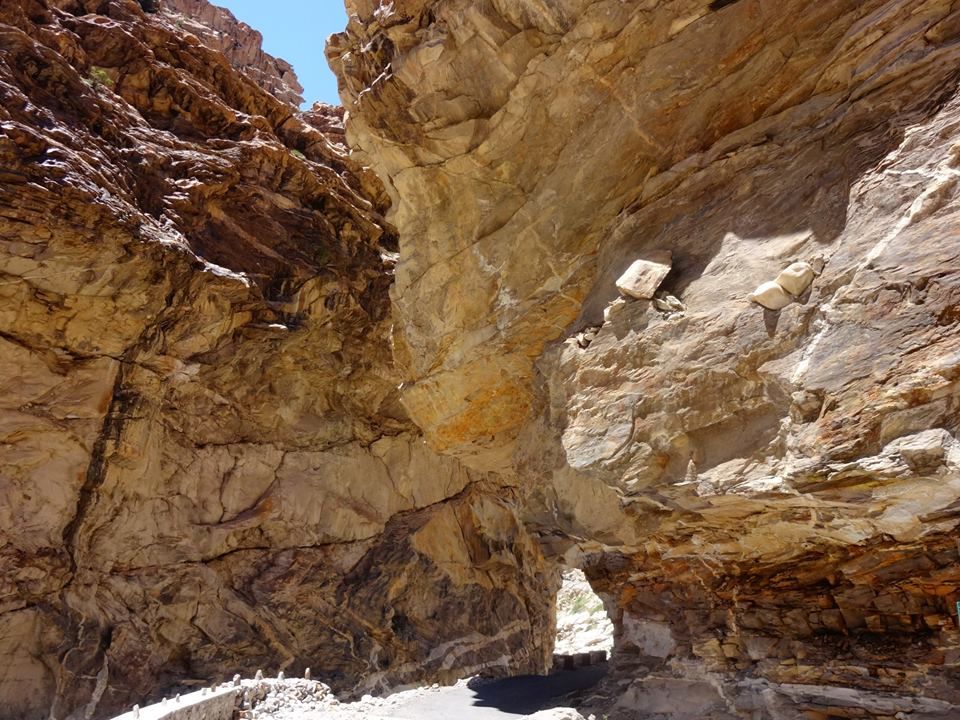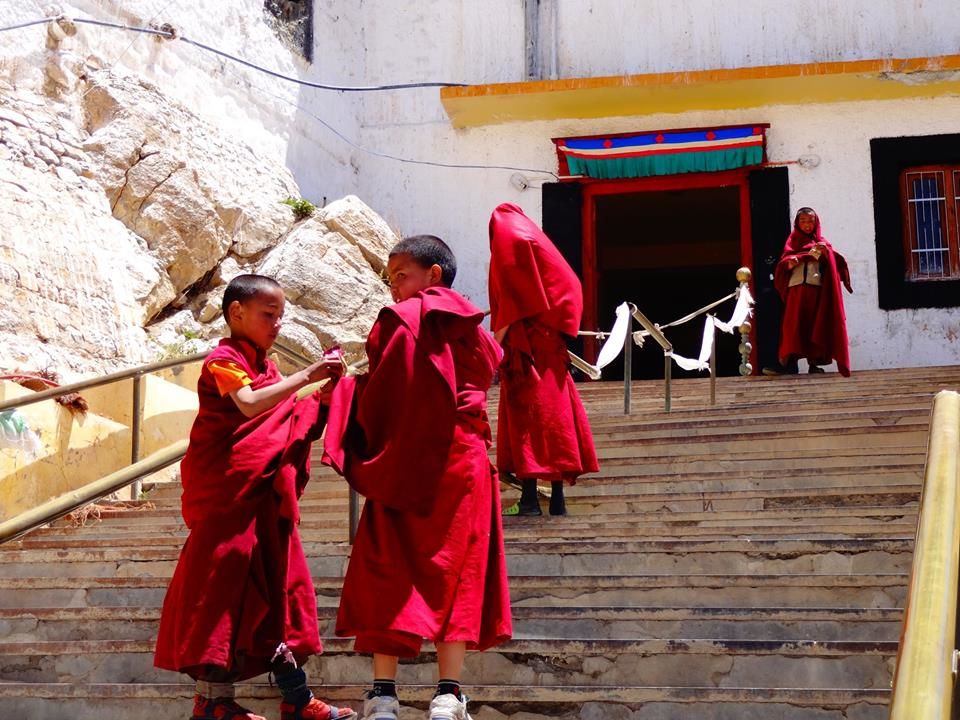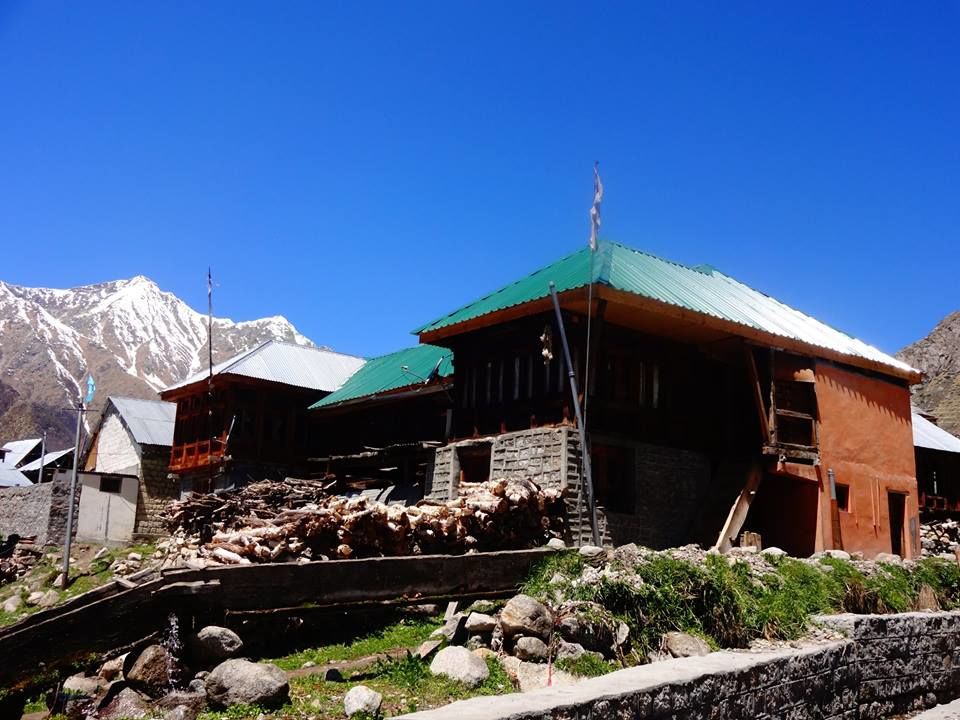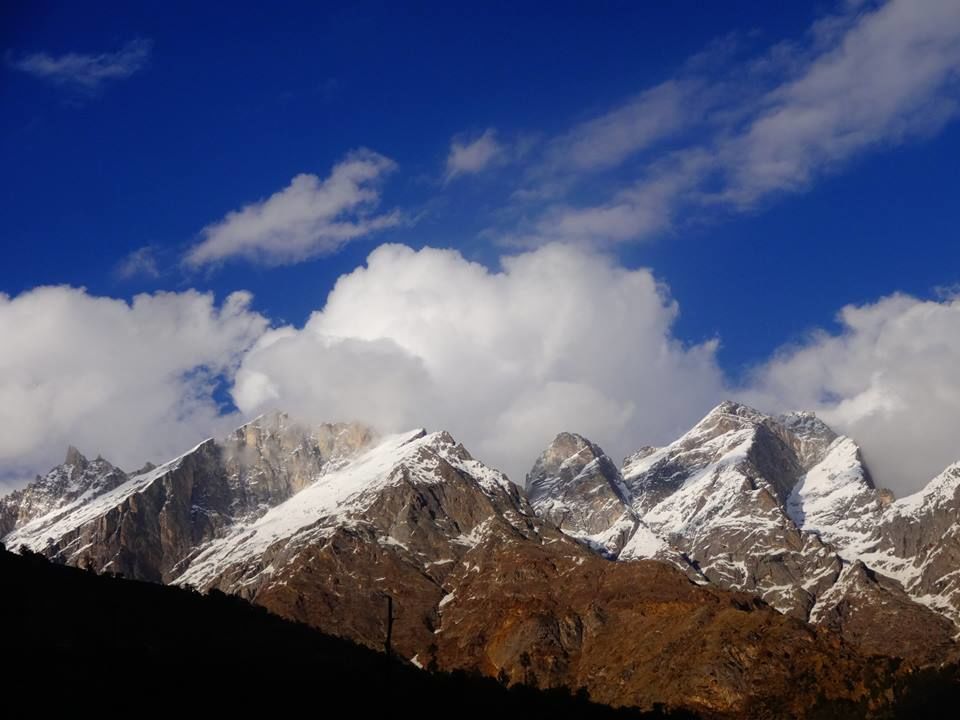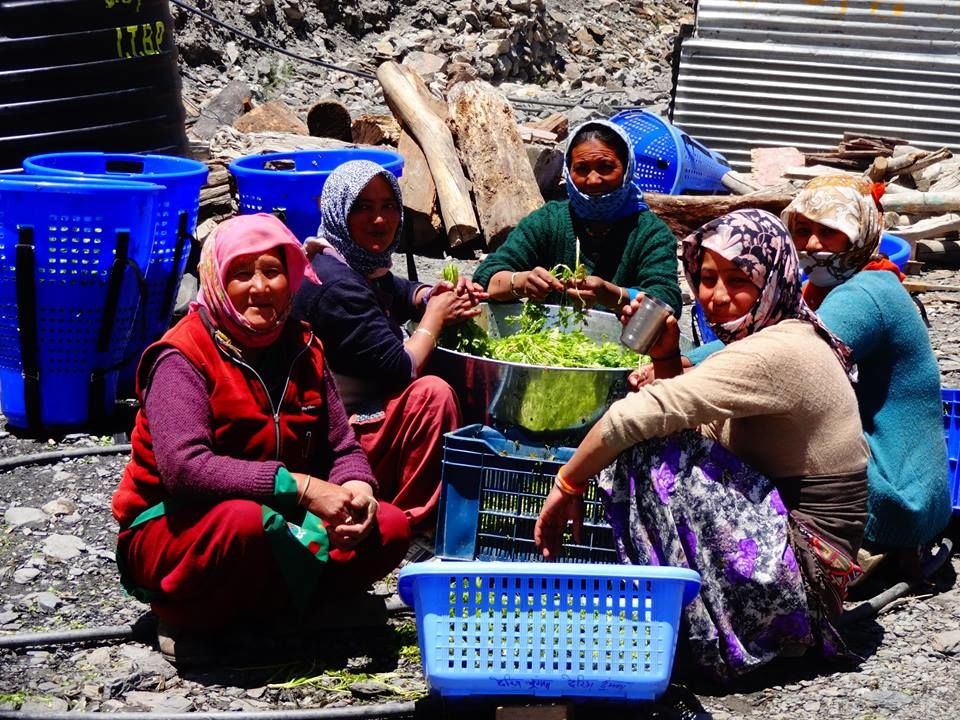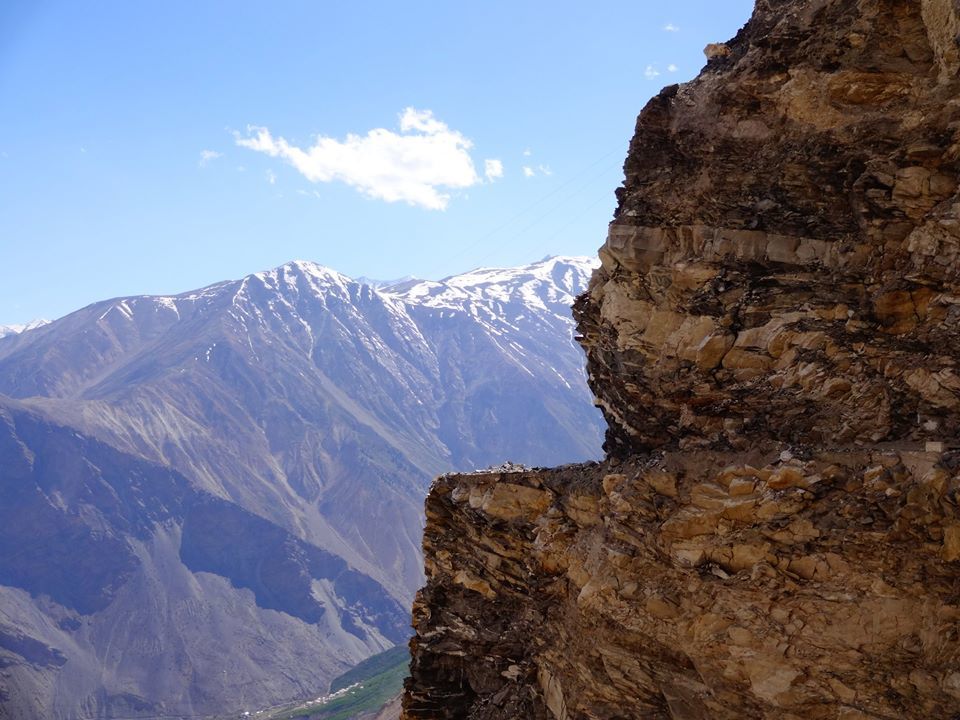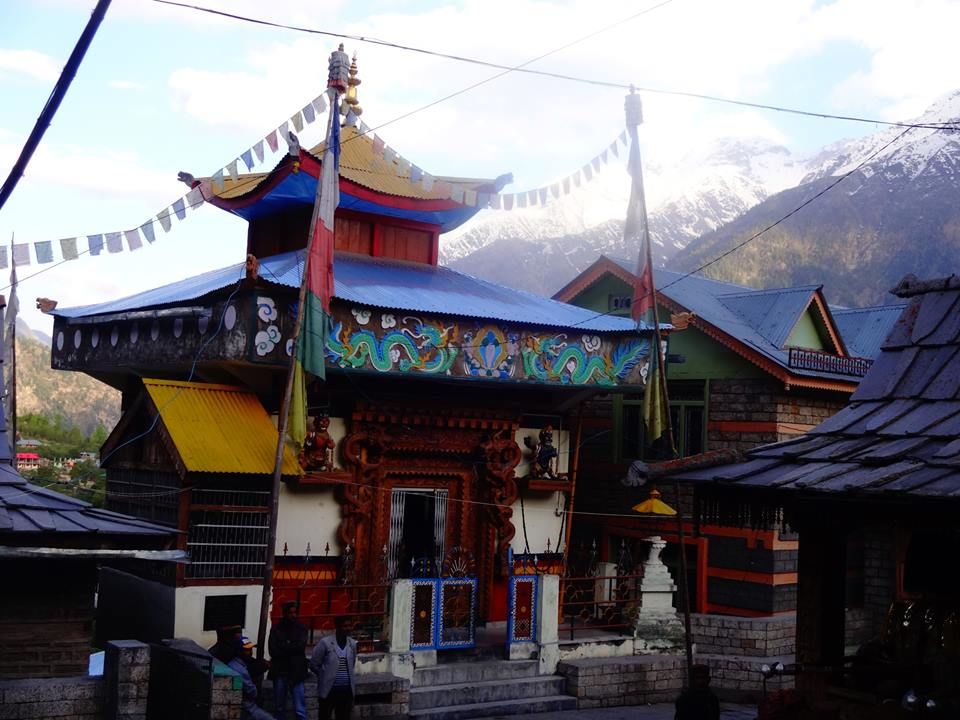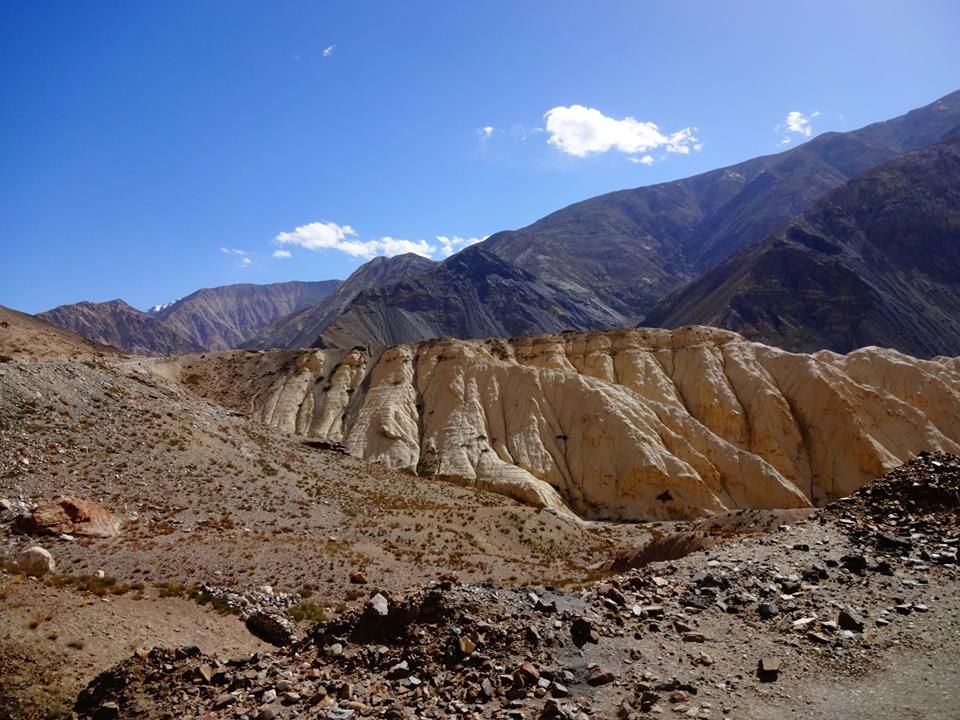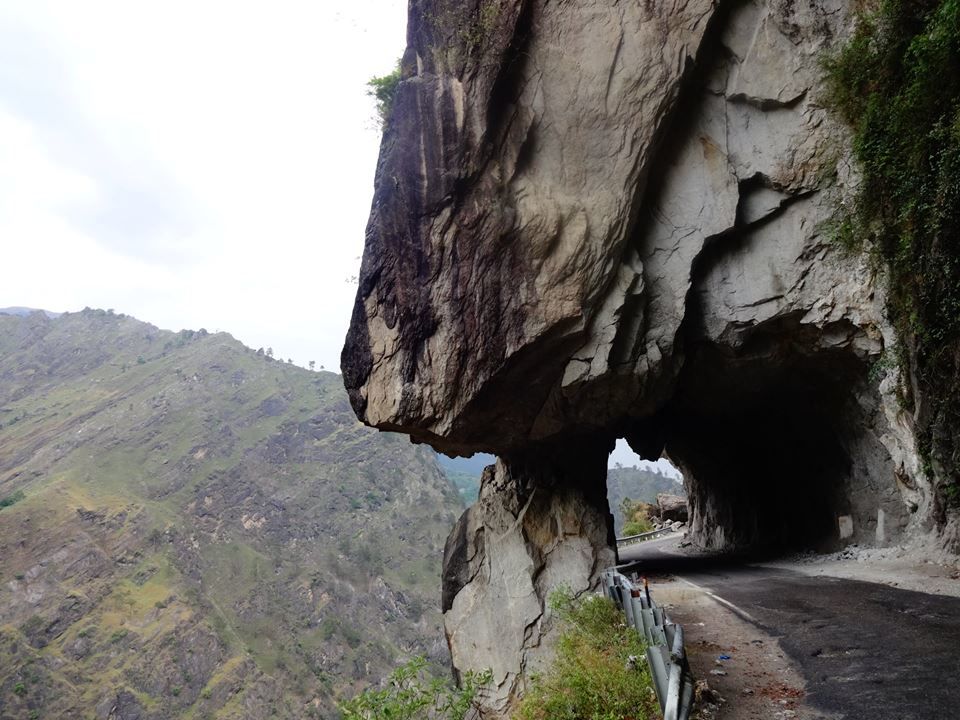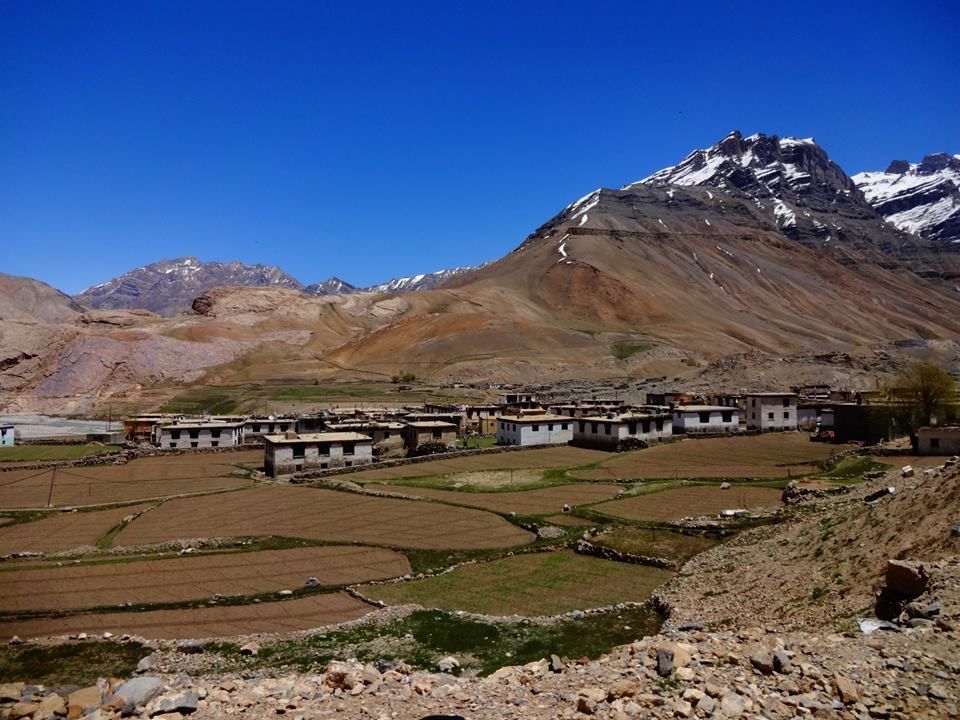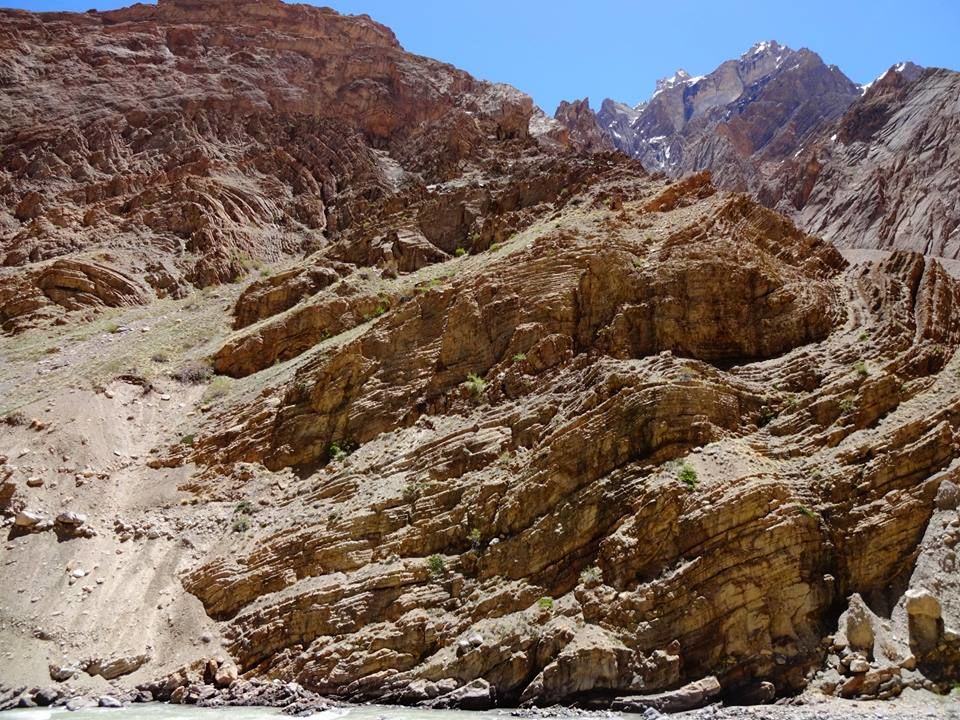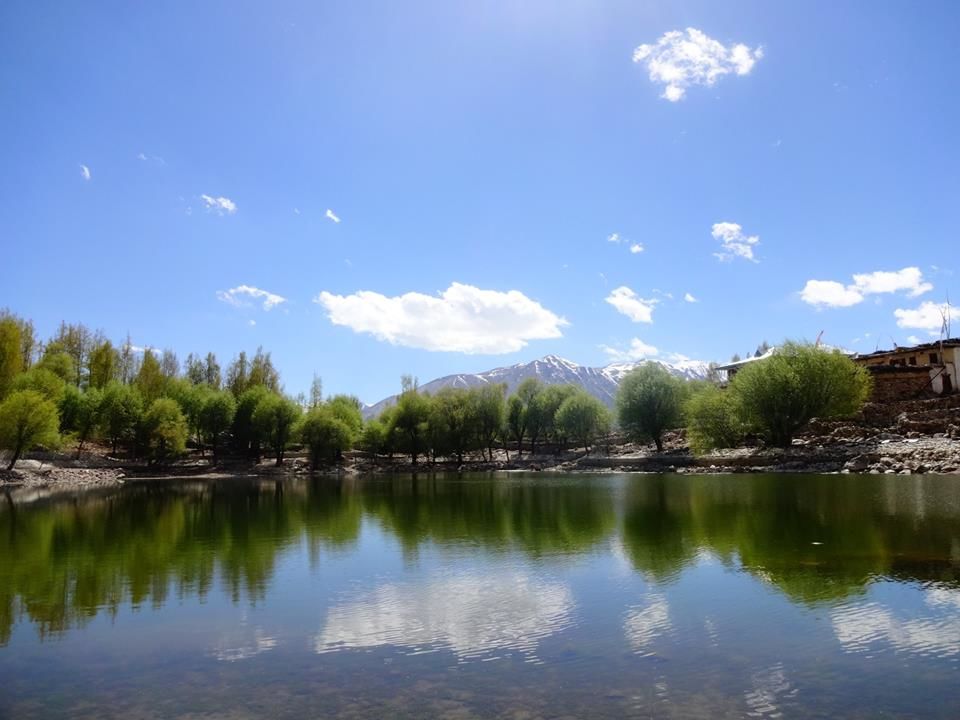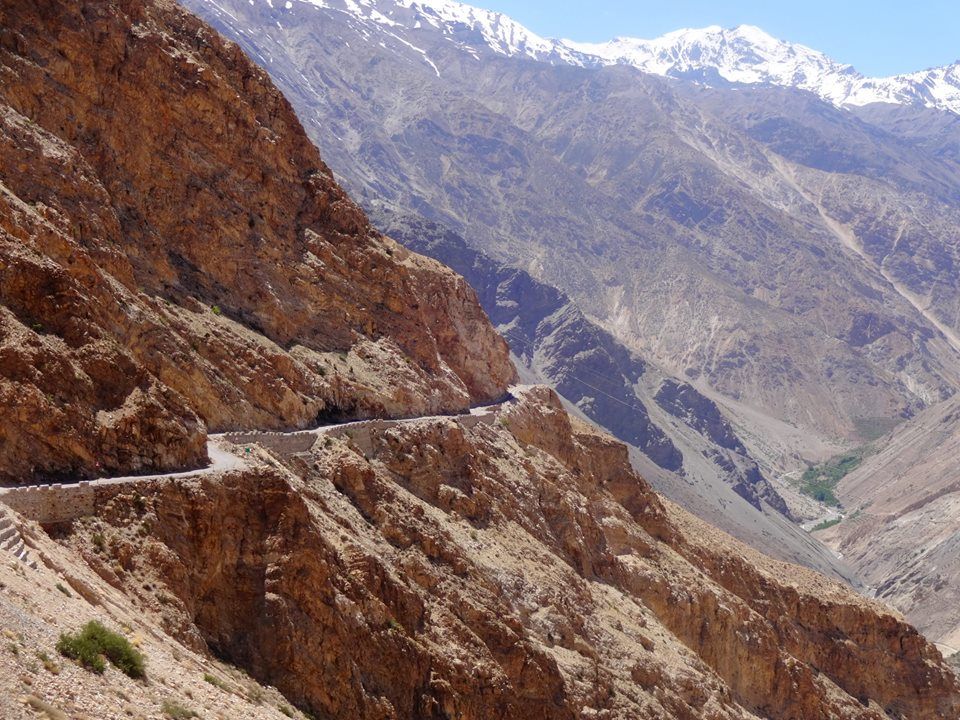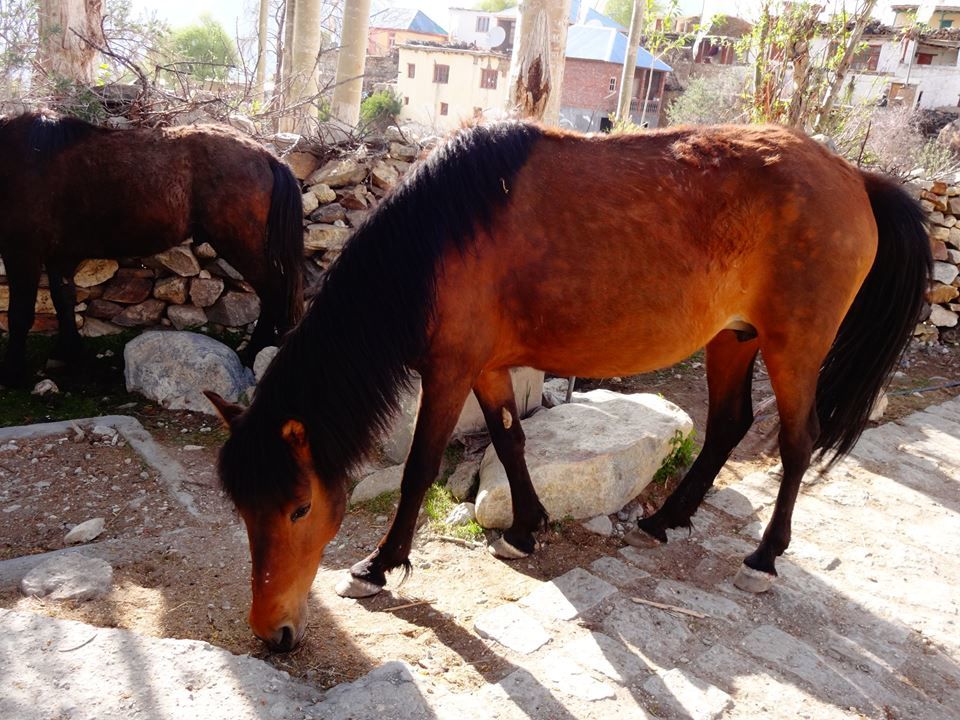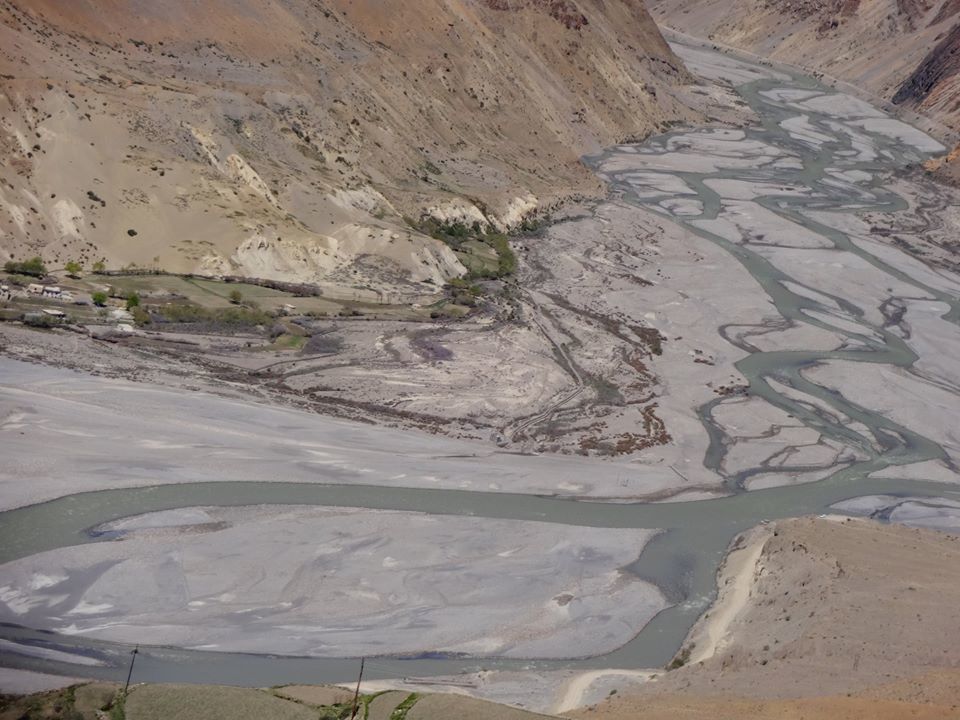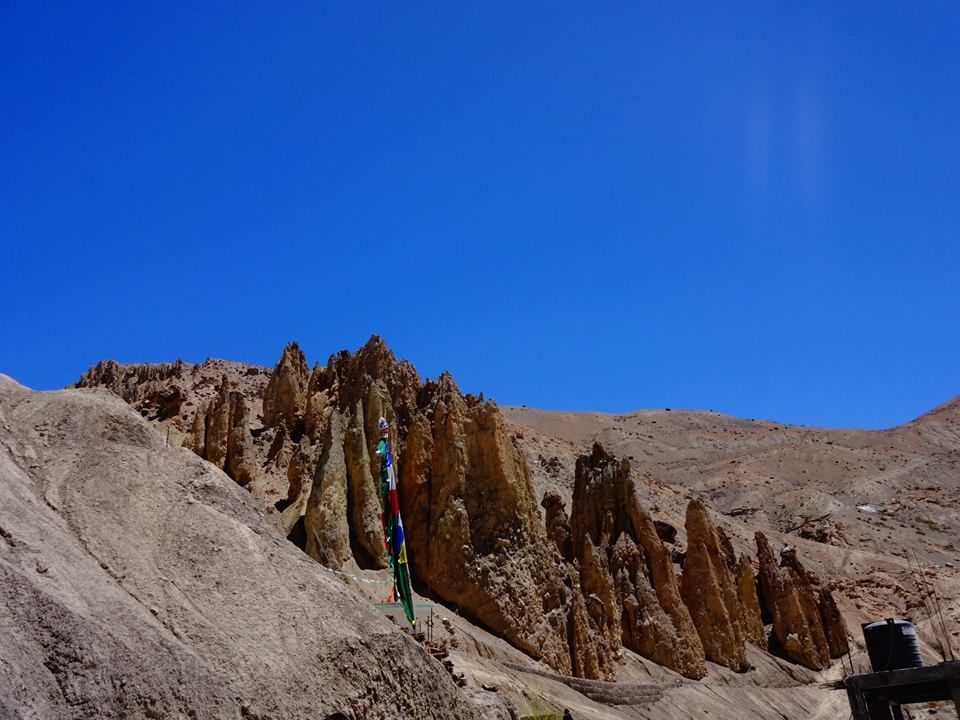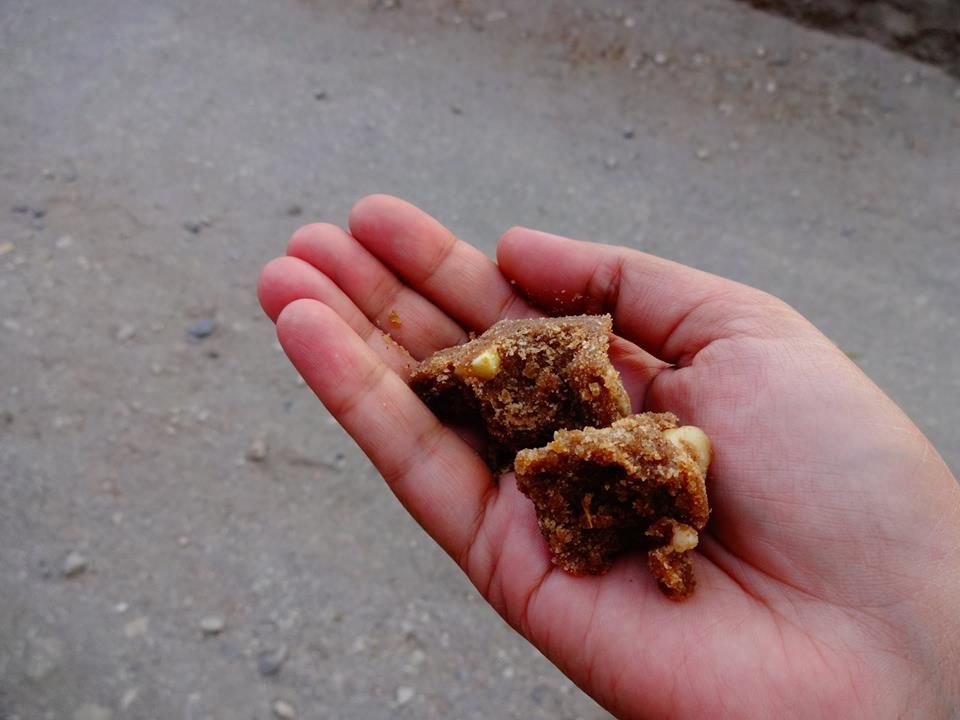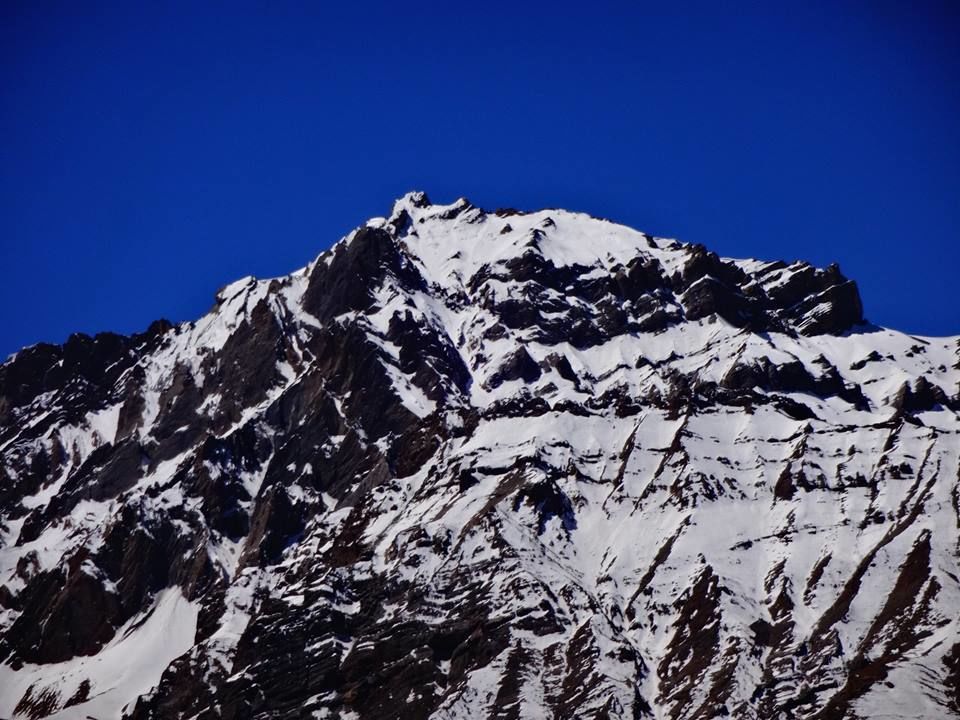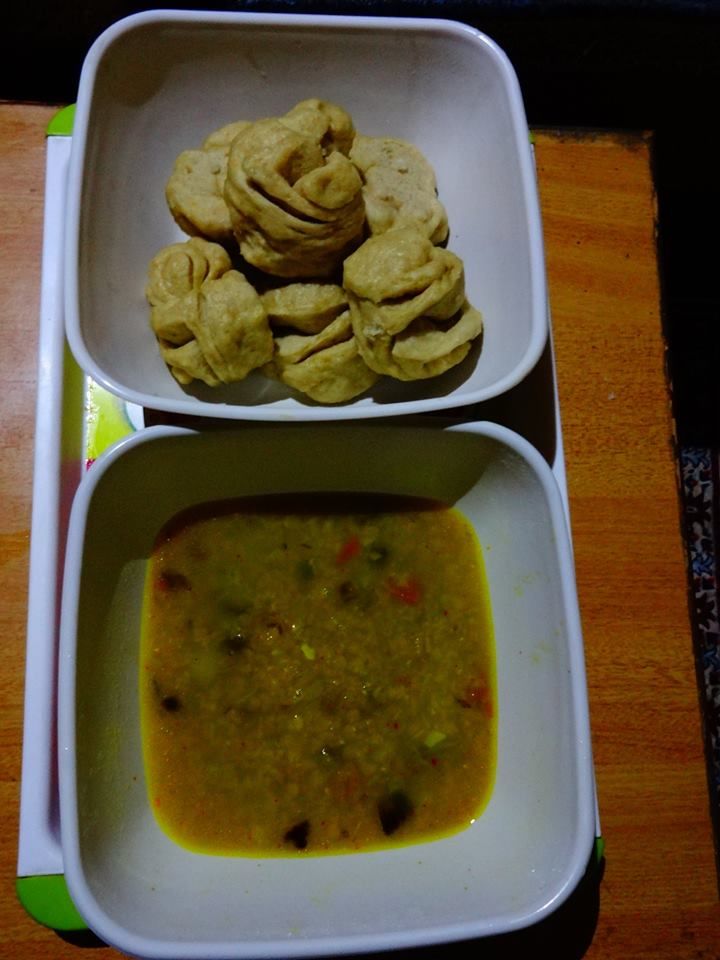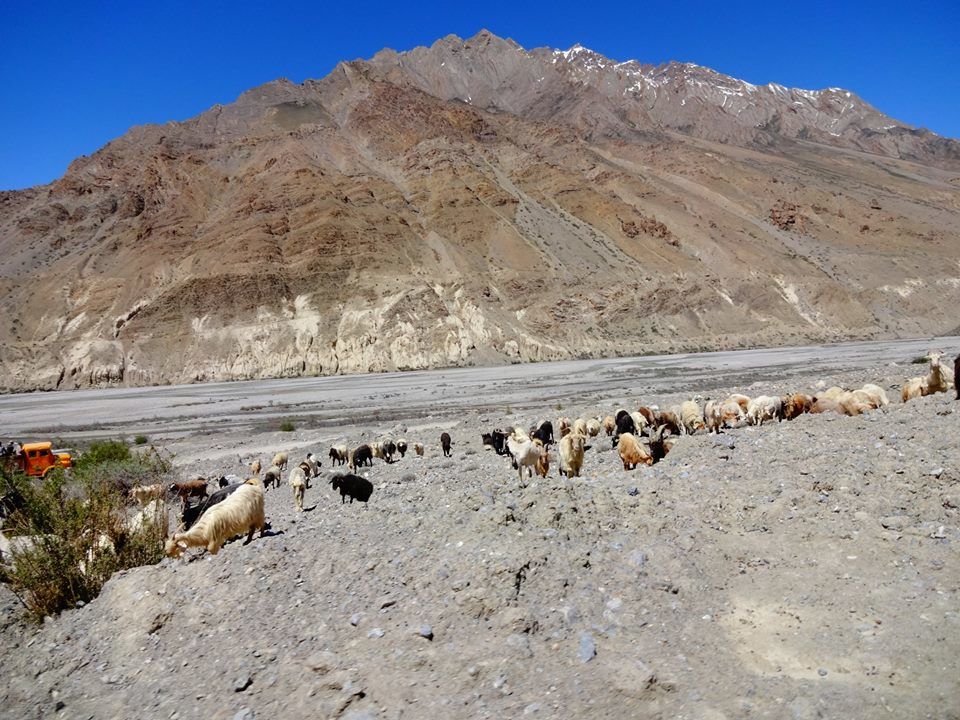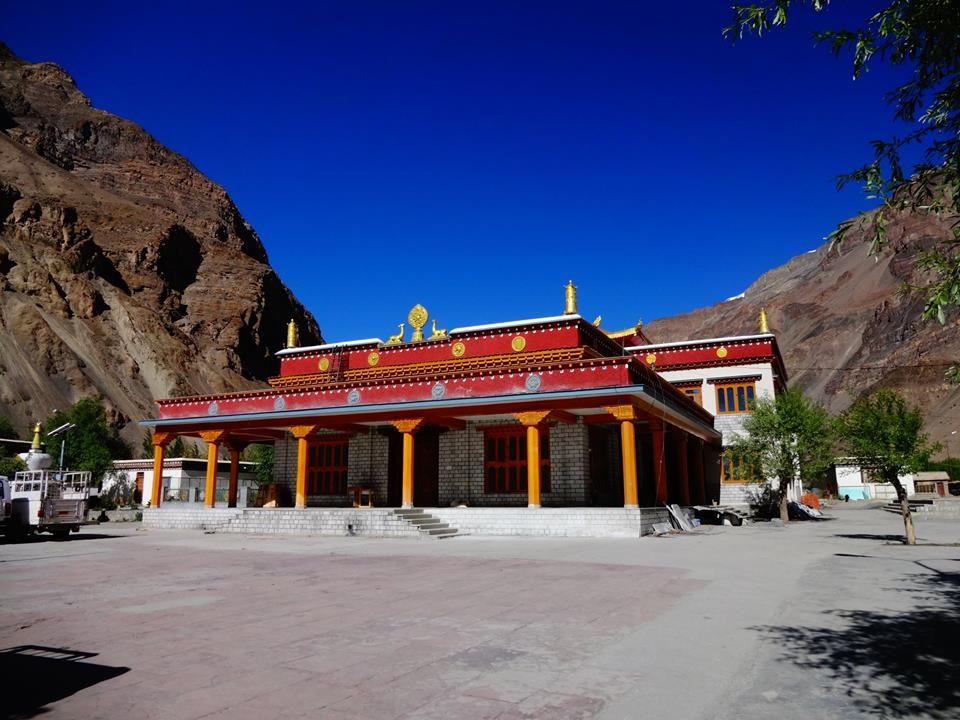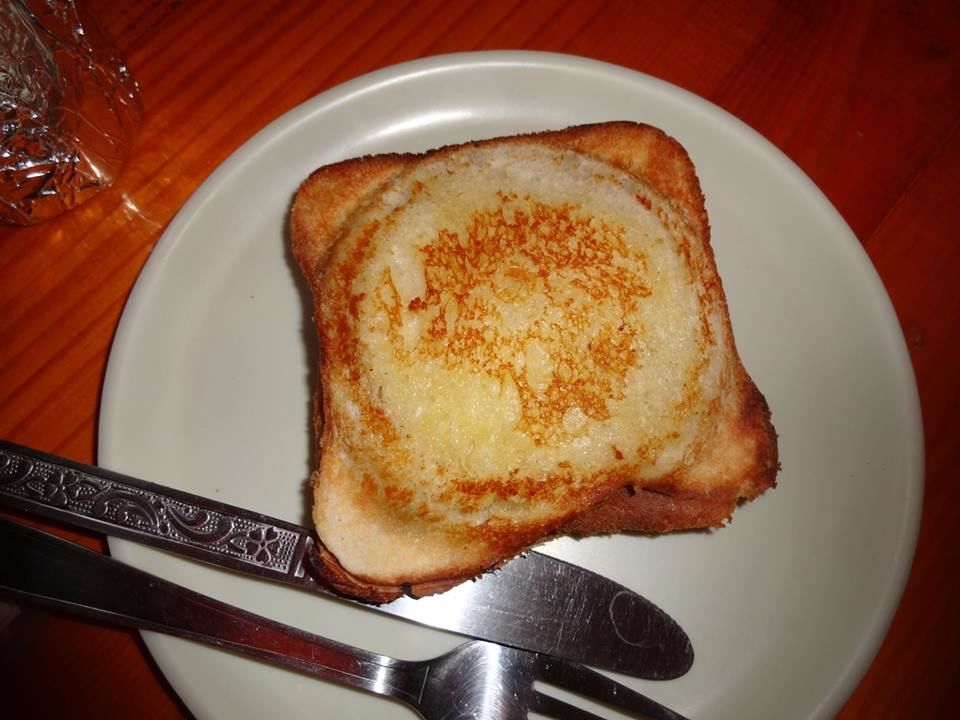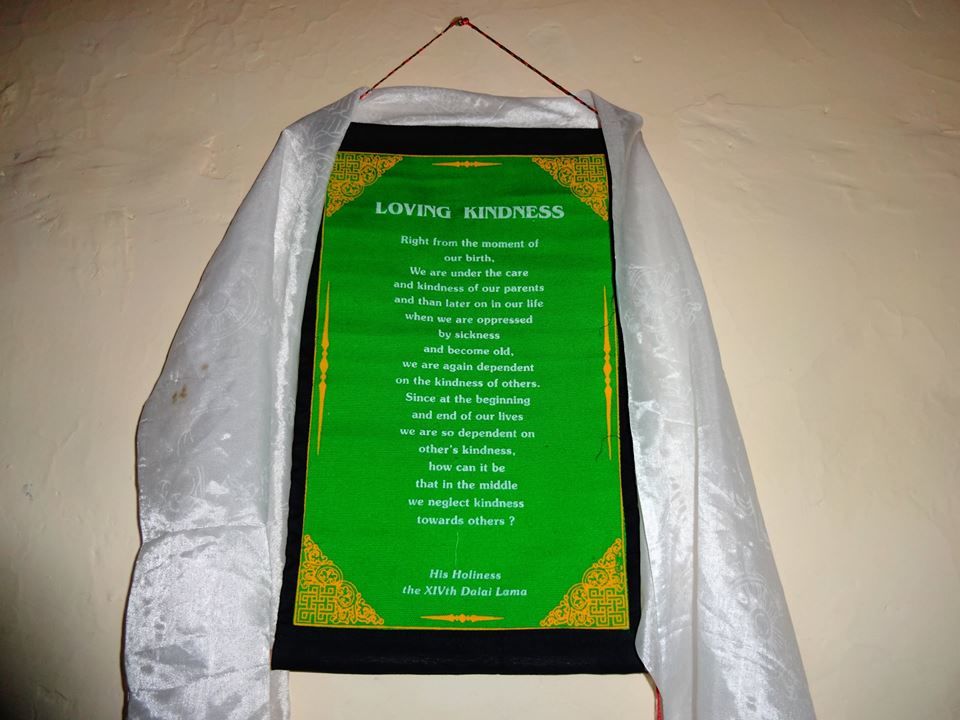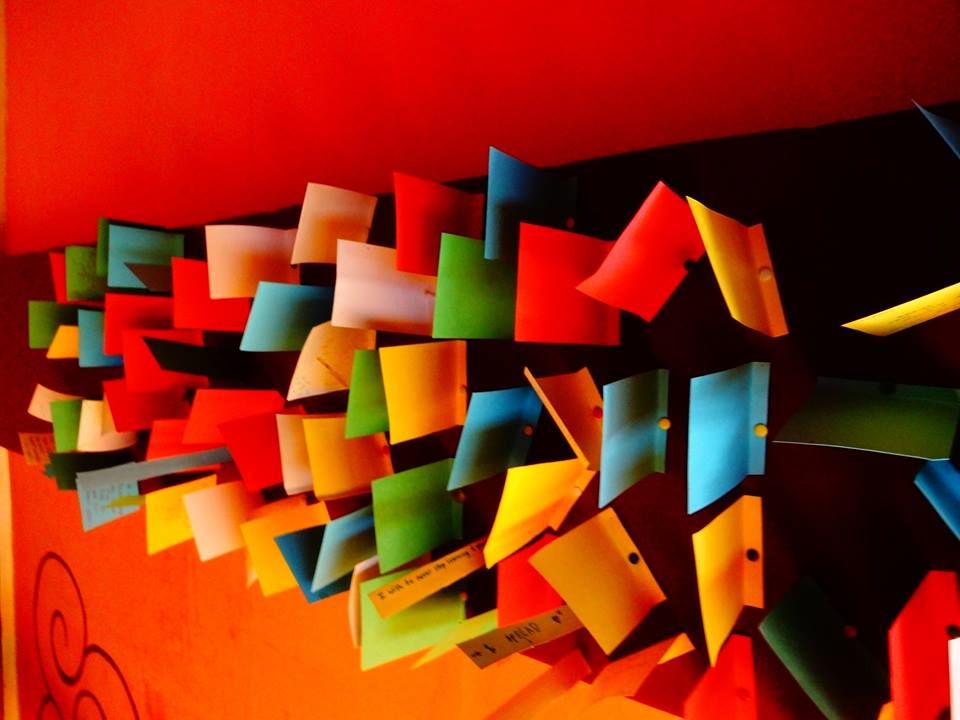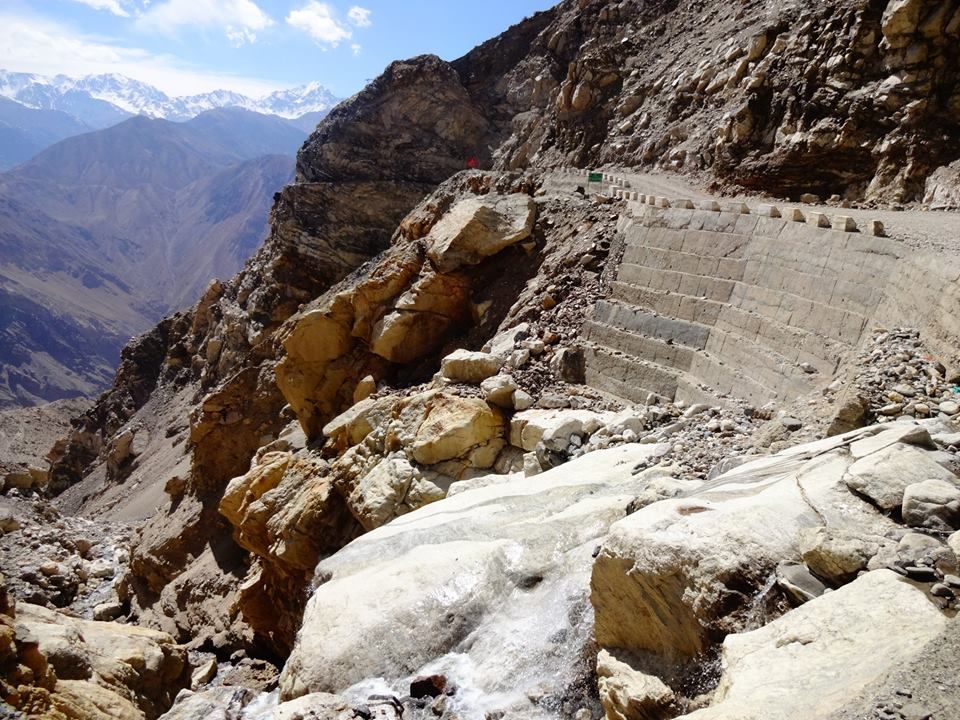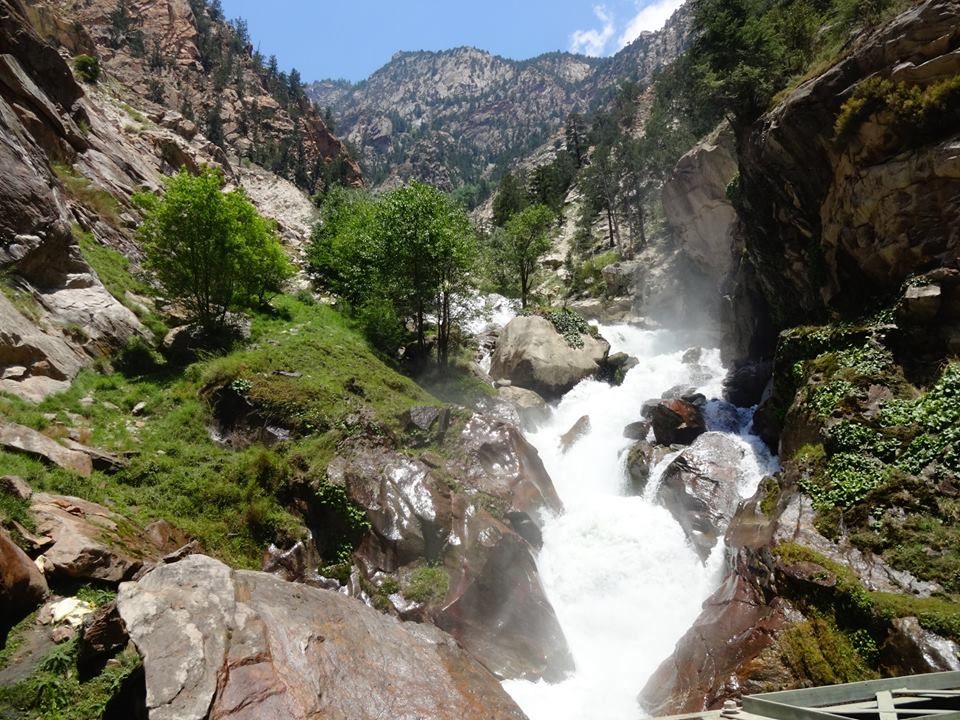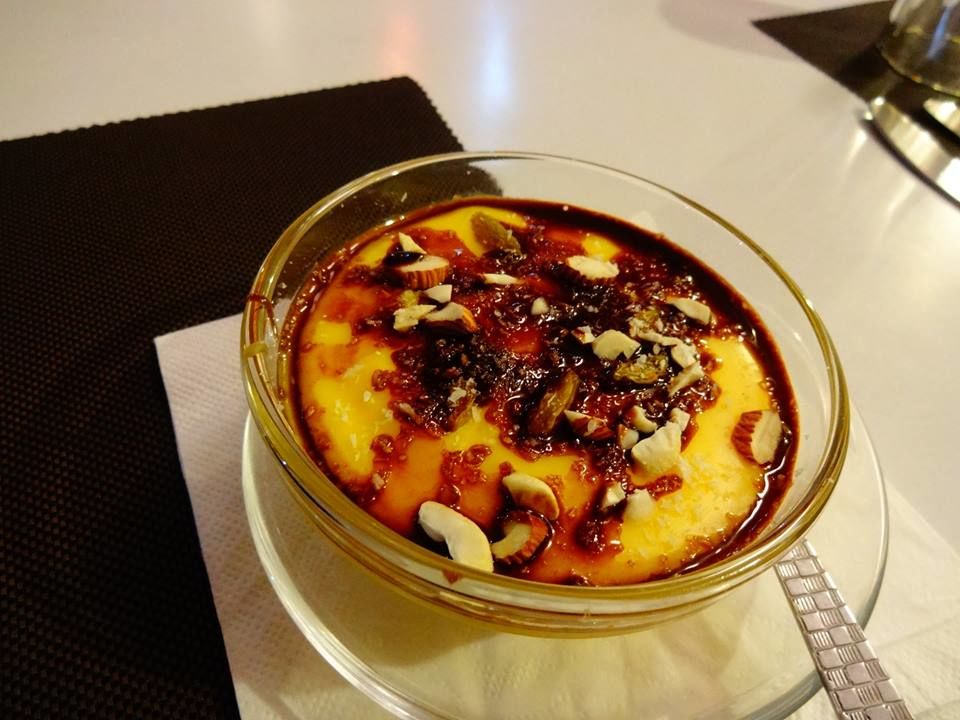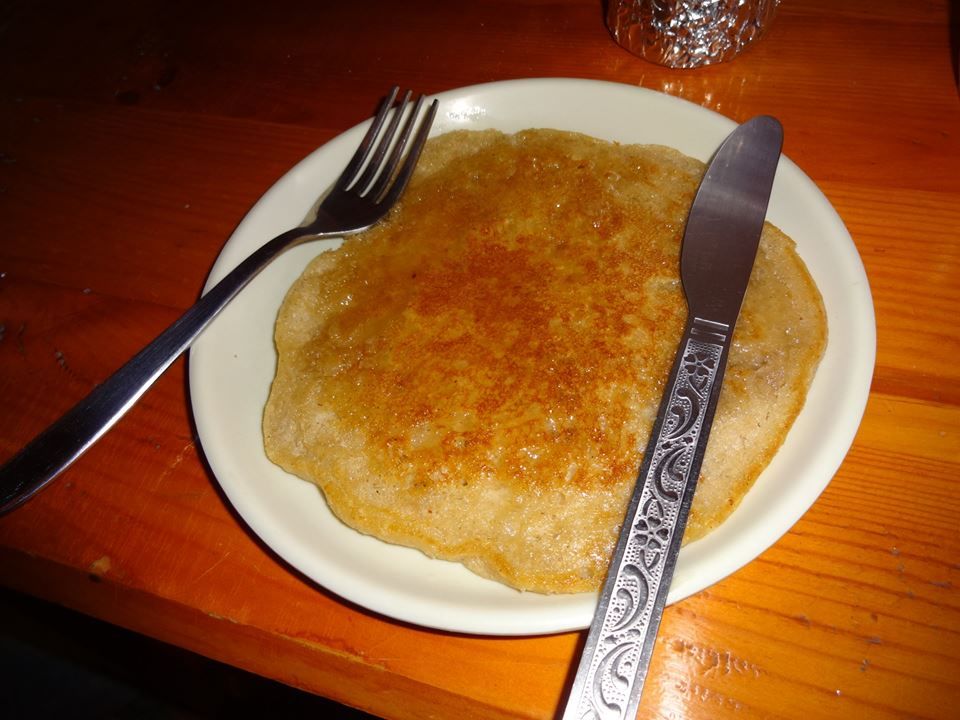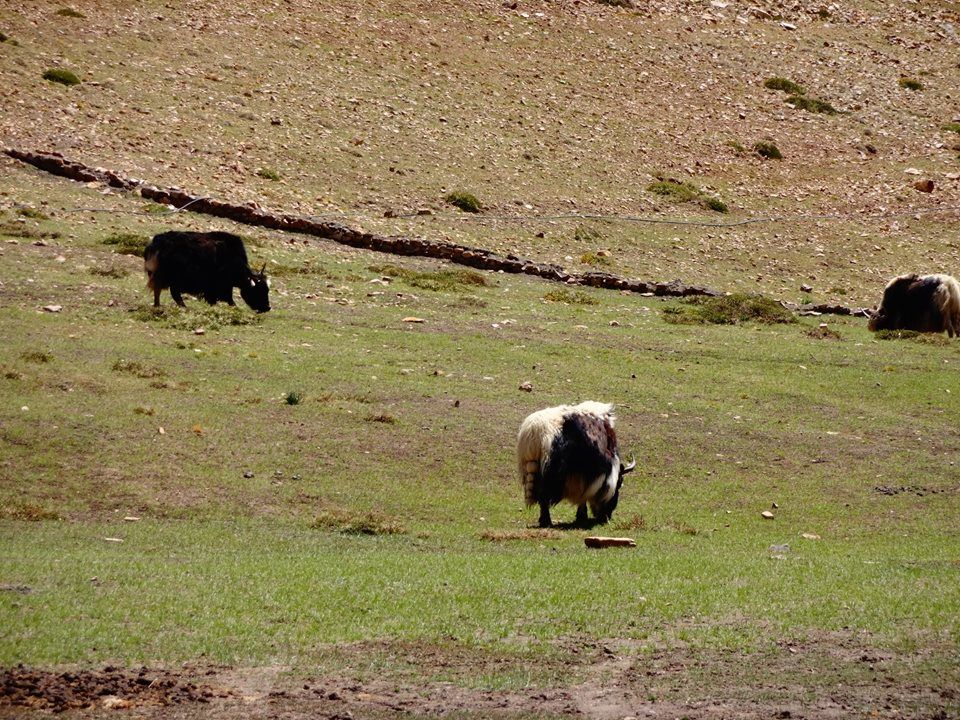 Spiti means 'The Middle Land' between India and Tibet. Away from civilization and blissfully untouched by mass tourism and commercialisation, Spiti is a heaven on earth which one must visit in a lifetime! Located high in the Himalayas, it is nestled in the north-east part of the Indian state of Himachal Pradesh.

Spiti represents some of the remotest areas on Earth, probably the most remote region of India. Very few people know about it, newspapers don't reach here and there is no TV in the entire valley! The place also boasts of the world's highest motorable and inhabited villages.
Spiti is an offbeat haven for the soul seekers and a balm for the nature lovers! The best part about the trip will be undoubtedly the warm, friendly, innocent and ever welcoming people of Spiti who lend the valley its divine soul. :)
The best time to visit Spiti is July to October since the route to Chandratal Lake is open at that time of the year and the entire circuit (Shimla to Manali or vice versa) can be completed in a single trip. If you wish to experience a cold snow desert and an altogether different view, then winters is the best time to visit it.
Please note that if you want to enjoy a comfortable trip then Spiti Valley is not for you because this trip will test your limits and challenge you to the core; but the sense of achievement, inner peace, picturesque places and warm people will make you want to do it a thousand times over! :)
Travel tips – Pack winter wear as per the weather, snacks to munch, drink lots of water and you are good to go!
Who travelled: My husband Deepak and me
Travel dates: 14th May 2016 – 23rd May 2016
Duration: 10 Days
Route followed: Chandigarh – Shimla – Kufri – Narkanda – Rampur - Sangla – Chitkul – Reckong Peo - Kalpa – Khab - Nako – Tabo – Dhankar – Pin Valley – Mudh Village – Kaza – Ki – Kibber – Komik – Hikkim – Langza – Geyu – Sarahan – Shimla – Chandigarh.
Since we went in May, the roads to Chandratal were closed, those visiting July onwards should follow the following route after Kaza.
Kaza – Losar – Kunzum – Chandratal – Baralacha La – Darcha – Suraj Tal - Batal (Meet the famous Chacha-Chachi at their Dhaba!)– Chatru – Gramphu - Rohtang – Manali – Chandigarh.
Accommodations:
Shimla:
We stayed at Hotel Greenland
Stayed for – 2 nights
Phone No. – 0177 265 5640
Price – Rs. 1,500 per night
Double Sharing
Sangla:
We stayed at Mt. Kailash Hotel
Highly recommended
Stayed for – 1 night
Phone No. – 01786 242 527
Price – Rs. 900 per night
Double Sharing
Kalpa:
We stayed at Kalpa Retreat
Highly recommended
Stayed for – 1 night
Phone No. – 090414 41767
Price - Rs. 1,400 per night
Double Sharing
Tabo:
We stayed at Namsay Homestay managed by Dr. Suresh
Highly recommended
Stayed for – 1 night
Phone No. – 094186 00825
Price – Rs. 600 per night
Double Sharing
Kaza:
We stayed at Sakya Abode
Highly recommended
Stayed for – 2 nights
Phone No. – 094595 24103
Price – Rs. 1,100 per night
Double Sharing
Nako:
We stayed at Loven Hotel
Highly recommended
Stayed for – 1 night
Price – Rs. 500 per night including breakfast
Double sharing
Sarahan:
We stayed at Green Valley Hotel
Highly recommended
Stayed for – 1 night
Phone No. – 098161 00102
Price – Rs. 1,500 per night including breakfast
Double sharing
We had hired an Innova for the entire trip and the fare for 10 days was Rs. 30,000
For Innova - Contact - Mr. Anil at 98165 94411, 94599 15990. He is a very friendly, co-operative and experienced driver who does not get agitated by multiple breaks and is a photography enthusiast!
We had booked our flight tickets well in advance. It is always advisable to set price alerts for cheap flight bookings.
Itinerary:
Day 1 (14-May-2016) – We reached Chandigarh in the morning and since it was our 2nd visit to this well-planned and clean city, we visited the Pinjore Garden which was remaining in our "Must See Places List" in Chandigarh.
After that we left for Shimla which is approx 5 hours from Chandigarh.
We visited the following in Shimla:
1) Ridge,
2) Mall Road,
3) Lakkar Bazaar
We had our dinner at Guptajee's at Mall Road in Shimla.
*Night stay at Hotel Greenland at Shimla.*
Day 2 (15-May-2016) –
We had our breakfast at the hotel and headed towards Kufri. On the way we saw the following:
Green Valley Point, Deodar trees, Fagu Valley, Theog. The route was covered by Shivalik ranges and there were Apple, Cherry, Walnut, Plum trees all around us.
We had our lunch at Sharma Dhaba in Rampur. Kinnaur Valley started after crossing Jeori. We saw the 1000 MW Power Plant at Wangtoo, Chillong Bridge, Karcham, Defence Land and Chilgoja trees on our way to Sangla.
We reached Sangla and visited the Kamru Fort and Mata Devi Temple. Sangla is a small town in the Baspa Valley in the Kinnaur district close to the Tibetan border. The valley is surrounded by forested slopes and offers a spectacular view of the high mountains. The houses here are made of wood and stones. World's best quality potatoes are grown here which are used for self consumption and export.
* Night stay at Mt. Kailash Hotel at Sangla.*
Day 3 (16-May-2016) – We had our breakfast at the hotel and left for Kalpa.
Kalpa is one of the biggest and most beautiful town located 265 kms from Shimla on the Hindustan – Tibet Road NH-22 (Considered the most dangerous road in the world!) in the Sutlej river valley at the base of the majestic Kinnaur Kailash Himalayan snow capped ranges. It is inhabited by Kinnauri people and is full of apple, pine-nut orchards.
On our way we visited Chitkul which is the last inhabited village near the Indo-China border. The Indian road ends here. It is also the last point in India where one can travel to without a permit. Potatoes grown in Chitkul are one of the best in the world and very costly.
We reached the Kagyupa Temple after a small trek. It has a highly valued old image of the Shakyamuni Buddha, a Wheel of Life mandala and Four Directional Kings on either side of the door.
The Sangla Valley is beautiful and a delight for nature lovers, especially the stretch after Raksham right upto Chitkul. Here, one can spot trees whose branches were used as paper to send long distance messages during the ancient times. The valley is covered with snow clad mountains which is home to the Deodar trees on the left side and wooden houses surrounded by apple orchards on the right side.
We took a halt at Reckong Peo to have our lunch at a Punjabi Dhaba. We visited the 100 yrs old Buddhist monastery and the Kothi which has a temple dedicated to Goddess Chandika Devi.
We reached Kalpa and watched the lovely sunset over Mount Kinner Kailash. The view is breathtaking and the Shivling rock (20,000 feet) is stunningly beautiful as it changes color at different points of the day. You should experience it to feel it!

We took a stroll in the evening and it was pure bliss walking on the traffic-free roads with apple orchards on one side and snow capped mountains on the other! The air was fresh and cool and we looked forward to spending the rest of the evening talking to the local people and enjoying a delicious meal in our hotel.
*Night stay at Kalpa Retreat at Kalpa.*
Day 4 (17-May-2016) – We watched the sunrise over Mount Kinner Kailash, had our breakfast at the hotel and left for Tabo.
Tabo is located on the banks of Spiti river in HP at an altitude of 10,760 ft above sea level. On our way we crossed Spito, Pooh and Dubling.
We halted at Khab which is a confluence of Spiti and Sutlej rivers, took pictures at the Khab Bridge, and saw Reo Purgyal (22,362 feet above sea level) which is the highest mountain in HP. We crossed Kah and visited the Nako Monastery, Nako Lake, the dreaded Malling Nala, Chango Gonpa (It has prayer wheels which are more than 500 years old and made of Yak skin) on our way to Tabo. We had our lunch near Nako Lake.
Spiti Valley starts after Sumdo. We reached Tabo in the early evening and visited the Tabo Monastery which was built in 996 A.D. and is approx 1020 years old. The home stays in Tabo are covered with hay to keep them naturally warm. We had a typical Spitian meal known as Timok (steamed bread with vegetables) at the home stay and talked for hours on end with our host Dr. Suresh learning about his lifestyle, local culture, politics, festivals of Spiti etc. :)

*Night stay at Namsay Home stay at Tabo.*
Day 5 (18-May-2016) – We had our breakfast and visited the Dhankar (Old Capital of Spiti) Monastery both Old (1100 years old) and New, Dhankar Lake, Water Driven Prayer Wheel, Manerang range, Pin Valley, Mudh Village (Route for Mudh Village is Kungri-Sagnam-Tailing-Mudh). Mudh Village in Pin Valley is covered with green peas farms and is the main source of living for the local habitants.
We reached Kaza in the noon, had our lunch at Sol's Cafe (the olive oil and mustard sauce sandwich here is to die for!) and dinner at Sakya Abode. Kaza is the headquarter of Spiti (Sub Division of Lahaul & Spiti District) and at an altitude of 11,980 feet above sea level, it is among the coldest places in India. It is the largest township and commercial centre of Spiti Valley and is divided into Old (Kaza Khas) and New (Kaza Soma).
*Night stay at Sakya Abode at Kaza.*
Day 6 (19-May-2016) – We had our breakfast and left for exploring the places near Kaza. We visited Key Gompa, Kibber, Komik, Hikkim, and Langza. We also saw the Chau Chau Kang Nelda peak from Langza and the huge golden colored statue of Buddha which is more than 1000 years old near Langza looking down the valley.
Few facts for readers who are inclined for it -
1) Tanggyud Monastery at Komik is one of the most important and highest monastery in Spiti Valley. It dates to early 14th century and is built like a Castle.
2) Key Gompa is the biggest monastery of Spiti Valley. It was founded in the 11th century. The herbal tea is a must have here.
3) Hikkim has the World's highest Post Office at an altitude of 14,400 feet which is in the Limca Book of Records. It is one of the highest year round inhabited locations in India.
4) The houses in the Kibber village are made of stones.
5) Komik is the highest village in Asia at an altitude of 18,000 feet.
6) The houses in Langza are made of mud with prayer flags tied around them. Fossils of millions of years old marine creatures and plants are found in abundance under the rocks in Langza. There are endless possibilities of excavation here.
We had our dinner at Sakya Abode. The custard garnished with chocolate sauce and nuts served here is heavenly, do try it out!
*Night stay at Sakya Abode at Kaza.*
Day 7 (20-May-2016) – We left from Kaza and visited the world famous Geyu Mummy and Monastery. 550 years old naturally preserved Geyu Mummy is located in the Geyu Village around 8 kms from Sumdo. There is a way on the right side and many visitors who are not aware miss to go here. It takes around 1 hour to reach the village. It is said that Lama Kanpo meditated himself to death in the Geyu village for the well-being of his fellow men. The Mummy Temple is a small temple room which is locked and the keys need to be taken from the Lamas in the monastery. It is a different experience altogether and one has to visit it to experience it!
We then halted at the dreaded Malling Nala for some time and took pictures. We reached Nako during noon and had our lunch. Nako is located near the Indo-China border in the Kinnaur district. It is the largest village at an altitude of 11,893 feet above sea level and access to the village is from a branch road of 7 kms from the NH-22. Apples and Sun-Dried Apricots are famous here. We then paid a 2nd visit to the Nako Lake.
The route from Kaza to Sarahan will be Kaza – Sichling – Chandigarh – Hurling – Geyu – Sumdo – Nako – Sarahan.
*Night stay at Loven Hotel at Nako.*
Day 8 (21-May-2016) – We reached Sarahan which is a picturesque village in HP and the site for Bhimakali Temple. The temple has two adjacent identical looking temple buildings, one old and one new. The temple is built in the Indo-Tibetan style of architecture. Lawan area near the temple is a great place to sit, enjoy the scenery and click pictures. We roamed around and had our dinner in the market area.
*Night stay at Green Valley Hotel at Sarahan.*
Day 9 (22-May-2016) – We reached Shimla and roamed around Mall Road, had a delicious Italian dinner at Cafe Sol.
*Night stay at Hotel Greenland at Shimla.*
Day 10 (23-May-2016) – We reached Chandigarh Airport and boarded our flight to Mumbai.
End of an awesome trip! :) :)