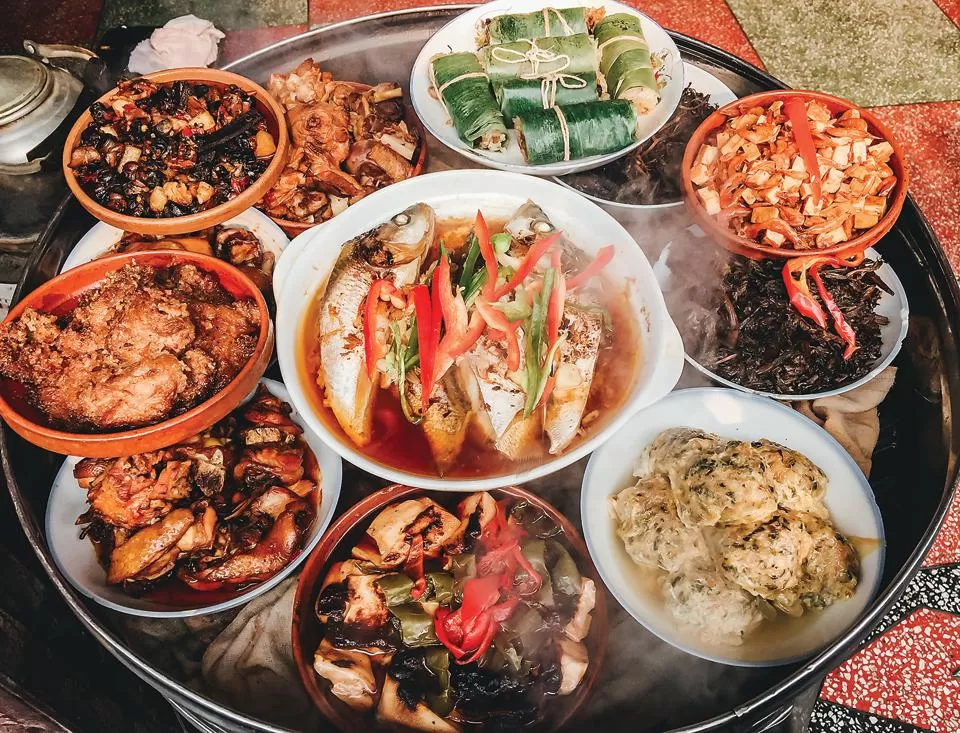 Like most Indians whenever someone asked me my favourite dish I would blurt "Chinese" without even remotely trying to register and process that "Chinese" is a type of cuisine and not a dish!! Having had the "Indian" version of Chinese cuisine for a long it, it was only when I visited Hong Kong, that I got the taste of Chinese food (and eventually becoming pretty critical of the Indian version!!!).
Now, Tangra Chinatown in Calcutta (I think I will stick to calling it Calcutta because I am just stuck up! Also, because I cannot get "Calcutta" completely out of my system and accommodate "Kolkata" – please bear with me) is the only Chinatown in India. It would naturally mean getting to gorge some lip-smacking authentic Chinese delicacies that would come very close to the actual ones bearing in mind the Indian predilections. The coming together of simple, yet sublime flavours without causing any gastric disruption due to overindulgence of spices, is an example of culinary art - well presented in the Chinese cuisine!!
Coming to the point (after a looonnggg prologue!!), staying in Calcutta for over eight months (owing to lockdown and WFH), I have tried Chinese food from a lot of places and curated 10 places where you should try Chinese dishes from.
1. Tung Nam Eating House
While searching for good Chinese places on Google, this one came up. This place is neither on Zomato nor on Swiggy and does not deliver so you got to move your derriere and go there. They are a tiny joint but overcrowded over weekends and evening with 45 minutes or more waiting period. I ordered Chicken Fried Meinfoon, Prawn Ginger Sauces, Chicken Fung Mee Mein, Egg Chowmein Gravy, Pork Hamchoy Rice. Taste did not disappoint me, and it was worth the wait of an hour (which my husband had to undergo to collect the takeaway).
Alcohol served – No
Delivery on Swiggy – No
Delivery on Zomato – No
Address - 24, Chatta Wala Gully, Poddar Court, Tiretti, Kolkata, West Bengal 700012
Phone - 033 2237 4434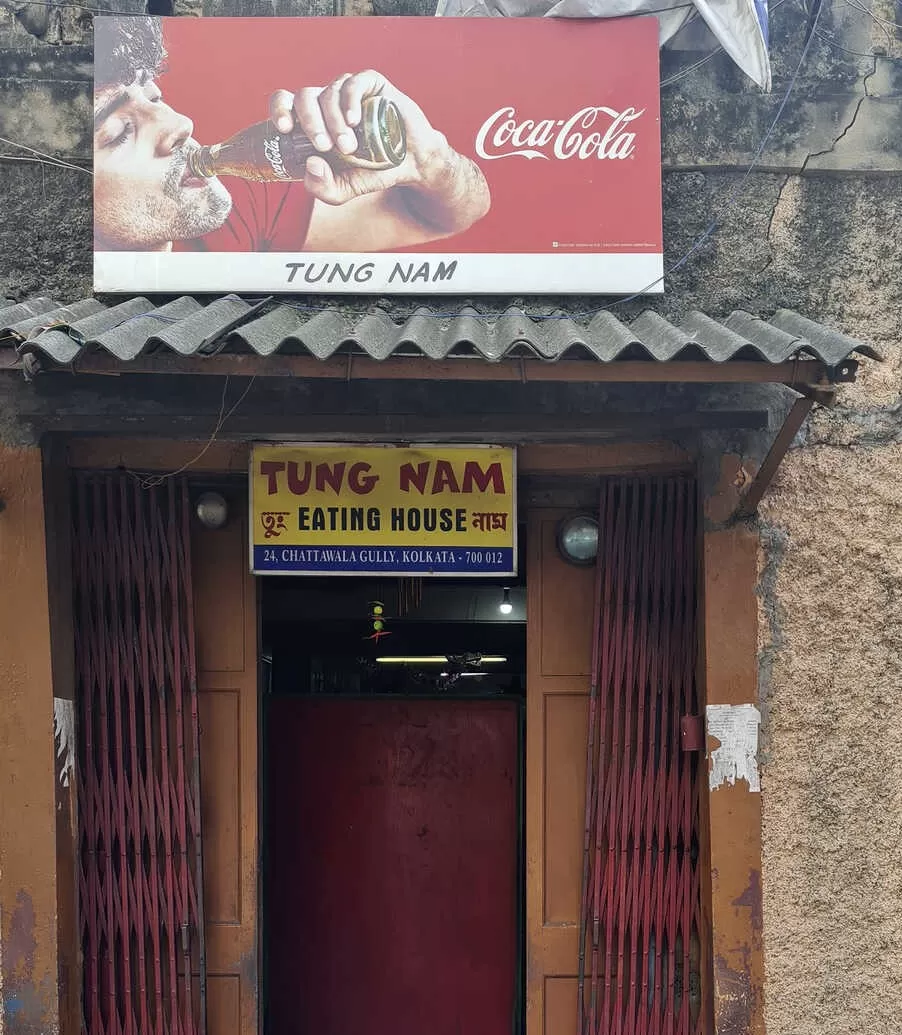 2. Eau Chew Eatery
This again was referred on Google but what caught my eye was the steaming soup in a Chimney!! And that's their Specialty!! Located in the same area as Tung Nam Eating House, this place is above a garage-like place in a dilapidated building. But no worries, it only looks like that from outside (never judge a book by its cover!). They seating area is large and accommodates quite a few tables (with sufficient space to maintain social distancing too). We order the famous Chimney soup (Rs900), Josephine Noodles (Rs560), garlic chicken and roasted chilli pork. The Chimney Soup and Josephine noodles would easily serve 4-6 people and as it was shared by four people, it didn't feel like overeating. Since it was late afternoon, it wasn't crowded but as we prepared to leave the restaurant started filling up.
Alcohol served – No
Delivery on Swiggy – No
Delivery on Zomato – No
Address: 12, Ganesh Chandra Ave, Esplanade, Chowringhee North, Bowbazar, Kolkata, West Bengal 700013
Phone: 033 2237 8260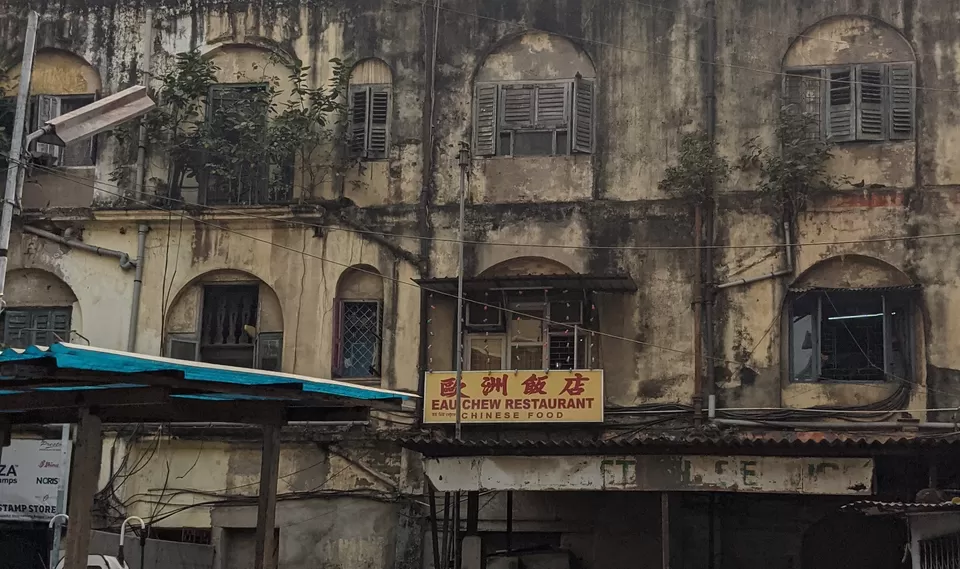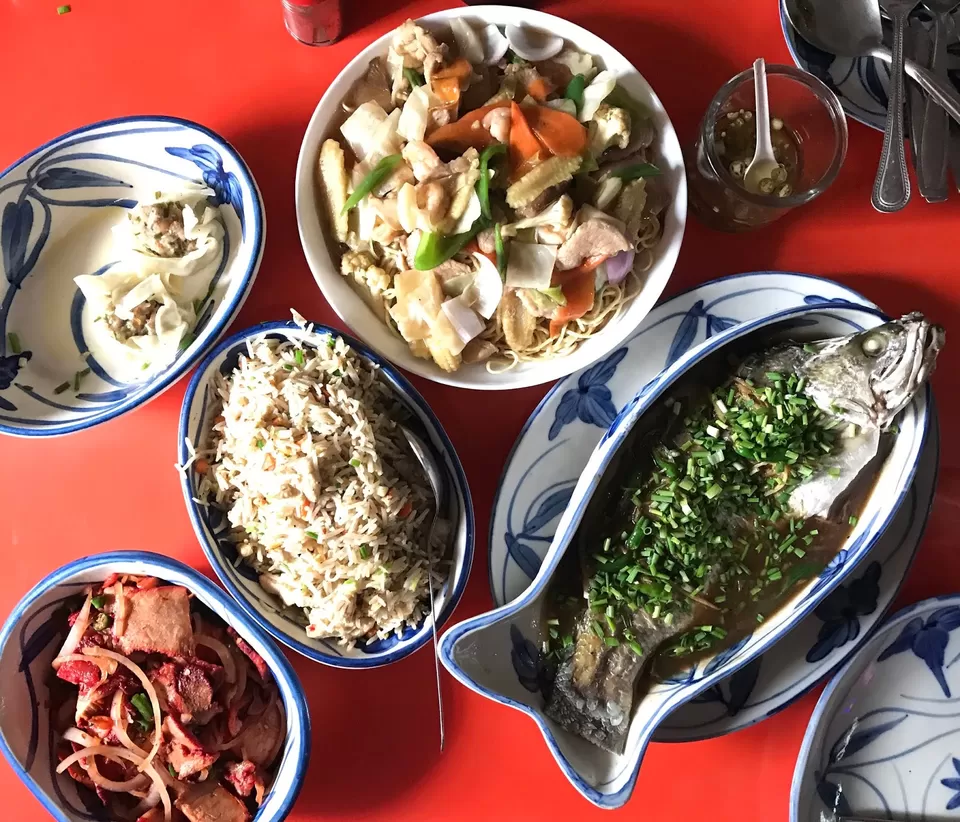 3. Tai Sen Chinese Eating House
Opened recently (2018) by Edwin Liao, but grew in popularity fast. Must try dishes include roast chilli pork and golden fry prawns. The eatery is tiny but holds a quaint, old world charm. Worth a try.
Alcohol served – No
Delivery on Swiggy – Yes
Delivery on Zomato – Yes
Address: Police Station, 4, Bentinck St, near Lal Bazaar, Esplanade, Lal Bazar, Kolkata, West Bengal 700001
Phone: 080179 79208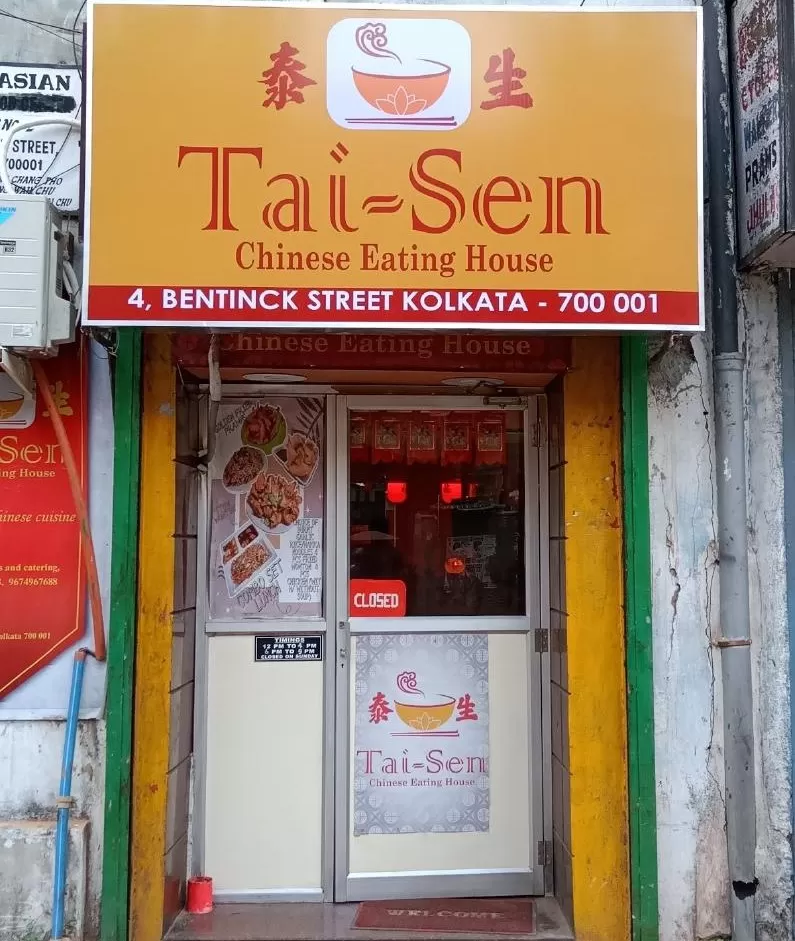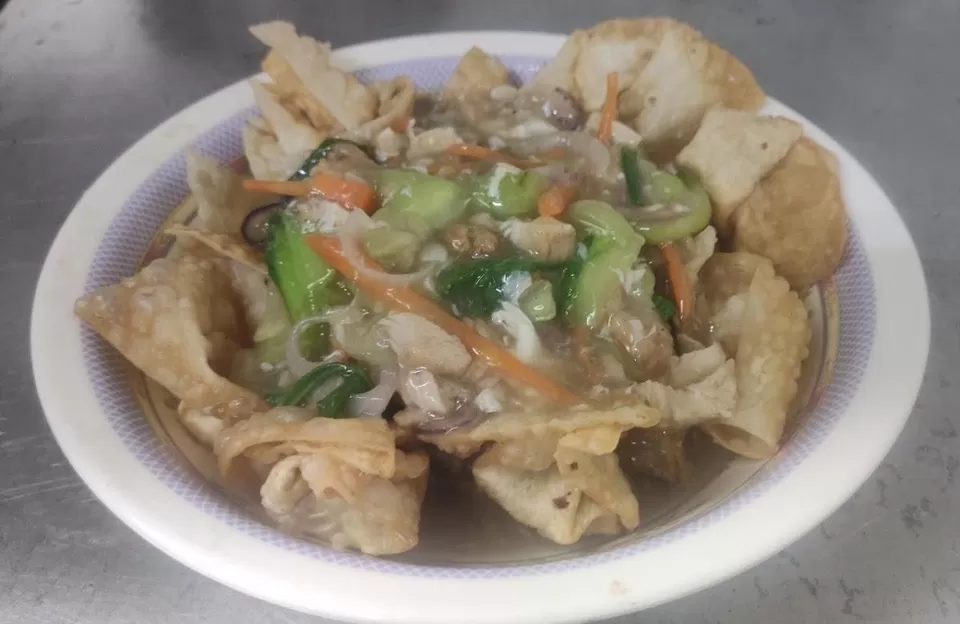 4. Kim Faa Home town Chinese Eating House
Don't be fooled by the looks of this place, the food served is highly recommended on all platforms. Their Cantonese noodles are hand-made which gets over by seven in the evening. Must order dishes include chicken vegetable mushroom babycorn, ginger prawn balls, mixed Cantonese rice, chicken drumsticks, chili chicken with bones (and boneless), ginger fish and chili shrimp. No delivery but pick-up available.
Alcohol served – No
Delivery on Swiggy – No
Delivery on Zomato – No
Address: 7, Miajan Ln, Tangra, Kolkata, West Bengal 700046
Phone: 9822580758 / 8420484758. (Michael Lee & James Lee)
CLOSED ON THURSDAYS
5. D'Ley Chinese Eating House
Now this place has been my favourite by far since they are on Zomato. I must've ordered at least 10 to 15 times. They offer variety and their options might confuse you as to what you should order. My favourites – roast pork fried, pork fried rice, chicken gravy chowmein, ginger chicken, hoisin prawns, hot garlic fish, pork hakka chowmein. There are a lot more options to explore so don't get stuck with only these. The flavour packed vegetable tossed noodles called Yam Mein should be considered along with Phai Kut-spare ribs. Their curated breakfast menu includes steamed pork bao, steamed pork wanton, pork ball soup, bakes pork bao, sticky rice with pork stuffing and Pork Fooyung which is steamed omlette with pork. The only downside is they are not very consistent with the flavour of their food. It was only on one occasion that I had ordered and found their food not up to the mark.
Alcohol served – No
Delivery on Swiggy – Yes
Delivery on Zomato – Yes
Address: 16, Black Burn Ln, Terita Bazar, Poddar Court, Tiretti, Kolkata, West Bengal 700012
Phone: 098306 83227
6. Golden Joy
Relatively a premium place than other eateries in Tangra. They have seating arrangements on both ground and first floor. Well-lit with a good ambience for getting together with family and friends. Consistent with the taste of their food, their food portions are quite big and can be shared by two good eaters and three/ four poor eaters.
Alcohol served – Yes
Delivery on Swiggy – No
Delivery on Zomato – Yes
Address: 50, Matheswartala Road, Topsia, Kolkata, West Bengal 700046
Phone: 090518 70888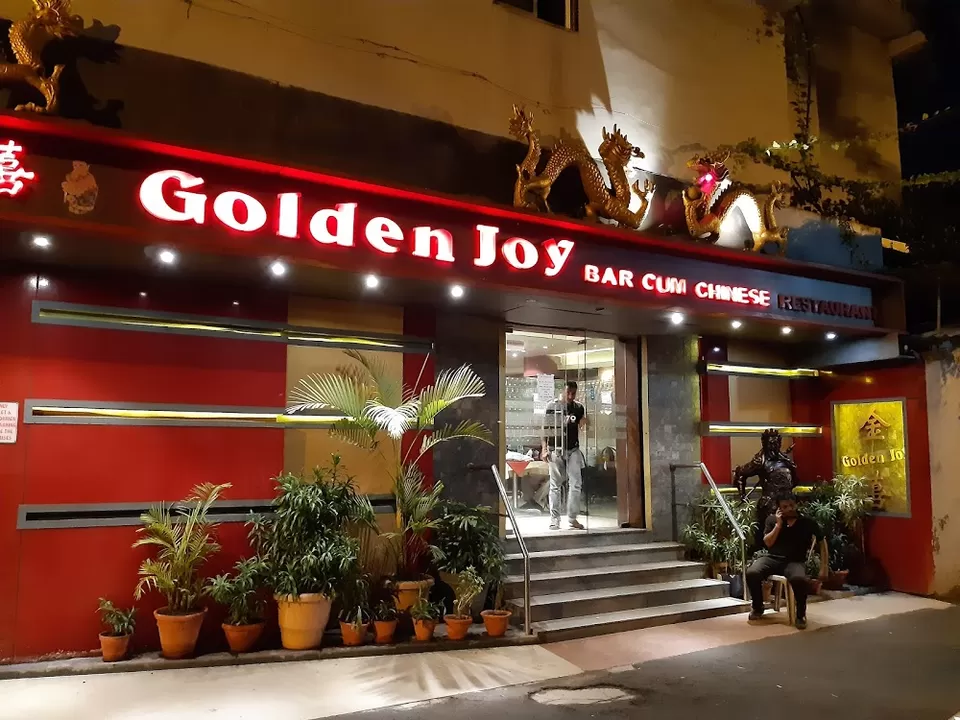 7. Kim Li
A small joint with seating options right across Kim Ling in Tangra. Famous for their pork wantons which gets sold-out like hot cakes. Although I am not a fan of wantons, it became my husband's go-to place. The other items are equally delish. I crave for good soups and this place provides good "liquid appetizers". They also serve traditional Chinese breakfast from 9 am everyday. To the patrons the timing of this restaurant can cause confusion. Although on Google the closing timing mentions 10.30 pm, when we reached the place at 8 pm, we were told they have stopped taking orders (and I am sure no restaurant stops taking orders two hours prior to closing). On FB the timing mentions 6 pm to 9.30 pm. So, it is advisable to call prior to your visit.
Alcohol served – No
Delivery on Swiggy – No
Delivery on Zomato – No
Address: 60, Matheswartala Road, Tangra, Kolkata, West Bengal 700046
Phone: 098310 43288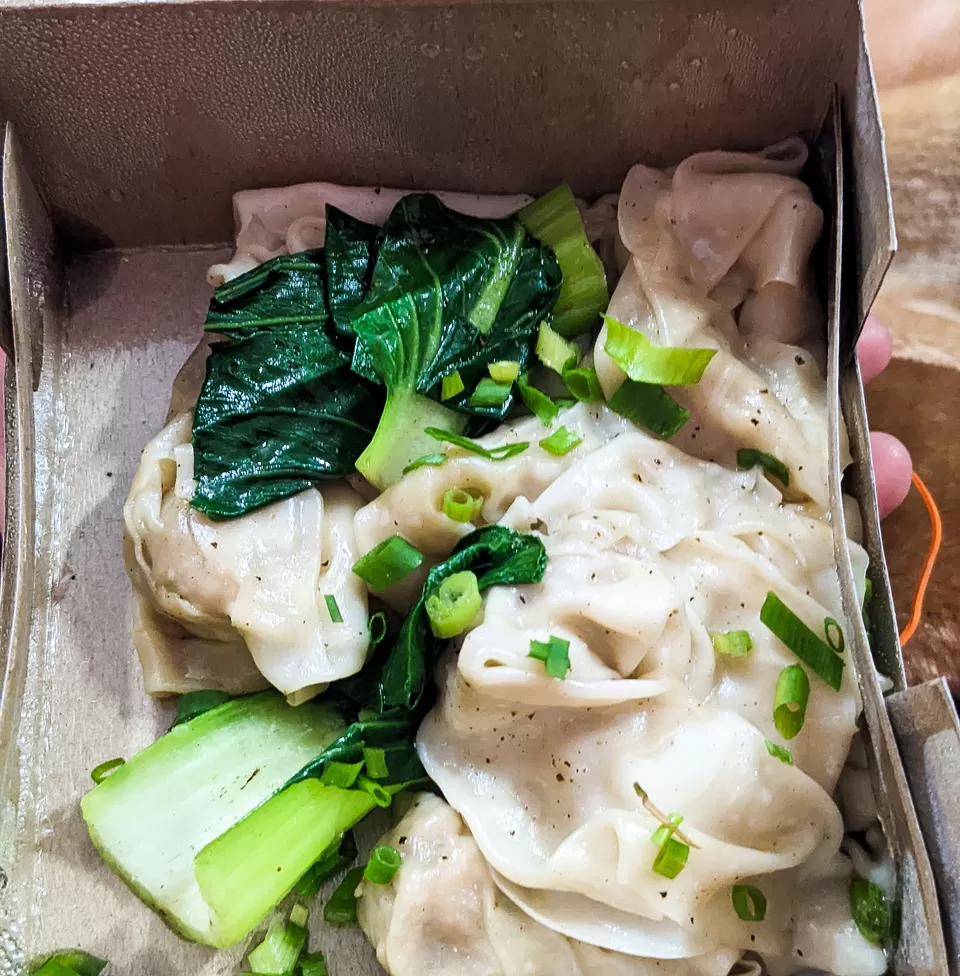 8. Momo Plaza
Moderately spaced joint that is located very close to Rabindra Sadan metro Station, Exide. I have been visiting this place since a long time and vouch for its consistency over quality of food that leaves their kitchen. Tibetan noodle soup or Thupka is not a dish that you would usually find being recreated that is close enough to the original. Somehow this place offers thupka that comes close to the taste that you find in few of the northeastern states. This I say with conviction as I had tried thupka from other places in Calcutta. Their other items also deserve mention. This restaurant is not on Zomato and neither does it deliver. So, make the best of it, step out with family or friends and eat a hearty meal there.
Alcohol served – No
Delivery on Swiggy – No
Delivery on Zomato – No
Address: 2A, Suburban Hospital Rd, Sreepally, Bhowanipore, Kolkata, West Bengal 700020
Phone: 033 2287 8260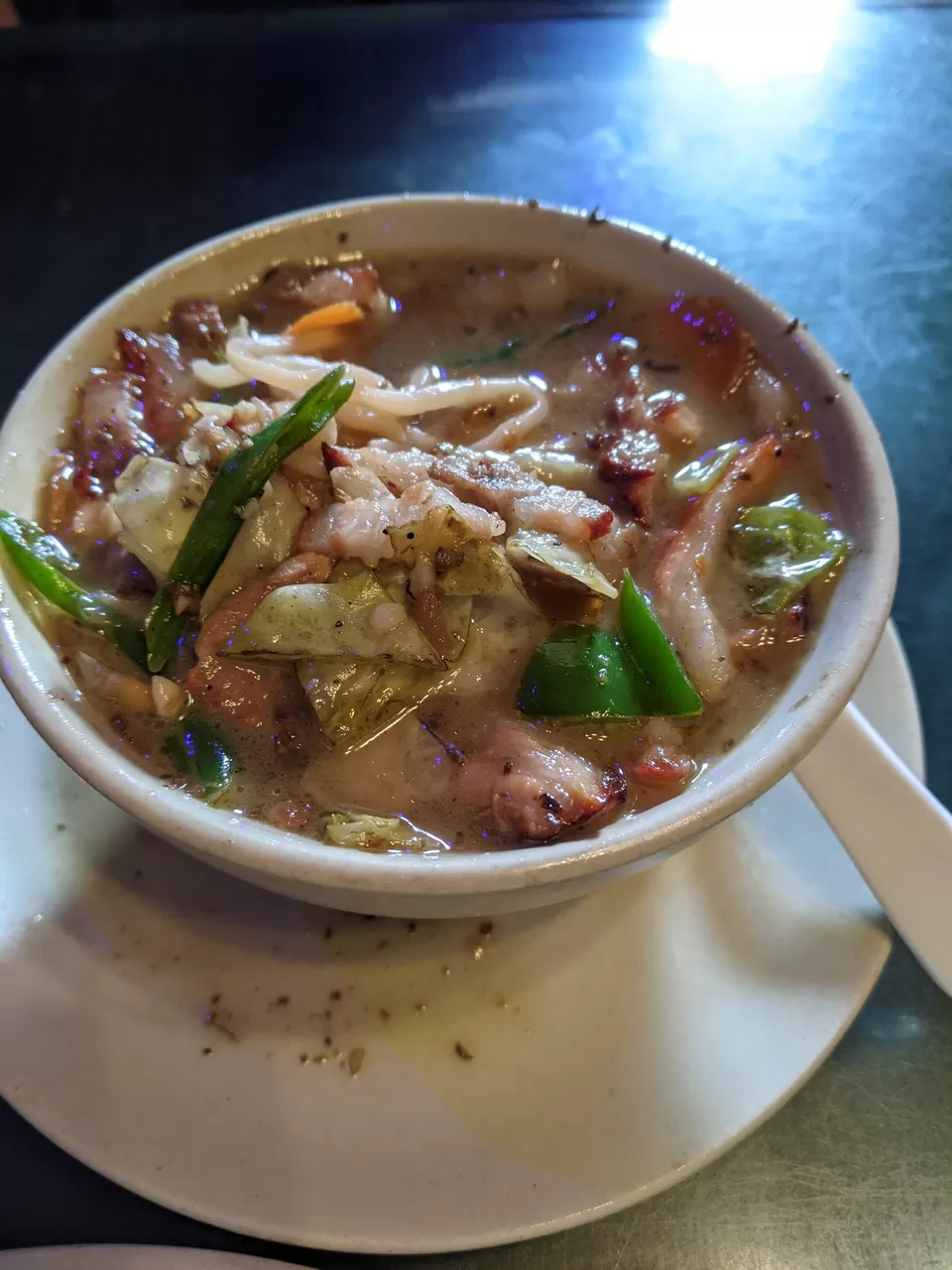 9. Kim Ling
Fairly decent sized restaurant that serves as a gathering place for both family and friends. They do serve alcohol. Food is fairly priced as per the standards of that area and quantity of a plate is considerable that can be shared by two. The downside is the ambience. The mundane white tubelights and drag décor does not appear appealing, although I have seen this place pulling good crowd that goes on to prove that quality food precedes drag décor.
Alcohol served – Yes
Delivery on Swiggy – Yes
Delivery on Zomato – Yes
Address: Iswar Mandal Ln, Tangra, Kolkata, West Bengal 700046
Phone: 033 2329 8923
10. Tirreti Bazaar
Last but not the least, you cannot miss out on morning breakfast at Tiretti Bazaar or Old China Market that used to be dominated by the Chinese community at one point but is slowly fading away. The current generation of Chinese might have found better prospects and moved on, leaving behind few fine threads holding to preserve the culture. There are still few Chinese uncle and aunties selling Bao, pork ball soup, momos and other edibles. You should certainly give that a shot. I keep visiting this place whenever I visit Calcutta and the only disappointment is to see the community that was once a thriving, getting replaced by others.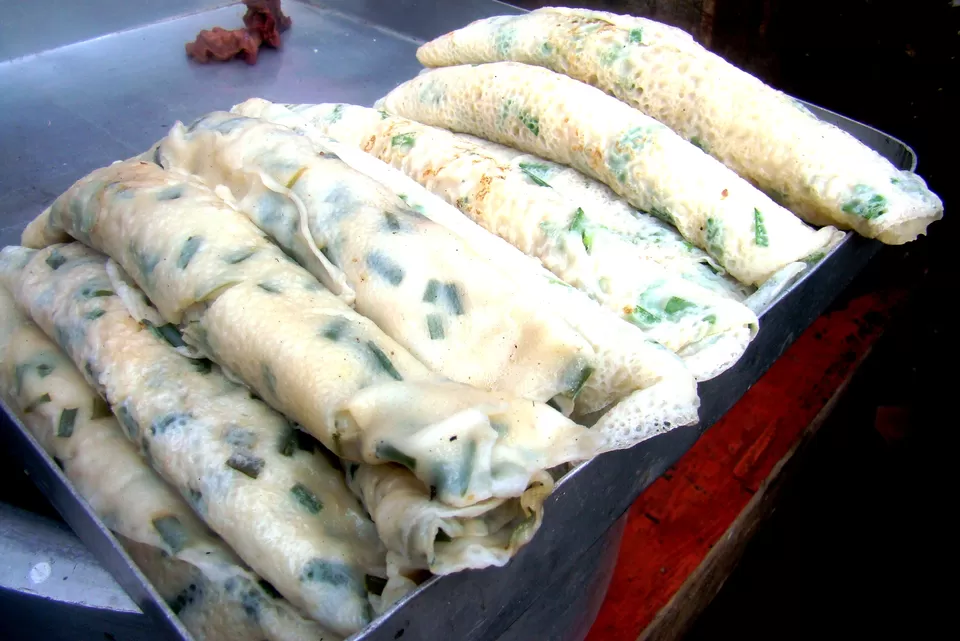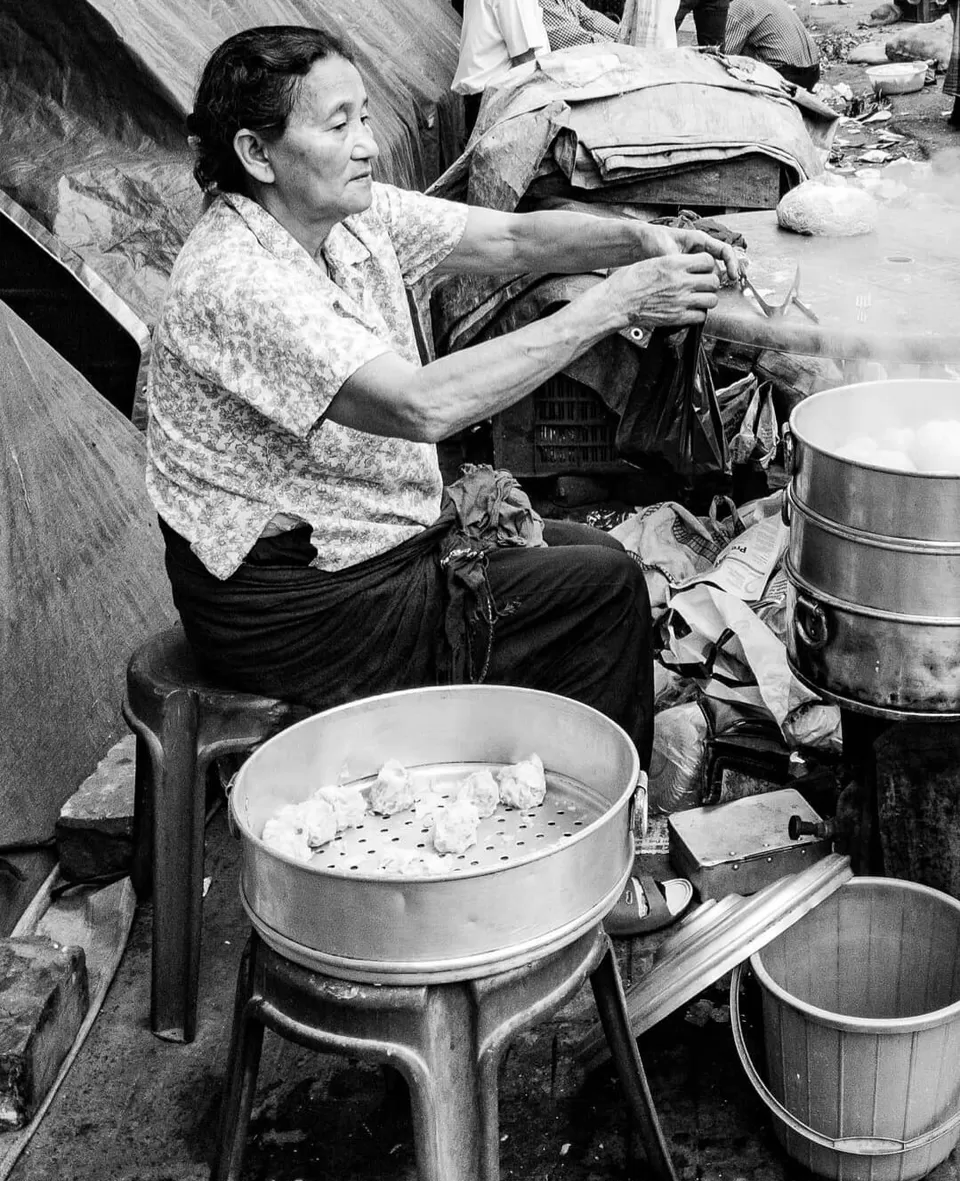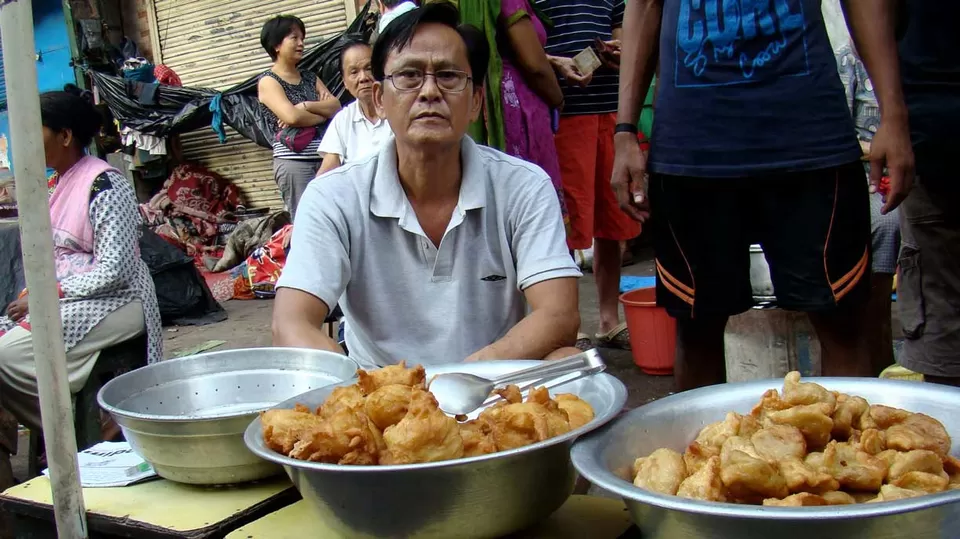 In fact, the love for the Chinese Food of Kolkata is so high in our household that when my husband found me surfing through my old food pictures and places we used to frequent, he blurted "kyun jala rahi hai". I had to assure him that it was for an article and nothing else, ignoring the fact that I was drooling a min back looking at those dishes I used to gorge every other day during my stay!!!
Think we missed out on something? Tell us about it in the comments below. Or write about it here on Tripoto and earn Tripoto Credits!