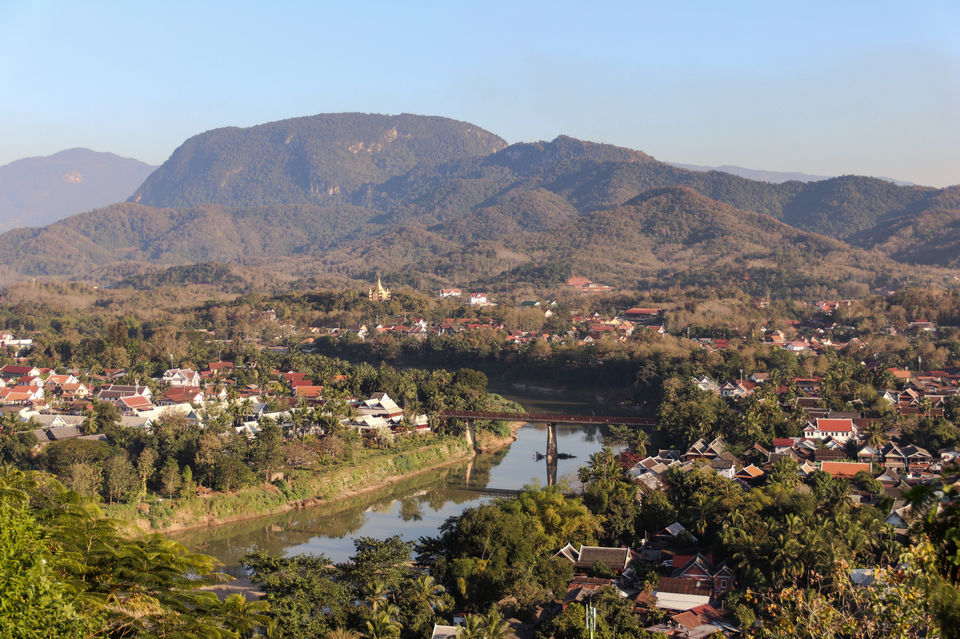 Laos is a Southeast Asian country traversed by the Mekong River and known for its mountainous terrain. Luang Prabang is the former capital of Laos which is home to Sacred Buddhist monasteries, French Colonial architecture and dramatic sunsets over lush surroundings. Here are 10 things one can enjoy exploring Luang Prabang.
#1 Mount Phousi
Mount Phousi is a 150m tall hill (over 300 stairs to get to the top!) in the centre of the old town of Luang Prabang. At the top, you are treated to a 360-degree view of the town and the golden pagodas. It's the perfect place to watch the sun rise and set over the Mekong River.
Open hours: 5:30 AM – 6:00 PM
Location: Center of the old town
Cost: 20,000kip
#2 Tad Sae waterfalls
You could check any website or any guidebooks, and they all suggest the beautiful Kuang Si waterfall as a must see place. While that is gorgeous, wander through another waterfall namely 'Tad Sae' for two simple reasons, Less crowded and the possibility of a hike.
Open hours: 8:00 AM – 5:30 PM
Location: about 20kms outside Luang Prabang
Cost: 50,000kip
#3 Pak ou caves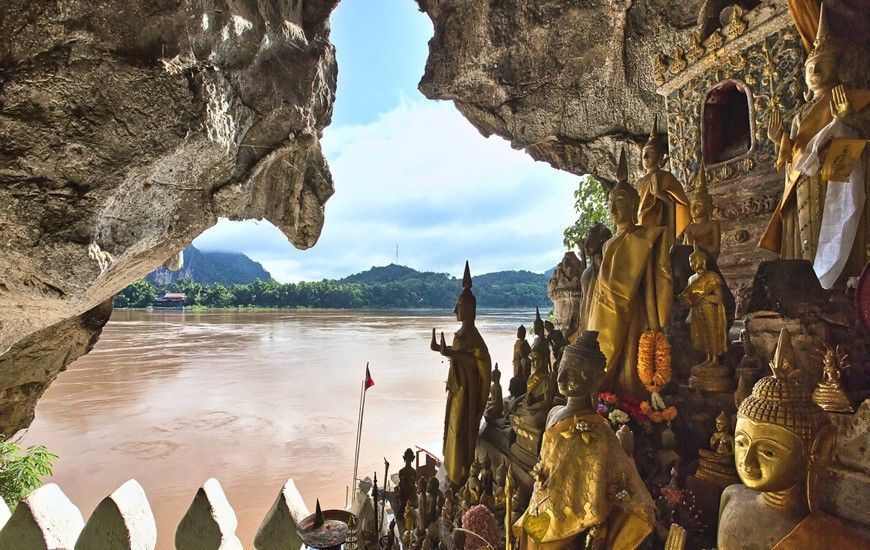 The famous Pak Ou Caves are one of the most important religious spots in the region, and they're one of the most known prayer sites. Once you're at the top, you'll get to experience the caves the way they were mean to be experienced, which is without a lot of tourists, and as a place for serenity and relaxation.They're quite easy to reach by boat.
Open hours: 8:00 AM – 5:00 PM
Location: 25km upriver
Cost: 20,000 kip per person
#4 Sample traditional whiskey at the whiskey village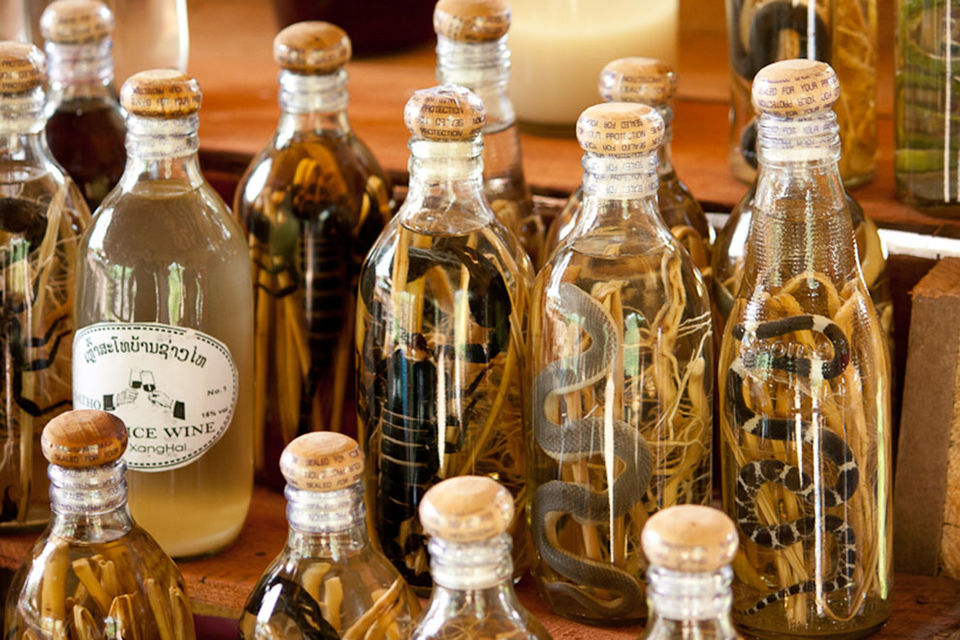 Those who are familiar with Laos might have heard about a whiskey village nestled along the Mekong River near Luang Prabang. It's a regular stop for boats going to the historical Pak Ou Caves, but can also be reached via a 30-minute car ride. Those who really enjoy rice wine can purchase a bottle to share with friends back home.
Location: 1.5 hours upriver
Cost: There is no entry fee and samples are free
#5 Try Laos cuisine + Take a cooking lesson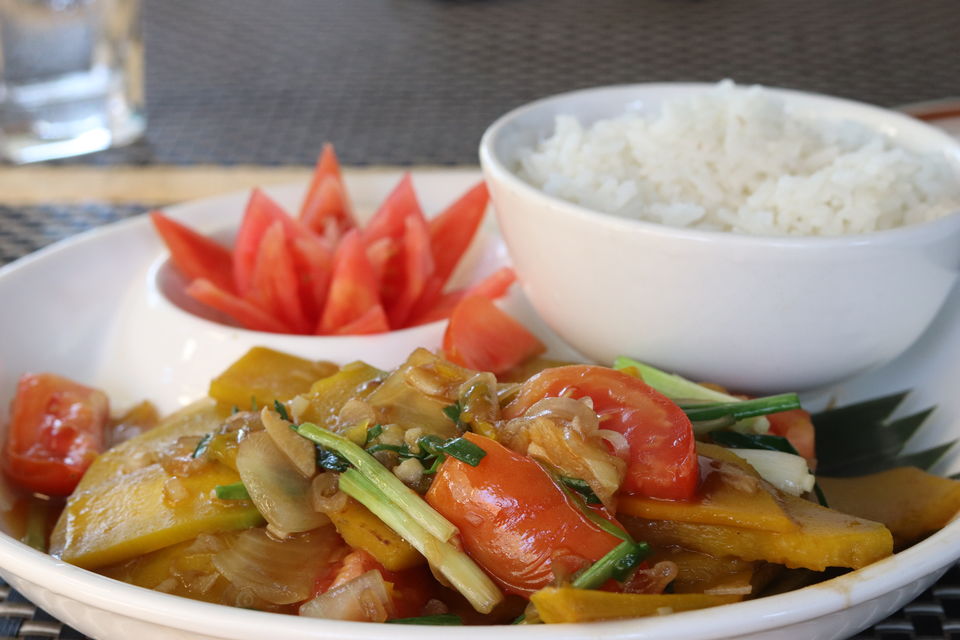 Luang Prabang offers a range of delicious dishes to satiate both the pickiest and most adventurous eaters. Lao cuisine is absolutely exquisite and unique, and one of the first lessons is picking and choosing your ingredients at the market. It's a worthwhile experience that will absolutely strengthen your journey in Laos.
Open hours: 9:00 AM – 3:00 PM
Location: Just outside Luang Prabang
Cost: 285,000kip
#6 Giving Alms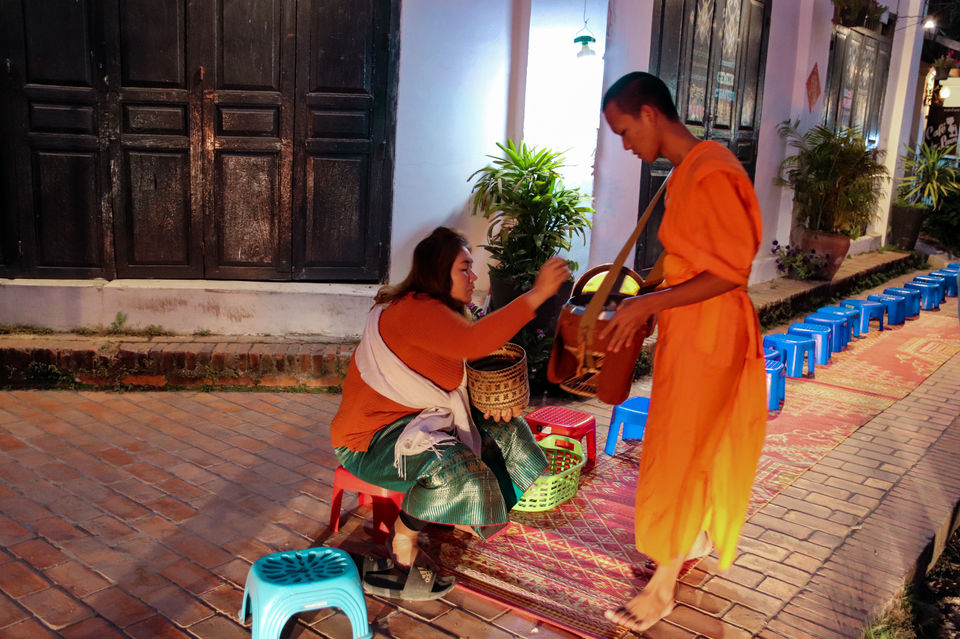 One of the best places to watch the almsgiving ceremony is along the main road in Luang Prabang. The ceremony starts at sunrise as a procession of monks makes their way down from the temples to collect their daily meal from the local community. Although this is a sacred tradition, travellers are encouraged to take part alongside local people.
Hours: Sunrise until early morning
Location: Main Street
Cost: Free
#7 Mekong river boat riding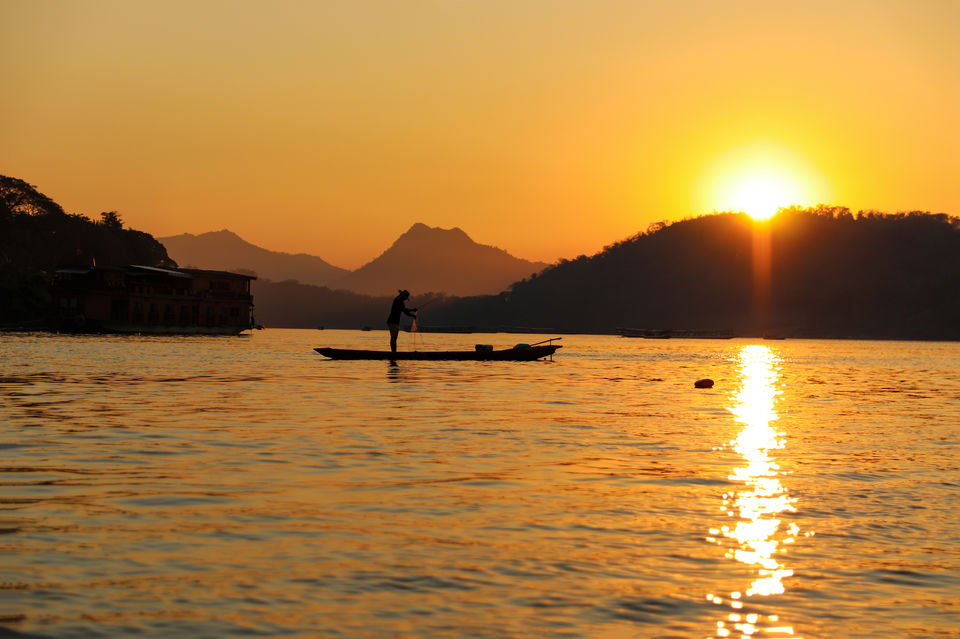 Go on a slow-boat cruise along the Mekong River. These waters have for centuries been the major highways in this region, carrying goods and people in and out of the city. Even today, boat traffic is a busy part of the Mekong. Enjoy the stunning views into the surrounding Lao landscapes, relax, grab a beer or sip fresh juices and cocktails.
Open hours: 9:00 AM – 6:00 PM
Location: Behind the Royal Palace Museum, near Wat Xieng Thong
Cost: 100,000kip and above
#8 Revel in Temple architecture
Luang Prabang boasts over 30 temples (called wats). The most impressive and significant is the Wat Xieng Thong, once known as the Temple of the Golden City, which holds great cultural, historic and architectural importance. Wherever you wander you'll find temples to visit - some cost, some don't.Another must-see destination is the former Royal Palace, now converted into the National Museum of Luang Prabang. Here you see fascinating displays of the opulence of pre-Communist Laos.
Open hours: 8:00 AM – 5:00 PM daily
Location: Khem Khong
Cost: 20,000kip
#9 Biking around the whole area + Chilling at the cafes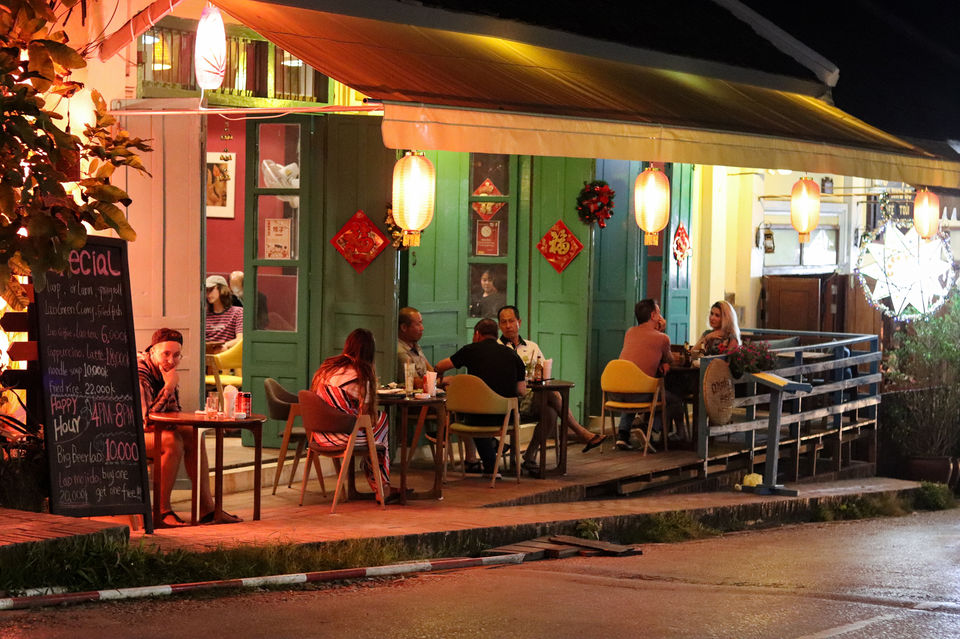 The Main Street in Luang Prabang is a pleasant setting filled with French architecture, Graceful temple architecture, a plethora of cafes and exquisite restaurants. Also, one can notice beautiful Villas available for rent amidst the lavish site.
Cost: 15,000 – 40,000kip for bikes
#10 Night market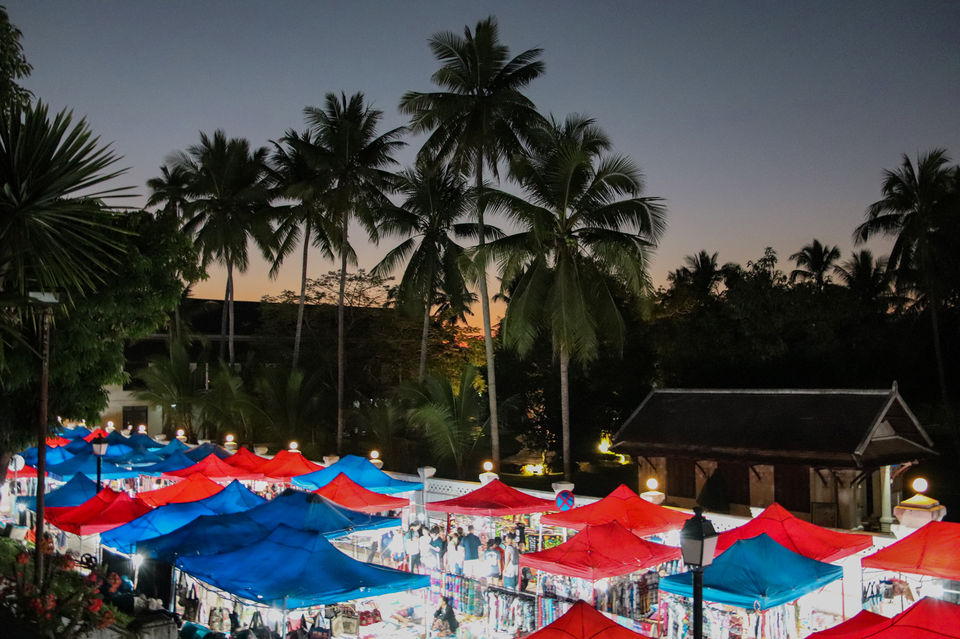 Each night the entire street below Mt. Phousi temple is covered in tents, each one displaying local goods. The night market is an amazing sight and offers an extensive collection of handicrafts, wood carvings, jewellery, clothing and more. Open hours: 5:00 PM – 11:00 PM every nightLocation: Sisavangvong RoadCost: Free
Photography Credits
Shilpa Srinivas @flohwithme
Travel Related Information:
Visa for Indians: On Arrival
Duration : 30 days
Purpose : Tourism
Travel : By Air
Currency : Laos Kip