India is the land of adventure and excitement. And there is always something special for everyone. 
What better way to take in the ride of the country as you travel from one place to another on a bicycle?
Here are some of the awesome cycling routes in India that you must explore. 
Let's start the ride then.
1. MUNNAR TO ANAMALAI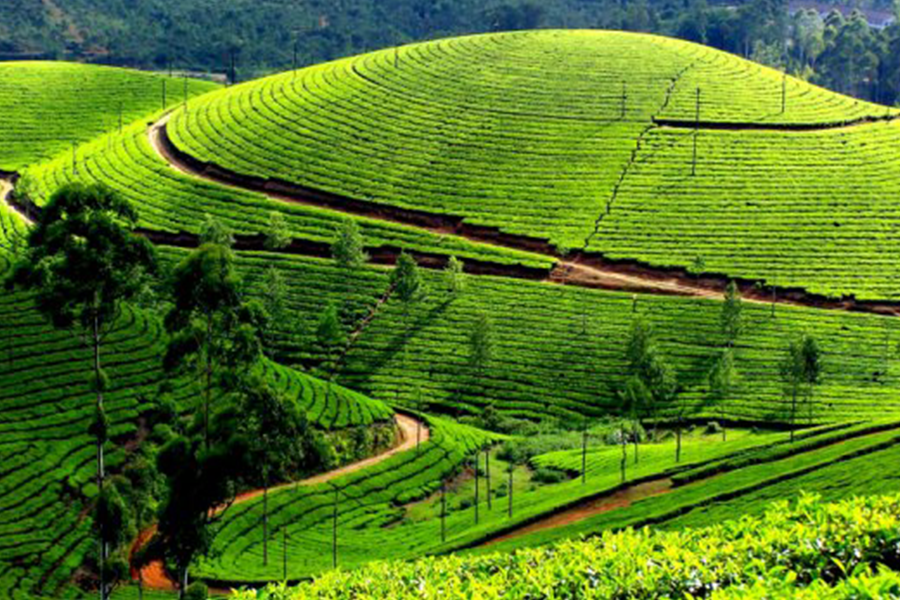 This route will give you a chance to see the beauty of tea gardens of south India. Along this Tea trails, you will come across hill stations, sandalwood forests and beautiful landscapes. You will also get to pass through the Chinnar and Mannavan Chola National Parks and if you be the lucky one, then you will get a chance to spot some wild animals, including boars, monkeys aplenty, peacocks, elephants etc.
2. MUMBAI TO ALIBAUG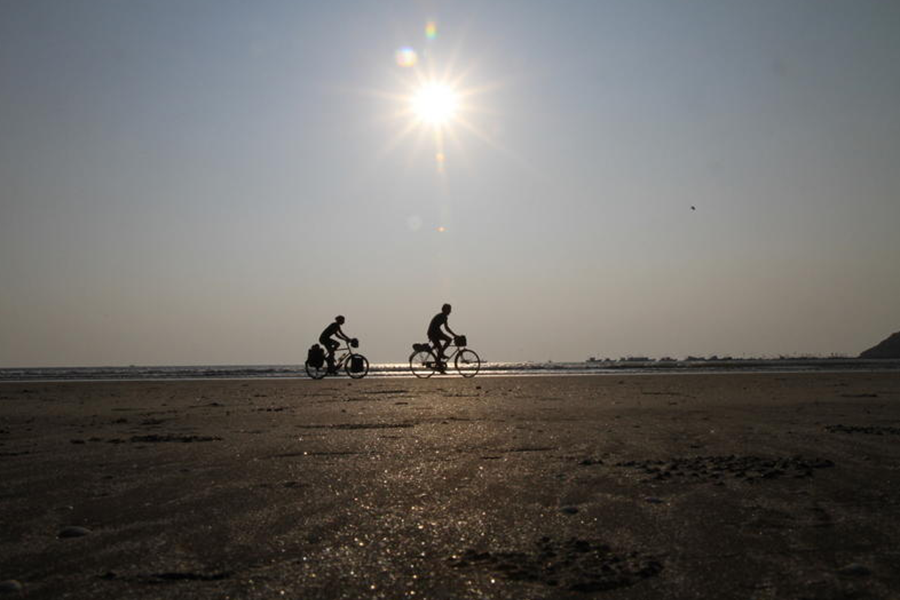 A great route to spend your weekend on for mumbaikars. Alibaug is a popular destination often visited via a ferry ride. So a cycling trip there not only makes for a weekend adventure, but also allows one to take in the beautiful western coast. The route and takes you to the clean and unexplored beaches of Alibaug, after having passed through the Phansad Wildlife Sanctuary and Karnala Bird Sanctuary.
3. SOMNATH TO DIU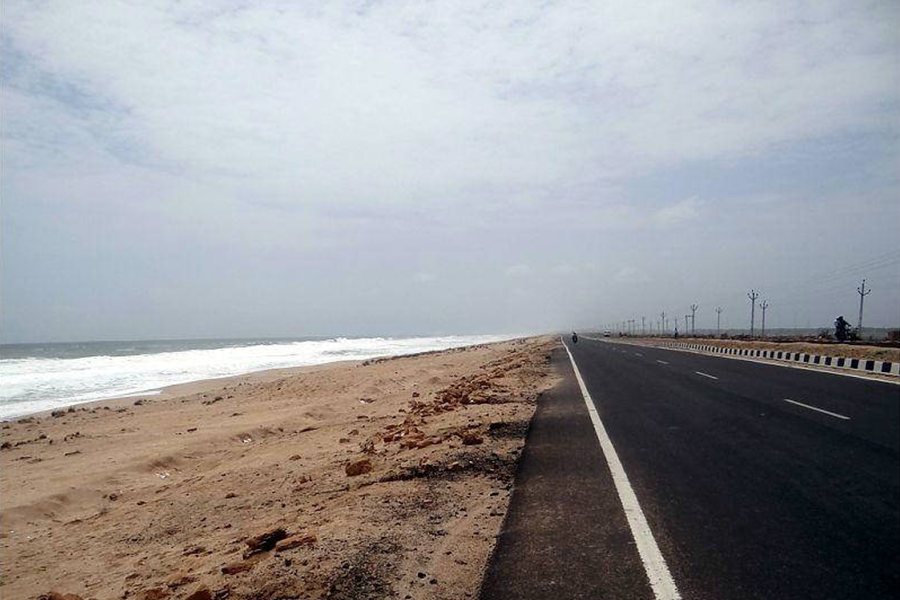 Your journey from Somnath to Diu will let you find yourself in heritage and culture, and frolic during the waves and soak in the balmy sun. The sea will escort you all along your journey and nothing better than the wind in your face as you make a carefree trip along the coast. The Gir National Park, home to the Asiatic lion, is beautifully green and welcoming. 
4. KALIMPONG TO ZULUK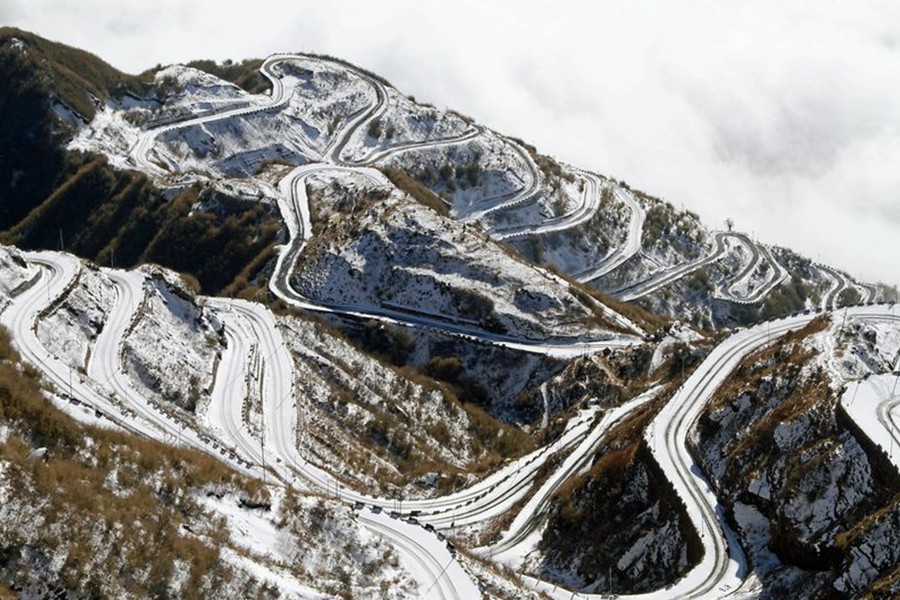 This is a trail that redefines most people's expectation of what off-beat and challenging. On this road less travelled, you will meet people from the far-flung regions of Sikkim living lives that are still steeped in antiquity.  Though the ride promises to be a tough one, it will also be infinitely rewarding, and is likely to be a life-inspiring experience.
5. MANALI TO LEH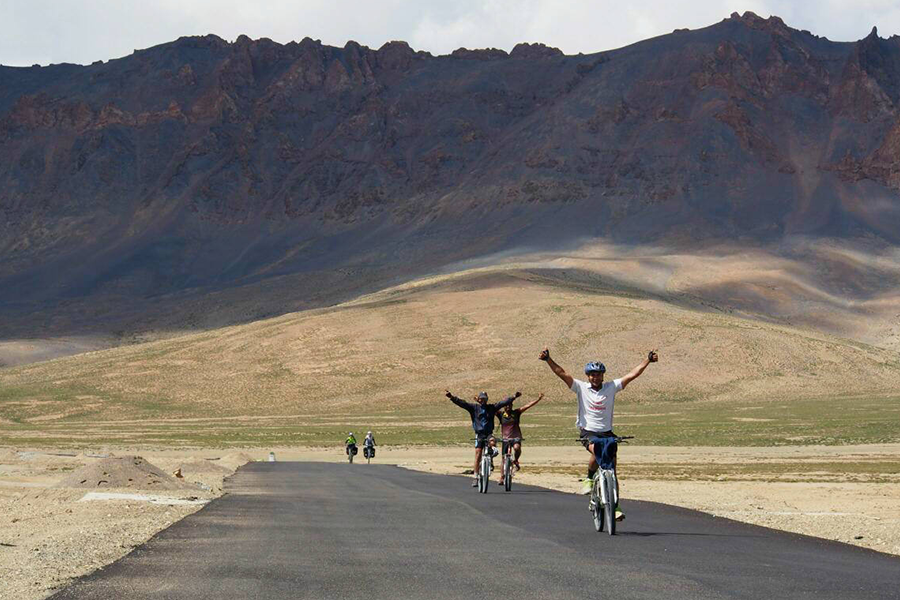 You'll need months of preparation and training in high altitudes to take on this route. Thin air, hairpin bends, relentless climbs, and harsh weather and unpredictable terrain make this an experts-only route. You will ride through the famous Rohtang and Tanglang La passes, pass by snow-capped mountains and even ride through Rumtse, a scenic little village tucked away in the Ladakh Valley.
6. MANGALORE TO GOA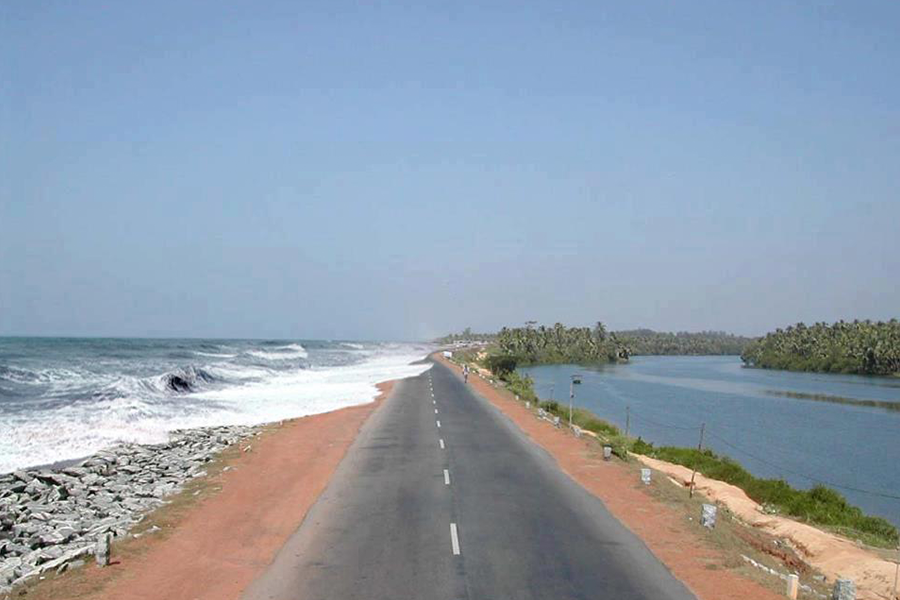 This route will give you chance to enjoy some of the best beaches of the West Coast. Start your journey in Mangalore and proceed on NH 17 to Kaup, a small village with a clean stretch of beach. Gokarna is a destination more popular among camp lovers and foreign tourists, so you can get a taste of varied culture here, even as you visit the Mahabaleshwar Temple.
7. IRUPPU TO OOTY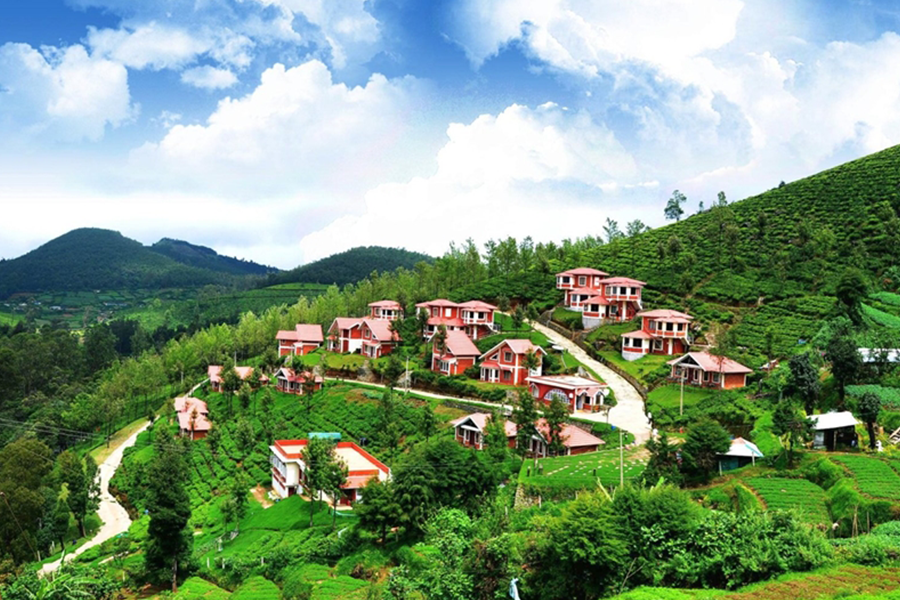 A great way to spend a long weekend, start a ride at the lovely rainfed waterfalls of Iruppu and head into the adjacent national park where you can enjoy the best sights the forests of the Nilgiris. Ooty is a quaint little hill station, comprising of a beautiful lake, a toy train, meandering roads and of course, homemade chocolates. If you can afford the time, ride further down to the smaller still town of Coonoor, located 20km from Ooty.
8. BOMDILA TO TAWANG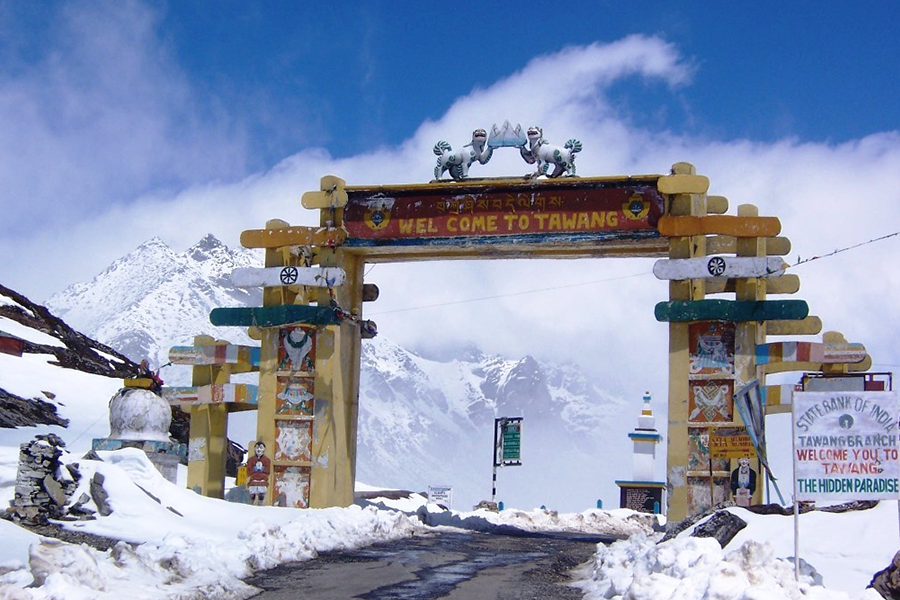 The wildness of the state of Arunachal Pradesh is yours to explore at leisure on this trip. Your scenery here will be as varied as lush green pastures and foggy hills to rivers and snow-tipped mountains. Cycling here will take you through high mountain passes, rough unpaved roads, thick forests and plantations of rice.
9. UDAIPUR TO JODHPUR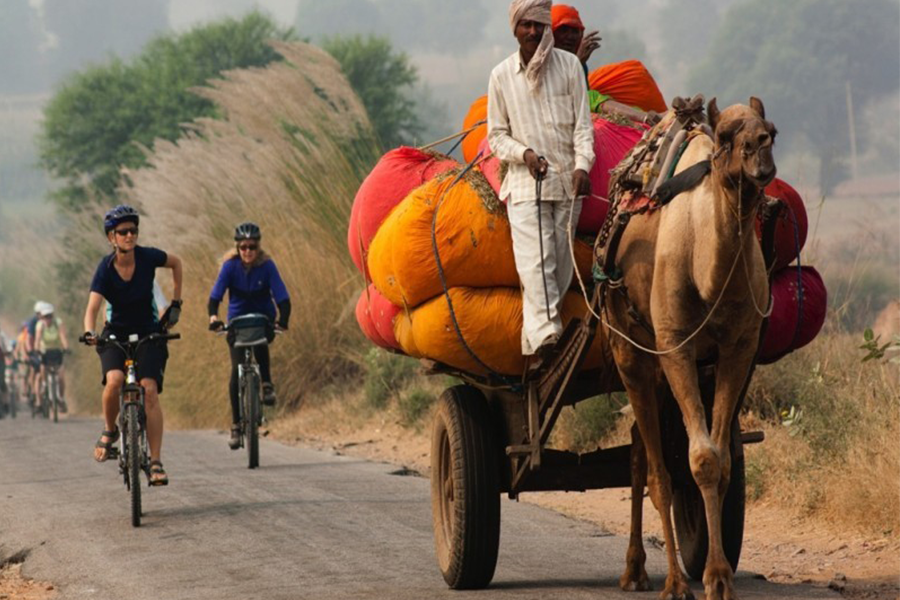 We've covered trails through India's evergreen forests and mountain passes, how about a journey through the sand dunes now? This trek will enchant you with its offerings of richness. From Udaipur, the city of lakes, to Jodhpur where enigmatic forts reign, this experience of Rajasthan has to lived to be understood thoroughly.
10. CHENNAI TO RAMESWARAM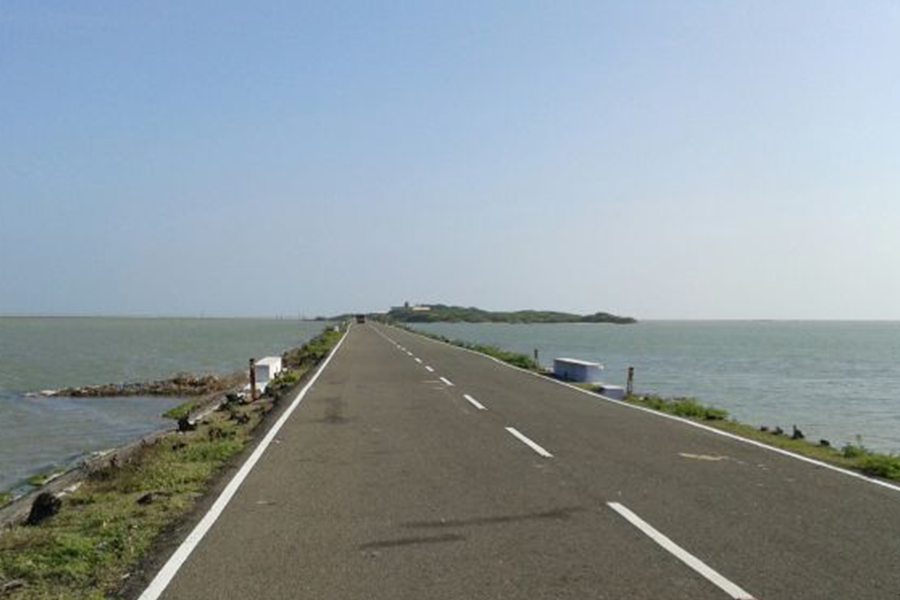 If an exploration of the eastern coast of India is what you want, then this is one of the best trails you can possibly go on. This route includes choices of touristy as well as offbeat locations. As your journey takes you further south, the road becomes much less travelled upon. The wind and sun becomes consistently strong, and the roads becomes pleasant to ride on.  
So pick your favourite cycling route, get your gear ready and head off for a journey. Or better yet, add them all to your life's to-do list and check them off one by one as you explore India on two wheels. Don't forget to share this with your friends too. I am sure they will too will be ready to ride on.