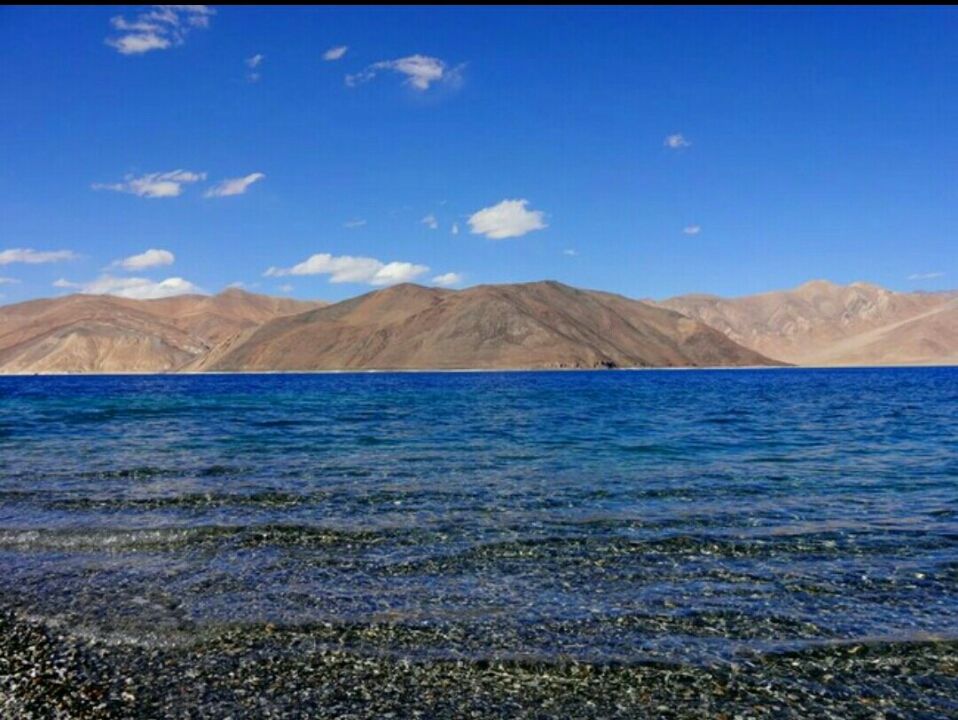 Julley! :) (It means Hello in Ladakh)
Ladakh - It is a slice of heaven on earth and a dream destination for many travelers. If you have not visited Ladakh, you have not done justice to yourself as a traveler. Pack your bags, Ladakh is calling! This place is not to be missed in this lifetime!
If you are reading this, trust me either you have already been to this magical land or its on your wish list.
Our Ladakh trip was undoubtedly one of the best trips of our life. Since it was our first trip and we didnt know that we ll go there again or not, we decided to cover all the major places. In this article I will tell you how we traveled to Ladakh in less than Rs. 35,000 and also cover our entire itinerary for 10 days from start till the end. Hope it helps all the future travelers to wisely plan the trip on their own and cover all the major places.
I know there are thousands of blogs appreciating the beauty of Ladakh and I will be no exception to it. So here is something about this mystic land. It is the land of Lamas in the heart of mighty Himalayas and invokes an out of this world feeling with its unparalleled beauty, snow covered majestic peaks, high passes, lush green valleys, cold deserts, prayer stones, different colored barren mountains (shades of brown, orange, red, green, black, yellow!), ancient monasteries with a history to tell, stunning landscapes, exceptionally blue pristine lakes, highest motorable road in the world, fresh unpolluted air, deep blue sky during day time and star studded sky during night time, Buddhist culture which is simple, without expectations and focused on inner peace, and last but not the least, Ladakhi people who are warm, innocent, kind and friendly.

Food items which are a must try in Ladakh are Butter Tea, Thukpa, Momos, Yak Cheese Pizza, Tibetan meals cooked by the hospitable hosts for their guests in the homestays. The homemade Ladakhi beer is worth a shot too.
Few tips: Carry warm clothes, drink loads of water, use Diamox medicine only if required and you are good to go!
We traveled in September 2015, its a great time to visit this amazing place to experience the beauty at its peak since the monsoons have ended and the skies are clear, the lakes are super blue and it is less crowded compared to earlier months. One can enjoy the incredible beauty of Ladakh peacefully as well as get good deals on commute and stay.
Who traveled: My husband Deepak and me
Travel dates: 11th Sep 2015 to 20th Sep 2015
Duration: 10 Days
Route followed: Leh, Pangong Tso, Tso Moriri, Leh, Nubra Valley, Leh, Kargil, Sonamarg, Srinagar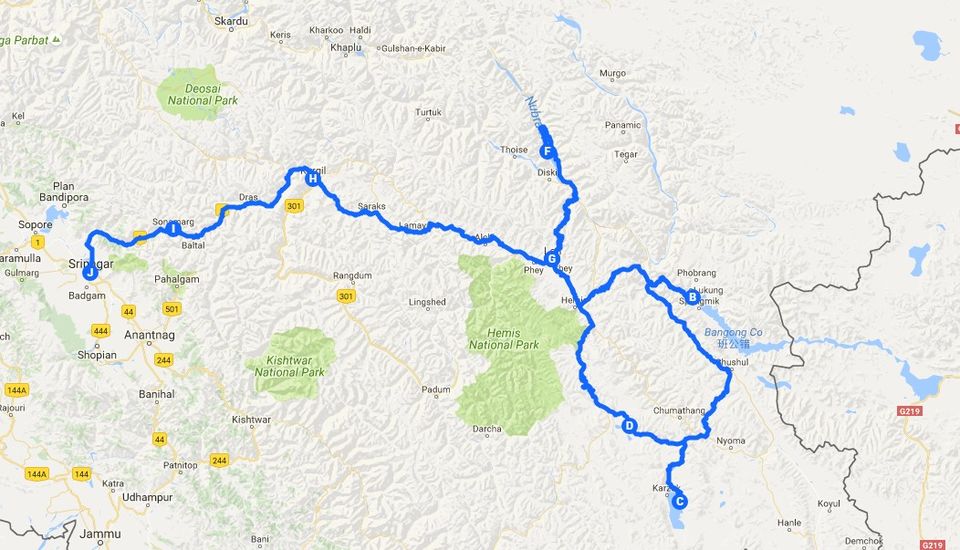 Accommodations:
Leh:
We stayed at Seven Seas Guest House which has spacious neat rooms with attached bathroom and hot water facility, beautiful gardens with blooming flowers. The place is less than five minutes walk from the main market. We found very good reviews of this place online. Surprisingly, only a call was sufficient to reserve two rooms with no advance payment. The lady who owns this place is very sweet, soft spoken, kind and had loads of stories to tell. :)

Highly recommended
Stayed for 4 nights
Address: Leh Ho, Malpak, Zangsti, Leh Ladakh 194101
Phone No: 01982-252-830
Price: Rs. 500 per night
Double Sharing
Pangong Tso:
We stayed at Tibetan Home Stay in Spangmik village. The village is located on the banks of Pangong Lake with few local families residing there. Our homestay was a small brick walled home which kept us warm from the cold and windy night outside. The owners of the homestay served us hot home cooked Tibetan dinner which we had in their living room with the Buddhist chant 'Om Mani Padme Hum' playing in the background. It was a divine feeling amidst the chilling night.
Highly recommended
Stayed for 1 night
Price: Rs. 1000 per night
Double Sharing
Note: One can also stay at Camp Martsemik La whose charges are more than Rs. 3,000 but during off season the camps are available at Rs. 1,000 per night.
Tso Moriri:
We stayed at Dolphin Homestay which is a Buddhist homestay near the Tso Moriri Lake. They served us typical Tibetan dinner which we had in their lovely kitchen area. In my view, a Buddhist family's kitchen area is a must visit place for every traveler.
Highly recommended
Stayed for 1 night
Price: Rs. 700 per night
Double Sharing
Nubra Valley (Hunder):
We stayed at Happy Day Guest House which is at a walking distance from the Hunder sand dunes. It has nice, clean and spacious rooms with attached bathroom, cute little garden area and a big terrace from where star gazing can be done at night. They served us delicious vegetarian home cooked dinner which we had in their beautifully decorated kitchen area listening to their stories.
Highly recommended
Stayed for 1 night
Phone No: 94697 34141
Price: Rs. 500 per night
Double Sharing
Kargil:
We stayed at the New International Guest House which has clean and spacious rooms, attached bathrooms, wifi facility and is very near to the main market.
Highly recommended
Stayed for 1 night
Phone No: 94191 76568/94190 87404
Price: Rs. 800 per night
Double Sharing
Srinagar:
We stayed at the New Manhattan Houseboat at Ghat No. 3 in Dal Lake. The boat house is luxurious with artistically designed interiors.
Highly recommended
Stayed for: 1 night
Phone No: 99067 43163
Price: Rs. 1,400 per night including breakfast
Double sharing
Total Stay for 9 nights - Rs. 6,400 (In Leh, Pangong Tso, Tso Moriri, Nubra Valley, Kargil and Srinagar)
Average per day food cost for us as a couple costed around Rs. 550. (For 10 days - Rs. 5,500)
Cultural program cost at Nubra valley, Kashmiri dress photography in Srinagar, Shikara ride in Srinagar, Bacterian camel ride at Hunder Sand Dunes and other miscellaneous costs around Rs. 2,000
We had hired a Xylo for the entire trip which we shared with another couple. We had booked the Xylo before we started our trip. (Taxi rates are very high in Ladakh).
The total Xylo fare for 10 days was Rs. 42,000 (Leh, Pangong Tso, Tso Moriri, Nubra Valley, Kargil, Sonamarg, and Srinagar) which was shared between 2 couples. Fare per couple was Rs. 21,000.
For Xylo - Contact - Mr. Lobsang Tsering. He is a very genuine, friendly and knowlegable person who knows the roads of Ladakh in and out. Phone No. - 94192 69824, 97974 95764
We were lucky to get a good deal on flight tickets (Mumbai to Delhi, Delhi to Leh and return from Srinagar to Mumbai) for only Rs. 15K for two people. It is advisable to set price alerts for cheap flight bookings.
So the total cost was less than Rs. 35,000 for two people (excluding flights).
Itinerary:
Day 1 (11-Sep-15) - Flight to Leh is a very unique and special experience because one can see the rows of majestic Himalayan ranges with snow crowned peaks and valleys in between them. It is an amazing visual treat to see the whole canvas from the sky! We arrived at the Leh airport around 9:30 in the morning and were welcomed by the ever smiling Mr. Lobsang Tsering who was our driver and also the guide for entire trip. :)

First day was the rest day so that our body can acclimatize to the high altitude. Only went out for lunch at Chopsticks and dinner at Bon Appetit.
Night stay at Seven Seas Guest House at Leh.
Day 2 (12-Sep-15) - We did sightseeing in and around Leh and visited the following places:
1)Shanti Stupa
2)Leh Market
3)Sankar Gompa
4)Spituk Monastery
5)Hall of Fame and Adventure Park near Hall of Fame
6)Stok Monastery
7)Leh Palace
8)Namgyal Tsemo Castle
Entire sightseeing was done in 6-7 hours and we were free to do local city tour and shopping in the evening.
Night stay at Seven Seas Guest House at Leh.
Day 3 (13-Sep-15) - The day began with an unexpected change in the initial plan! Change in plans are common here due to landslides, unseasonal rains etc. Our initial plan was to go to Nubra Valley, however, due to a Cycle Marathon, the road towards Nubra was closed so Lobsang ji suggested that we can go to Pangong Tso instead of Nubra from Leh.
Had we booked the whole trip from some travel agency, such reshuffling would have required lots of coordination with the trip agency or even worse some additional charges too. Also, the advantage of booking homestays/guest houses/hotels/camps on the spot gives an opportunity to see other available options and get good rates too.
On the way to Pangong Tso, we visited the following places:
1)Druk White Lotus School - It is also popularly known as Ranchos School. The place became popular due to its association with the movie '3 Idiots'. It is to be noted that the school is closed for visitors on Sundays and remains open on weekdays till 6 pm. It is advisable to keep some time in hand while visiting it. One can also buy some memorabilia here, the proceeds of which goes towards the education of poor children.
2)Thiksey Monastery (Presiding over a small hill, this monastery is really picturesque)
3)Stakna Monastery
4)Chang La Top (3rd highest motorable mountain pass in the world - 17,590 feet above sea level)
We had our lunch at a local Tibetan home in Tangste village. We were lucky to spot few Himalayan Marmots on the way to Pangong. Generally, they are considered to be very shy creatures and remain underground for half of the year.
We reached Pangong in the evening around 4 pm. It is the most beautiful lake I have seen in my life till now and is etched in our memories till now. The lake with mountains on all sides and mild breeze blowing over it sending gentle waves on the banks is a wow experience. We immersed ourselves in the beautiful sunset and evening photography.
Pangong Lake too, just like Ranchos School, became very popular after the movie '3 Idiots'. For those readers who have an inclination for facts, Pangong is a high altitude salt water lake, is 5 kms wide at its broadest point, 134 kms long with a size of 699 sq kms (Greater than the size of Mumbai!) and extends from Ladakh to China. Two thirds of the length of this lake lies in Tibet. The lake is so huge that it is also marked in maps. It is a magical lake which changes colors often (Deep blue to light blue to green to grey to purple to brown!). During winters, the lake surface freezes completely despite being salt water. The lake acts as a breeding ground for a large variety of migratory birds like Brahmani Ducks, Rare Black necked Cranes and Seagulls. We were lucky to spot few Seagulls.
Night stay at Tibetan Home Stay in Spangmik Village on the banks of Pangong Tso.
Day 4 (14-Sep-15) - We watched the sunrise over the Pangong Lake next morning around 5-5.30 am and it was a marvelous sight! The beauty of the sunrays rising over the mountains from the opposite bank of the lake and falling on the queue of snow peaked mountains one after the other is still etched in our memories. The rays cut across a gleaming shine on the edge of mountain tops and gradually light the shadows on the mountains in a series! One has to experience it to believe it! The water at the shores of the lake had turned into ice in the morning. The sunrise at Pangong Lake is a photographers delight and is not to be missed at any cost!
We left for Tso Moriri after having breakfast at our homestay in Pangong Tso. We had our lunch at Upshi Restaurant on the way to Tso Moriri. We visited many popular excursions on the way namely the following:
1)Chumathang Hot Springs (Known to have therapeutic benefits)
2)Rupsha Valley
3)Tso Moriri Lake
4)Taglang La Pass (17,480 feet above sea level)
We spotted nomadic herds of sheep, goats, yaks, wild asses, cows, migratory birds and beautiful flora-fauna on the way to Tso Moriri. Tso Moriri Lake is another gem in Ladakh picturesquely located in the secluded breathtakingly beautiful Rupsha Valley. It is a calm, serene and sacred high altitude lake in India. During winters Tso Moriri Lake remains mostly frozen with no options to stay around the lake. September and early October is the best time to visit Tso Moriri to witness the full glory of beautiful shades of blue color. We loved gazing stars in the star studded night sky. Tso Moriri was the coldest place in the entire trip.
Night stay at Dolphin Homestay at Tso Moriri.
Day 5 (15-Sep-15) - Post breakfast and morning photography at Tso Moriri lake, we left for Leh and had our lunch at Skitchan Restaurant. We visited the following on the way:
1)Tso Kar Lake also known as the White Lake. The reason why it is called the 'White Lake' ('Kar' - White, 'Tso' - Lake) is obvious when one visits the lake and sees the white salt deposits all over the lake shores.
2)Hemis Monastery (A song from the movie Jab We Met was shot in parts here)
We had our dinner at Gesmos Bakery in Leh. It is highly recommended. The yak cheese pizza is a must try there.
Night stay at Seven Seas Guest House at Leh.
Day 6 (16-Sep-15) - We left Leh around 6 am for the Nubra Valley and visited the following places on the way:
1)Khardungla Pass (It is claimed to be the highest motorable mountain pass in the world, 18,380 feet above sea level). It is advisable not to stay at the pass for more than 15-20 mins due to the high altitude. We had momos, maggi, and tea at the café near the Pass maintained by the Indian Army.
2)Diskit Monastery (Oldest and Largest Buddhist monastery in the Nubra Valley of Ladakh)
3)South Pullu (Army Check Post)
4)Hunder Village which sits like an oasis in the middle of cold desert in Nubra Valley
In the evening, we reached Nubra and later attended a Cultural Program by the Ladakhi women at the Nubra Valley near our Happy Day Guest House. After having a delicious home cooked meal by our hosts in their cute little kitchen area, we enjoyed our favorite hobby of the trip which was star gazing at night. :)

Night stay at Happy Day Guest House at Nubra Valley.
Day 7 (17-Sep-15) - We drove back to Leh after doing the following activities:
1)Bacterian Camel Ride at Hunder Sand Dunes (Double Hump Camel found only in Hunder Sand Dunes in India, imported from Mongolia). The rides start from 8 am and goes on till 6 pm. Its better to go in the morning to avoid the rush. Charges are Rs. 200/- per person for a 15 mins ride.
2)Visited the Samstemling Gompa in the Sumur village. Roamed around in the apples, apricots and red berries orchards inside the Gompa.
3)Visited Panamik for hot water springs. We cooked cuppa Maggie from the fresh hot water spring water and took bath at the hot water spring pool which is known to have therapeutic benefits.
We reached Leh at night and had our dinner at the Himalayan Kitchen restaurant.
Night stay at Seven Seas Guest House at Leh.
Day 8 (18-Sep-15) - We left for Kargil in the morning and visited the following places on the way:
1)Shey Monastery
2)Sangam at Nimu (Confluence of Zanskar & Indus River). Zanskar River is known for its famous Chadar Trek
3)Patthar Sahib Gurudwara constructed in memory of Guru Nanak Dev ji (Managed by the Indian Army)
4)Magnetic Hill which is a phenomena that defies gravity
5)Sham Valley (It consists of Basgo Monastery - Some shots of movie Dil Se was shot here, Alchi Monastery which is one of the oldest monasteries of Leh and have monuments and scriptures dated as old as 10th century and Likir Monastery which houses a 25 feet high gold covered Buddha Statue).
6)Moonland or the Moon on Earth. The soft craters, orangish yellow land simply add charm to the surreal astounding beauty of Lamayuru village.
7)Lamayuru Monastery (Tibetan Buddhist Monastery)
8)Fotu La Top (At an elevation of 13,478 feet above sea level, it is the highest point on the Srinagar-Leh road)
9)Mulbekh Maitrey (Mulbekh is best known for this 8m-high rock-carved Maitreya-Buddha that's over 1000 years old)
10) Kargil War Memorial at Dras (Operation Vijay)
11) Saw Tiger Hill, Tololing, Batra Top/Point 4875. Seeing the war points filled us in awe of the Indian soldiers!
The war stories of Kargil filled our hearts with pride and respect for the brave soldiers who laid their lives for us. It is an indescribable feeling! Experience it to feel it!
We reached Kargil in the evening.

Night Stay at New International Guest House at Kargil.
Day 9 (19-Sep-15) - We left for Srinagar and visited the following places on the way:
1) Namika La Pass (Known for salt like white deposits at an elevation of 12,139 feet above sea level)
2) Zoji La Pass (At an elevation of 11,575 feet above sea level)
3) Sonamarg (Change in the landscape with spectacular Pine trees all around)
We had a delicious lunch at Narrinder Punjabi Hotel in Sonamarg. Reached Srinagar in the early evening. Had a Shikara ride (spotted beautiful ducks) in the Dal Lake and visited the following places:
1) Nehru Park
2) Meena Bazar
3) Floating Vegetable Market
4) Golden Lake
We bought pashmina shawls and kesar from Meena Bazar.
Night stay at New Manhattan House Boat at Srinagar.
Day 10 (20-Sep-15) - We visited the Moghul Gardens in Srinagar and did photography in the local Kashmiri attire. Finally headed for the Srinagar airport. Please note that guests are required to reach the Srinagar airport at least 2 hours prior to the flight departure time. Reached Mumbai.
End of a memorable lifetime trip! :)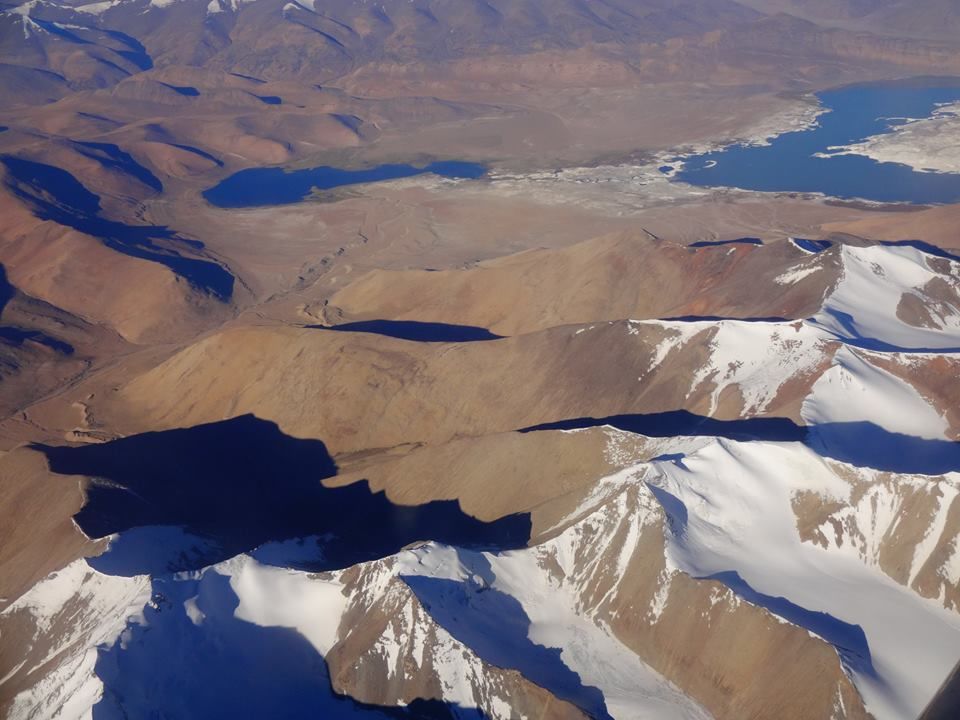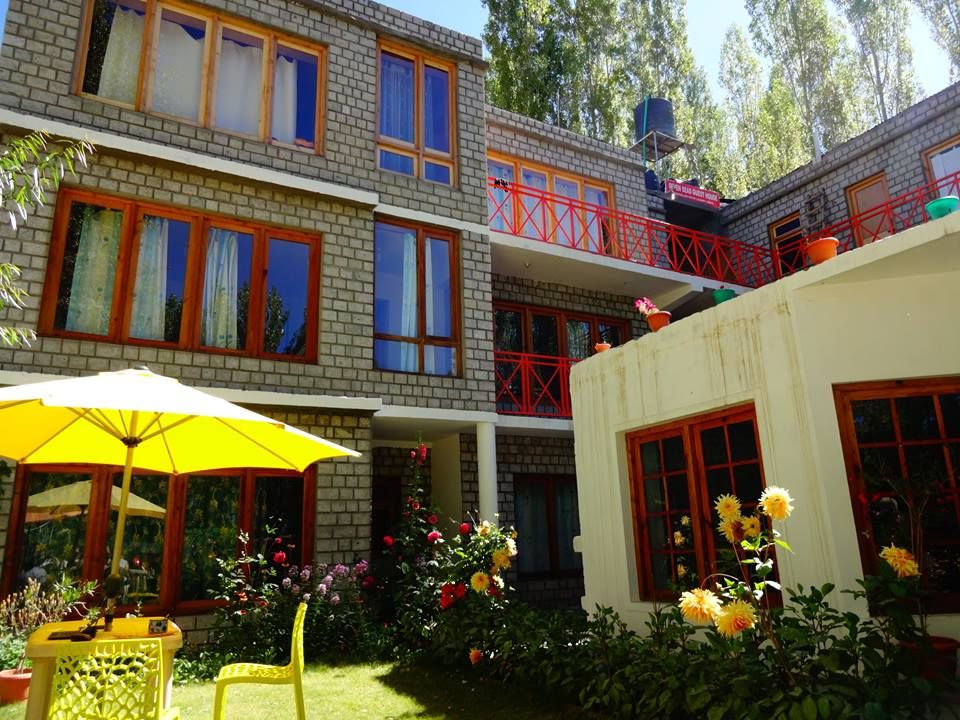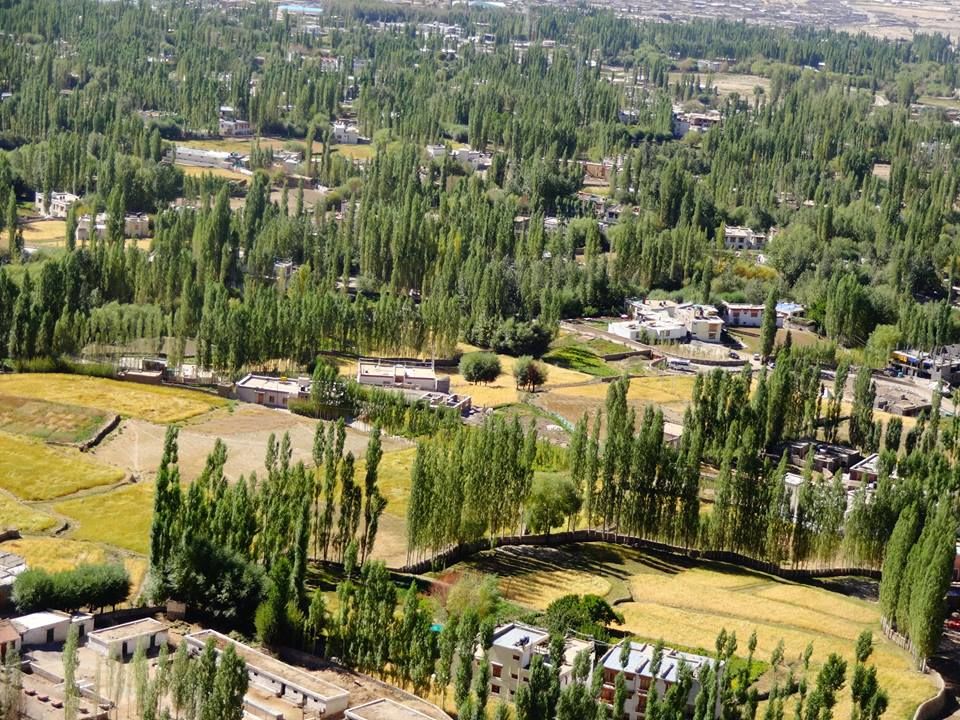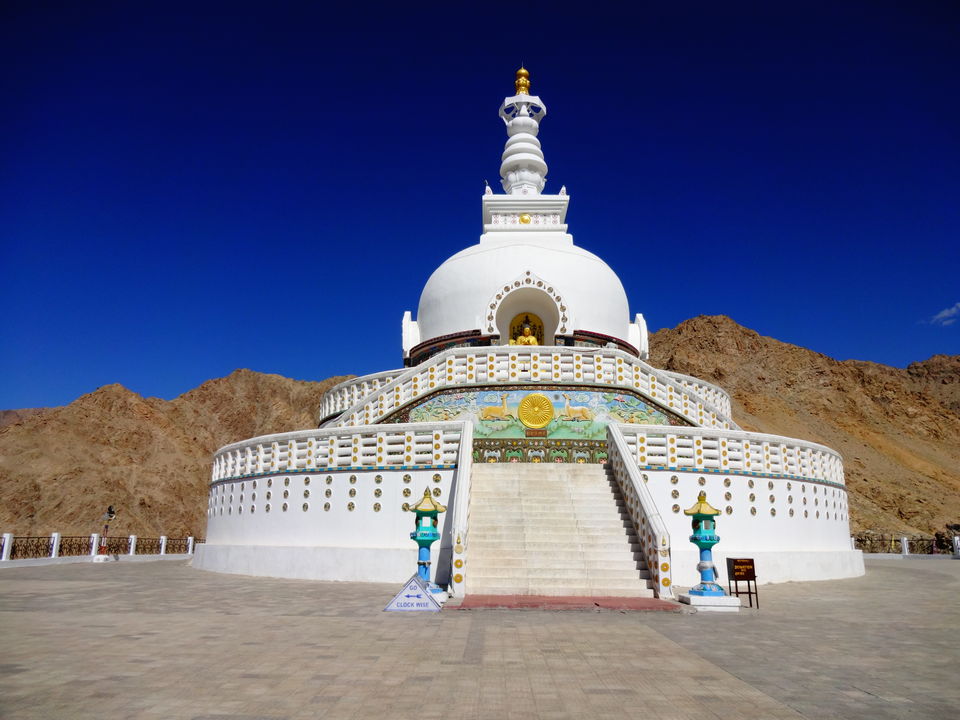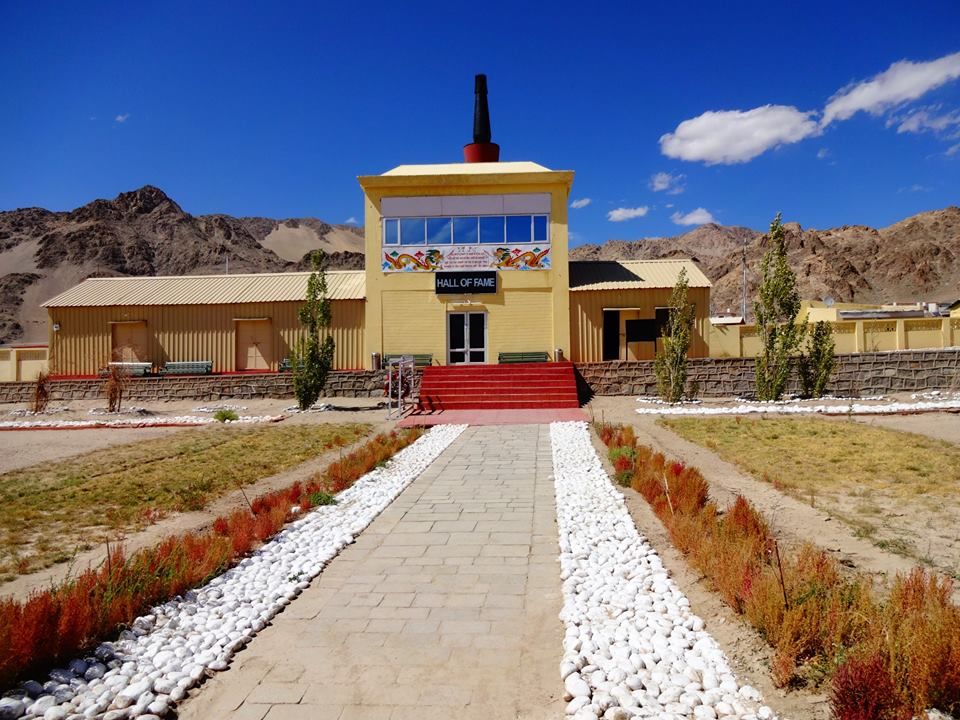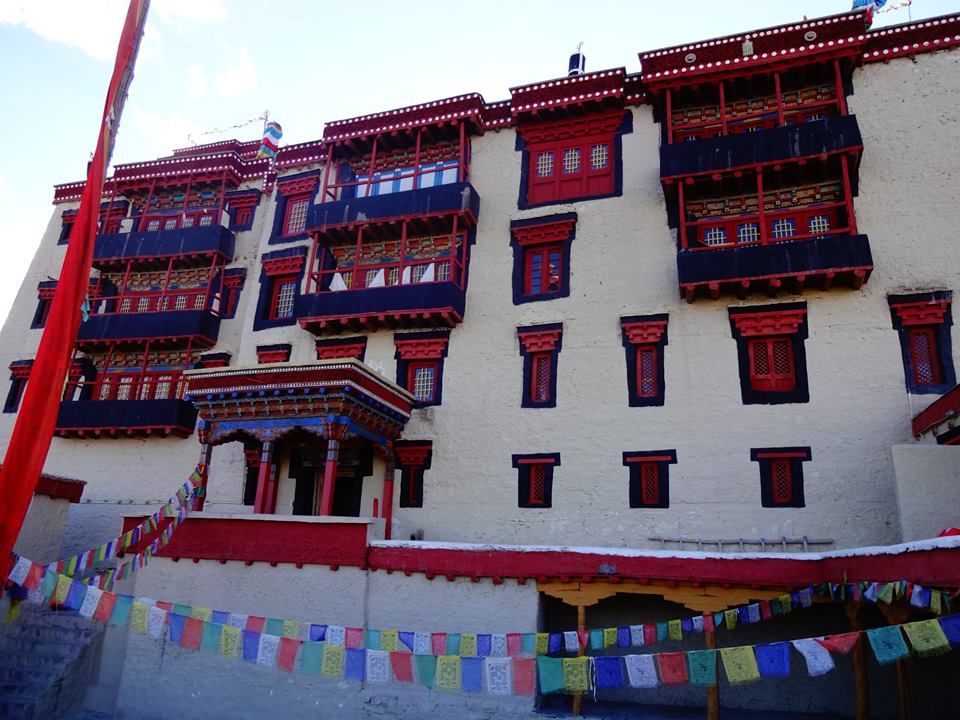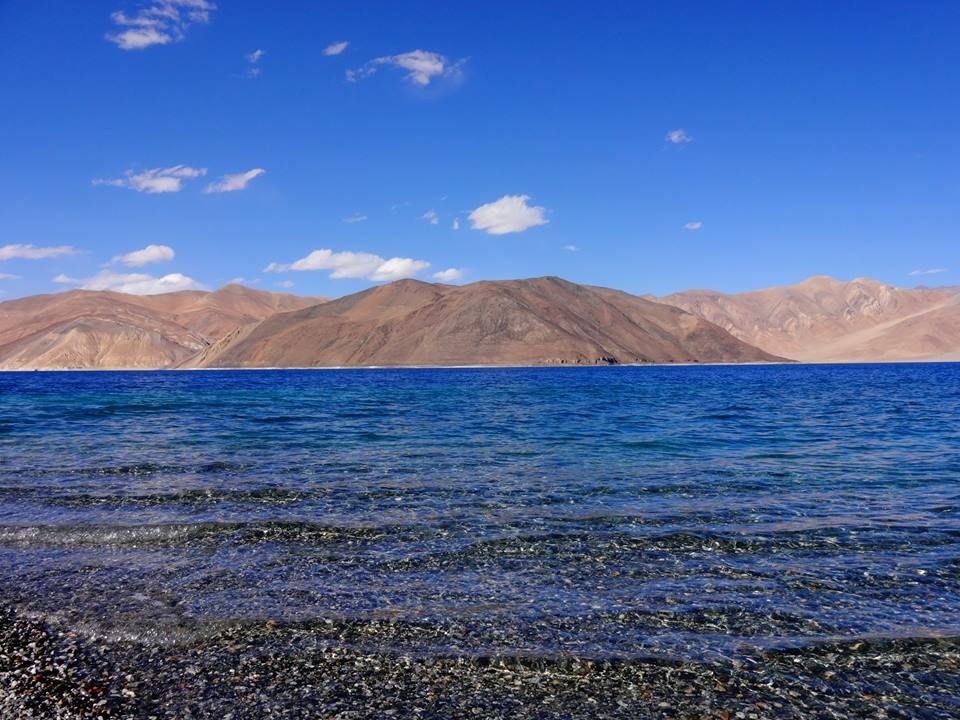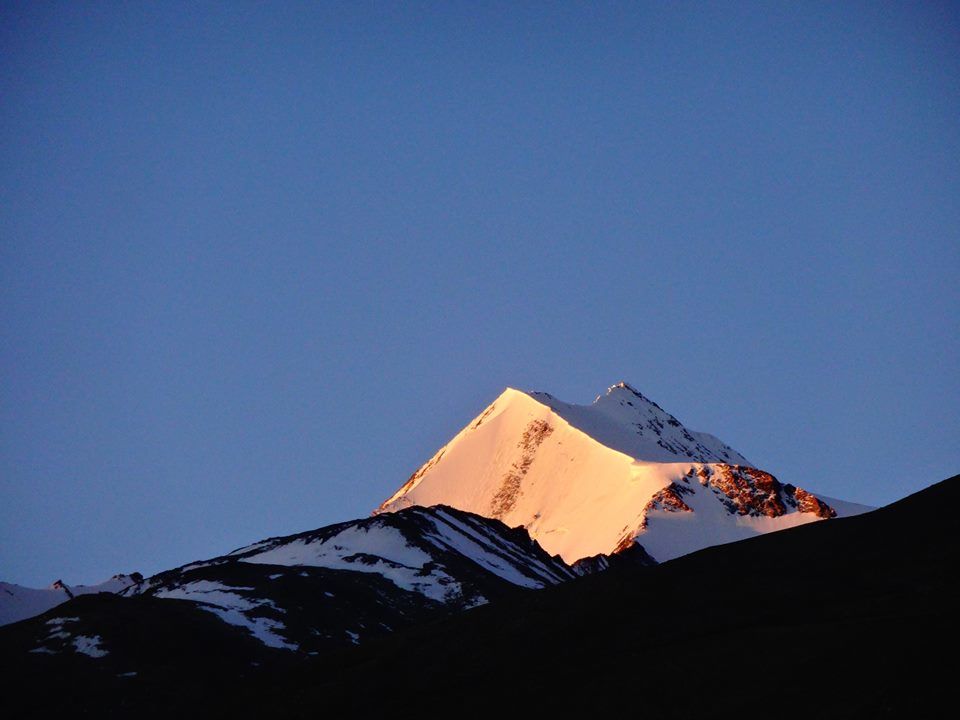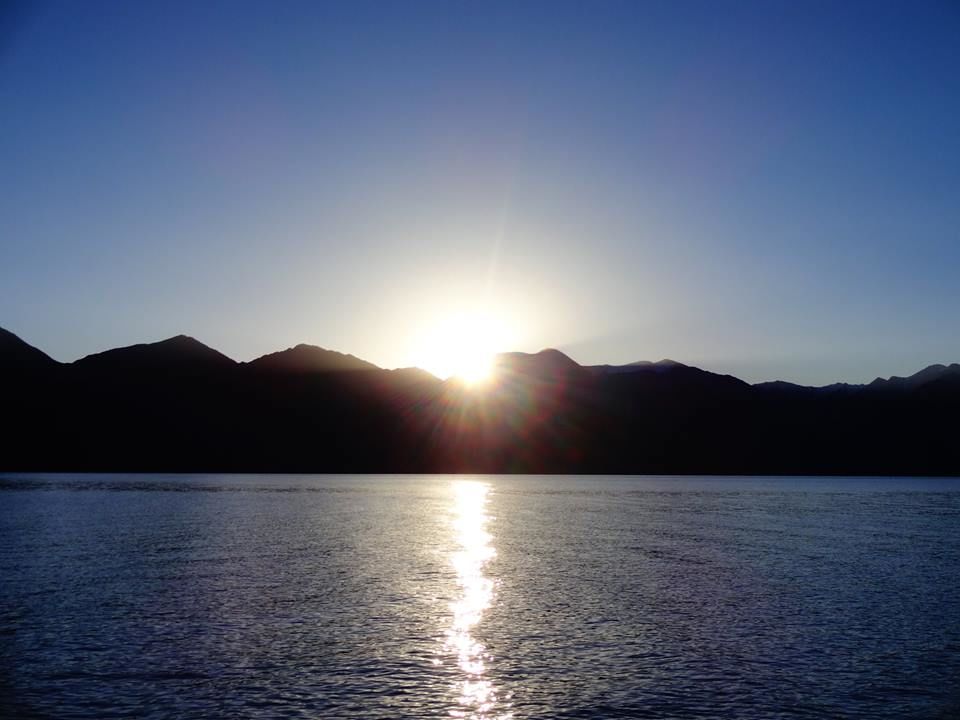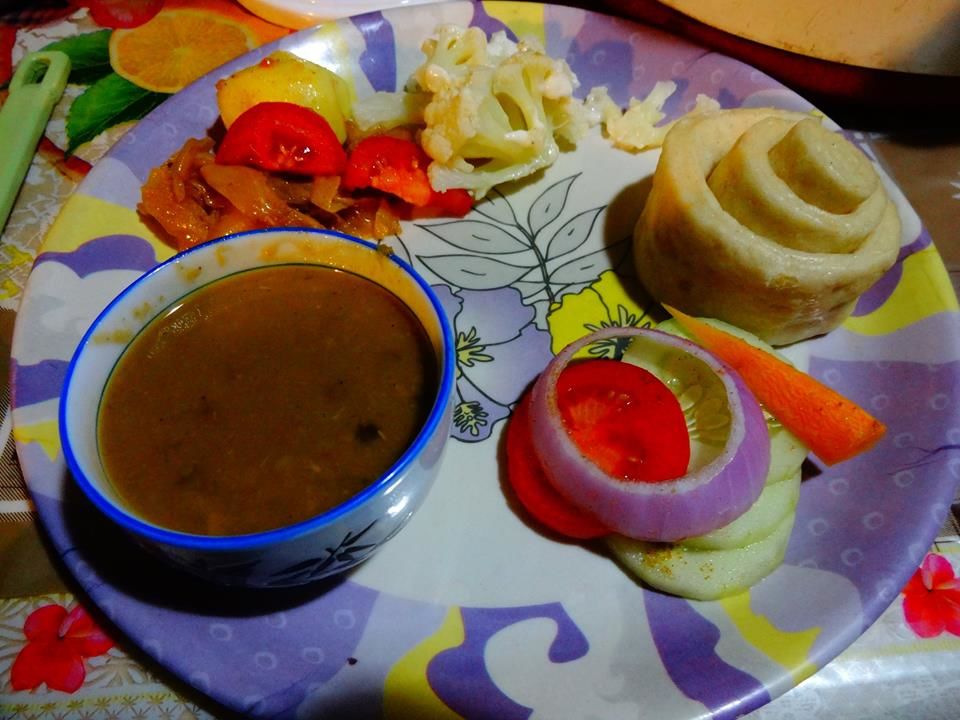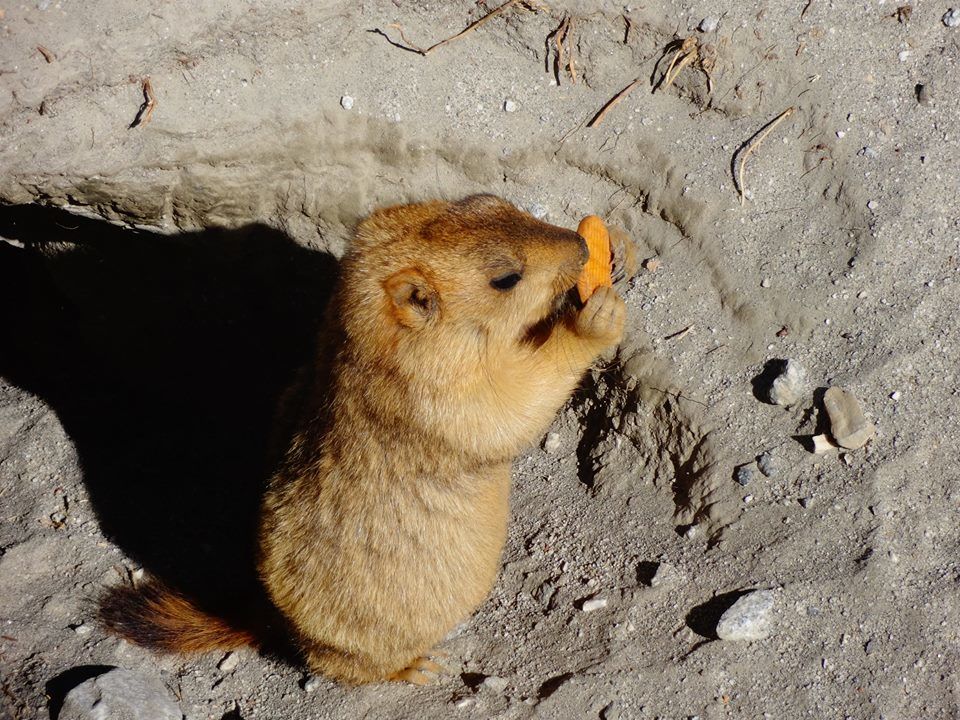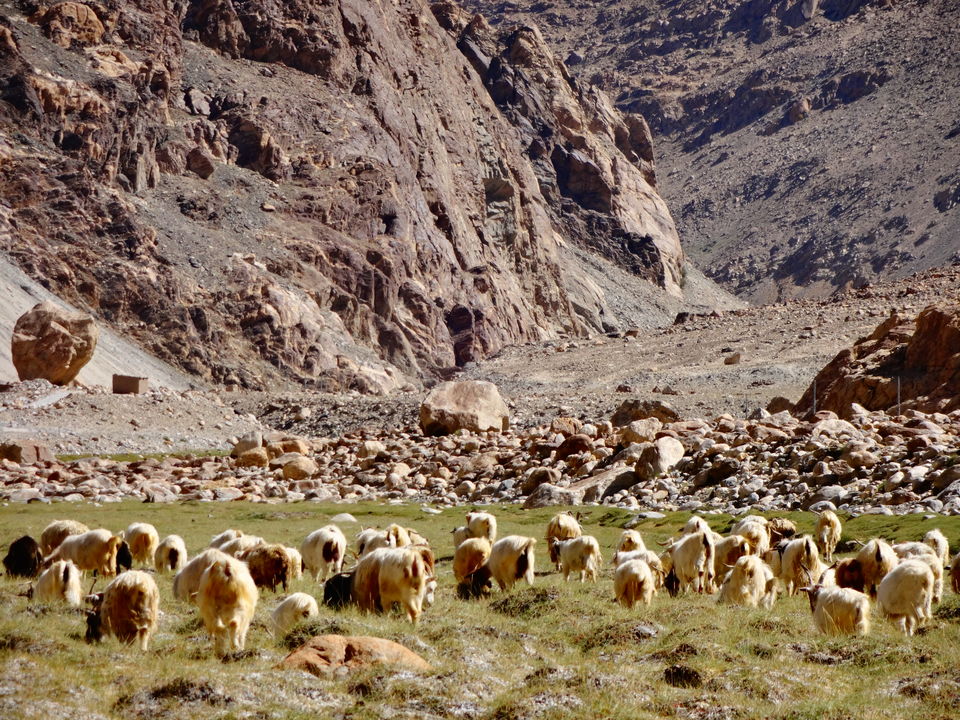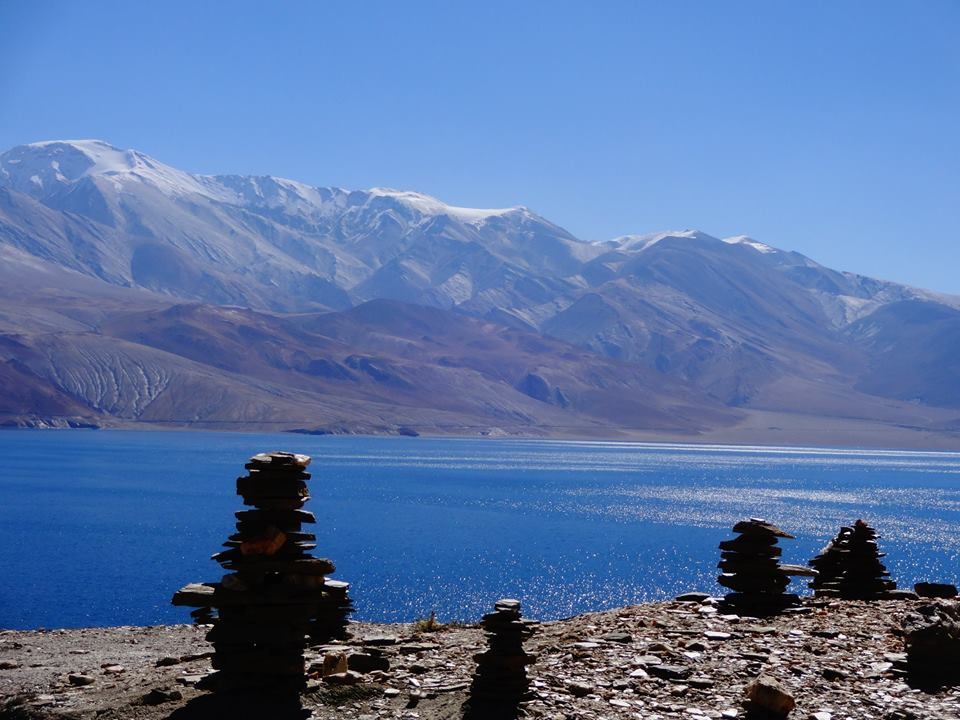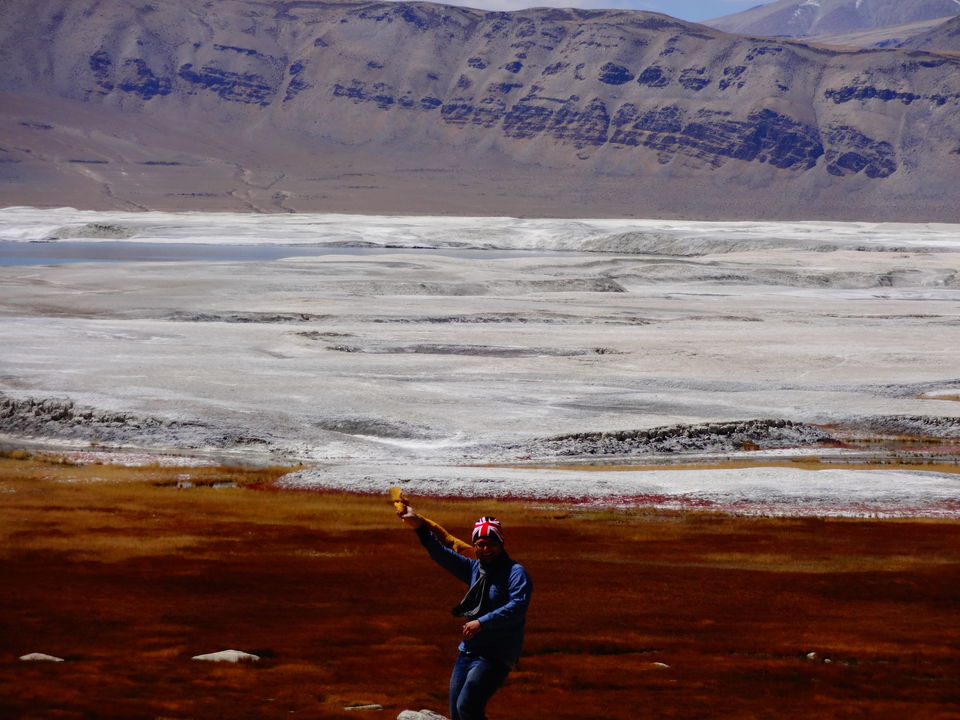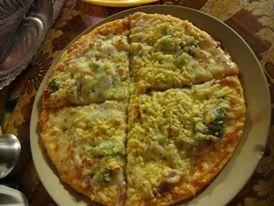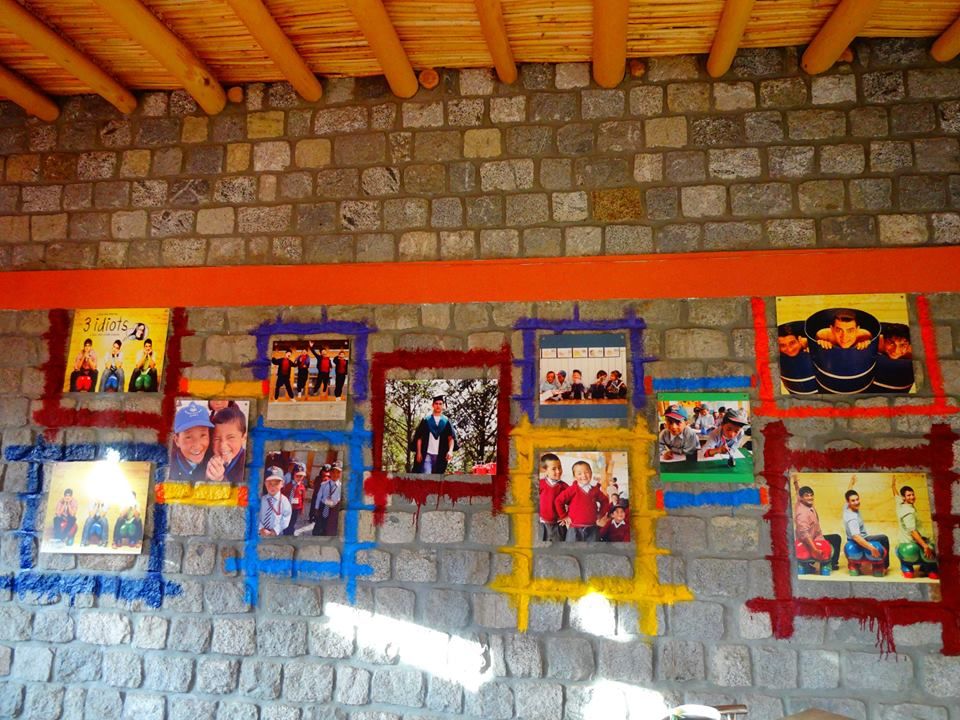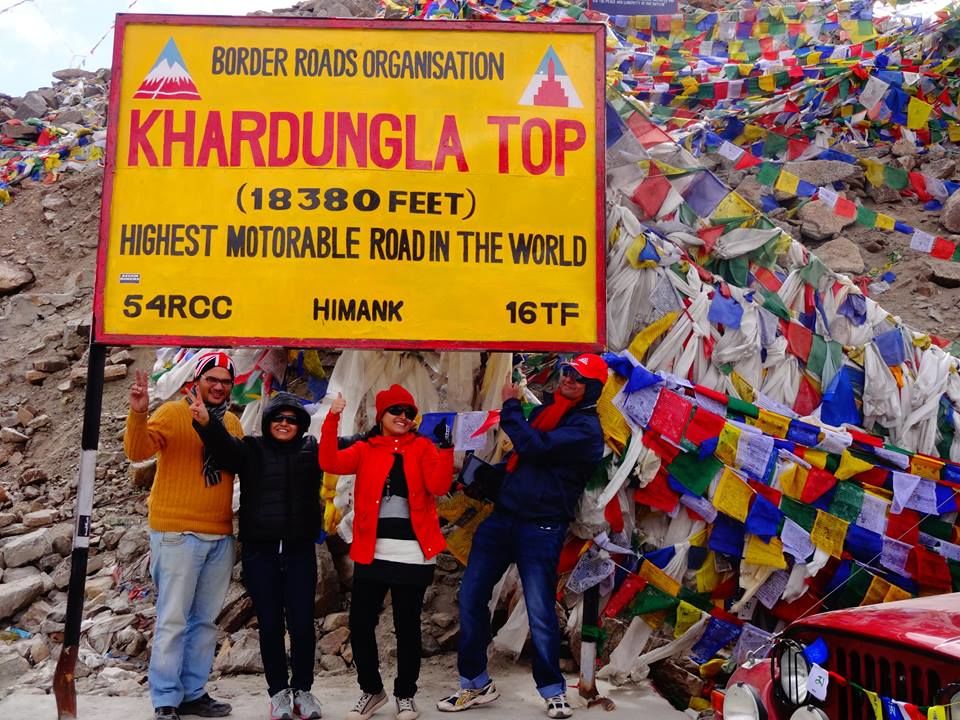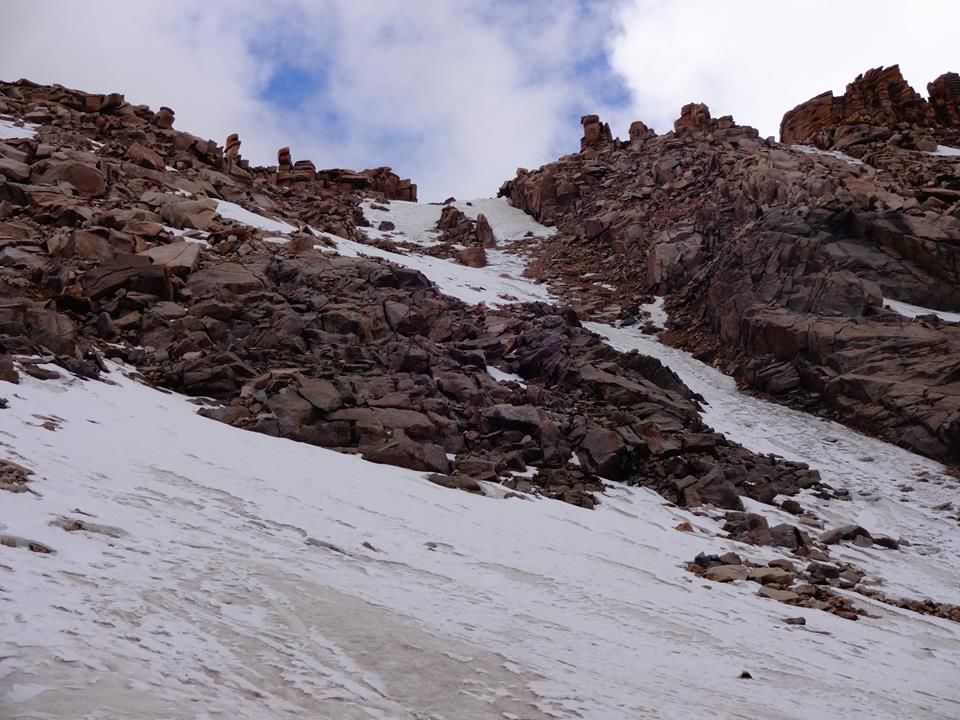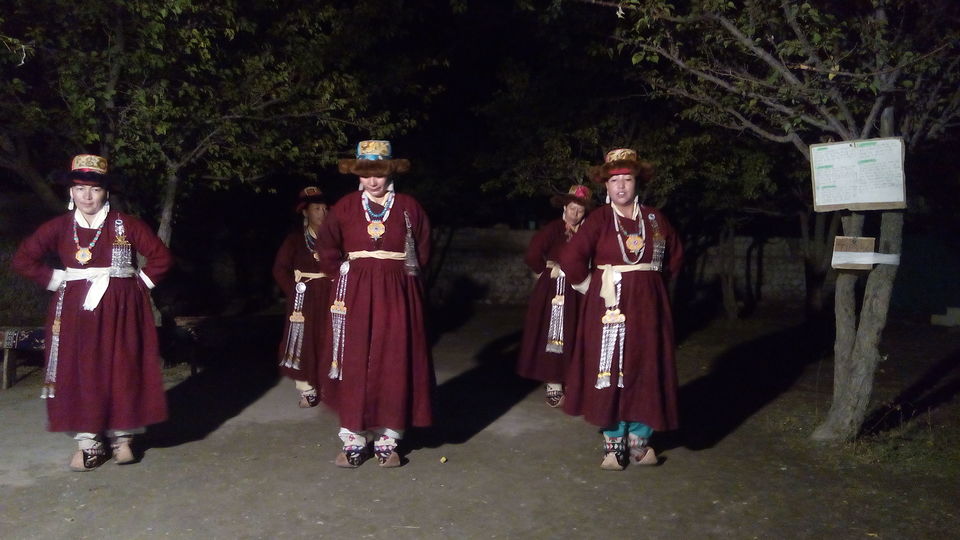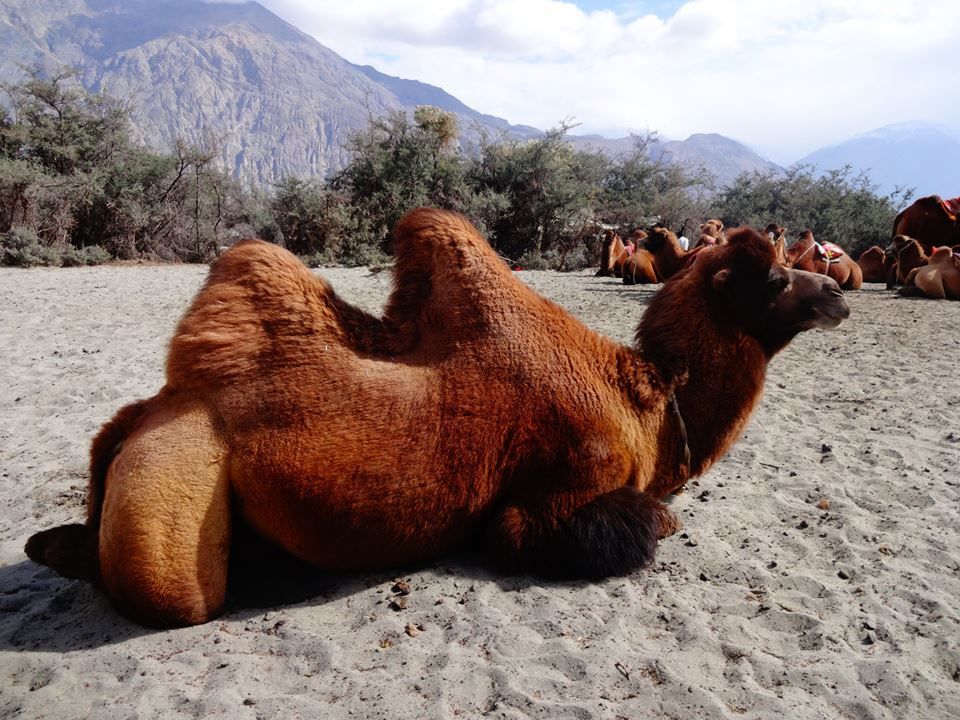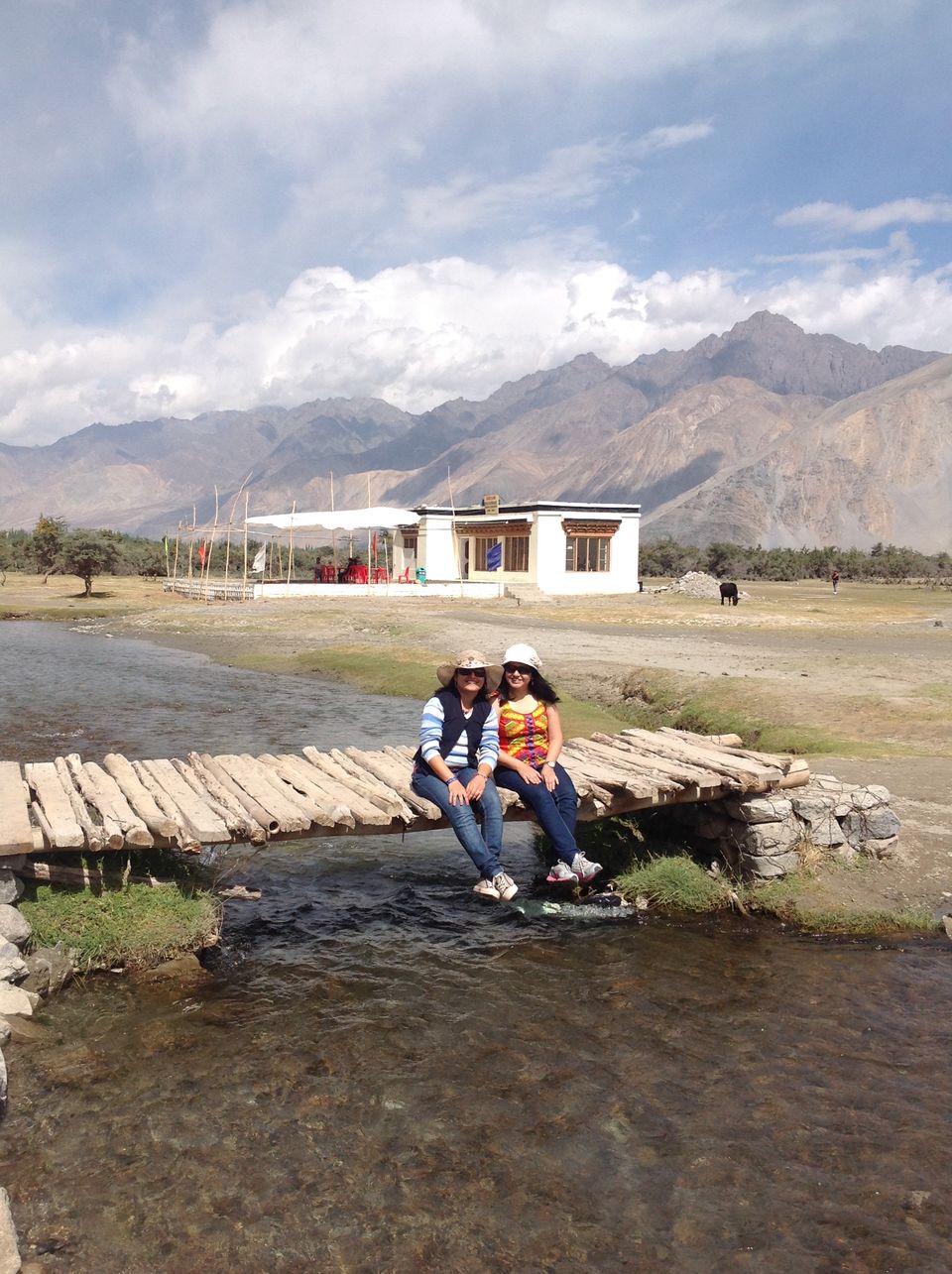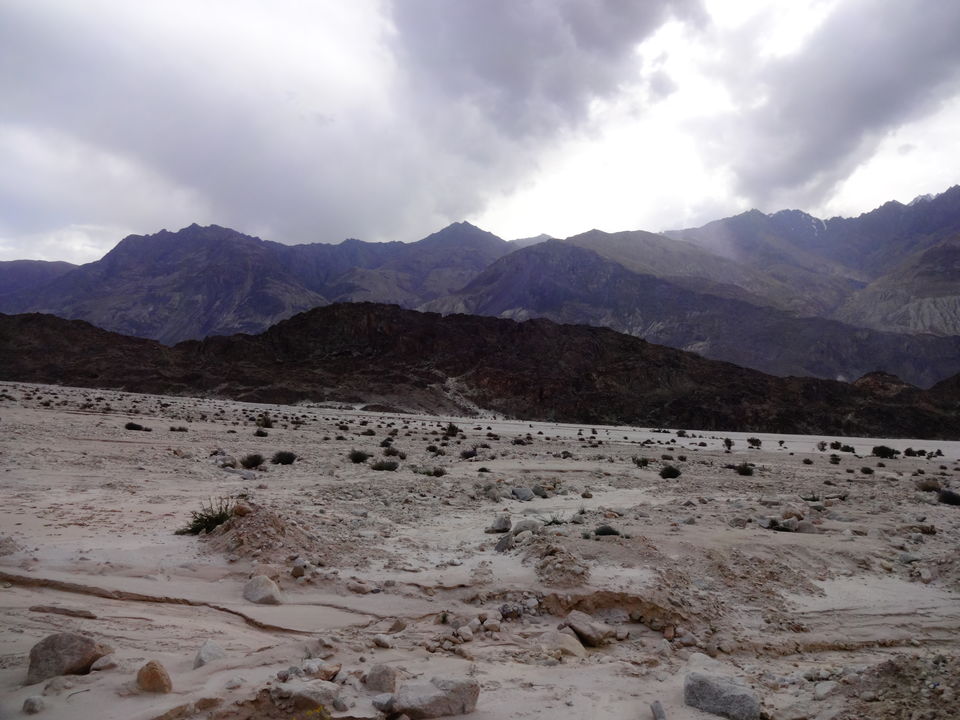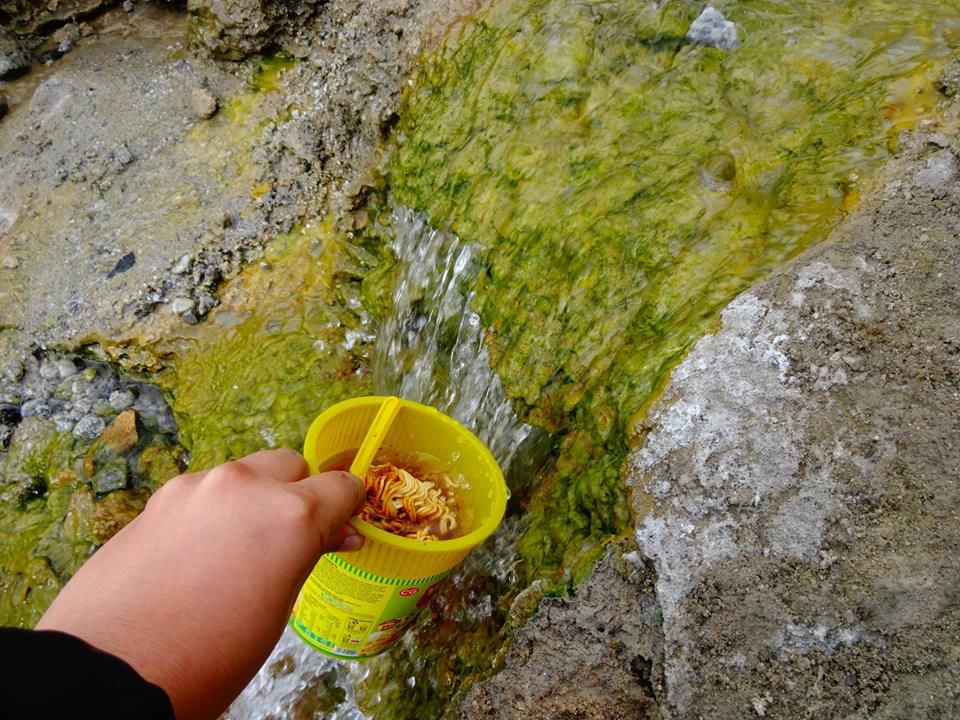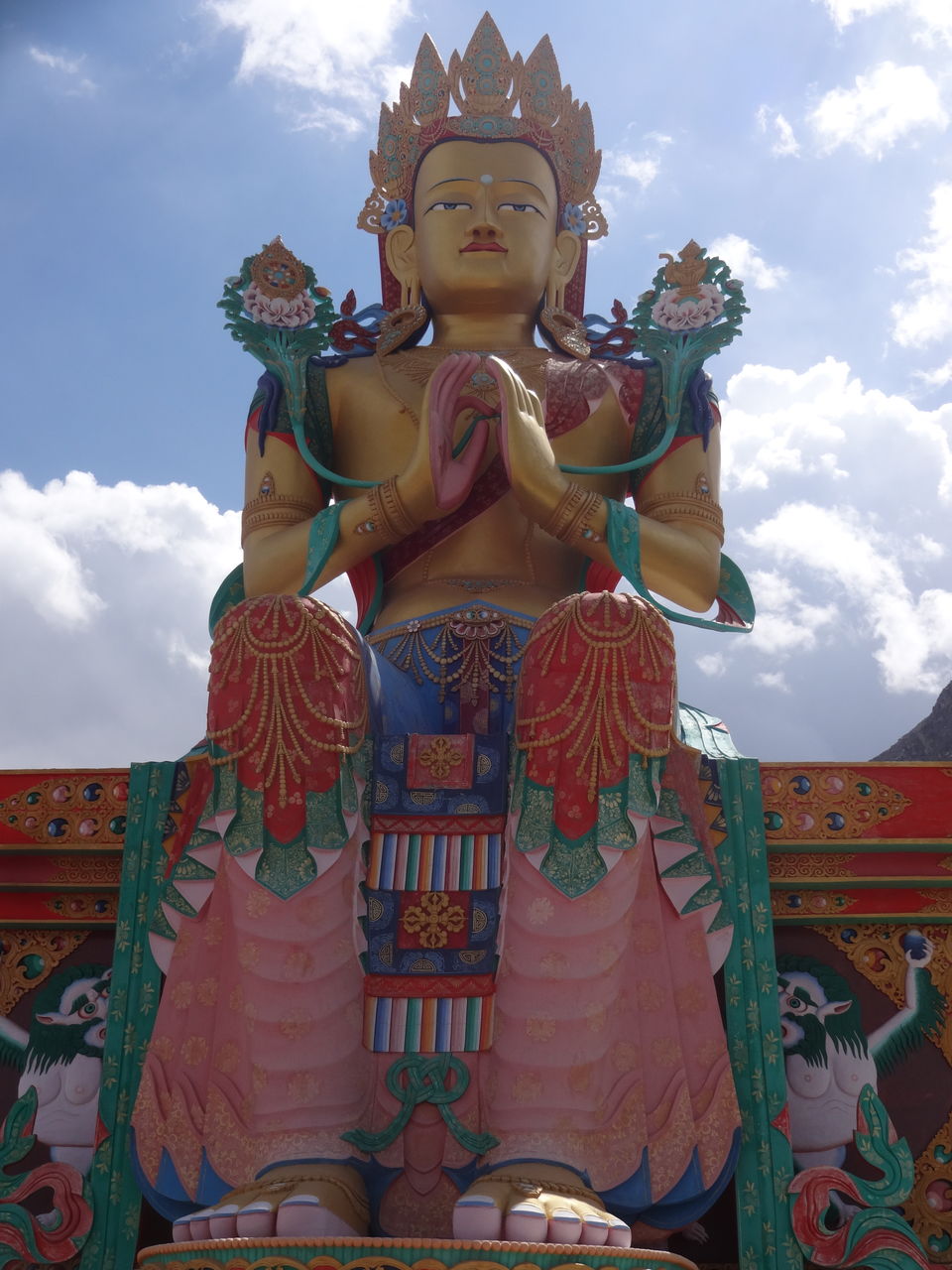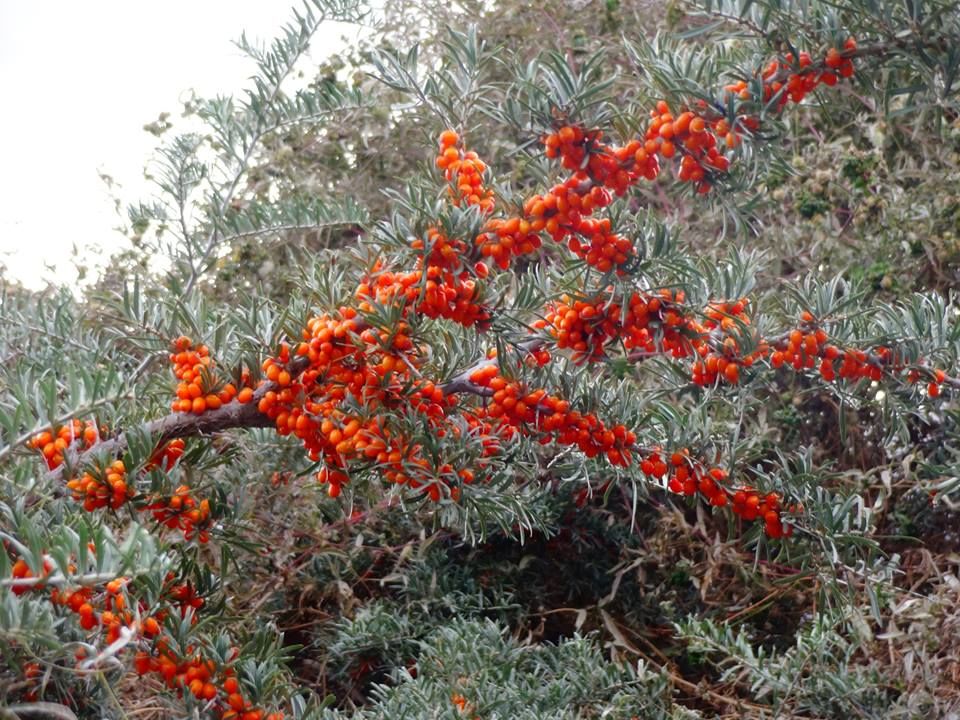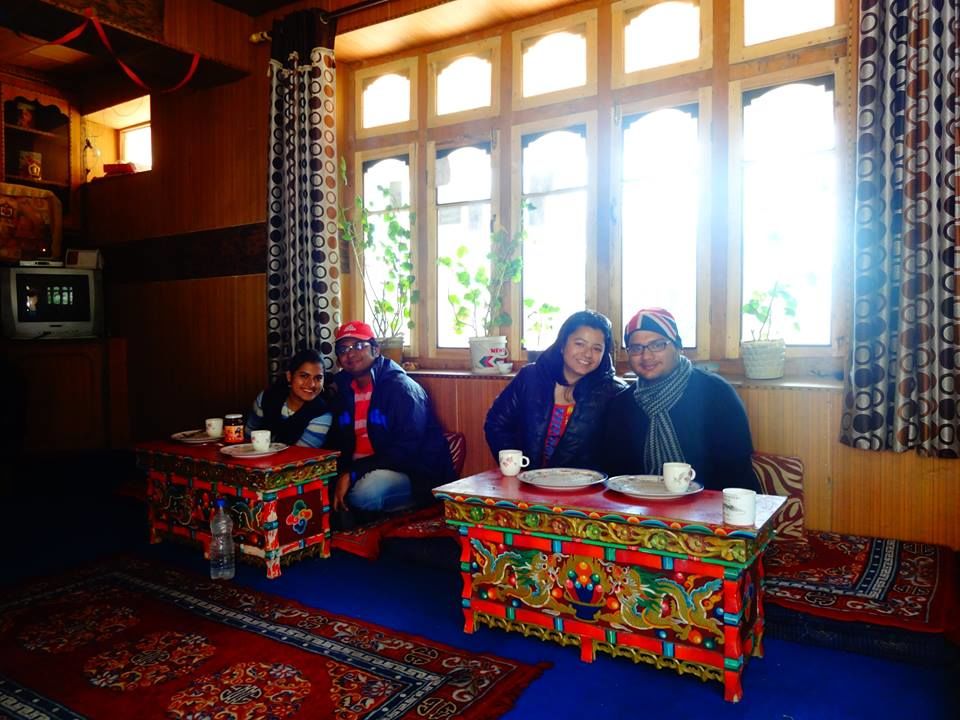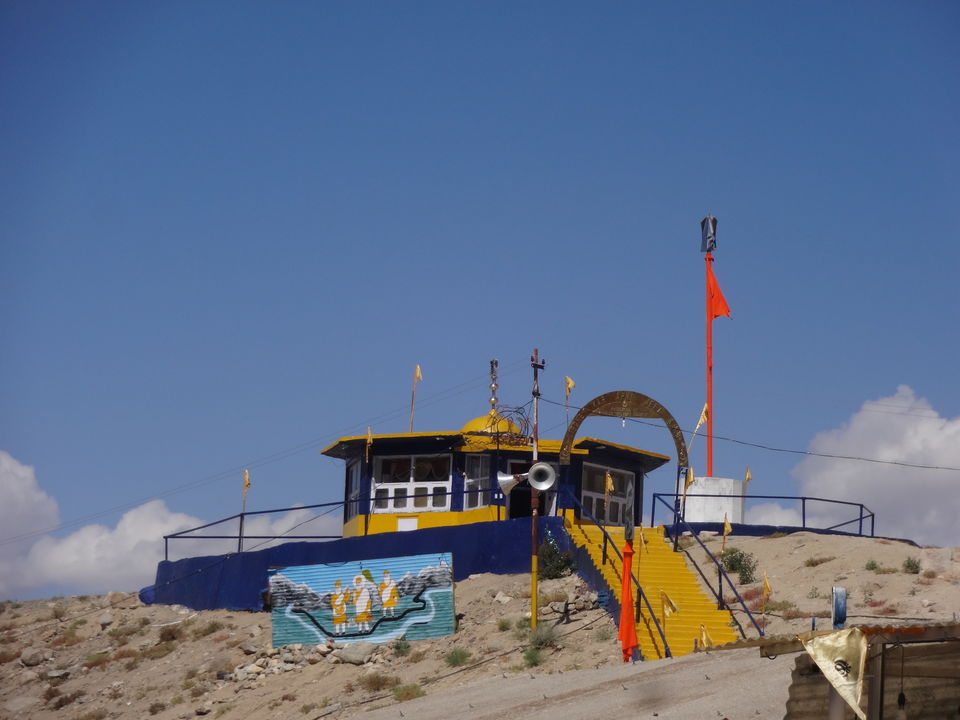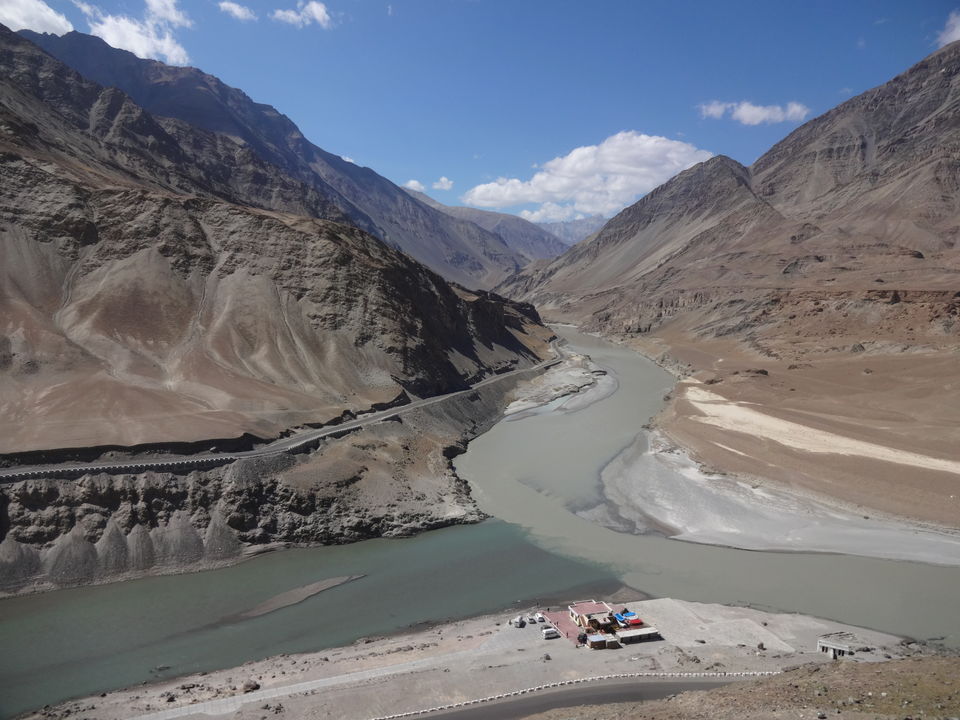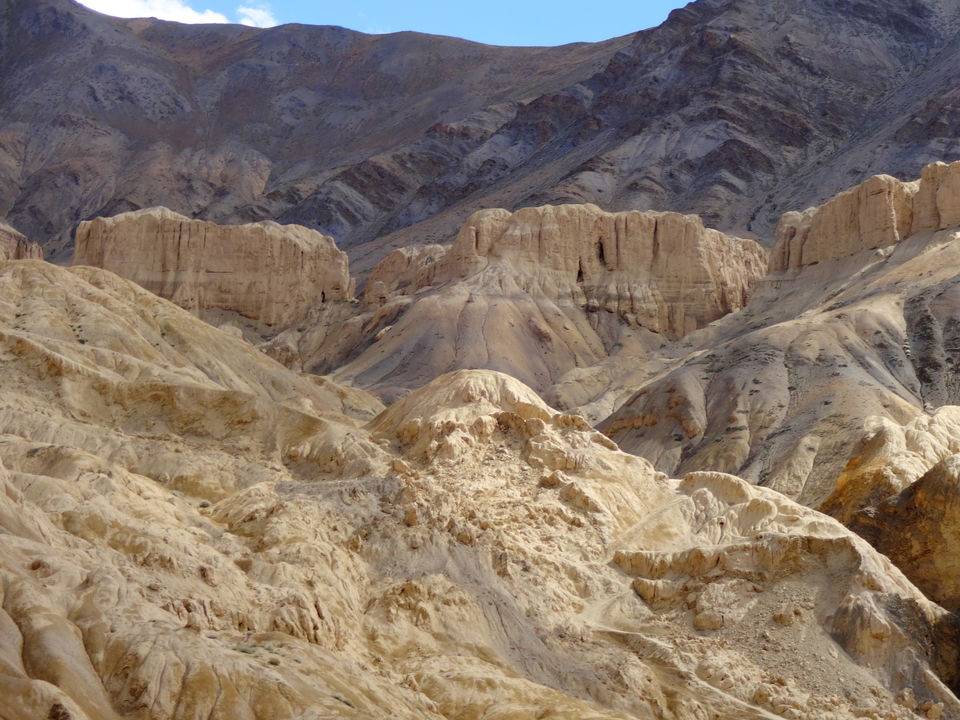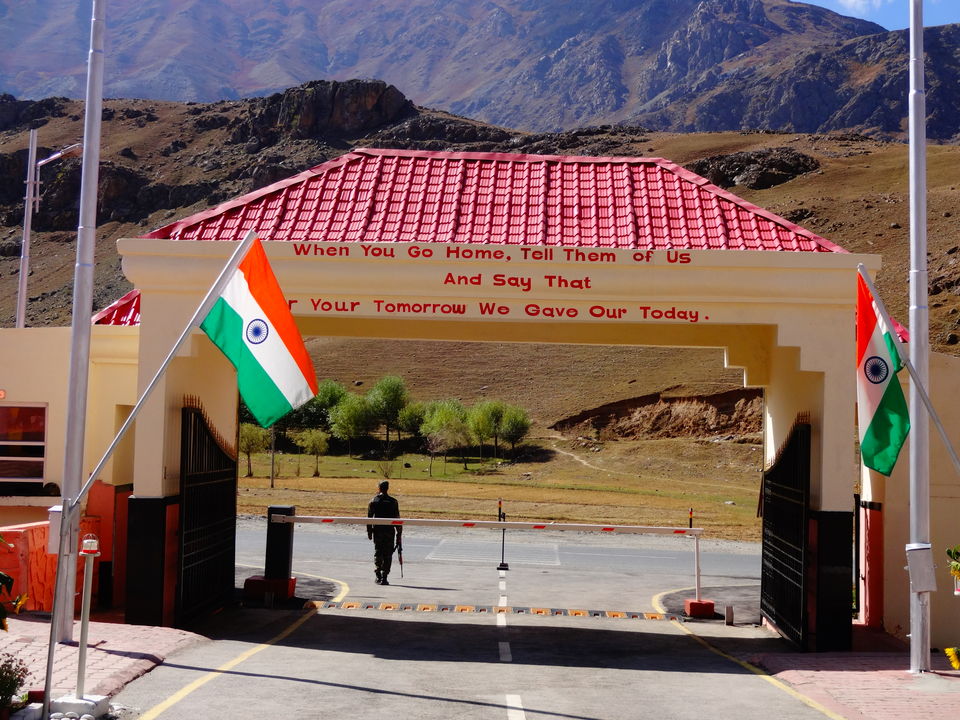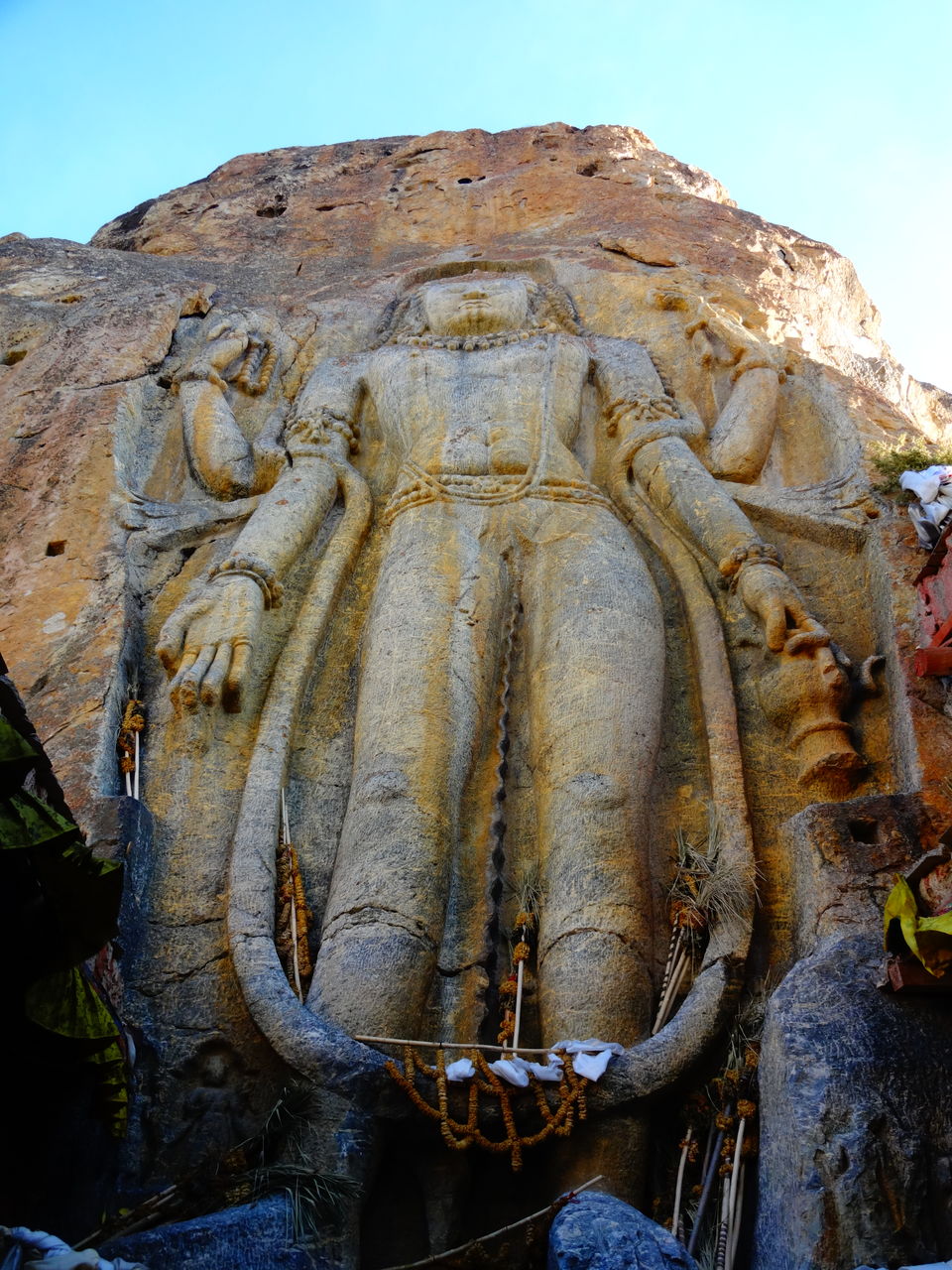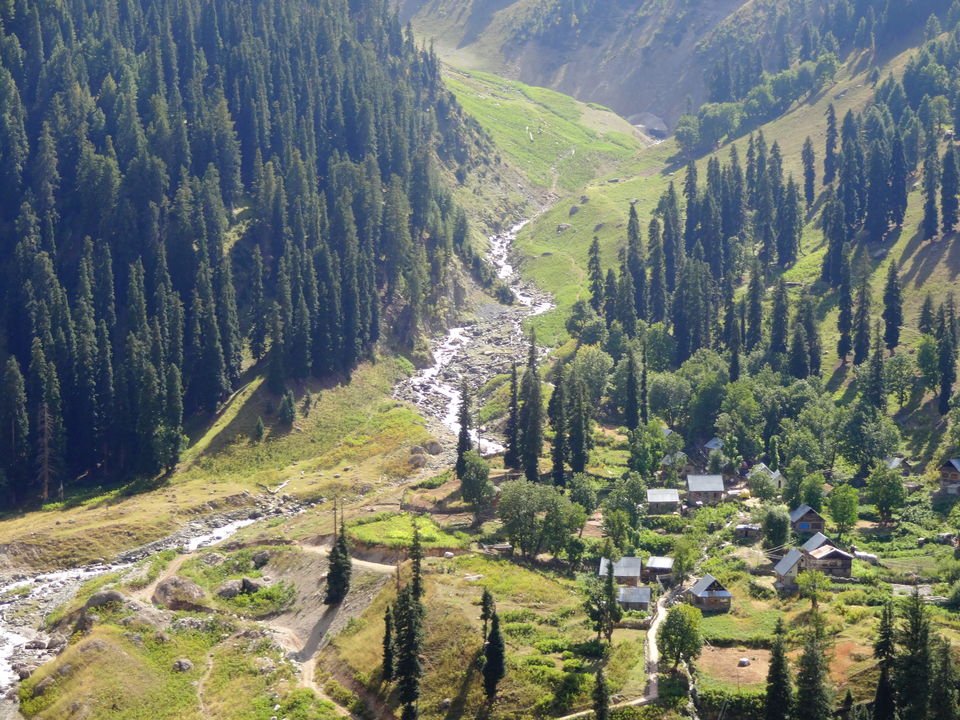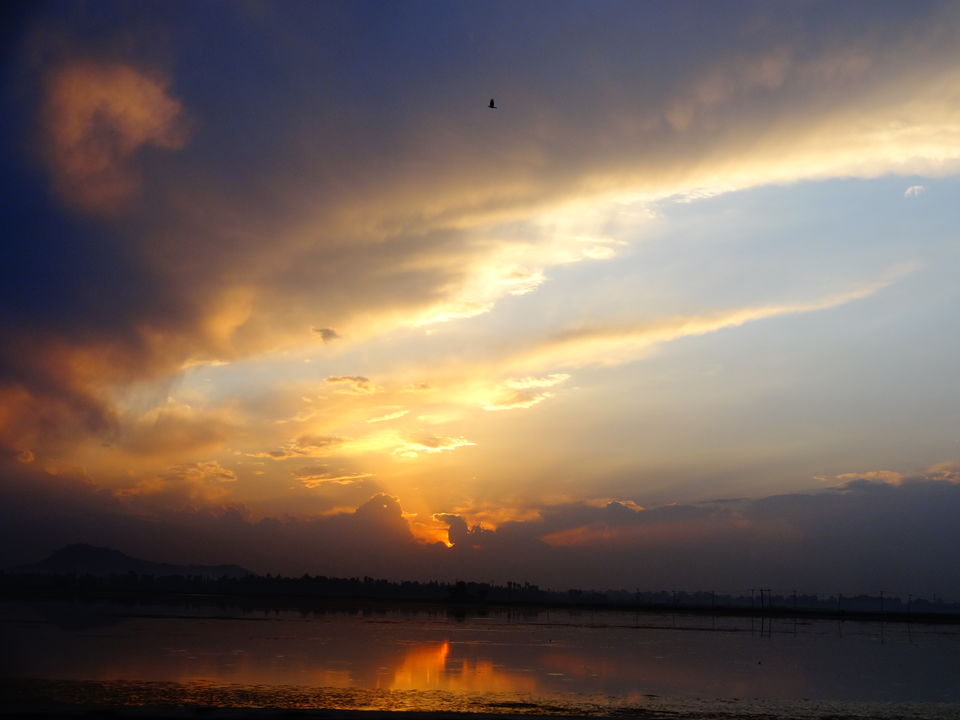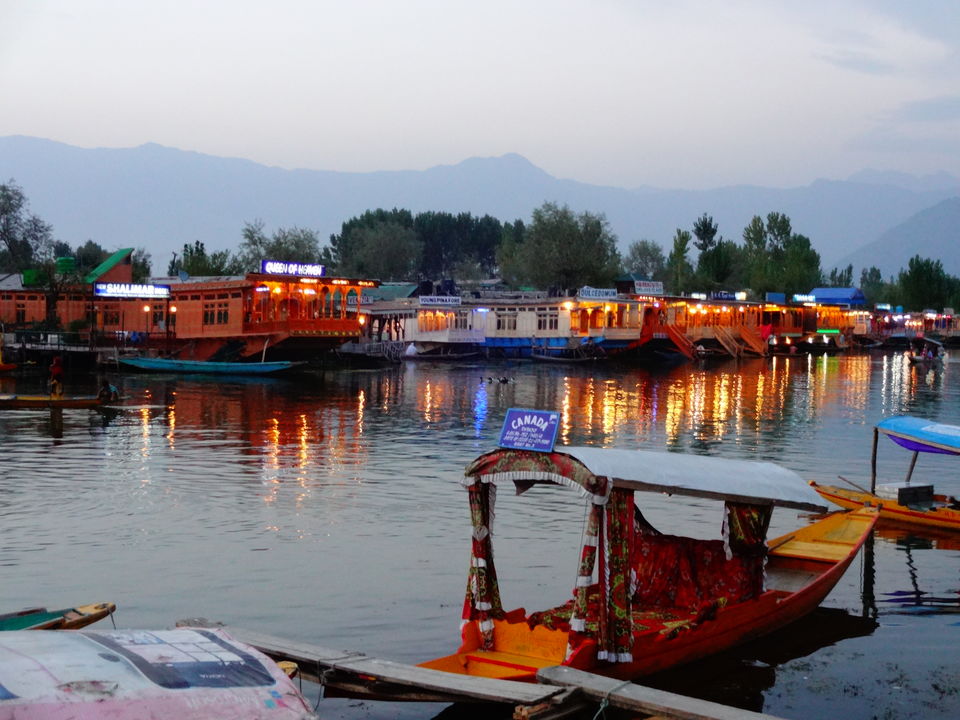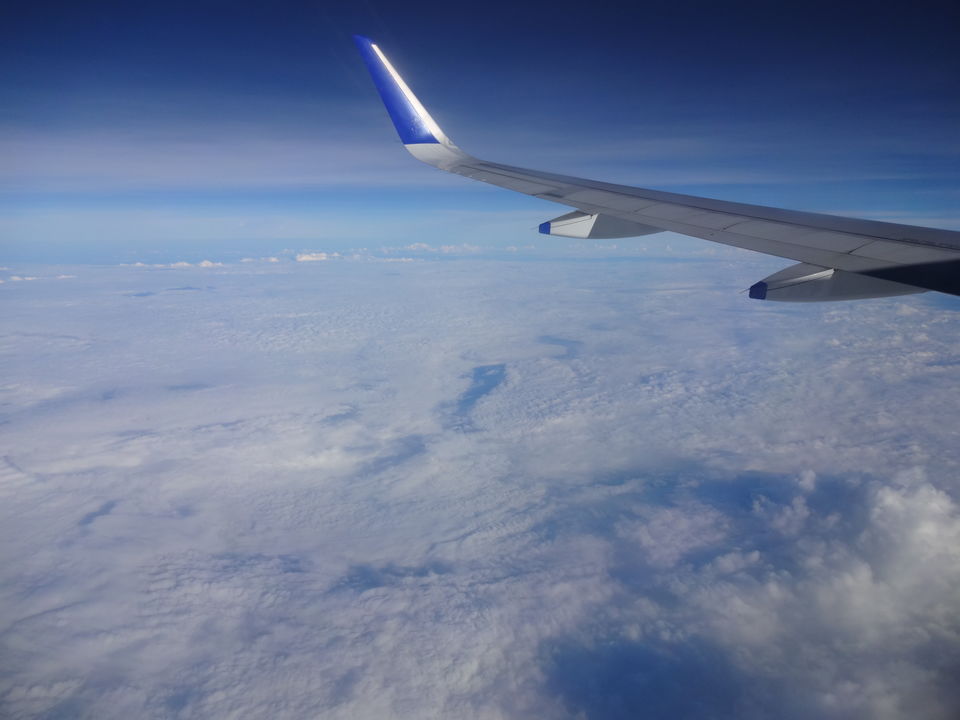 Frequent Searches Leading To This Page:-
Best Tour Packages for Ladakh, Ladakh Tour Package for Couple, Best Travel Packages for Ladakh, Best Ladakh Trip Packages, Ladakh Holiday Tour Packages, Top Ladakh Tour Packages For Family, Ladakh Tour Package for Couple from Delhi