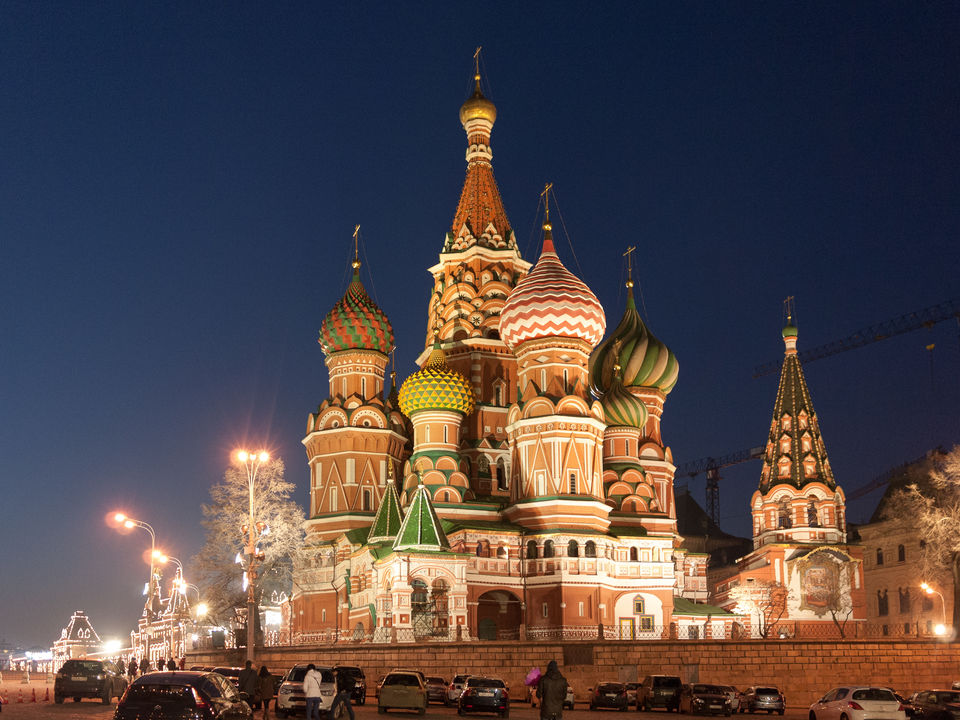 Vodka, caviar, Kalashnikovs, matryoshka dolls and Putin! Besides being the largest country in the world, Russia is famous for all this and other things sweet and vile. But the fact that we know it for so many things is only a testimony to the cultural, artistic, scientific and historical richness of the powerful nation.
Russia does everything on a grand scale. There are tall fortresses that are half a millennium old, there are thousand-kilometre long train rides, and then there are endless vodka-infused nights. In fact, the country is so large that merely a single continent was not enough to stake a claim. It's shared by Asia and Europe, both, and the differences in demeanours and time zones show accordingly. To make things even more tempting, Russia is also next year's FIFA World Cup's sole host.
Keeping further rhetorics for a later day, let us now learn how to visit this country.
How to get a visa to Russia from India?
You can either apply for the visa online or physically visit the Russian consulate in various Indian states to do so. Applying online is a lot more convenient and costs just Rs. 7,000 for a Visa. It is often issued within a day, if everything is fine.

The address of the Russian Visa Centre in Delhi is 809-810, 8th Floor Ashoka Estate, 24 Barakhamba Road, Delhi - 110001.
How to go to Russia?
Taking the direct flight from Delhi to Moscow is the most convenient and cheapest option. If planned well in advance, you can buy a ticket to Moscow for as little as Rs. 12,000. Check out the cheapest flights here.

Weather
The best time to go to Russia is between late spring and early June, when you can stay out longer without feeling cold.
Now that the onward journey is taken care of, let us take a look at the best Russia itinerary possible in 10 days.
Day 1 to 4
The capital of the world's largest nation is a powerhouse on its own. Moscow is the political centre of Russia that is in no way less alluring to tourists. The historical buildings, ancient artefacts and unmistakable regalia win over visitors right from day one. There is no dearth of night clubs, summer cafes, theatres, bike paths, and laidback parks (Gorky Park being the most important) in the city.
Even though Moscow is the quintessential modern epicentre, but the city likes to hold on to its past. The memories of the Soviet state live on in its monuments and art museums, where the battles of the yore and the deceased warriors are fondly remembered.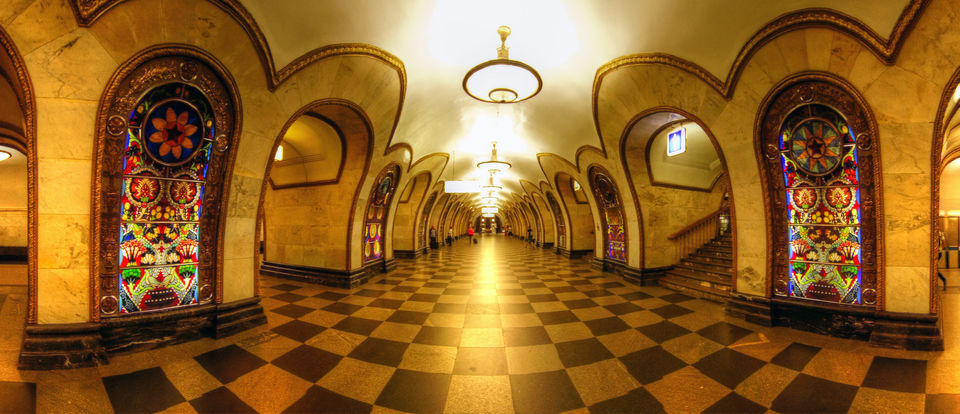 Things to do in Moscow
1. Visit the Moscow Kremlin complex (also known as Kremlin) to witness the heart of the city, culturally and geographically. This is where the Russian president resides.
2. Visit the St. Basil's Cathedral, an iconic church at Red Square (city's central square). The building is now a museum and was built by one of the most infamous dictators of Russia – Ivan the Terrible.
3. Watch a ballet or opera performance at the historic Bolshoi Theatre.
4. If you are there with family, Gorky Park of Culture and Leisure is a fantastic fun and amusement park.
5. Finally, Lenin's Mausoleum is a must-visit for your Moscow sojourn to be complete. It's currently serving as the resting place of Vladimir Lenin.
In order to be better prepared to explore the city, you can read this detailed piece on Moscow. You can even refer to this when you are ready to book hotels.
On the fourth night, take an overnight train to Novgorod and stay here for a couple of days to truly soak in Russian history.
Day 5 & 6
There are two reasons why Veliky Novgorod (or simply, Novgorod) needs to be a must-visit on your Russia itinerary:
1. It is called the "birthplace of Russia", which is why it is a good place to learn more about the culture and humble beginnings of this great nation.
2. Since this is a 10-day itinerary, Novgorod is a doable and welcome change between the urban charms of Moscow and St. Petersburg.
Novgorod is the most important city in Russia, speaking in historical terms, because it was here that Prince Rurik decreed the formation of the modern Russia in 862 AD. The Rurik dynasty then went on to rule for over seven centuries, making Novgorod the focal point of democracy, business and education. Today, the destination serves as a weekend getaway for the residents of St. Petersburg and Moscow since it's only a night's journey away from either.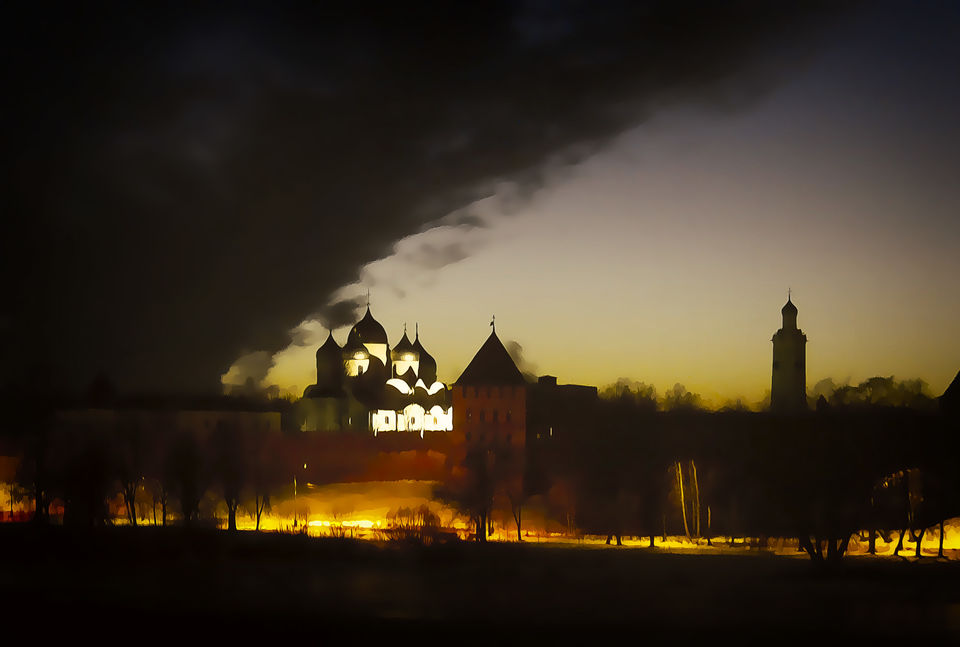 Things to do in Novgorod
1. Visit Cathedral of St. Sophia, the oldest church in Russia.
2. You can also visit Staraya Russa, the hometown of the great philosopher Fyodor Dostoevsky, from here. It's only 96km away from here and can be covered in a day.
3. Novgorod Kremlin is a brilliant example of modern Russian architecture. It is also a must-visit.
There is a dearth of good hotels in the area, but you can book the best ones here.
On the morning of the seventh day, you can take a 3-hour-long bus ride to your final stop – St. Petersburg. State buses are easily available from the main bus station.
Day 7 to 10
Russia's second-largest city and the most important port, St. Petersburg, never ceases to dazzle its spectators right from the word go. Some people may prefer Moscow initially, but the concealed charm of this city gets to you slowly but surely; and it stays. A haven for underground artistes and musicians, St. Petersburg has always been too avant-garde for most blue-collared Russians. The city is also full of lofty architectural marvels - palaces, towers, and cathedrals built by Europeans before the Russian Revolution. There is a paradox in its facade since it also seems too old-worldly sometimes, as if frozen in time. The endless Neva River on the north invokes comparisons to Venice too, and the earlier-mentioned baroque palaces only perpetuate the feeling. To be able to live here, albeit only for a short while, is a privilege that should be taken advantage of at least once in your life.
Things to do in St. Petersburg
1. Visit the Hermitage Museum to witness the pathbreaking art- and culture scene of the city. It is one of the largest and oldest museums in the world.
2. The Church of the Savior on Blood is just as fascinating as it sounds. Funded by the Russian imperial family, it was built right where the then Russian emperor Alexander II was fatally wounded in 1881.
3. Watch an opera or a ballet masterpiece at the historic Mariinsky Theatre.
4. Visit the peculiar Grand Market Rossiya, which is a one-of-a-kind private museum in the whole of Russia. The museum's layout is akin to Russian politician Joseph Stalin's empire, showcasing the collective images of Russian regions.
Your Russian journey is futile without a trip to St. Petersburg. Read this fantastic piece before booking a hotel in the vibrant city.
While travelling through the country, there are some indigenous foods that you should try before you head back to your routine cuisine. Here are the top five, in no particular order:
1. Borsch: Since it gets extremely cold in Russia, this homemade cabbage and beet-red soup is an essential belly-warmer.
2. Smoked Salmon: Salt-water salmon is a staple diet in Russia, and the way they prepare it is very different from anywhere else in the world. Hence, a must-try.
3. Shashlik: The counterpart of Indian tikkas, Shashliks are full-roasted meats and fish served with Russian pickles and sauces.
4. Dumplings: Again, absolutely different from the momos you get elsewhere. The fresh herbs and salmon fillings are very hard to resist.
5. Stroganoff: You may have had it already in a good restaurant, but it's always better to eat a particular dish at the place of its origin.
Let me tell you something that will further convince you to pack your bags for Russia, the country is not that expensive either. 1 Russian Ruble = 1.12 Indian Rupee only. That means you can afford to splurge wherever you wish.
If you have been to Russia already, do share your experience on Tripoto with the 25 million fellow travellers in the community. Travel is to us what vodka is to Russia.
Cheers!