Drone photography is the current trend that is taking social media platforms by a storm, and for good reason. There are some destinations so breathtaking that they demand a shot from bird's-eye-view. Here are some locations in India that are ideal for drone photography.
Located in Ladakh, Nubra Valley comprises of a barren landscape that stands in stark contrast to the turquoise Nubra river that gently meanders through the majestic mountains. The valley is also dotted with giant statues of Buddha's successors that add a mystic charm to photographs. Alongside, tiny villages and animals like one-hump camels, ibex, yaks further compliment the landscape, making it even more spectacular.
Located near Kaza in Spiti Valley, Key Monastery has been topping every photographer's travel list. The magnificence of the bee-hive shaped monastery becomes apparent only when you behold it with your own eyes. Surrounded with mighty mountains, overlooking Spiti river and its gorgeous valley, Key Monastery looks like it's from an alternate universe altogether. With drone photography, you can actually come close to capturing the brilliance of not just the monastery but also its surroundings.
Located in the higher reaches of Uttarakhand, Roopkund is a high-altitude glacial lake that is referred to as the mystery lake. The landscape is ideal for drone photography as the pristine lake looks nothing short of magical, enveloped within massive snow-covered mountains. The lake is surrounded with about 200 human skeletons, so with drone photography, you can capture the mystery that floats in the air at Roopkund.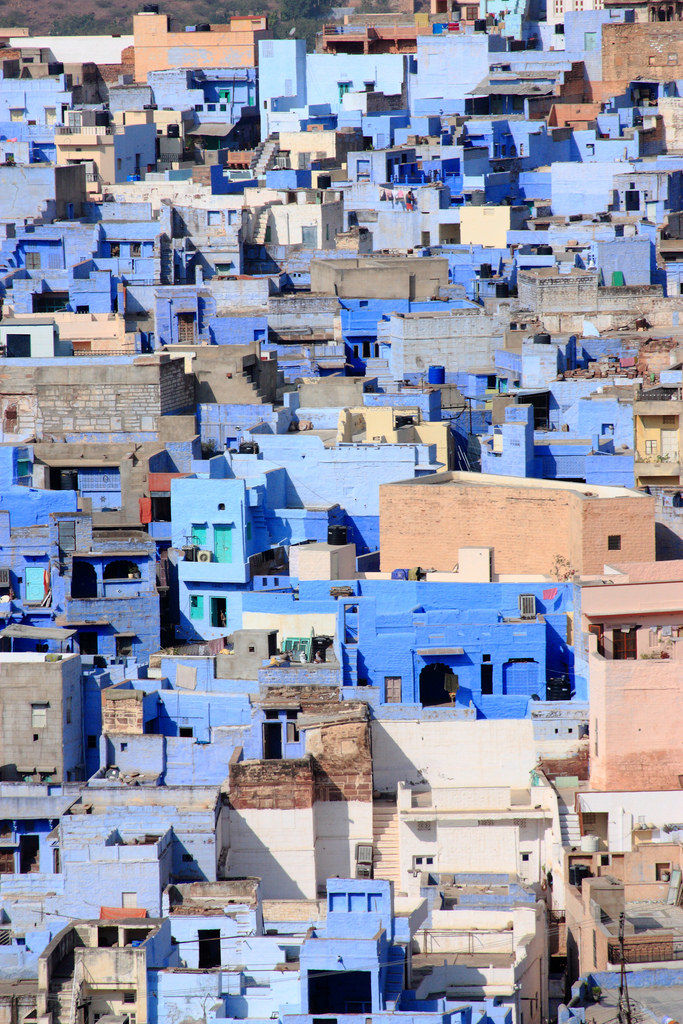 Find art in the chaos of Jodhpur's streets that are drenched in all shades of blue. The Blue City is a wonder for photographers, with quirky backdrops that enhances vibrance of poshaks and turbans worn by Rajasthani women and men. Drone photography at Jodhpur allows one to play around with colour and composition, resulting in insta-worthy photos that capture Jodhpur's culture and architecture just perfectly.
India is blessed with a variety of landscapes and that is something that you truly appreciate at Rann of Kutch. Unlike any other place you may have seen before, the is one place that make you feel like you're at the edge of the world. With kilometres of white desert running towards the horizon, sunset makes for a glorious time for drone photography. Enjoy capturing the rainbow sky against a snowy-white canvas.
The Ganga aarti at Dashashwamedh Ghat in Varanasi is one to be witnessed. The route leading up to the banks of the river is surrounded by old, rustic temples that are done up in graffiti. This passage however, is only the beginning to the grandeur you will witness at the banks. You will see platforms decorated in garlands upon which pandits stand and offer prayers to the holy river with massive diyas that drip the atmosphere in fiery gold. This entire scenario is a celebration that must be captured on a drone.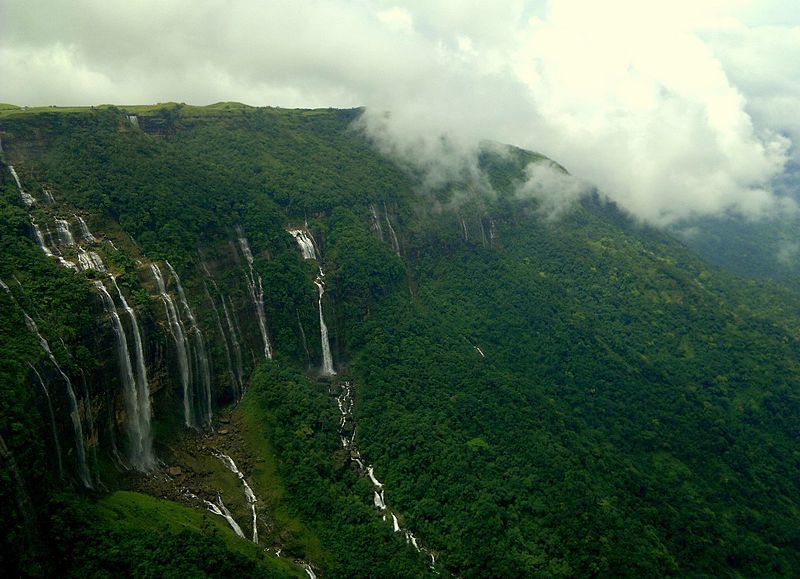 Nohsngithiang in Cherrapunji falls from a whopping height of 1000ft. and is one of the largest waterfalls in the country. Completely surrounded with forest and clouds, the falls are a sight to behold. Drone photography is the best technique to catch the falls in all their splendour. Take the drone closer down to the surface of the falls where you yourself can't reach, and capture a plunge that will take everyone's breath away.
Located in East Sikkim, the Zuluk loops of Zuluk have been hailed as the best roads in the country to travel on. The loops also make for great photography marvels as they serpentine through snow-clad mountains. So grab your drone and head to Zuluk to capture this unique looking road.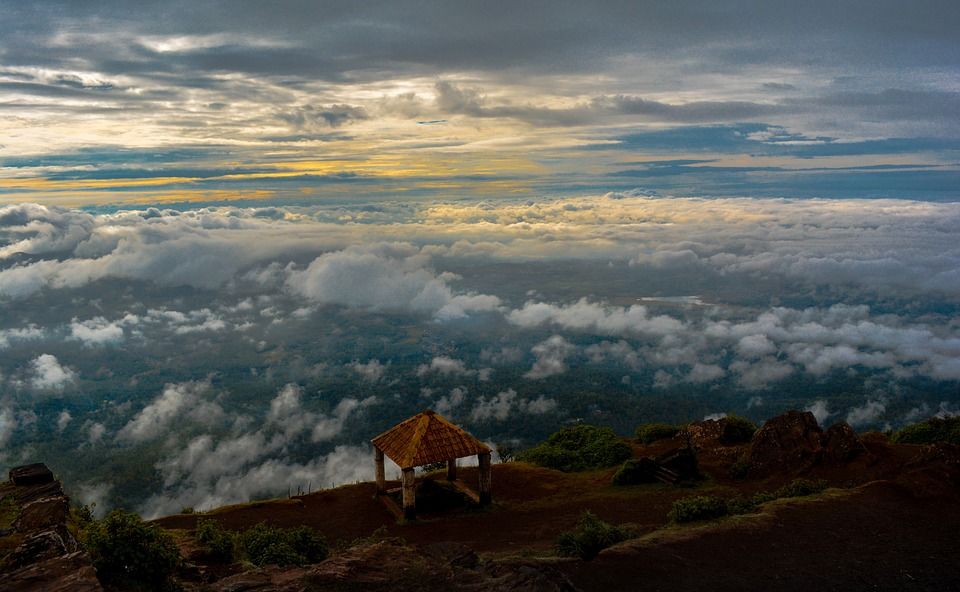 This is the second highest peak in Western Ghats, located at a height of 8,661 ft. in Kerala. An 8km trek takes you up to the Meesapulimala peak from where you can witness numerous other peaks, grasslands, rainforests, all surrounded by fluffy dollops of clouds. It goes without saying that the landscape is ideal for drone photography.
Located in Palolem, Goa, Butterfly Beach is a secluded one which will make you feel like you've been transported to an island in Thailand. Surrounded with tiny hills on one side, the beach is ideal for drone photography. Catch the sapphire blue waves crashing against hills that are lined with palm trees. Capture the ideal coastal vision.
Please note that India has strict rules against drones and drone photography due to security concerns. Only Nano drones that are less than 250gm can be freely used below the height of 50ft. If you're using a photography drone that is anywhere between 2kg and 150kg, then you may need to apply for Unique Identification Number (UIN) for your device. Before buying a drone, I urge you to be thorough with its rules of operation. If you're in places that are near the LOC, please find out if you're allowed to fly a drone and only then proceed, or you could land yourself in trouble. Moreover, various areas in New Delhi, wildlife sanctuaries, national parks, places close to airports also have strict regulations against drone photography, so please be mindful of where you're heading with your drone!
Otherwise, have fun exploring new and unseen perspectives!
Have pictures and videos from amazing destinations around the country? Create a photologue or upload your video by publishing it on Tripoto, and share it with the world.
Subscribe to Tripoto's Youtube channel for inspiration on travel photography and videography.