Once called the golden sparrow, India's past is embellished with an endless list of royalty. The heritage of that regal blood has passed onto descendants, but the glorious past is visible today in the grand palaces and structures this royalty has left behind. Many of these palaces are still called home by those who inherit the honour, and some of them have been converted into monuments that time forgot.
Royalty is often associated with Rajasthan as it is definitely the most well-preserved of the once princely states, but there are many other well-crafted kingly homes, which need more attention. Here are some of India's most fascinating palaces that are not in Rajasthan.
The Maharaja Palace is a group of palaces in Vadodara, Gujarat. This series of grand constructions was done for the prominent Maratha family, which governed Baroda state. The Laxmi Vilas Palace is part of this extravagant complex and was built in an Indo-Saracenic architectural style. Four times the size of Buckingham Palace, Laxmi Vilas is touted as the world's largest private dwelling as it continues to be the home of the royal family.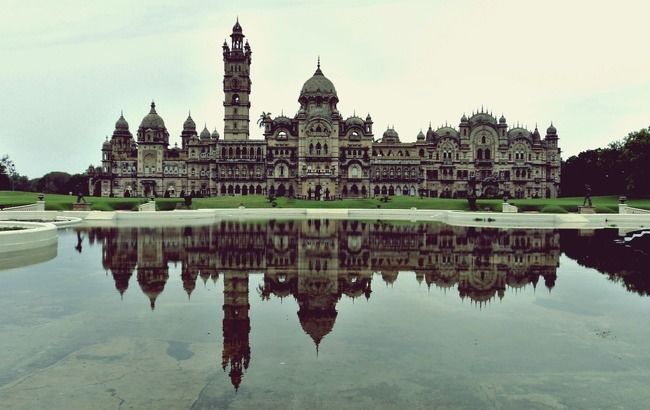 How to reach: Laxmi Vilas is right by Jawaharlal Nehru Marg and is easily reached by taxi/auto from wherever you are in Vadodara.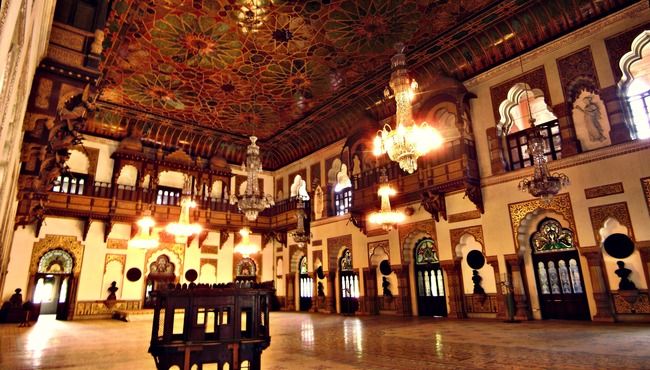 Named after Rao Pragmalji II, the Prag Mahal is a one-of-its-kind palace in India. Designed by Colonel Henry Saint Wilkins in 1865, this palace was made in a hauntingly beautiful Italian-Gothic style. The designer involved many Italian artisans in the construction and architecture, which cost a whopping Rs 3.1 million in 1979.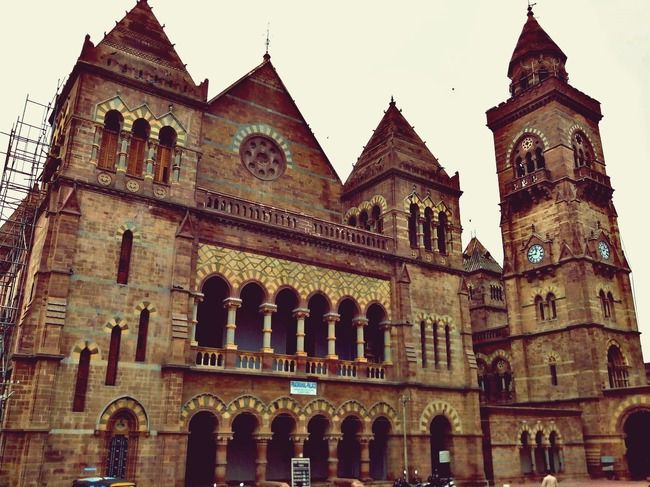 How to reach: Reach Bhuj from Ahmedabad via train, and once there just ask about the Old City. This complex has three amazing palaces and ruins like Rani ka Vav, Aina Mahal and Prag Mahal.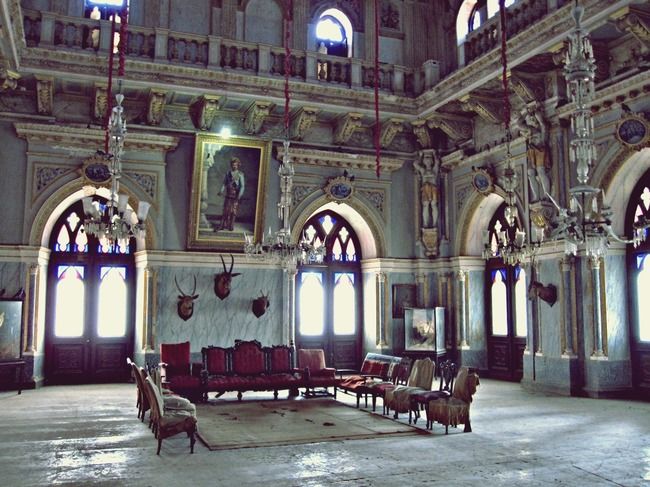 The history of Bangalore Palace dates back to 1862 when J. Garrett, the first principal of Central High School began construction with a plan of occupying 45,000 sq ft of area. This premise now occupies 450 acres and is known to host some of Bangalore's biggest concerts (Guns N Roses, Elton John, Metallica, Michael Learns to Rock, Roger Waters etc). The palace is still occupied by the royal Wodeyar family, who were its first owners. It is also said that even Tipu Sultan visited the palace for summer holidays with his parents.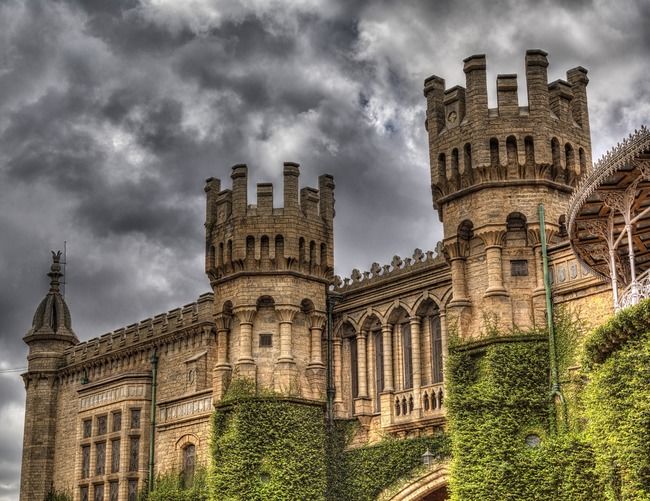 How to reach: Take a cab or taxi from your station (or airport) to Palace Road. The palace is right next to Mount Carmel Institute of Management.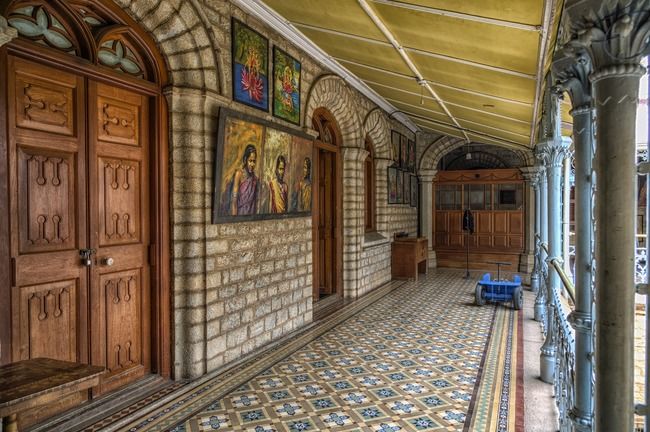 The royal palace looks over Leh city, once a prominent trade town on the Silk Route. The Leh Palace was built by King Sengge Namgyal in the 17th century to match the glory of Potala Palace in Lhasa. This nine-storey structure in the challenging Himalayan desert did maintain that glory until Dogra forces took over Ladakh in the 19th century. After being abandoned by the royal family, Leh Palace was en route to becoming a total ruin. But the Archaeological Survey of India revived not only its structure, but also memories of a grand past. This includes a vast collection of jewellery, rare ornaments, ceremonial dresses, Tibetan thangka and paintings, which are over 450 years old.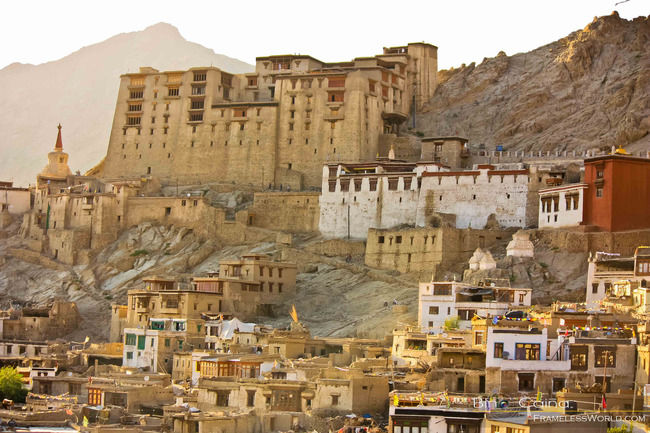 How to reach: Once you reach Leh, it's a short walk uphill from the main market.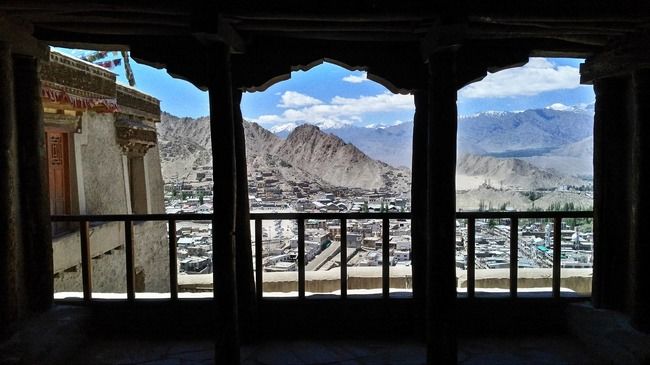 The official residence of Nizams, the Chowmahalla Palace was built from 1750 to 1857 marking an expanse of 45 acres and containing four palaces within its complex. The architect modelled it after Shah of Iran's palace in Tehran, and gave it a unique style and design which is reflected in its unaging elegance.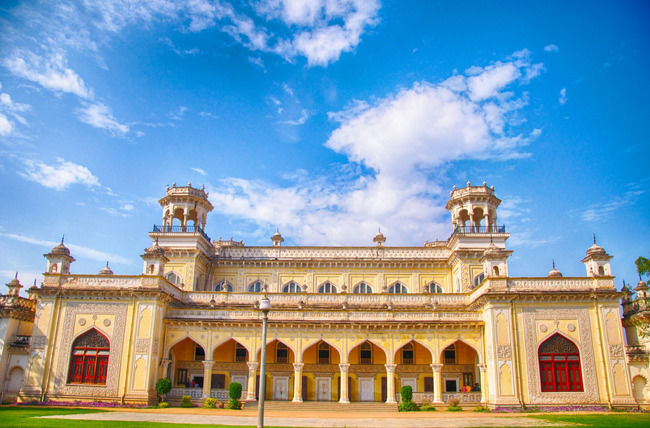 How to reach: Take a cab/taxi from Hyderabad station to Motigalli in Khilwat.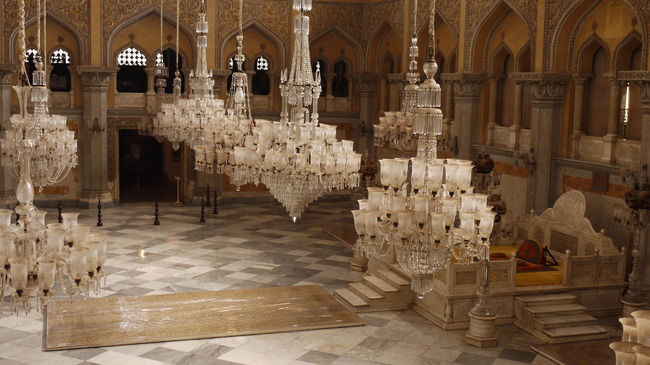 Designed after the royal Buckingham Palace, the Cooch Behar Palace is renowned for its grandeur and beauty. The double-storey structure is as western as an architectural design can be – from the arcaded verandahs to the projected porch entrance to Durbar Hall. A property of the royal Mantri family, this palace was built in 1887 to immortalise the reign of Maharaja Nripendra Narayan.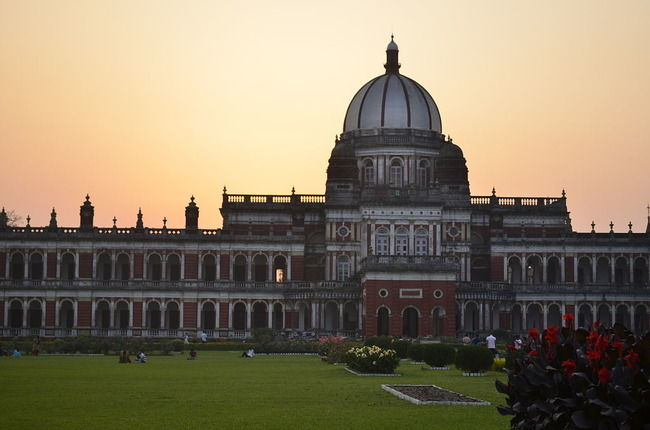 How to reach: The palace is very close to the Central Bus Terminus, Cooch Behar near Rajbari gate on Keshab Road.
The Falaknuma Palace is probably the most royal and luxurious on this list, primarily because it was not allowed to turn into a ruin with time. Until 2000, Falaknuma was a private property of the Nizams, but due to the decline of zamindari in Hyderabad (and India), the family agreed to a more economically beneficial step and let the Taj group of hotels protect their legacy. The five acre complex has some of the world's greatest accessories, like the largest collection of Venetian chandeliers in the world, the famed dining hall, which seats 100 guests at a time and a walnut-wood library which has one of the finest collections of Quran.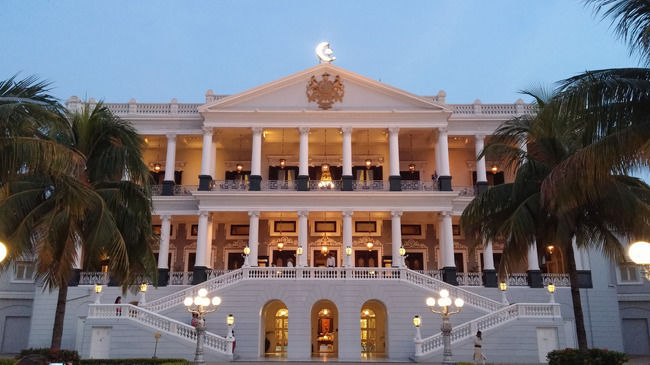 How to reach: Take a cab/taxi or local transport from your station/airport and reach Falaknuma. The palace is a short walk from here.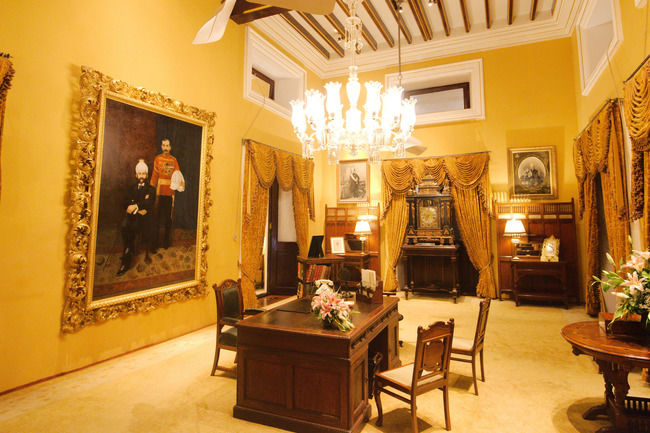 The grand Jai Vilas Mahal was established by the then Maharaja of Gwalior, Jayajirao Scindia. The palace has been home to the royal Maratha Scindia family since 1874 and continues to house the descendants of the great founder. It was known that Maharaja Jayajirao was a connoisseur of fine design and furniture, hence the interiors of the palace have been decorated with accessories from all over the world, such as England, Egypt, Japan, China and Italy.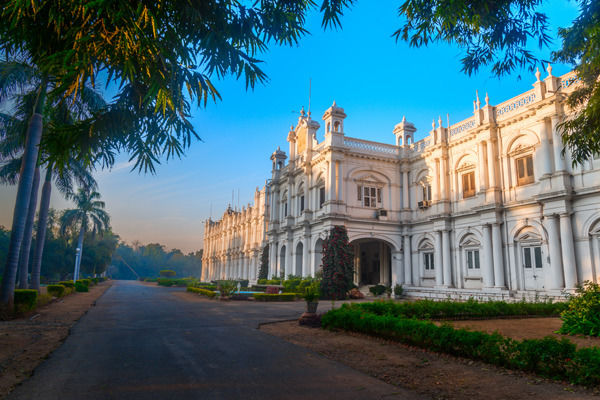 How to reach: The Jai Vilas Mahal is the heart of Gwalior. If you are there, it won't be difficult to find your way.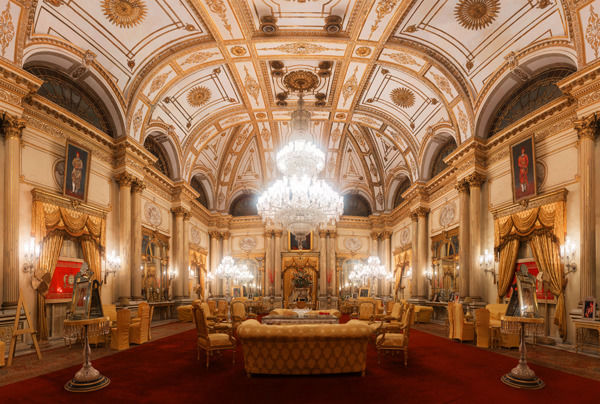 The mysterious palace of Kowdiar is an important landmark of Trivandrum. The last of Travancore descendants reside in this palace, which was once a wedding gift by Travancore Thamburan Shri Chithirai to his daughter. This is the last and only palace where the royal family decided to settle with their descendants after the princely states of India were permanently dissolved. The place is restricted for public, but tourists still flock the place for a view of its grand facade.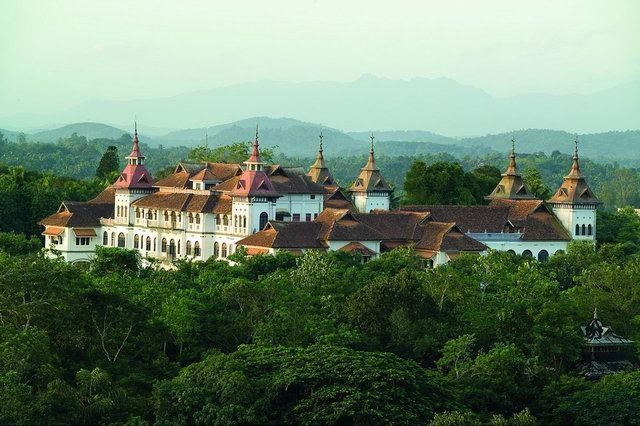 How to reach: It is situated on the state National Highway No. 2, on Mala Road towards Kowdiar and is best reached by road.
The Padmanabhapuram Palace is located inside an old granite fortress, which is four kilometres long. Located at the foot Veli Hill, the palace is also blessed with a stunning view of the Western Ghats. The palace was first built in 1601 by Iravi Varma Kulasekhara Perumal and then renovated by King Marthaanda Varma in 1750. Though time has taken away most of Padmanabhapuram's glory, but a glimpse of its luxurious past can still be seen in its Council Room, which is considered a hallmark of traditional Kerala architecture.
How to reach: The palace is about 20 km from Nagercoil, and 50 km from Thiruvananthapuram. You can take a bus or share a ride from either cities.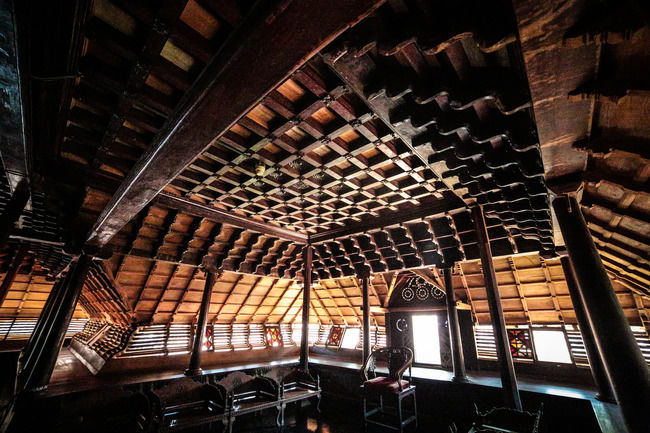 Got a royal fairytale of your own? Tell us all about your travels by sharing a travelogue. Click here to begin!