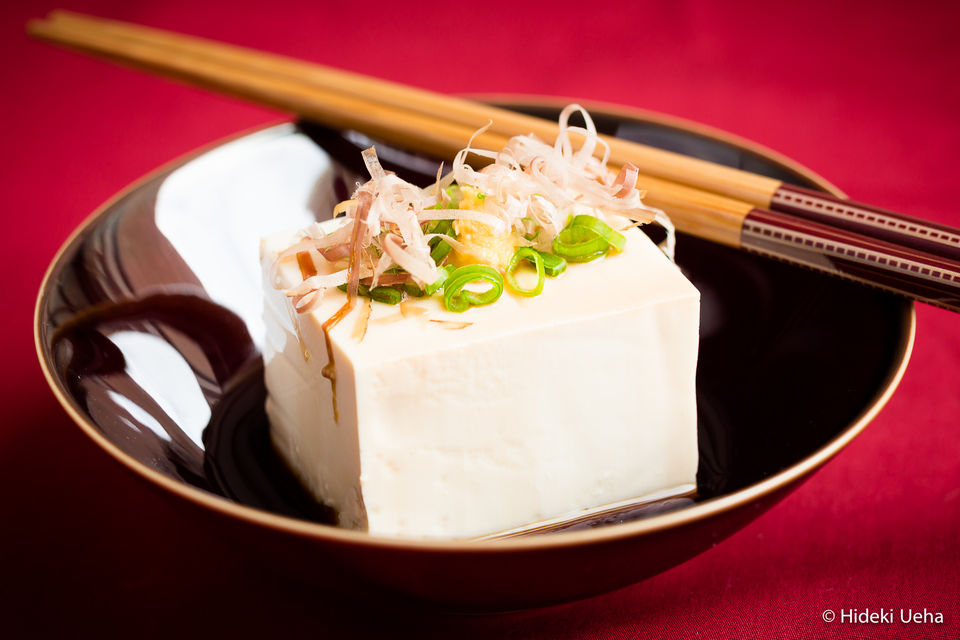 While health issues like diabetes are on the rise in most countries, the Japanese people are well-known to maintain good health due to the many health benefits available or their careful way of preparing meals at home, restaurants, and pubs.
This is because the ingredients used in making Japanese dishes are generally healthy. Japanese foods are tasty and beautiful, that is why we recommend you to taste some yourself, before distributing them to your stomach.
The color arrangement in the Japanese most loved dishes is based on the colors of the four seasons. This pattern is the best way to feel Japan's seasons without moving there! This article highlights 10 mouthwatering and healthy Japanese foods you can enjoy.
1. Tofu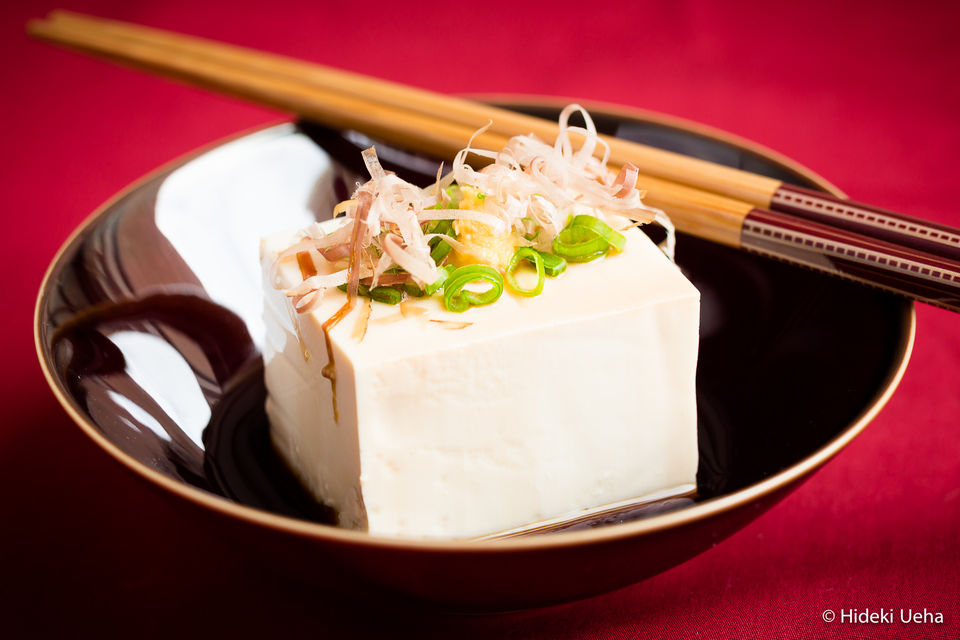 Tofu is a perfect meal for those who are in the meatless diet. It contains high protein and low fat. The delicate taste of tofu is versatile and delicious. It is inexpensive and cholesterol free - so it is very good for your heart. Tofu's richness in calcium helps in preventing accelerated bone loss e.g. menopause.
2. Tonkatsu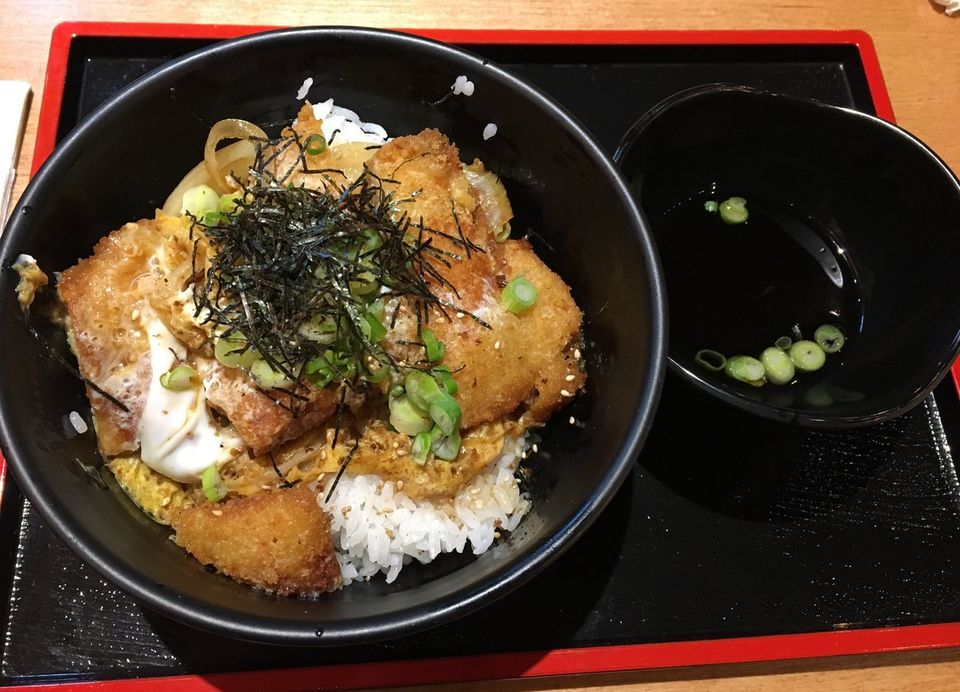 Tonkatsu is a heavy, thick, deep-fried, rich pork cutlet that goes well with sweet brown sauce and shredded cabbage.
3. Soy Bean Soup With Egg Tofu and White Fish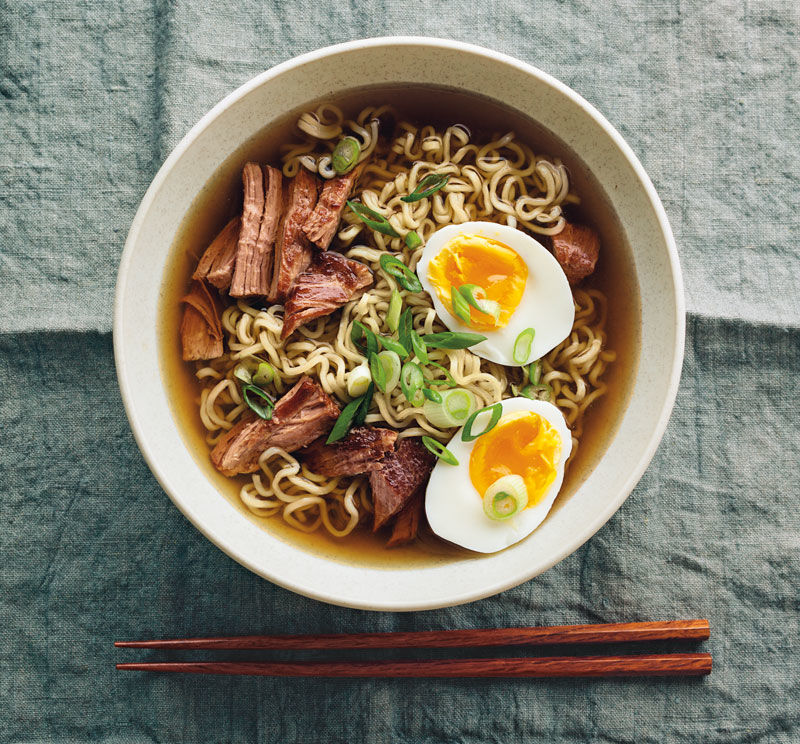 This is another mouthwatering dish especially when combined with fish in a soup. This dish incredibly renders a delight taste of soy beans.
4. Omurice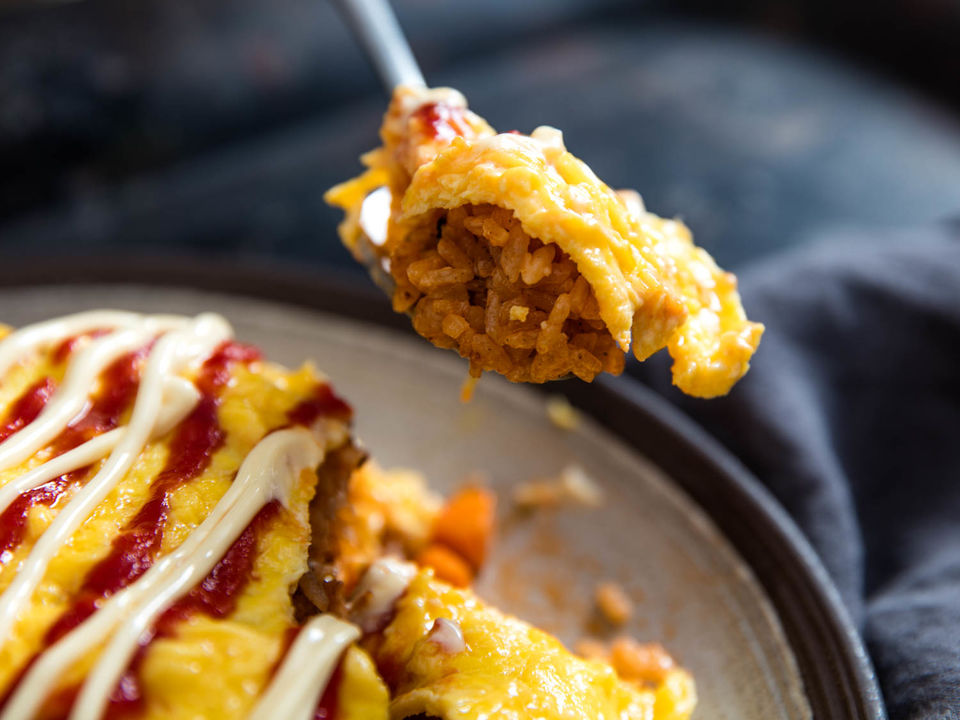 Omurice is a light omelette that is wrapped in a bed of tangy fried rice and topped with ketchup. It is one of the most delicious Japanese foods you would enjoy to the fullest.
5. Seaweed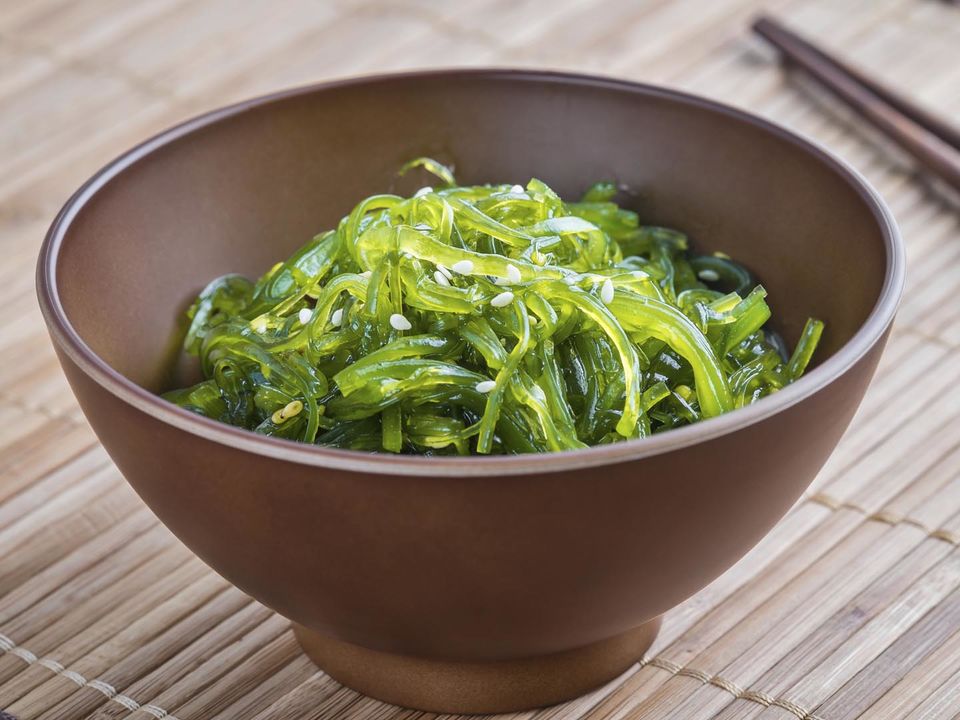 This is one of the healthiest Japanese foods used in making sushi. It is a food source for minerals such as zinc, calcium, protein, selenium, Vitamin A, B13 and C (konbu). Its high nutritional value makes it a better choice than the pork and the beef, which oversees better health and weight.
6. Noodles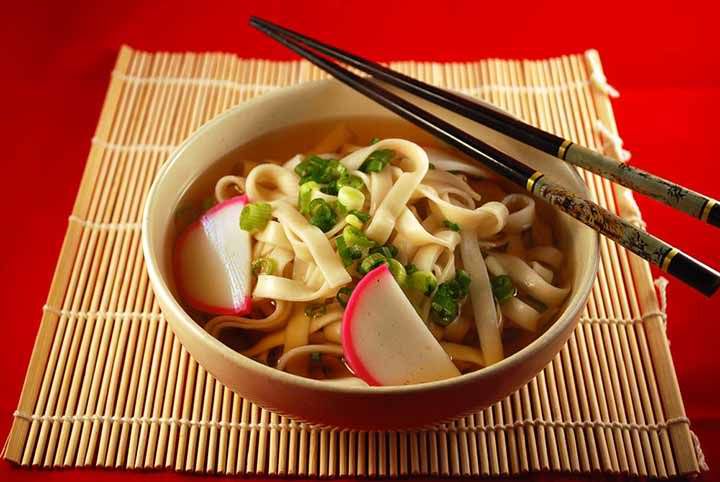 Noodles are originated in China and they contain a high amount of starch. In recent years, it has become a popular Japanese staple that most restaurants specialize in them. Noodles are three main varieties which are:
- Udon – made from wheat flour.
- Soumen - thin white noodle made from wheat flour.
- Soba – made from a combination of wheat flour and buckwheat.
All these three are served with vegetable broth or soy based fish.
7. Katsu Curry (Chicken)
Katsu curry is a warm, filling meal that involves baked or fried panko breaded chicken drenched in curry sauce. It is usually served over rice and vegetables.
8. Tempura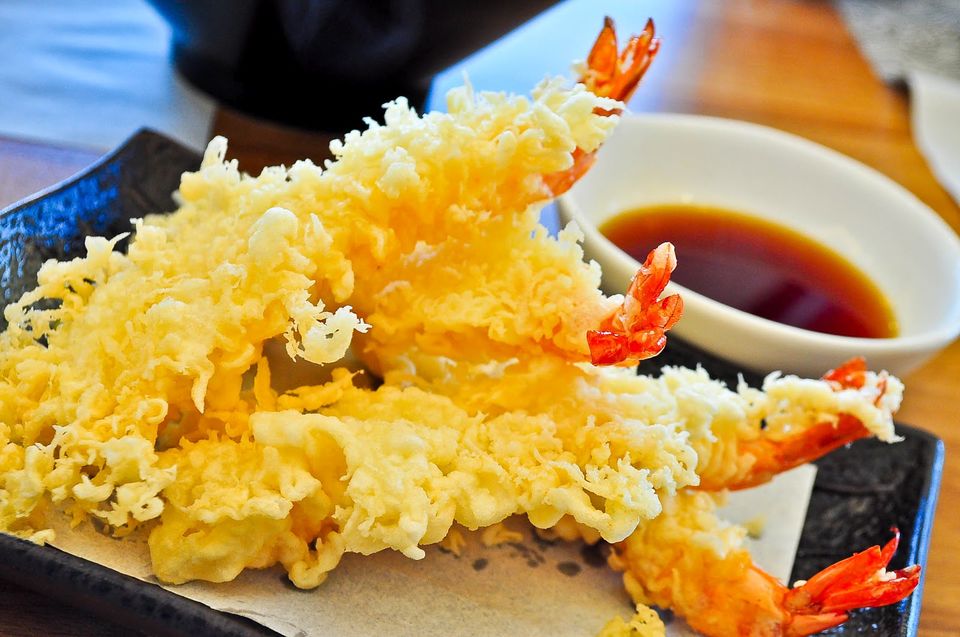 This dish of crunchy prawns is wrapped in crispy but light batter and deeply fried. Some varieties of tempura are also served with fried and coated vegetables and a spicy dipping sauce.
Japanese sweet potatoes, bell peppers, mushrooms, Kabocha squash, eggplant, lotus roots are common vegetables used for Tempura.
9. Sashimi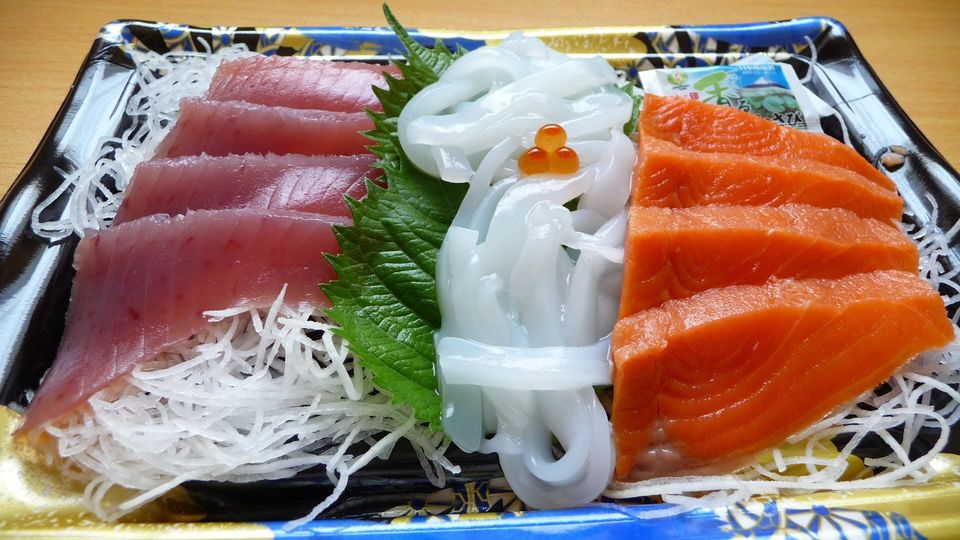 Sashimi is a thinly cut shellfish and seafood that is eaten raw when served with a spicy soya dipping sauce. Types of Sashimi include:
- Maguro Sashimi: utilizes raw lean tuna
- Tako Sashimi: octopus
- Toro Sashimi: fatty fish
- Saba Sashimi: raw mackerel
- Ebi Sashimi: fresh tiger prawns
- Ika Sashimi: cleaned squid
10. Sukiyaki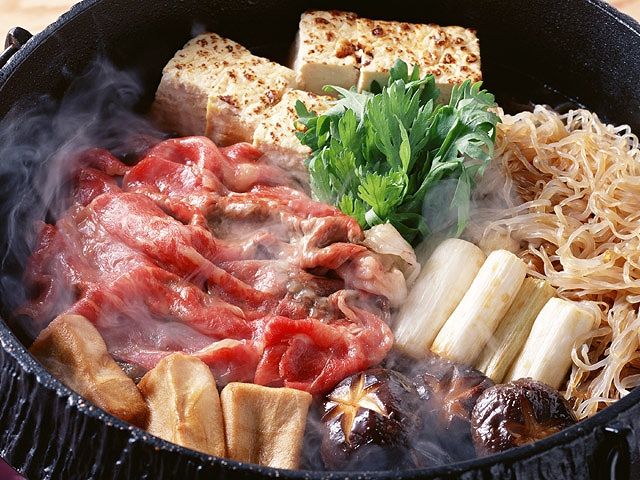 Sukiyaki is another mouthwatering Japanese meal that is served in a shallow hot pot filled with vegetables, noodles, and thinly sliced beef.
Before a meal, the Japanese have a customary way of saying "thank you, I appreciate this meal that has been prepared for me", which is "itadakimasu". (pronounce) After a meal is finished it is customary to say "gochiso sama deshita", which roughly means "thanks for the meal that I enjoyed eating".