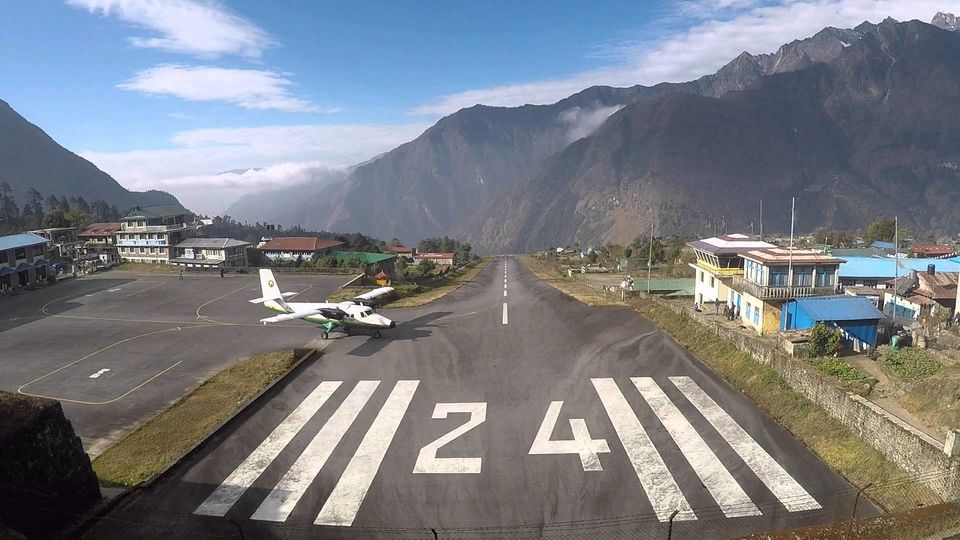 1. Lukla Airport
The Everest Base Camp Trek starts from Lukla. Trekkers take a 40-minute flight from Kathmandu to the village of Lukla. It seems like a simple trip, until you consider it's 40 minutes of mountain-dodging, white-knuckling, flying in a small plane to arrive at what's consistently named as most adventurous airport in the world.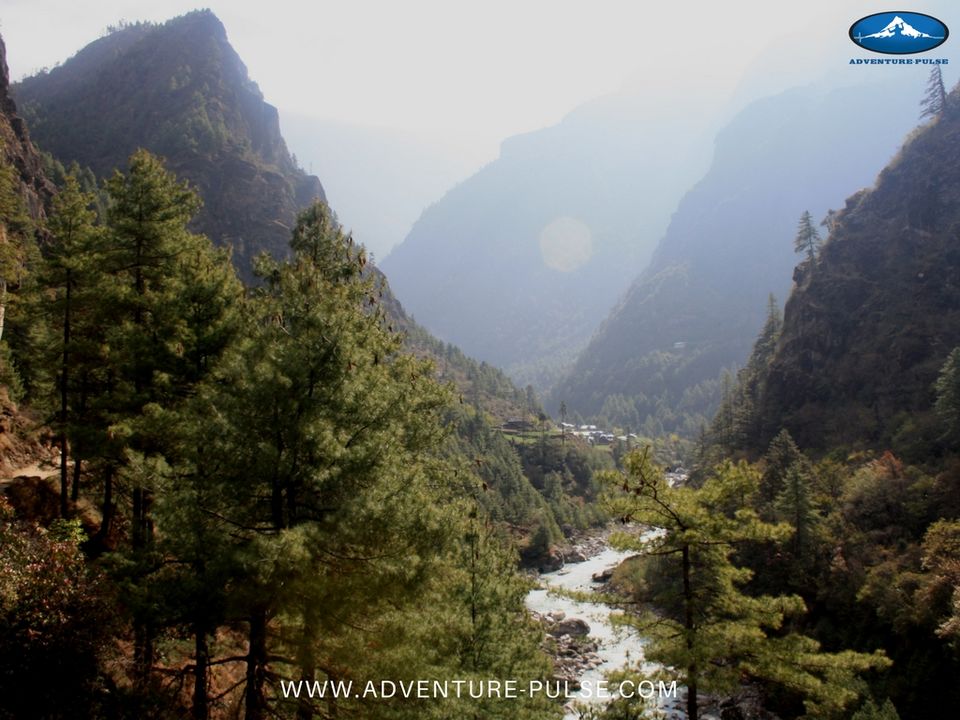 2. Sagarmatha National Park
Everest Base camp is inside the Sagarmatha national park which is in the list of UNESCO world heritage sites. The trail passes through beautiful streams, forest, villages and crosses several brides built over the Dudhkoshi River.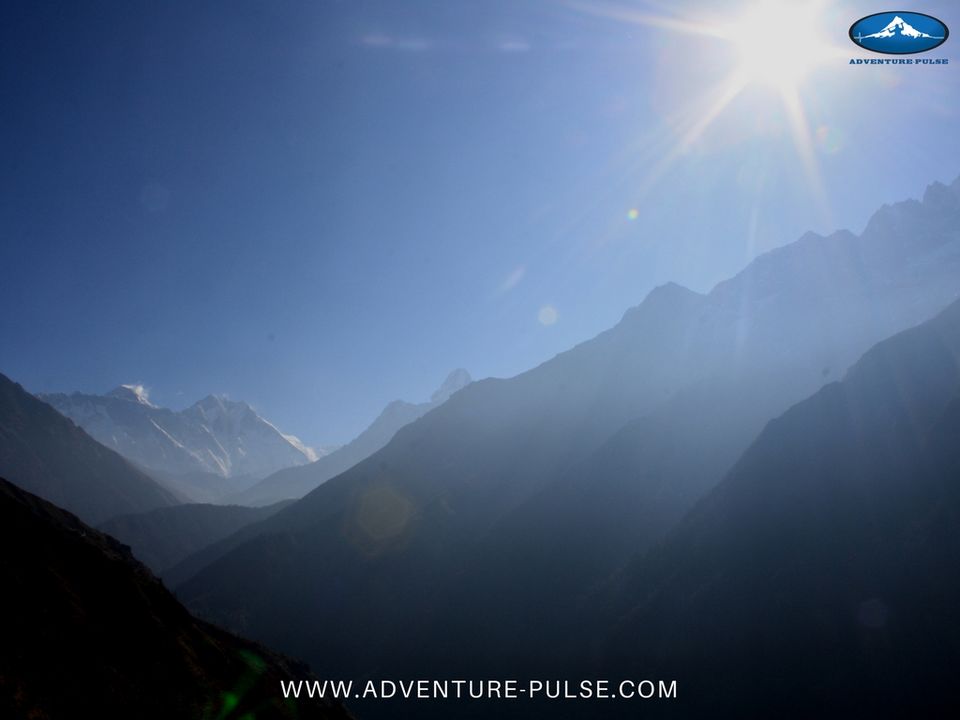 3. Breathtaking views - Nature at its best!
This journey transcends ones imagination with respect to nature's splendour providing breathtaking views of Nepal from river banks and pine forests to snow capped peaks.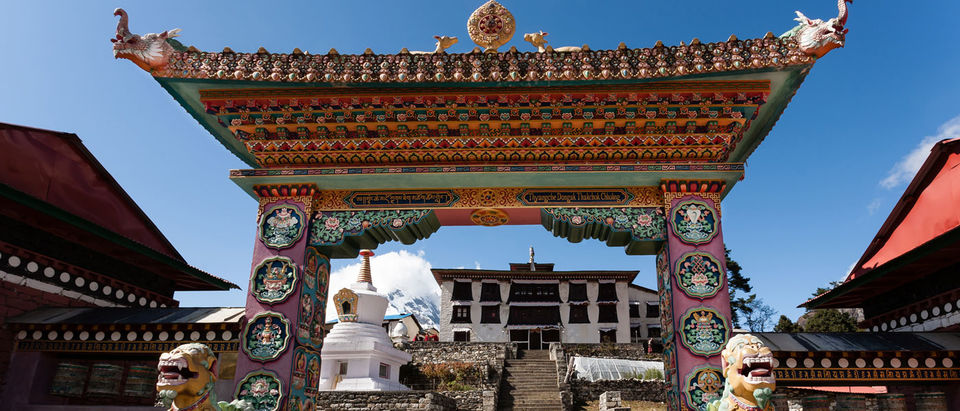 4. Khumbu life: The way of living in the high regions
The legendary trail to Everest Expedition and to Everest Base Camp passes through the landmark of Khumbu region that is Sherpa Culture. The Tengboche Monastery situated on a ridge and is surrounded by mountains including Thamserku, Kangtenga and Ama Dablam and is one of the most popular monasteries in Nepal.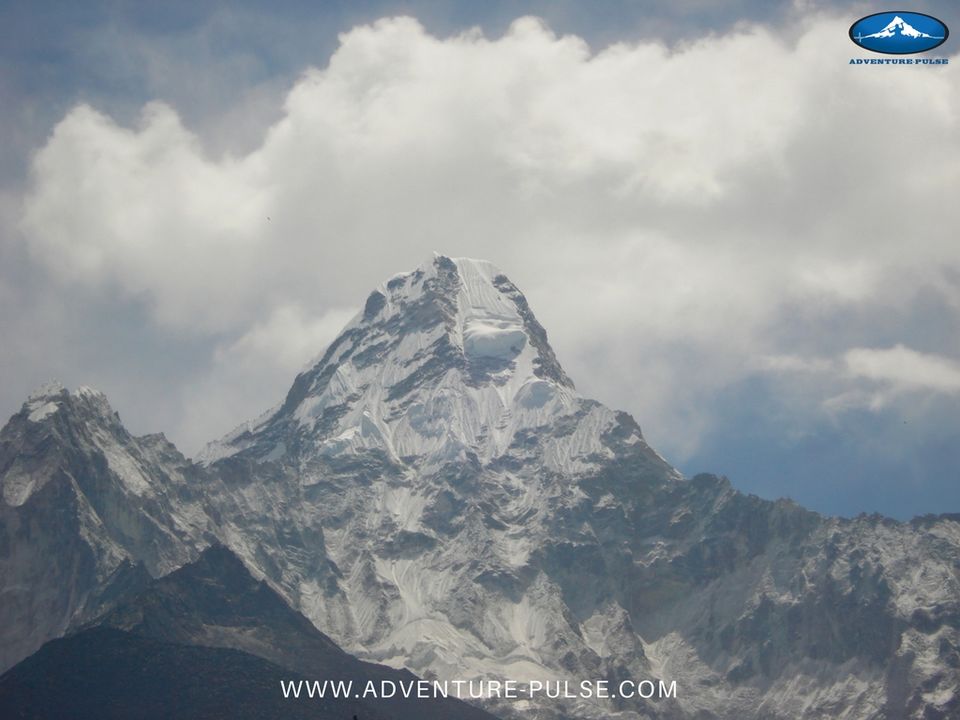 5. Views of different mountain peaks
Over a period of two weeks during the trek, you will experience spectacular views of the mighty Himalayas. The trek offers breathtaking views of peaks like Ama Dablam, Thamserkhu, Taboche etc.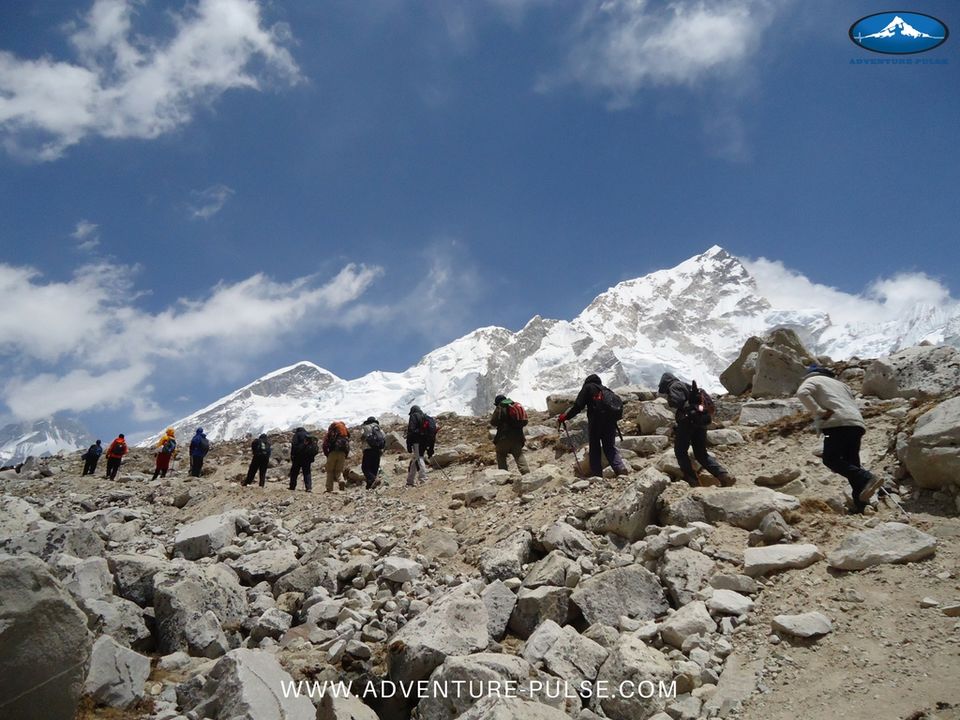 6. One of the top 10 most beautiful trekking destination in World!
Most climbers attempt to climb Mount Everest from the southeast side, beginning around 17,700 feet at Everest Base Camp. Located in Nepal, Everest Base Camp is visited by thousands of trekkers each year.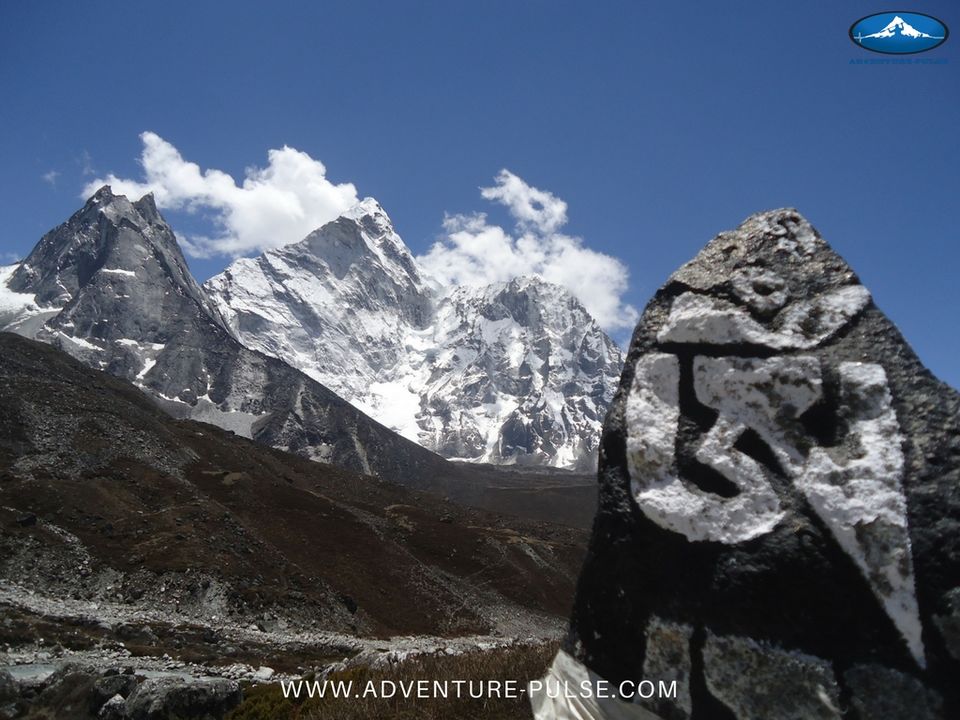 7. Prayer Flags and Mani Stones:
Mani stones are stone plates, rocks and/or pebbles, inscribed with the six syllabled mantra of Avalokiteshvara as a form of prayer in Tibetan Buddhism. The term Mani stone may also be used in a loose sense to refer to stones on which any mantra or devotional designs.
Prayer flags essentially carry our prayers via the wind to get them answered. The red, blue, yellow, white and green represent elements like air, fire, water and earth. White symbolises air, red is fire. Green is water, yellow is earth, and blue is wind. They also represent directions – North, South, East, West and Center.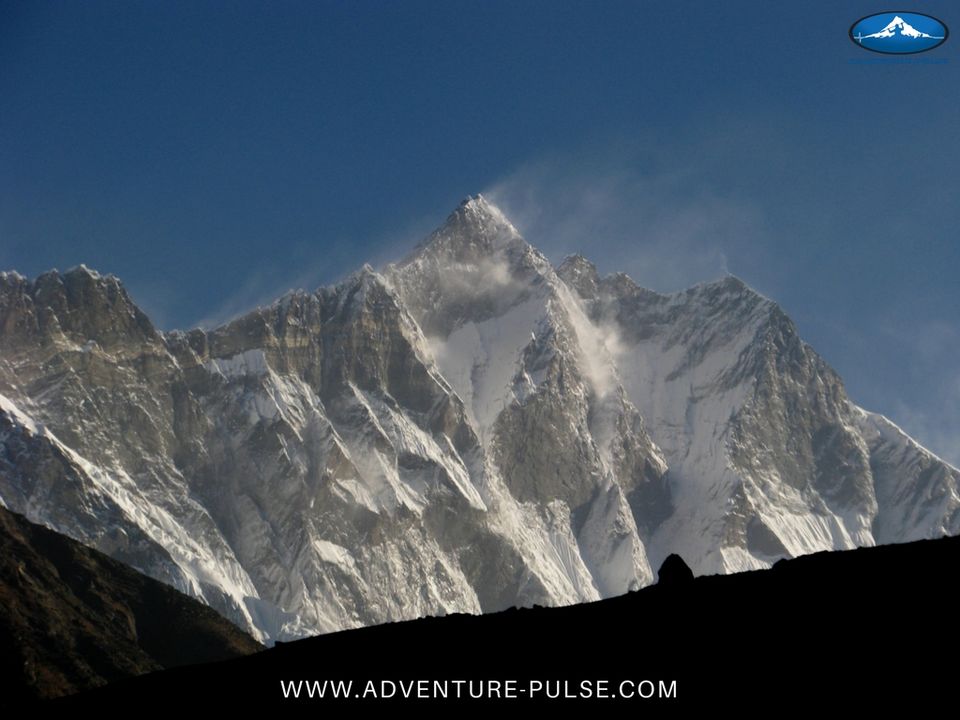 8. Weather and Landscapes
Weather of base camp is always changes as per hour which not only makes the trek a bit challenging but also a unique experience. The landscape changes dramatically as you move higher.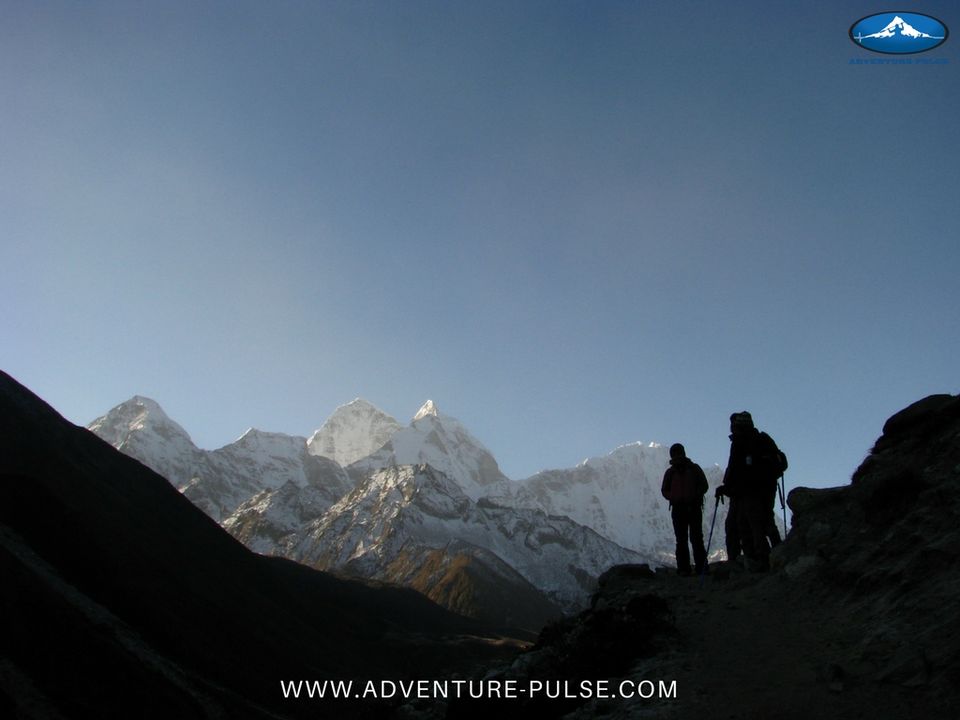 9. High mountains peaks - The Eight Thousand-ers!
Nepal is a home to highest mountain in the world and also boast to have eight of the fourteen eight thousand meters mountain peaks of the world.Trekking in Nepal gives you chance to trek in the areas from where most of this eight thousand-ers are visible.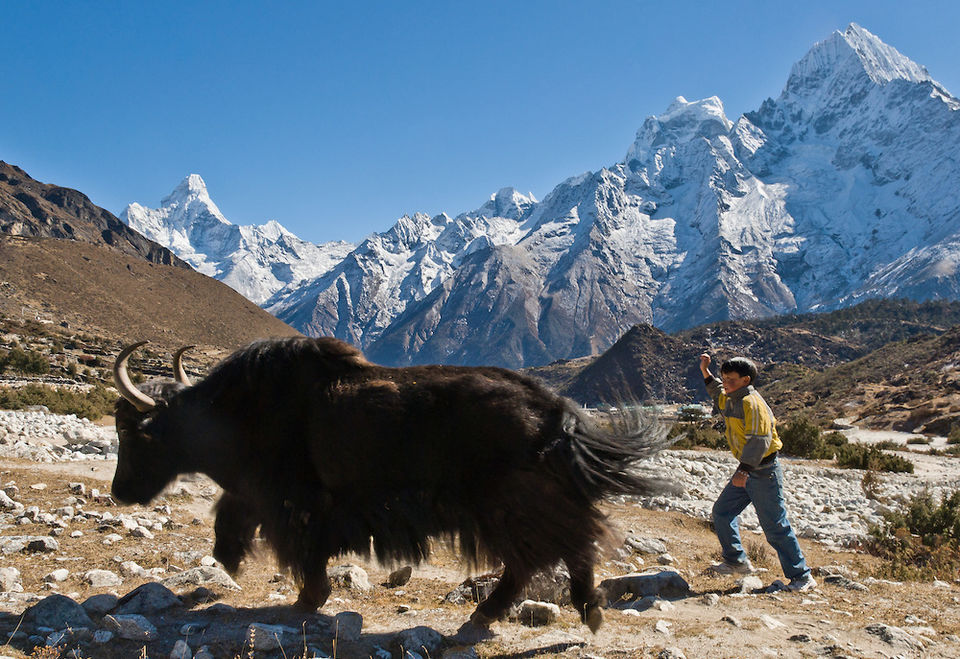 10. Sherpa community and the village life:
Sherpa is the ethnic tribe of Nepal popular for their physical strengths and ability to climb high altitude mountain peaks in a low oxygen level easily. In the Tibetan language, Shar Pa means "people who live in the east," and over time this term has come to identify the Sherpa community. They have their unique culture and traditions which can be witnessed during most of the village treks in Nepal.