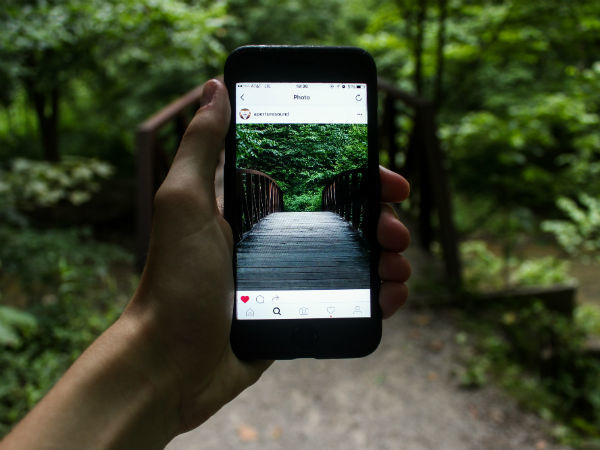 'Do it for the gram', is the new slogan for every social media junkie. Travel photography has become a big hit on Instagram. It has provided a platform for budding photographers to showcase their work and make money.
India is a diverse land and is adorned with stunning landscapes. From snow-capped mountains to beaches, it has it ALL! Here is a list of 10 destinations with extraordinary features that will get you maximum likes on Instagram.
Rajasthan's capital city, beaming with its palaces, forts, dessert and lakes is a great place for pictures. Along with these, the local bazaars and the finger licking food make some of the best frames here.
Best months to go: January, February and March are the best months to visit the city. It is when most of the festivals like the Elephant Festival, Kite Festival, Literature Fest and Gangaur Festival take place.
Nashik in Maharashtra is a good place to click travel pictures. From holy temples to Sula Fest, you can cover it all. The pictures of temples, caves and vineyards will not just get you massive likes, but will also save your account from looking monotonous.
Best Months to go: February is the best month to go to Nashik. This is when Sula Fest takes place.
Pondicherry is the best place to capture the French influence on architecture, culture, food and people. Silent streets adorned with bougainvillaea and serene beaches just make the perfect subjects for your pictures.
Best Months to go: January and February are the best months to visit Pondicherry. It is when the temperature is between 17 degrees to 25 degrees, which makes it easier to roam around in the town.
A city with a string of waterfalls and which literally means 'the gift of forest', has to be a perfect place for nature's photography. Kodaikanal, with its hills, lakes, waterfalls and beautiful sunsets is a complete package for nature-loving photographers.
Best Months to go: September is the best month to visit Kodaikanal. The rains stop during this time and there are almost no tourist anywhere.
As they call it, Sikkim is a celebration of nature and where else would you get breathtaking pictures of monasteries with the Himalayas in the backdrop. Sikkim's food, culture and wildlife will also make unique pictures when captured with varied perspectives.
Best Months to Go: March to May are the spring months of Sikkim. If you want to capture the snow, the winter months of October, November and December are perfect.
The name says it all. The valley of flowers is a beautiful location in Uttarakhand to get some heavenly pictures for the gram. Sight some Himalayan wildlife here. This colourful setting will bring life to all the pictures.
Best Months to go: June, July and August are the best months to visit the valley. It is when the flowers are completely in bloom and looks like a carpet of colours.
This Meghalayan capital is a gem for photographers. With its hills, local markets, waterfalls and never-ending forests, Shillong has never disappointed a photographer.
Best Months to go: Shillong is a year-round destination. However, June July sees heavy rainfall and it is suggested to make prior arrangement for your cameras.
The Zanskar River, the snow-capped Himalayas and the pious Buddhist chants make Leh a beautiful place to shoot. The piercing mountains into endless sky, blue lakes and the Tibetan markets are a perfect combination to capture nature and livelihood together.
Best Months to go: June is the best month to visit Leh. This is when the snow starts dissolving and lakes become visible.
Kaas Plateau is located in Satara, Maharashtra, and comes under the reserved forests of India. The rich floral diversity of the place makes it different from other reserve forests in India. The flower valley in the region is a good location for instgrammable pictures.
Best months to go: September and October are the best months to go Kaas Plateau. This is when the flowers are in full bloom.
Pristine beaches, stunning reefs and marine life make gorgeous frames for pictures. Havelock Island is the place to find such frames. Along with these sunsets by the beach is another classic that you can never go wrong with.
Best months to go: Winter months from October to January are the best time to visit Havelock Island. The weather is pleasant during this time of the year here.
Post your travel pictures on Tripoto, and get likes and comments from travellers around the world. Start uploading now! The best photo blogs are also featured on our Facebook and Instagram page.