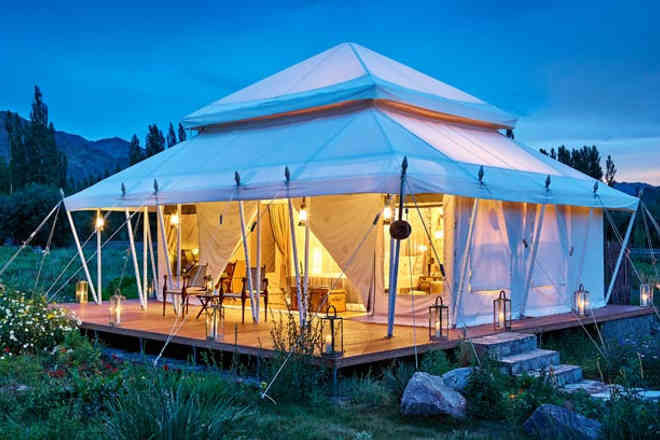 Ever thought of camping but used to 3-5 star hotels, "Glamping" is the solution to your problem. It is the 21st century style of glamarous camping in which you can experience the feeling of the "Billion star" hotel with all the luxury you are used to.
Rajasthan
Camping in the thar desert in the royal style of rajputanas is a glamour in itself.
1. Jaisalmer
Whenever i think about glamping the first thing that comes to my mind is jaisalmer. 10 years ago when i was not familiar with the term glamping this was the first place where i stayed in a tent and it felt no less than a hotel room. You can experience the thar desert in these royal tents and most of them have cultural shows in the evening to give you an unforgettable experience.
Serai in jaisalmer is the best place to experience the luxury at its best.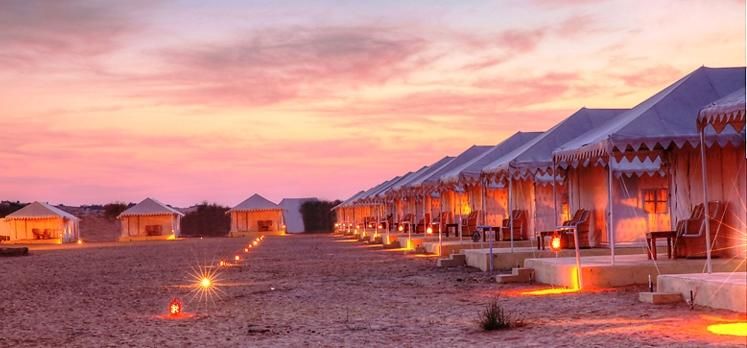 If you dont have enough time to visit jaisalmer then pushkar is your alternative to save time. You can experience the traditional kalbelia dance and the camel fair(28oct-4nov2017) in pushkar. Dont forget to visit the only brahma(the creator of universe) temple in this world.
3. Chhatra Sagar
This camp is built alongside the lake near a dam by the royal family of Thakur Chhatra Singh.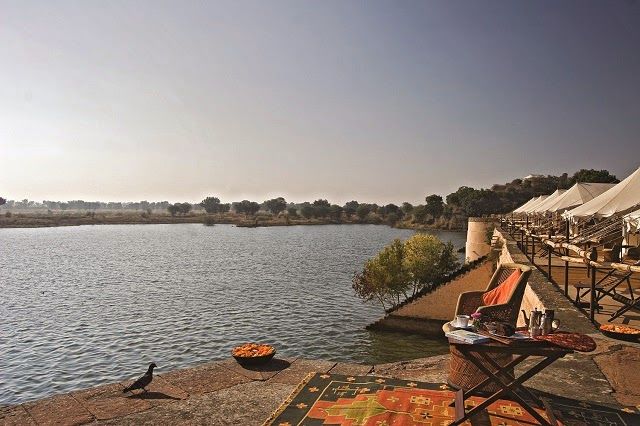 Leh
When we talk about camping hills and deserts are the two things that comes in our mind, so what better place than leh a perfect blend of both.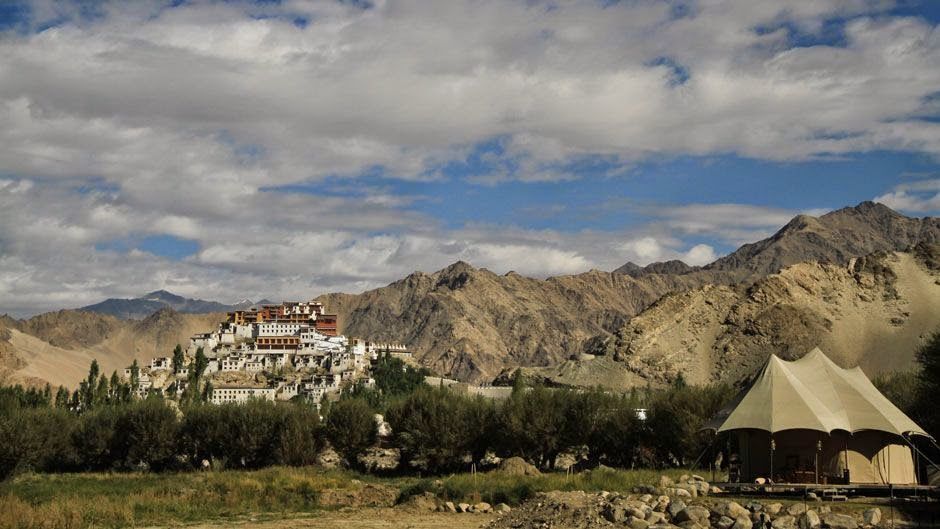 Camping in this beautiful place near the monastery will bring in the positive vibes.
5. Pangong
Going to leh by road is the dream of every motorhead in India to experience the highest motorable road and the journey itself is an unforgetable experience but staying in these tents in front of the beautiful pangonglake is something you should add to your list. Try the Nature's Nest
Houseboat Camps
If camping to you always means a tent then this is something you havent tried, staying in a boat.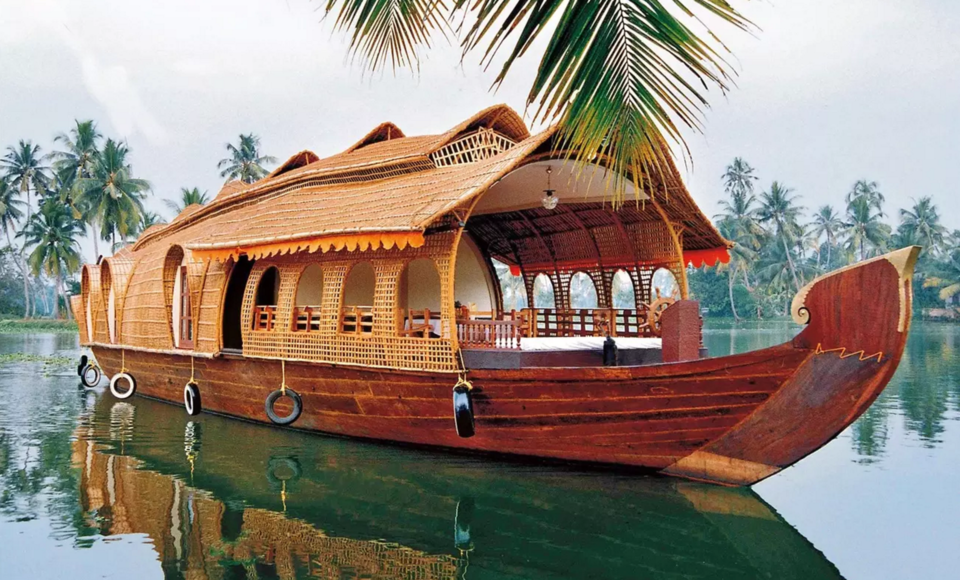 Staying in a boat in the backwaters of kerela surrounded by the beauty of nature is something worth doing once in your lifetime. These are perfect examples of glamping where your camp is moving in water to give you exotic visuals.
7. Dal lake
While visiting the beautiful valley of kashmir just give this a try.
Himalyas
Camping in the lap of mighty himalyas is the dream of every adventurejunkie in India.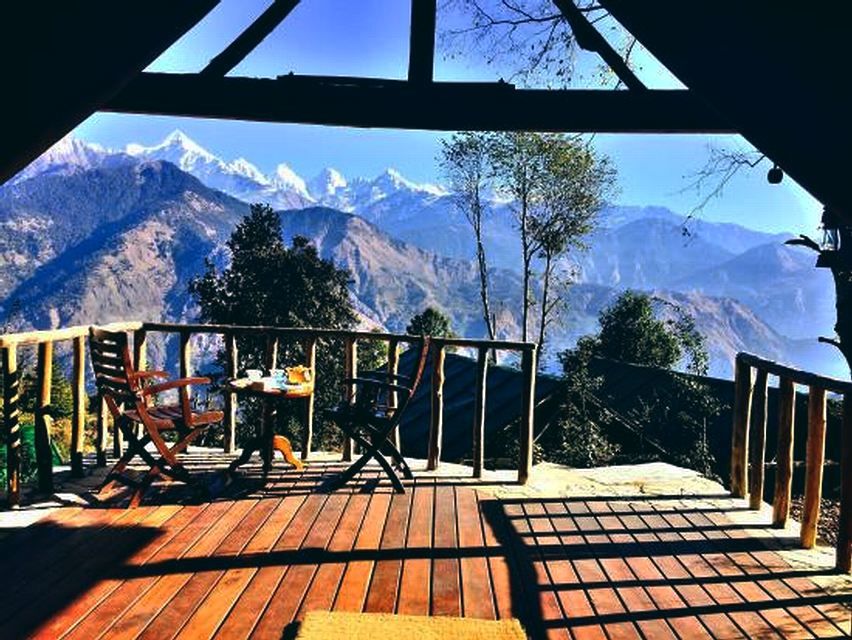 By looking at the view outside it seems as if Himalyan glamping retreat in munsyari is the best way to live your dream.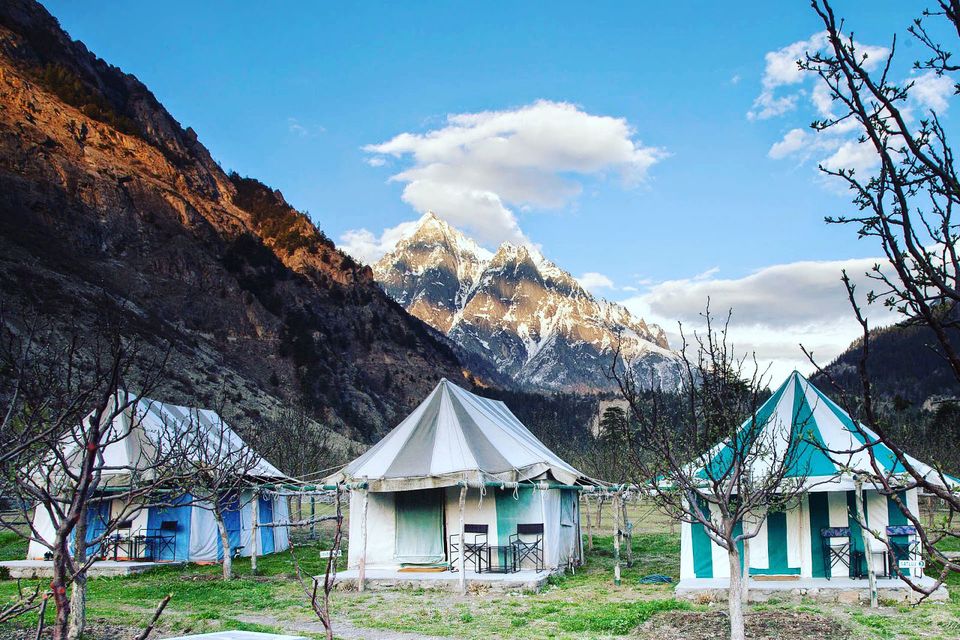 Sometimes just do it because the mountains are calling you.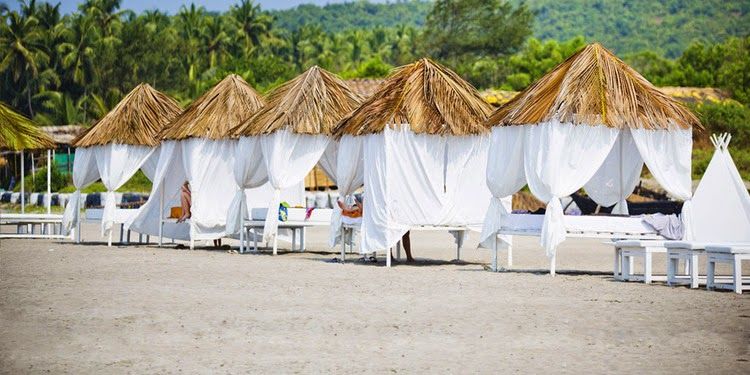 The last in the list is the party capital of india, party with your friends outside these tents on the beach.
#india,#rajasthan,#himalyas,#himachal,#manali,#glamping,#kashmir,#kerela,#leh