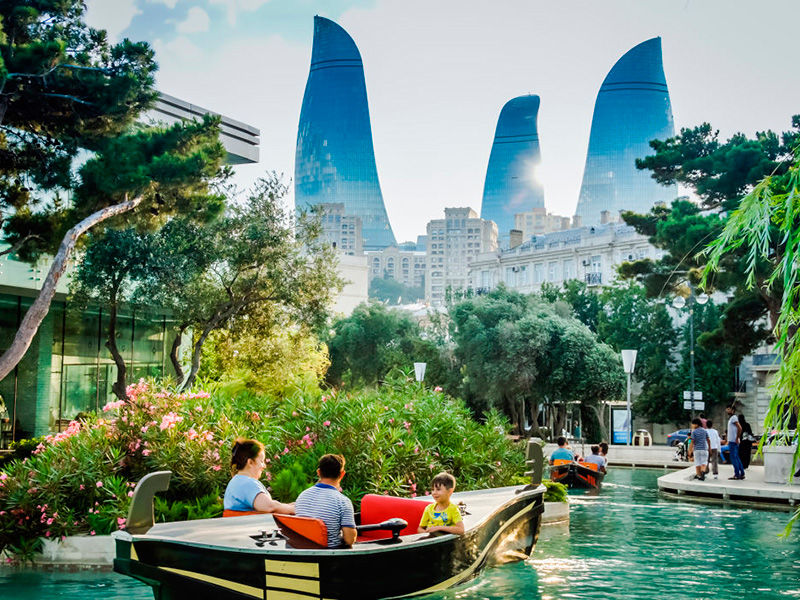 Azerbaijan, this untouched beauty in the heart of Eurasia will make you wonder why tourists do not consider visiting Azerbaijan. This exotic country is said to be filled with rich history, cultural heritage, and untouched nature. In fact, people who like to go a little off beat and discover the unexplored would love to be in Azerbaijan. If you are thinking how to travel to this Eurasian country? You will find many direct and stopover Azerbaijan flights from your destination and if you plan your visit in advance you can take advantage of early bird discount and book cheap flight tickets. If you are concerned about your accommodation you thousands of options to choose from. A well-planned trip will bag you the best rates on hotels in Azerbaijan. As a lot of flight and hotel booking portals offer phenomenal deals, you just have to set your budget and book your flights and hotels accordingly.

Azerbaijan is a perfect blend of East and West. The Persian, Turkish and Soviet culture makes it a unique place. Here is a handful of reasons why Azerbaijan should be in your bucket list.
Its immaculate nature
If you are mountain lover, you should definitely add Azerbaijan in your must to go place list. You can expect spectacular sight all around in the majestic Caucasus ranges. Winters are the best to see the spectacular view of the rugged ranges in white and brown color, the frozen waterfalls and lakes. During spring season the ranges transform into a breathtaking lush green view. These are a not to miss sight in the immaculate nature of Azerbaijan.
Get lost in Baku's old town
Baku is the capital city and also referred as the "Paris of Caucasus". The "City of Winds" is home to Beaux Arts buildings and beautiful walkways along the Caspian Sea, making it the perfect spot for those seeking long strolls.
Baku has many historical sites to visit to name a few Nizami Street, Icheri Sheher, Fountain Square, Flame Towers and Maiden Tower (the famous UNESCO recognized heritage site). You will also see a natural gas fire called Yanar Dag which continuously keeps on burning hence the name "Land of Fire" is derived from there.
Sheki
On the slopes of the Great Caucasus Mountains lies a small city Sheki. The ancient town is a true reflection of Islamic architecture, Silk Road, and mouthwatering cuisines. Do not miss out on visiting this tiny charming town.
In Sheki you can also visit the Palace of Sheki Khans. You can also try the traditional cuisines at a local restaurant while you are there.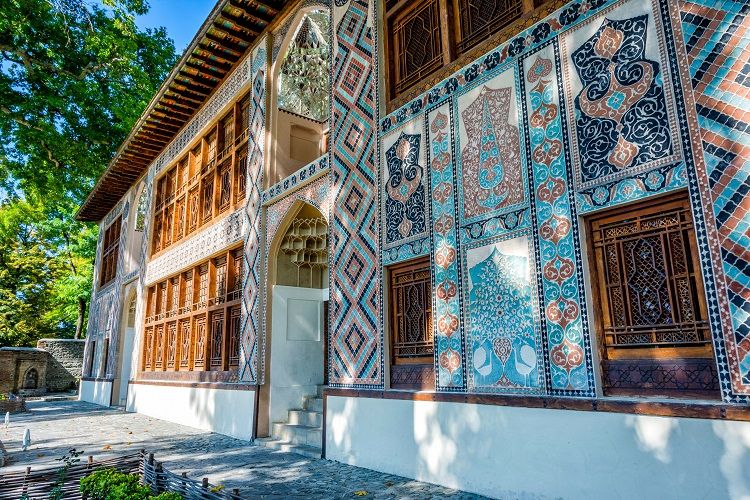 Villages
The rural and remotely located villages are amongst one of the marvelous sights. The inhabitants lead a very simple lifestyle and are a non-English speaking crowd, however they are the most hospitable people. In order to enjoy the local life, you should stay overnight with the villagers. A few of them make a living simply by hosting travelers and you can find rooms easily. The villagers prefer organic and healthy food hence even the food served by them is healthy. The locals do not have exotic dishes to offer however even the simplest seems to be flavorful.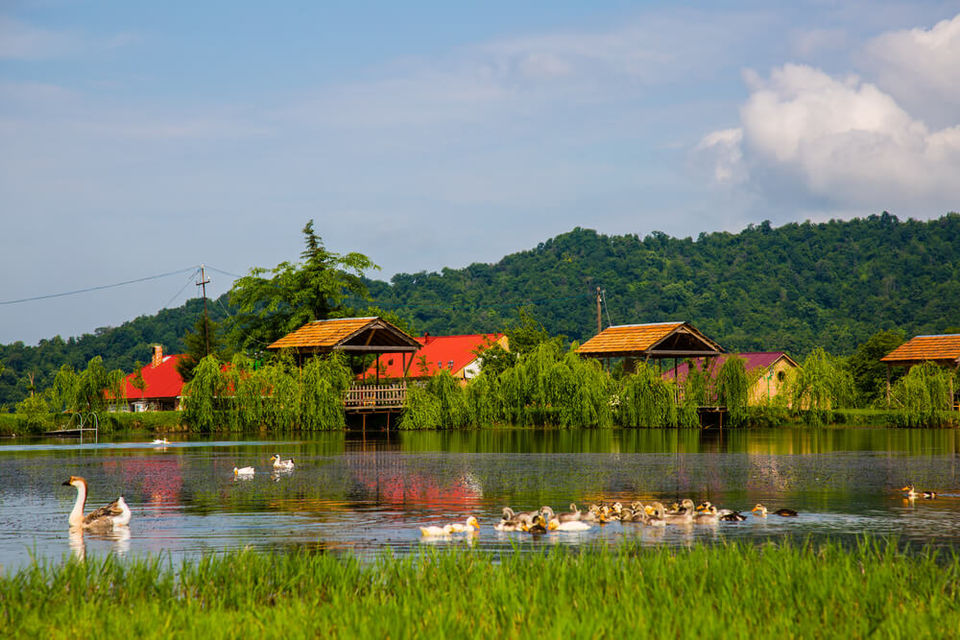 The Locals
As mentioned earlier the locals are the most hospitable, friendly and curious. Most of the locals speak Russian however because of the language barrier the hospitality will not be compromised they will help you in whatever best way they can.
Not too crowded
Though the country sights thousands of tourists every month Azerbaijan is not at all crowded, especially the remote locations which are not so famous, unlike Baku. Hence making it an ideal place for tourists seeking opportunities to explore the place in peace.
Gobustan
The mud volcanoes in the Azerbaijan are the most fascinating to watch. These gigantic mud volcanoes can spew out a lot of mud and hydrocarbon gases. These volcanoes are a great source of learning for about the oil and gas formation.
History lovers can bump into this place and expect prehistoric carvings. This site is recognized by UNESCO and has over 6000 rock engravings dating back to 5000-40000 years.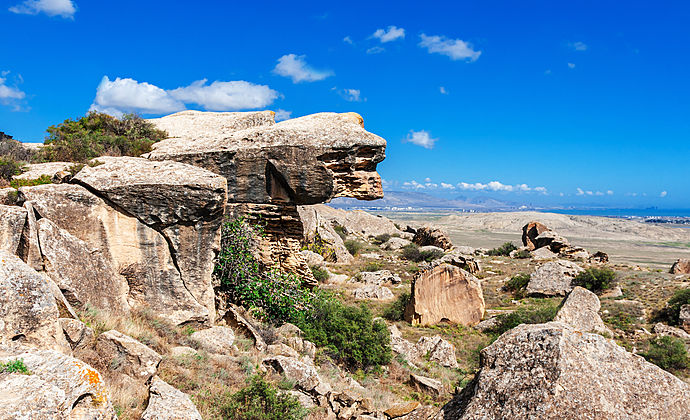 The local cuisines
Similar to the beautiful landscape and hospitable locals the rich traditional cuisines will not disappoint you. Some of the must-try dishes are Piti - a soup stewed with lamb and chickpeas, Kebabs – made of marinated minced meat, chicken or fish mixed with veggies and spices to make it flavorful. Dolma - the popular Middle Eastern cuisine has a different version and taste in Azerbaijan. Plov – Flavorful rice spiced with cinnamon and herbs and served with fried meat or chicken and vegetables and more.
Getting there is easy and affordable
This magical land gives an amazing feeling while allowing you to experience the authentic culture and the untouched landscape. As listed above there are many charming destinations waiting to be explored. Azerbaijan gives both the options to the tourists, exotic and affordable. You can get best deals on Azerbaijan flights and book hotels at best rates from leading travel portals like AlKamilBooking.com.