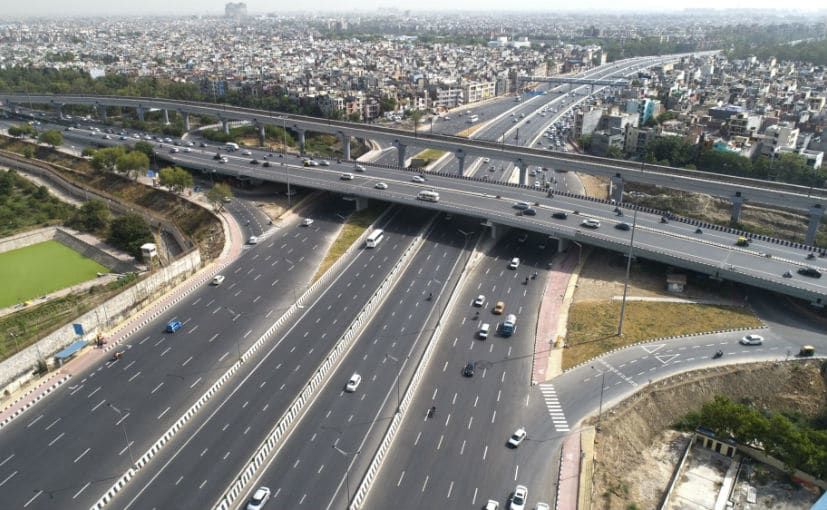 Difficult roads often lead to Beautiful destinations. Although not too difficult to traverse, the wonderful highways constructed all over the country are testimony to this statement. Don't you think without these amazing constructed highways these road trips would have become boring? Let's take a visual tour of the ten splendid highways of India.
1. Rameshwaram Pamban Bridge
The Pamban Bridge is certainly a synthetic wonder that connects Indian mainland with Rameswaram Island. Also called Madurai Rameshwaram avenue, the Pamban Bridge and avenue permits you to take the maximum scenic journey in India. The motorway is flat and instantly with maximum of the stretch enveloped with the aid of using sea from each sides. You wouldn't need this one to cease for sure!
This bridge is known as India's first Sea-bridge and was opened on 24 February,1914. The 2.057 km lengthy bridge, additionally called Bridge No.346 in Indian Railway reference, includes over one hundred forty spans. The brilliant characteristic of a double-leaf phase that may be raised to permit motion of ships and boats to become designed through German engineer Scherzer. The 114th span, halfway alongside the bridge, is known as the Scherzer span.
2. Chennai to Pondicherry
Popularly known as the east Coast road, the Chennai to Pondicherry Highway runs parallel to the Bay of Bengal, and is every travelers fascination. This is a state highway which is maintained by the government of Tamil Nadu, and is one of the most preferred alternate routes for Tamil Nadu.
The adventure epitomized through seamless ocean view, cool ocean breeze, and an countless streak of pine round is the maximum favored avenue to force directly to attain Pondicherry from Chennai. It is arguably one of the first-class highways in India.
3. Vishakapatnam to Araku
(One amazing Highway seen in the movie Majnu)
A state highway that connects Vishakapatnam and Araku and is known as the longest highway in the Vishakapatnam district of Andhra Pradesh. It covers a distance of 112 km from Araku to Vizag. It follows a road pattern of: Vishakapatanam- Kottavalasa- Srungavarapukota- Araku.
A drive through this Highway will surely leave you enthralled, leading to one of the most amazing Hill station in Vishakapatnam.
4. Mumbai–Pune Expressway
Officially known as the Yashwantrao Chavan Expressway, and is India's first 6-lane tolled expressway, and spans a distance of 94.5km. The expressway begins at Kalamboli in Navi Mumbai and ends at Kiwale in Pune. It cleaves via the scenic Sahyadri mountain levels via passes and tunnels.
The limited-access highway has decreased the journey time from Kalamboli in Mumbai to Kiwale in Pune to approximately hours. It has in large part supplemented the Mumbai-Pune segment of NH forty eight which had come to be extraordinarily congested and accident-prone.
5. Mumbai to Goa
Popularly known as the NH 66, and is the longest and busiest 4-lane National Highway, passing through the states of Maharashtra- Goa- Karnataka- Kerala-Tamil Nadu.
If you're a person who enjoys thrill during long drives during your travel, then this highway is surely where you should drive and enjoy the scenic route as well.
6. Gangtok To Lake Tsomgo & Nathu-La Pass
A ride through the dreamy landscape is surly one favorite thing for the ones who love mountains and winters, covering almost 520kms.
Nathula pass was populary known as a corridor between India and Tibet, and is located at an altitude of 4,310m and the beautiful Tsomgo lake can be viewed as well.
This famous Silk route is surely a drive through visit for all the travel enthusiasts.
7. National Highway 13
A famous two-lane route connecting Guwahati To Tawang in Arunachal Pradesh, maximum of the mountain trips are excellent of their personal way. And Guwahati to Tawang is one such magical journey. The stretch boasts of tremendous perspectives and lots of risky hairpin bends that might depart you thrilled. Even though it's miles one of the high-quality roads in India, nevertheless you have to be entirely careful whilst riding in this road.
8. National Highway 75
A major highway that connects the route Bangalore to Ooty passing through Karnataka- Andhra Pradesh- Tamil Nadu. This National Highway starts at Bantwal and Terminates at Vellore.
It is one of the maximum scenic roads that is well-known for its 36 hairpin bends. With inexperienced pastures and tall bushes surrounding those roads, it's miles one of the maximum lovely highways in India. Moreover, this direction will take you to the famous Mudumalai National Park so that you can take a pit prevent right here to witness fauna of their herbal habitat.
9. Leh-Manali Highway
This 428km Highway connects two capitals of India, which includes Ladakh and Manali, and is open for 5 months in a year. This highway acts as a trunk route for various Indo-China Border Roads, and supports all the heavy Army vehicles as well.
The Leh-Manali dual carriageway is normally lanes extensive with out a street divider however has handiest one or one and a 1/2 of lanes at a few stretches. Snow and rain could make the dual carriageway slushy or too slippery to travel.
10. Shillong to Cherrapunji
In India from the northeast journey diaries is the Shillong and Cherrapunjee kingdom highway. As you power via those roads, you may observe how the misty fog envelopes your vehicle. It is mystical, unstable and too stunning an experience. Since the adventure is simplest fifty-five km, you will now no longer ought to fear approximately prolonging the tantalizing enchantment of the hills with their fog and slim paths.
This fabulous scenic route cover up to 54kms from Shillong to Cherrapunji. One of the maximum lovely roads in the northeast, the Shillong–Cherrapunjee dual carriageway may be discovered engulfed in cloud and mist most of the year.
Amp up your adrenaline with an amazing drive through these scenic routes. With that, allow us to hop immediately to the listing of the pleasant and delightful roads in India for road trips.
Follow Tripoto on Telegram to get early access to top travel stories every day.
Share your stories on Tripoto's Clubhouse channel!