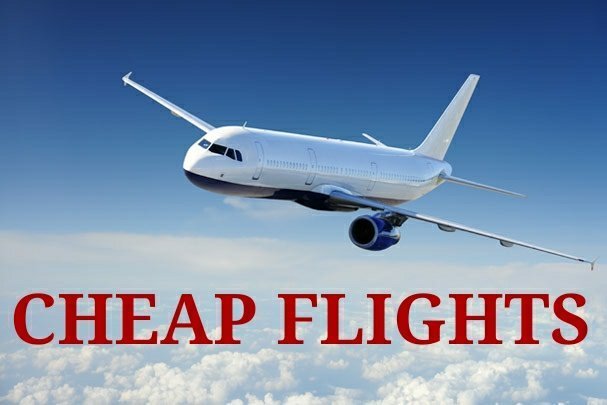 After doing extensive research, I am compiling a 10 step guide to ensure you get the cheapest possible price for booking a flight. Flight expenses are one of the major determinants of overall travel budget. A saving in flight cost adds a lot of flexibility to the overall plan budget.
I must admit that this post is a result of a lot of suggestions from my fellow travel bloggers. References/links are given wherever ideas are taken from other blogs/websites.
So, here's the ultimate guide to booking cheap flights:
Studies suggest that airlines track the cookies and charge a differential price for repeated searches. Searching for the flight in the incognito mode (private browsing in internet explorer) ensures that the cookies are not saved and the prices are not increasing due to multiple searches.
For incognito mode on Chrome - Press CTRL + Shift + N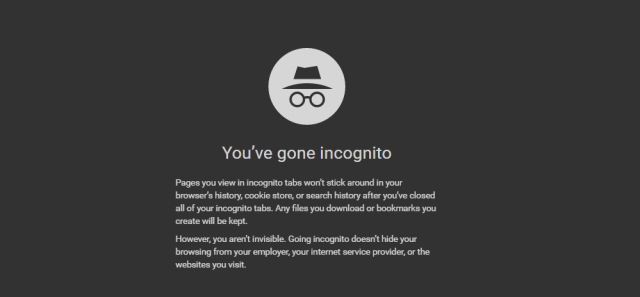 I usually use skyscanner for my flight search. However, I have compiled a list of top search engines (in my opinion) for your reference. Search engines compile the best combination of flights from multiple airlines.
If you have flexibility in terms of the location, skyscanner offers you a range of prices for different destinations. This will help you to compare the prices and take an informed decision.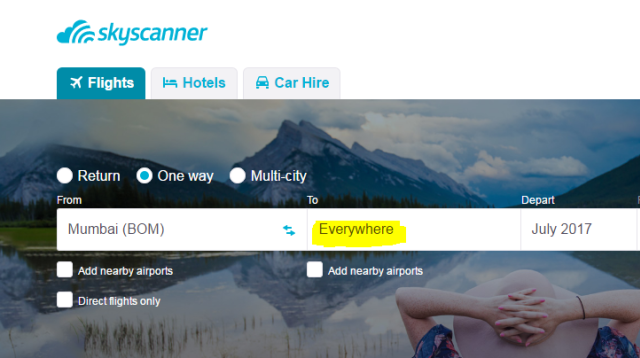 When you begin the search, do not select the actual number of pax (persons) travelling. Instead, set it to 1 adult and continue the search. Airline algorithms tend to increase the prices based on the number of pax.
Whenever you plan your travel, keep some flexibility on the date of the departure. There is a certain advantage to it. On skyscanner, there is a way to look for prices for the whole month. Due to traffic, certain dates have a higher price and just by adding some flexibility, you end up saving money.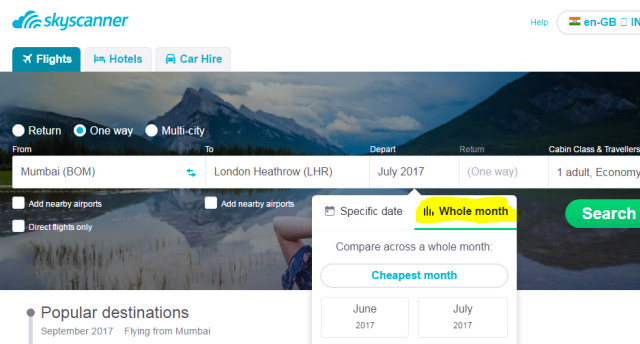 When you are taking internal flights that are not too long in duration, prefer flying by budget airlines. However, one needs to read the fine print to make sure that all costs are covered at the time of booking. Best way is to look up the airline related blogs as a practice.
Wikipedia list of low cost carriers is here.
https://en.wikipedia.org/wiki/List_of_low-cost_airlines
Error fares are a result of human error/algorithm bugs. One can take advantage and save a lot of money. You need to subscribe to the websites that track the error fares. I'm posting a few of them that I use.
Airfarewatchdog The Flight Deal Holiday Pirates
If possible, take an indirect flight
Flying direct is not always the best option. One can choose to strategically choose a layover and make it a short travel destination. This will also help you cover one more destination at no extra cost. However, remember to have sufficient time between the two flights to fit the short trip.
Eg: Fly emirates for a Europe trip and spend some time (3/4 nights) in Dubai during an extended layover.
Credit Card & Frequent flier programs
Sign up for the relevant frequent flier programs and look for upgrade or accumulate miles. Also, sign up for the best in class credit cards for travel. The travel miles/points come in very handy and save a lot of money.
Sometimes, fares are lower if you search them in the home or weaker currency. There is no guarantee for this, but it's worth checking once before going ahead with the booking. I have known cases where people have saved money with this trick.
Eg: For flights in/to New Zealand, search in NZD instead of USD