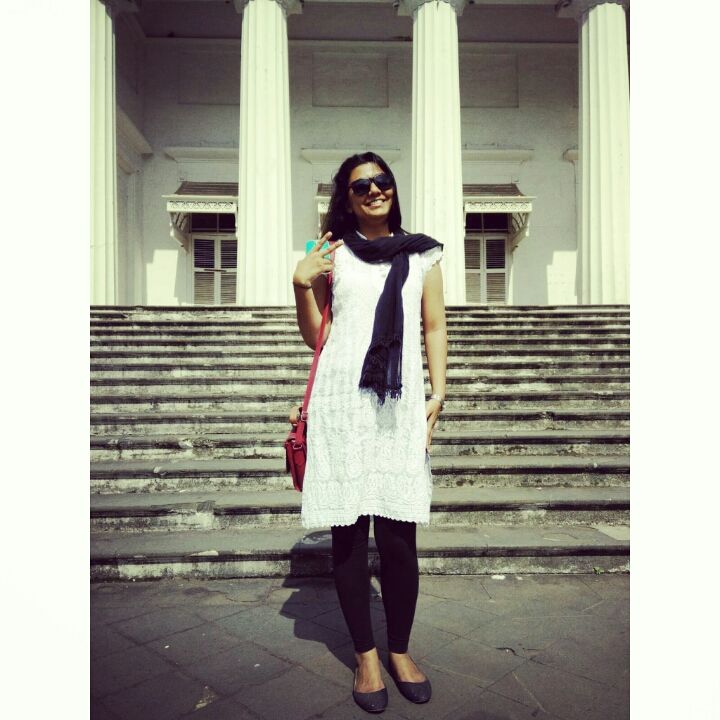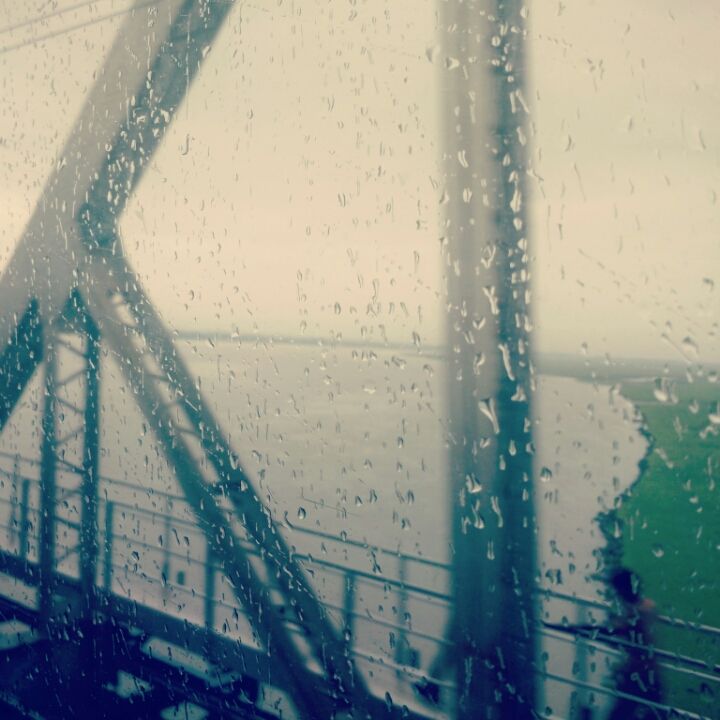 1.
Mumbai is a city for all, but a town for none
Lively Mumbai, the city of lights and traffic and high rises and beaches and sea. This city gives you tons of options to explore, as a tourist or as a traveller, you get to experience what you are looking for, varied experiences.
Watching the sun set at the Marine Drive, or strolling down the Band Stand at 12 in the night, walking bare feet on the Juhu beach, having coffee at the lavish cafes and partying hard in the awesome nightlife of Mumbai, you will have no regrets to take a vacation in Mumbai.
When I decided to move to Mumbai, I did not know I will face so much trouble with moving. I was well acquainted to the city as a traveller, but as a Mumbaikar I was not!
I tried to find a place for myself in this city, to feel like home, like my own town, but I could not, I did not feel at home, I was rather made to be felt a lot more away from home than I actually was.
2.
Mumbai is SAFE, only not for the ones who have come from outside
A city where almost 80% of the population is a migrated breed from various parts of the world, where in the morning your taxi driver is from UP and in the evening he might also be from Karnataka.
I was made to believe that this city is not safe in the wee hours, but then tell me which city is. However, since I am a girl – or to rephrase it – I am a single woman – this city AUTOMATICALLY becomes UNSAFE for me at all the hours.
I travelled alone, I travelled in metros and in locals, I travelled in busses and autos and taxis, and I felt so safe in the company of a driver from UP or Karnataka or Delhi or any other state of India. On a few occasions the taxi drivers were young lads, good looking and well mannered, and contradicting to what I was made to believe, they were neither harmful not deceiving. As a matter of fact they helped me beyond their duty and made sure I was dropped safely to my destination.
Mumbai is a city of people, built by the multitude of people and the variety of people you can find, and I have not given up on this city even though I have moved back due to reasons that will never make sense to a practical head.
If you are smart enough to keep yourself away from trouble, be sure this is a city as safe as any city in the list of safe cities in India.
3.
Money is time. Time is money!
It does not matter if you have to travel from Borivali to Churchgate, or from Nerul to Lower Parel, or from Vile Parle to Ghatkopar, be prepared for the insane travelling and the long distances that every citizen of Mumbai travels to live an everyday life!
It is overwhelming when you have to commute from somewhere as far as Versova to Church Gate in a city new to you, and I know all these places seem like a jargon to you, but once you will travel in Mumbai at your own risk, you will know what Travel in Mumbai is- It is time, it is money, it is pain.
If there is one thing I could change in Mumbai, it is changing the Locals to Metros, throughout the city.
4.
Friends are an investment – choose them wisely
As the saying goes, "Be wise whom you make your enemy, be wiser who you choose to befriend". 
For most part of my short movement to Mumbai, I was with extended family and being the chirpy innocent self (which I would rather think as Dumb after the experiences I had) I was honest for most part and gullible to the sentiment of emotion and family away from home.
I belong to a Muslim household, born and brought up in a Tier 2 city in India, and from where I come, I am expected to be clothed from top to bottom, serving tea and food to men of the family and being obedient to every objection on every wish/desire of my own, because I am a MUSLIM WOMAN.
However, if you have read a lot of my articles, you will be able to judge that I do not believe in suppressing dreams, killing desires, running away from experiments, being unbelievably rigid about a religion and thinking that every man/woman passing by me is a devious mischief.
Neither have I been raised to let go off my opinions, my dreams, my wishes and my happiness.
But I was made to believe and suffer through a trauma of impositions by an extended family, for whom my utter respect has been lost.
I was made to believe that following my dreams and moving away from my family to live and survive on my own is a mistake I have made, when the biggest mistake I made was to ever trust an extended family.
Let me enlighten you to some facts of my community, no-one wants the other one to progress, none is helping in the time of need, and every one you meet will want a Woman to be trapped in the dead of the house and make her believe she only worth giving birth and raising children.
A lesson learnt is – Trust your friends if you have learnt to choose them wisely, but never trust the relatives that your blood has imposed upon you.
5.
As you shall earn, so shall you lose
I have lived all my life in great comfort, which is one reason I moved out of my house to make a life of my own, to have my own share of struggles, but little did I know what Mumbai will teach me.
For a salary as meagre as it could be for Mumbai and as lavish as it could be for a Tier 2 city, I was in the charades of house hunting, trying to find something that was remotely decent and spacious enough to be called Home!
I was disappointed beyond words and beyond imagination, for I saw how small and dirty the flats were, how expensive every square foot of area was and how unbelievably insane the housing was in Mumbai, for as much as I could lose half of my salary for a decent 10 feet walk space of living.
The same housing I could find in a decent amount in any other city except for Mumbai.
It is a crawling city, where people live in huts and houses and flats without even the basic facilities and I failed to find a reason to convince myself to suffer in this agony.
6.
Everyone is fighting their own battles. But everyone is also fighting a common battle
Survival is the term! Everyone is fighting a battle for survival in this city- and everyone has somehow made themselves accustomed to the life of survival.
For you don't live in Mumbai- you survive. You survive in the jam packed trains running up and down the town in peak hours, you survive in the madness of traffic at every street and signal two times a day, you survive in the extreme humidity that makes you sweat beads throughout the day in the sun, you survive in the pollution and the aging skin, the insane hair-fall and the deafening crowd. 
Peace of mind is not at everyone's liberty, peaceful sleep includes the sound of trains running right outside your house at 5 in the morning, walking on the streets includes being pushed by 10 people running late to their offices.
For the most part this city has taught me that living is not living, surviving is living.
An everyday battle that every common man in Mumbai shares is beyond reproach and extremely painful.
7.
Don't like the crowd? You ARE the crowd!
Every walking place in this city will introduce you to crowd, the hip crowd, the common crowd, the crowd that sweats, the crowd that dances mad, and the crowd in the day, the crowd in the night.
Personally I am not a crowd person, I am rather a solitude person. It was more than overwhelm for me to get used to this crowd, it was, as a matter of fact, madness for me for a first few days.
If you are a crowd person you will love it, if you are not, you will learn to accept it.
The more days I spent in this city, it made me realise that this city is nothing but a congregation of people from all around India, which makes the crowd.
People who love the city, who survive the city, who dislike the city, but all in one, they live in this city. Some who come here to pursue their dreams, some who come here to take steps forward, some who come here to get rid of poverty, some who come here to make their career, some who come here to make it to the Indian Film Industry, as a bottom line, all of them who come here to fight their own battles?
Don't fight the crowd, don't hate the crowd, don't be scared of the crowd, you are the crowd, embrace it!
8.
The city that runs in the day and shines in the night!
The most beautiful thing about Mumbai is how splendid it is a blend of the day and the night, a mystery to some, a charm to others.
This city never sleeps- which is so darn true!
Going for that long walk in the middle of night after a long and tiring day at work, is just so much fun.
Every time I see the sea, and the waves, the waters they have an amazing effect on my head, they calm me down like nothing else can.
If you want to live in Mumbai, learn to live in the night as much as you struggle in the day.
If the beaches and the night life does not charm you, you might as well be looking at the wrong things.
9.
Do not forget that dream!
Across the various reasons available there, for whatever reason you might are living in Mumbai, if even for a fleeting moment in your life you had a dream, do not lose it.
With the fast pacing life and the madness in this city, you tend to lose a lot of yourself, along with your dreams and your peace. But be steadfast, hold on those dreams in your eyes, and work on it.
You can be much more and bigger than anything your mind has ever conceived! Do not get bogged down by the disappointments of everyday life, the setbacks of your jobs, the failures and the struggle, because it will grow on you like a weed and it will kill you from inside.
Dream to live and achieve!
10.
It is not an easy city, but it is one city that teaches you lessons for life!
For all the wisdom and knowledge that I have shared above, I have a lot more to add, because every single incident, every single day, teaches you a lot about life. 
I vouch to you that it is one of the most difficult cities to survive in and this city will make you and break you both from outside and inside.
The lessons you learn from a life in Mumbai is nothing compared to the comfort of your home!
Live there once and you will never ever forget the city!