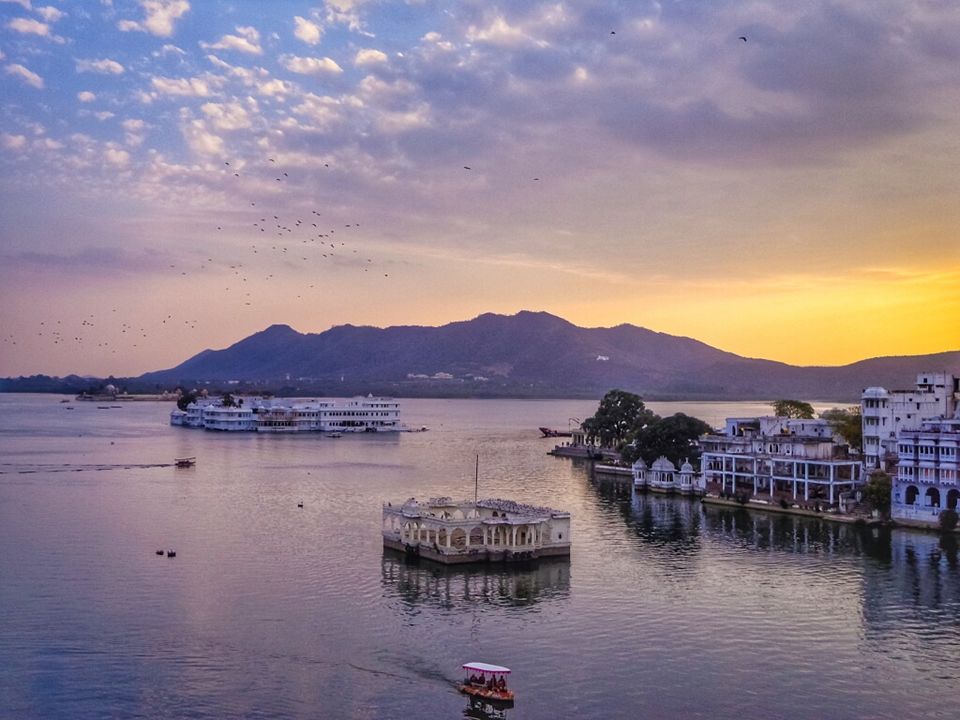 Apart from all the things to do in Rajasthan that cities like Jaipur, Jodhpur, Udaipur and Bikaner offer, rural side has its own charm. Colorful dresses, dangling earrings, heavy nose pins, and veiled faces bring a touch of culture with style of women. Whereas turbans, long 'kurtas', 'dhotis' and 'mojris' (footwear) shows the cultural style of males.
As you step in the rural zones, make sure to face some dust as Rajasthan is all about deserts, and the winds here are surely laden with sands. The effect of the same can be easily noticed in the state's architecture, costumes, customs, as well as food.
No matter how far you are, this color loaded state of Rajasthan will call you on its land. So brace up and scroll more for rural things to do in Rajasthan.
1. A day with Camp in the deserts: An important part to see art and culture of Rajasthan will lead your ways into the deserts that are open with the standard to luxury camps. The camping experience is so beautiful that one may not be able to resist a night stay with a bonfire and camel safari.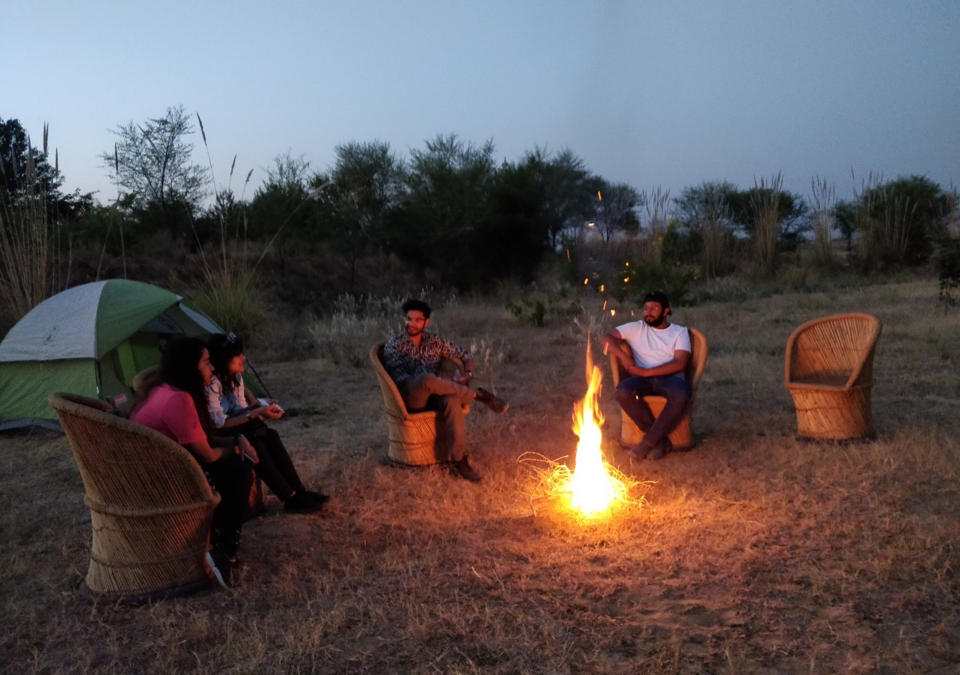 Look at the stars overnight and click your insta-shots with amazement. Not just stay, the camps provide a traditional welcome, cultural performances, local cuisine and overall experience worth to cherish for life.
2. Local Home Stays: Get ready to see those happy faces under the veil who will welcome you with naturally cool buttermilk and cots to settle for some time. Step into their beautiful homes which though are made with basic materials like mud and thatch, yet white and red paintings called 'maand' are evident on the walls every day.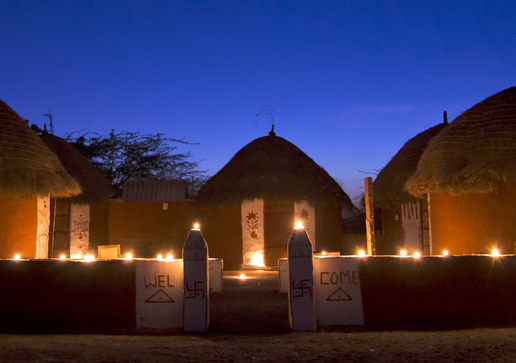 You will not be able to stop yourself from diving into their culture with a motto of 'simplicity at its best'. A perfect example of Rajasthan art and culture is right here!
3. Beauty lies in the details of Architecture: Rajasthan and architecture are way more synonymous to each other undoubtedly. From an old house to grand palaces, the constructions are just brilliant. Rural Zones encompasses some hidden gems as well like Cenotaphs, step wells, deep wells and more. You may become an explorer on own while visiting various locations of the state.
4. Hot Air Ballooning in romantic air: To experience rural Rajasthan on a distinct note, watch the zones with an aerial view. As you step over the hot air balloons and get sun-kissed, the ultimate beauty comes alive with naked eyes. Cross through barren lands and hamlets while clicking pictures and making memories of the amusing landscape.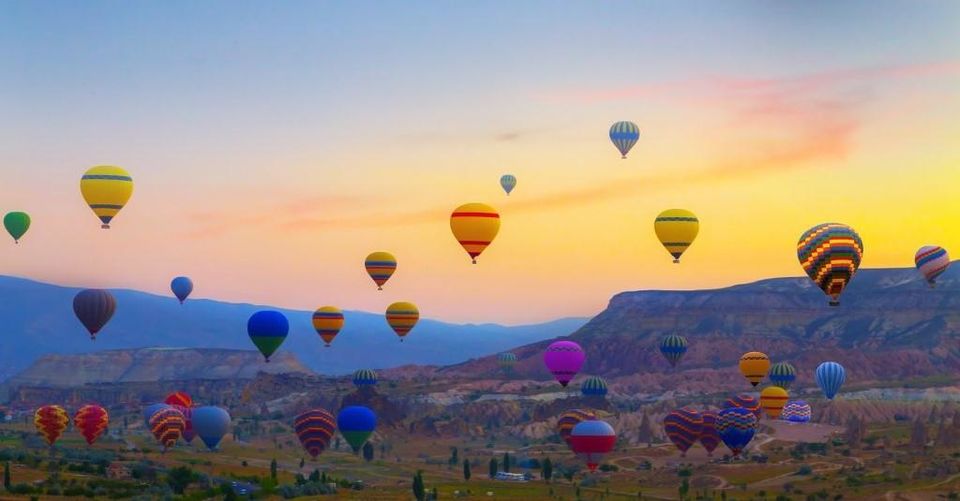 5. Trek into Aravalis to get awestruck sceneries: The Aravali range runs through the state quite diagonally while opening paths to explore rural areas differently.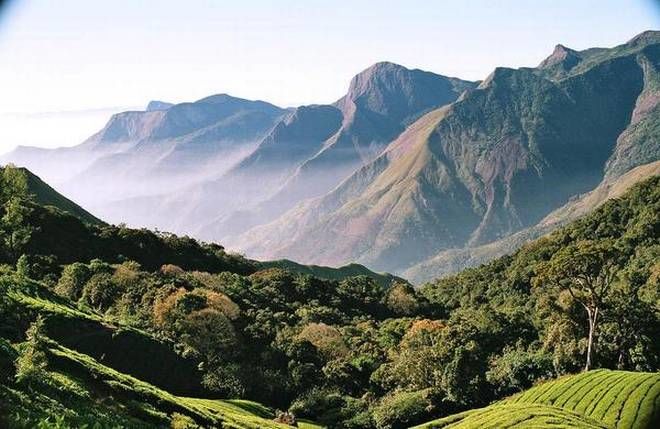 As one hikes on these ranges starting from various bases, they will be greeted with local tribes and their lifestyle, temples, heritage, waterfalls and of course, the views that were not imagined in a dry state. Travelers from all around the world hike up also to observe the starry sky, rural street lights, and natural ambiance.
6. Bird watching with Desert safari: Sounds interesting, ah! Desert safari in the regions of Jaisalmer and Jodhpur lets one enjoy bewildering sunset on one end and nocturnal birds on the other, mingling the scene together.
Get your cameras up if you are an avid birdwatcher and relish the aura with perfect shots. We would say, this is one of the not to be missed things to do in Rajasthan.
7. Embrace the miniature paintings: Some towns and villages of Rajasthan like Bundi and Shekhawati are studded with old times paintings whose details are simply spellbinding. Similarly, villages of Kishangarh are the mother of 'Bani Thani' style, most famous in Rajasthan art and culture. Art lovers from many countries strike to these locations only to explore the details.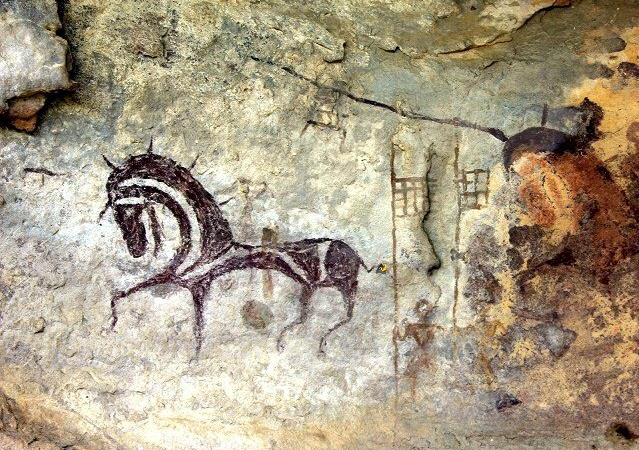 8. Rats are auspicious in Karni Mata temple: Throw away the fear of rats while being in Karni Mata temple which is settled in the outskirts of Bikaner.
You will be amused to see many black rats and a few white rats placing their presence in the temple for years. Interestingly, they do not step out of the temple premises and hence, a major attraction.
9. Print your own fabric: Oh yes! Visit Bagru village for the same for which Jaipur rural area is famous. As you meet the local workers, observer their lifestyle which is indeed struggling but their smile will make you happier.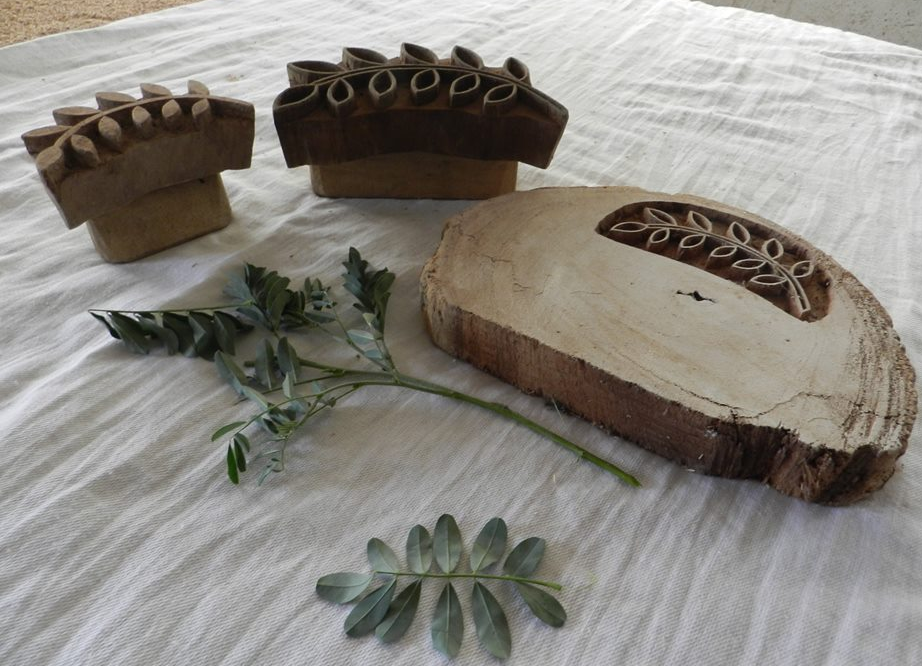 Learn what is Bagru print and buy either the smallest piece or a pack of shirts, you will be content with quality and prints.
10. Galaxy time in far away villages: You may experience rural Rajasthan extraordinarily with villages like Sambhar and Sam village as they carry the sheet of stars above their head. Milkyway galaxy will become your favorite camera shot as you lie down on the bare land and fall in love with the space beauty.
As you move to the roots of any destination, the passion to explore it more comes within. Extend your time with your visit to Rajasthan as you will not fall short of amusing things in this place. A chance away from city life is one of the best things to indulge in! So, why to miss this opportunity? Turn your holidays towards rural zones of Rajasthan today.