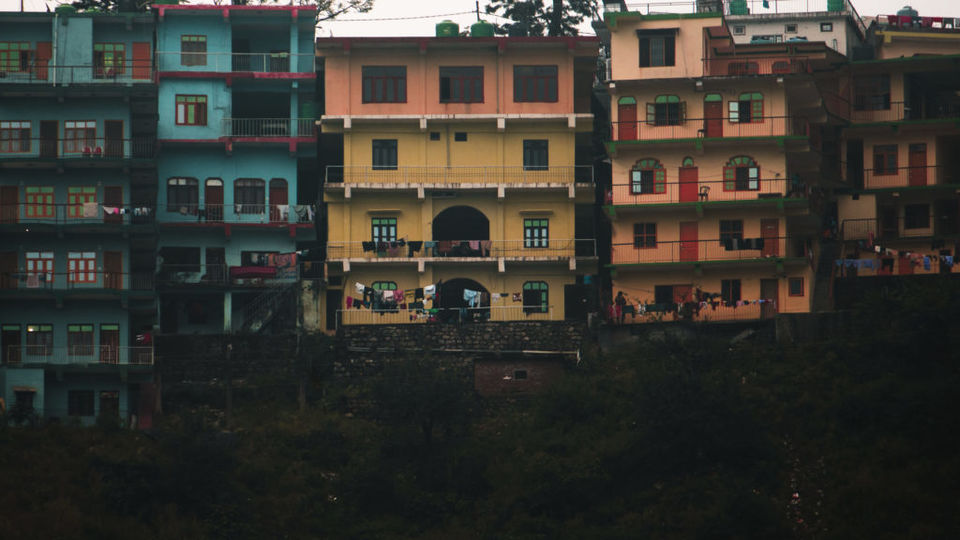 Mussoorie is also called the queen of hills, and you can see why. The place is filled with energy and things to do. From Kempty falls to the mall road it is jam-packed with things to see here. So where to start? I say start right from here.
Take a stroll at Mall Road.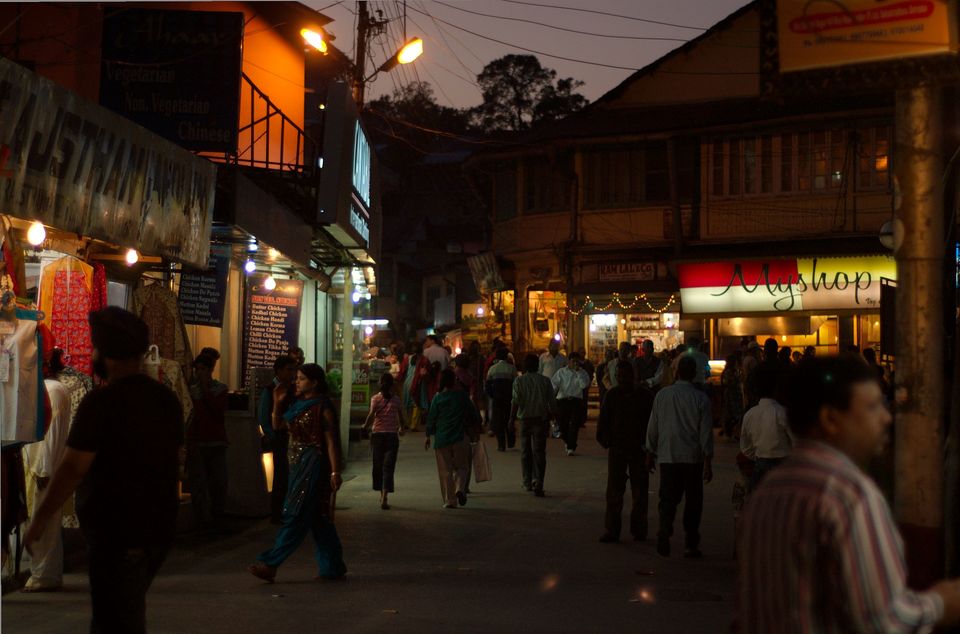 Almost every hill station in India has a mall road and Mussoorie is no less. When the dusk falls people return from their sightseeing, and no of people at Mall road increases significantly making it look totally different from what you see in the daytime. So Instead of having dinner at your hotel go out and find a place to eat at the Mall road.

Spend an evening at the Lal Tibba.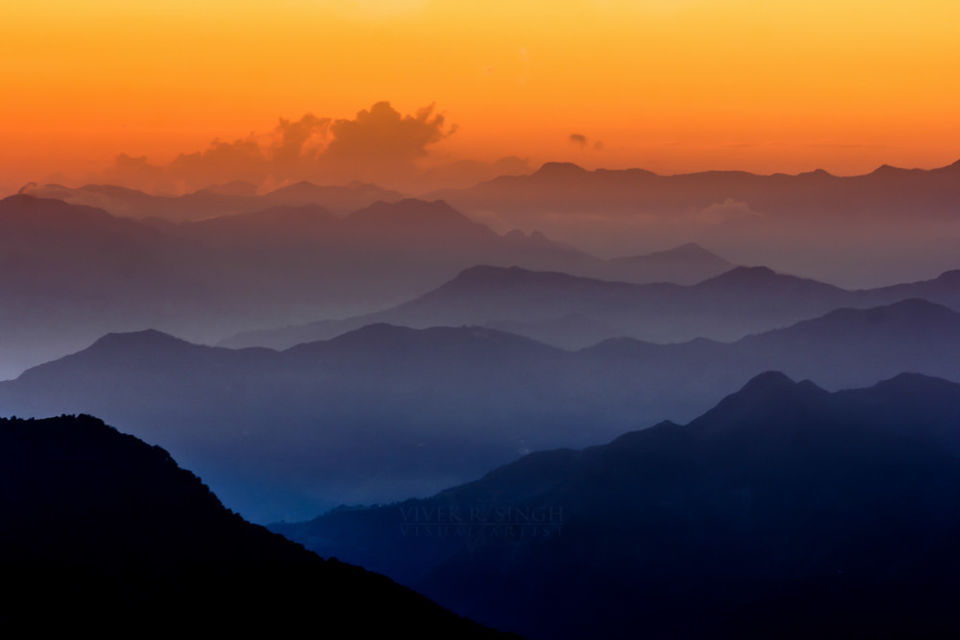 Lal Tibba is the highest peak in Mussoorie, and you can see snow clad mountain peaks from one of the cafés at Lal Tibba. Golden light from setting sun makes the Himalayan ranges more beautiful.

Take an early morning hike at the George Everest.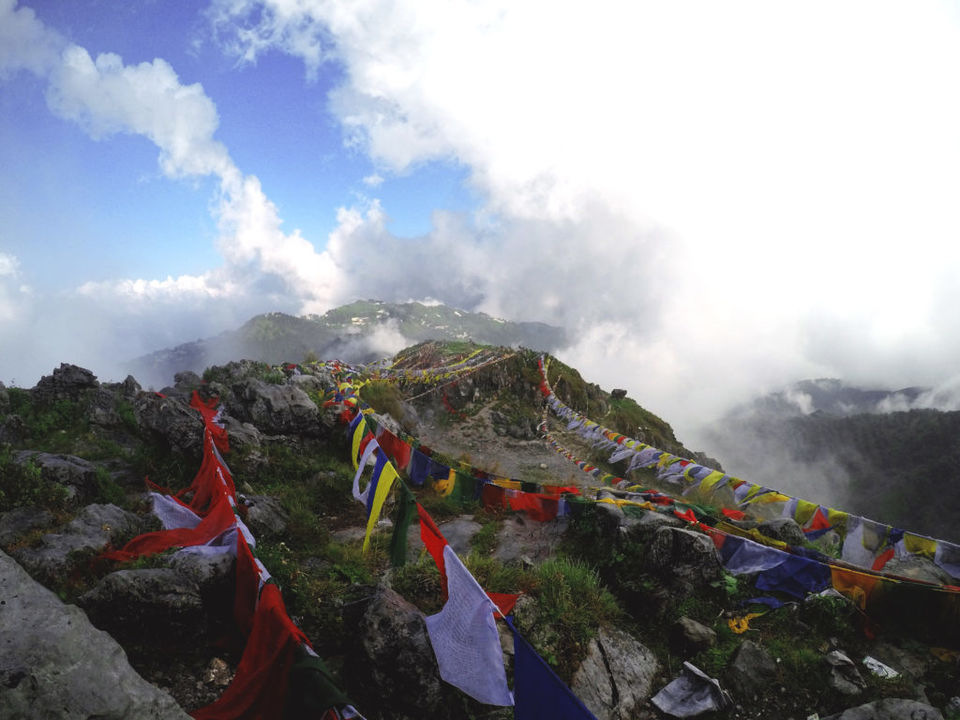 Situated about 6km from Gandhi Chowk, George Everest is a small mountain to which people come to hike. It's not that difficult if you are physically active (unlike me). From the peak, you can see one of the best sunrises in Uttrakhand, as the sun literally comes behind the mountains.
Take a bath at the Kempty falls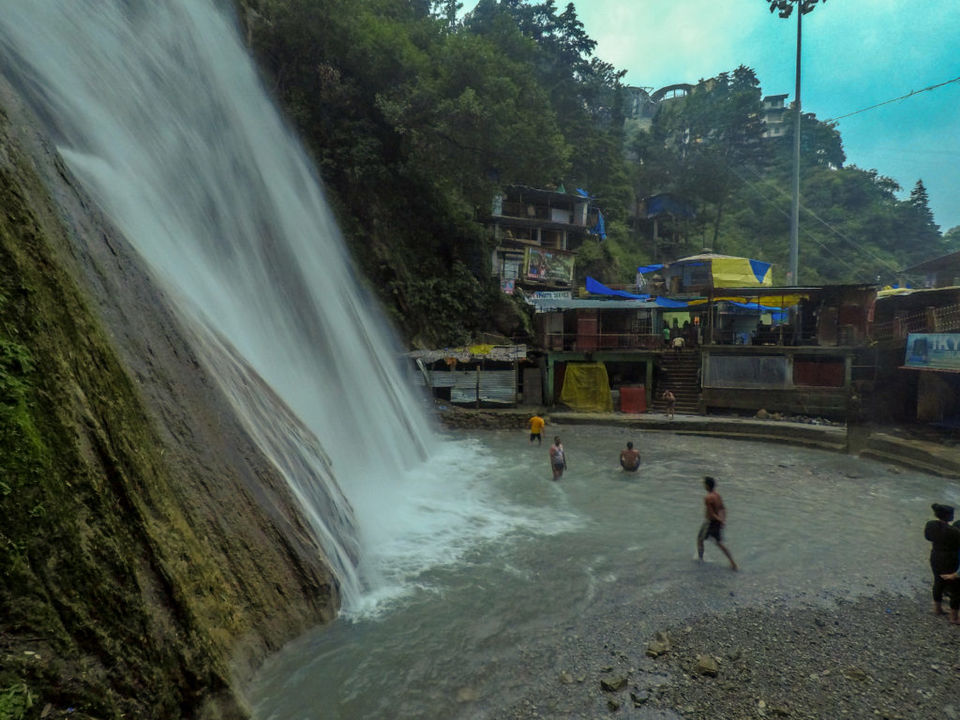 There are many waterfalls near Mussoorie but Kempty falls is the best among them. It is more of a public bath than a waterfall. The fall is surrounded by small shacks and shops. You can change your clothes at the shacks and some even give clothes for just bathing in the fall.
Overnight stay at Landour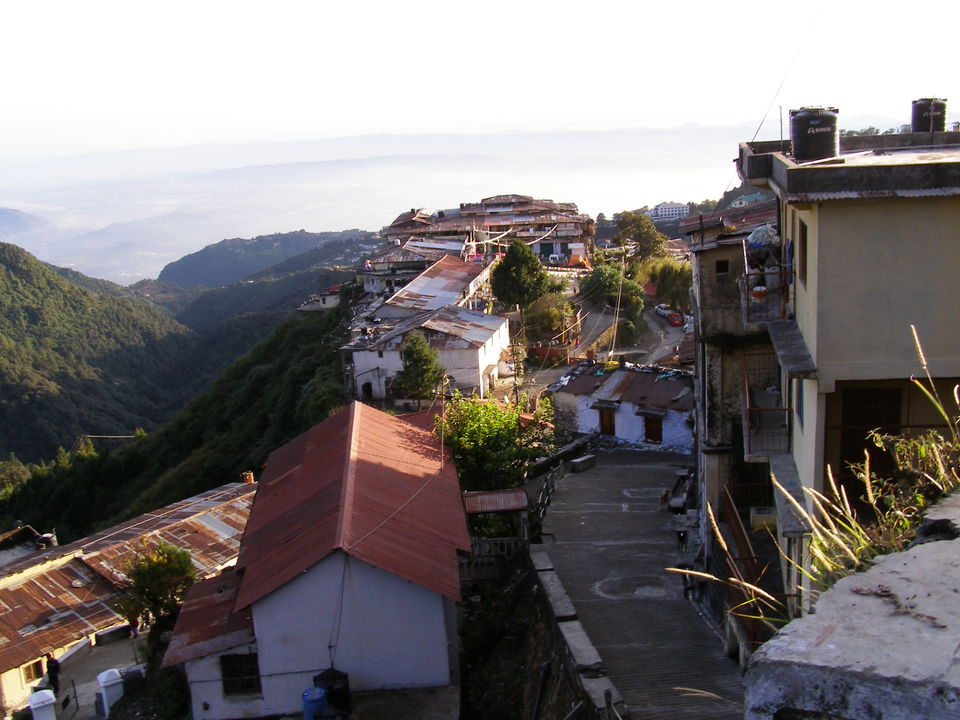 A small cantonment town is located on the slope for about 4 Km. It is most famous as the home of the famous Novelist Ruskin Bond. Landour is calm and relaxing, If you are in Mussoorie for longer do not miss this place. Many people just go there for an hour or two, but I think that this place is more beautiful when you stay overnight there.

Café Hopping
Little Llama Cafe
Anil's Cafe Char Dukan , Mussoorie
Clock Tower Cafe
The Mountain Cafe
The Charleville Book Cafe
Tip Top Tea Shop
Chic Chocolate
Landour Bakehouse
Cafe De Tavern
These are few suggestions. These Cafes are the ones where I have visited or suggested by my friends. Still, there are more left for you to explore.
Take a Cable Car to Gunhill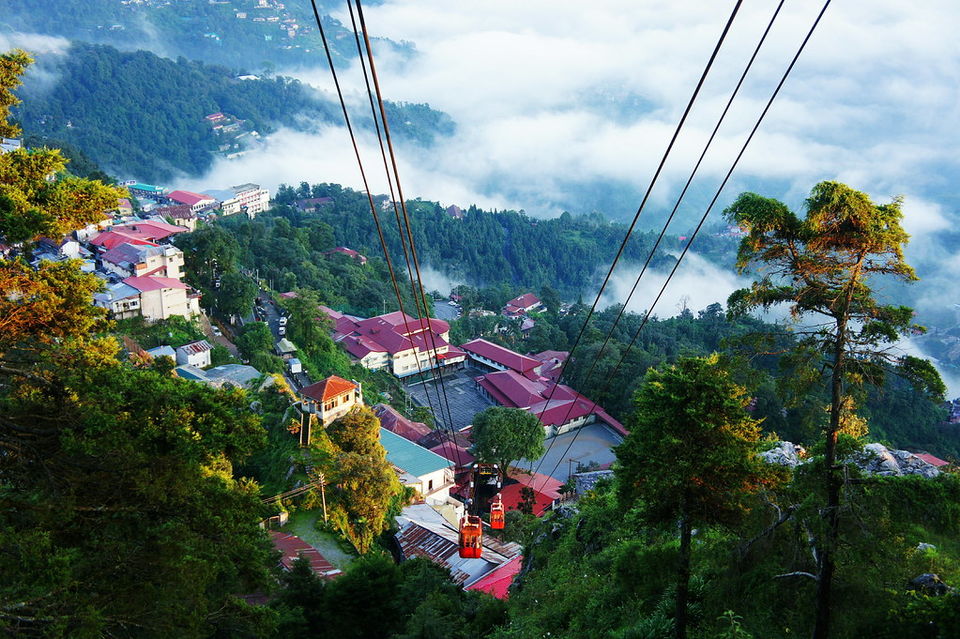 Gun Hill is the highest point in Mussoorie, and the best way to reach there is by cable car. The starting point is near the Gandhi Chowk and the endpoint is on the Gun Hill point. Gun Hill point is not something very different from other parts of Mall road but the cable car ride is the reason for going there. Gun Hill point is just a small market with different shops and stalls showing magic and all other stuff that you could easily do in the Mall Road.
To the Clouds End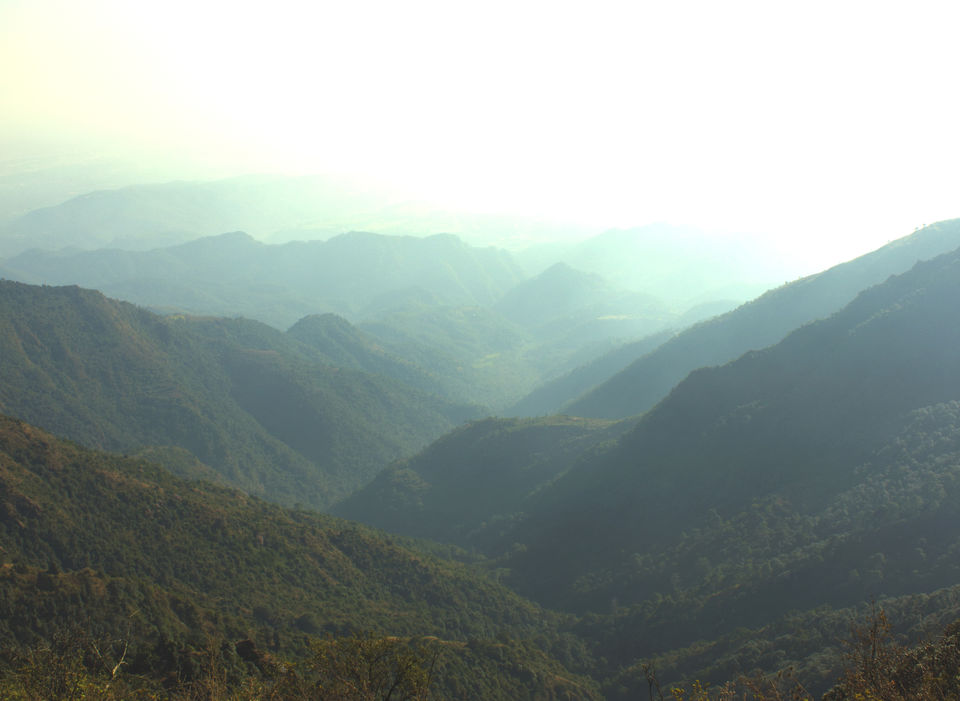 6Km from Library point clouds end is a long stretch of land gives a beautiful view of lower areas. You can reach there by trekking or on bikes. Though hiking is recommended. The path is along the Hathipaon Road from the Happy Valley. The place is best for light treks and taking beautiful pictures of the surrounding valleys.
Drive to Dhanaulti Eco Park.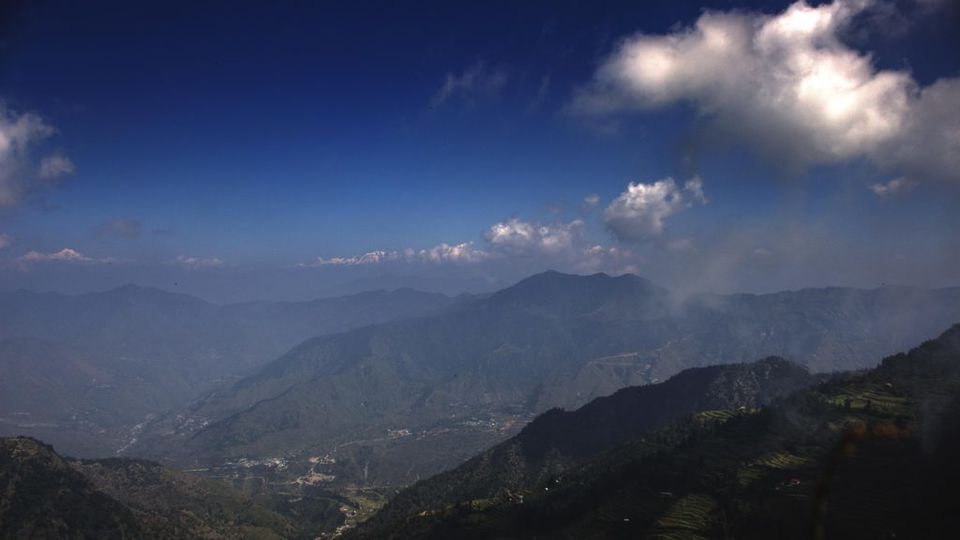 Dhanaulti is a beautiful place known for its quiet environs amidst the alpine forests of Deodar, Rhododendron, and Oak. And the road to Dhanaulti is no less than the destination. On your way, you will see a beautiful panoramic view of the Garhwal Himalayas and many Terrace fields.
Adventure activities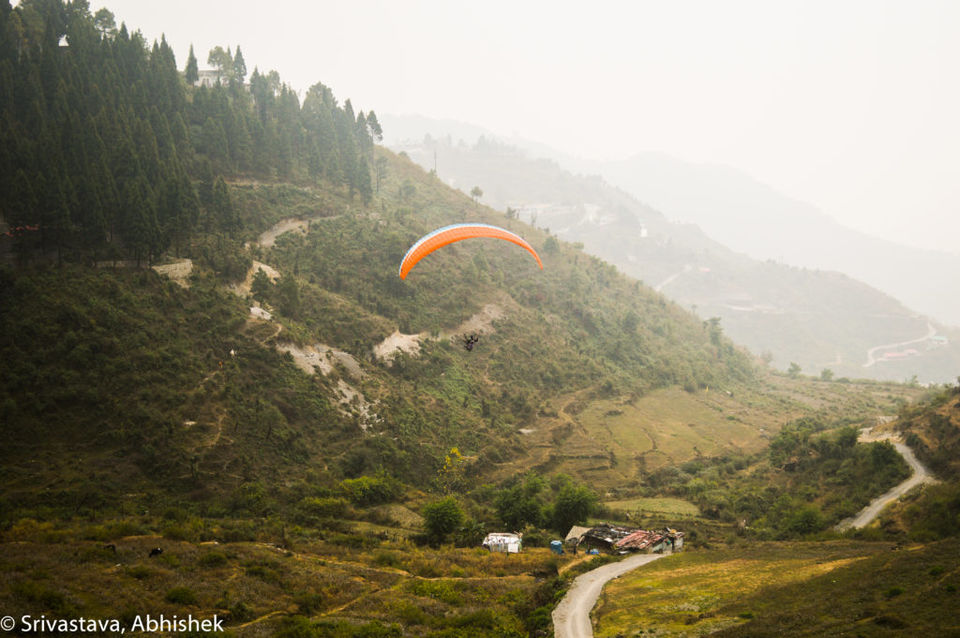 Mussoorie is known for all the types of adventure activities be it paragliding, mountaineering, Rafting or Ziplines. There are many places near Mussoorie where you can take part in mini adventure activities like Ziplines, skywalks or Zip Swings but if you like Hardcore adventure junkie go for River Rafting or paragliding. Paragliding could range from 4,000 ft to 10,000 ft according to price. While Uttrakhand Tourism Board Operates the River Rafting.
More information