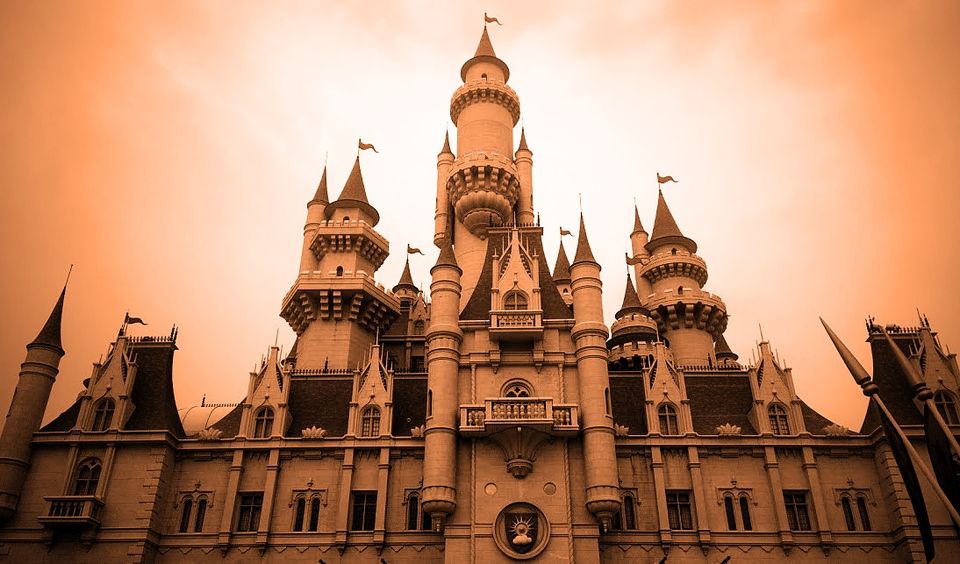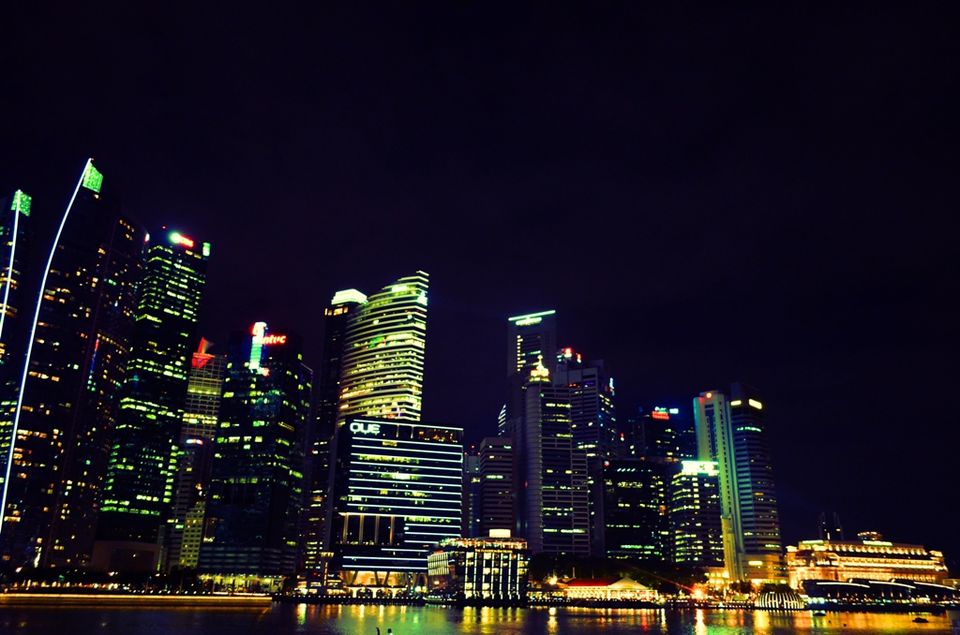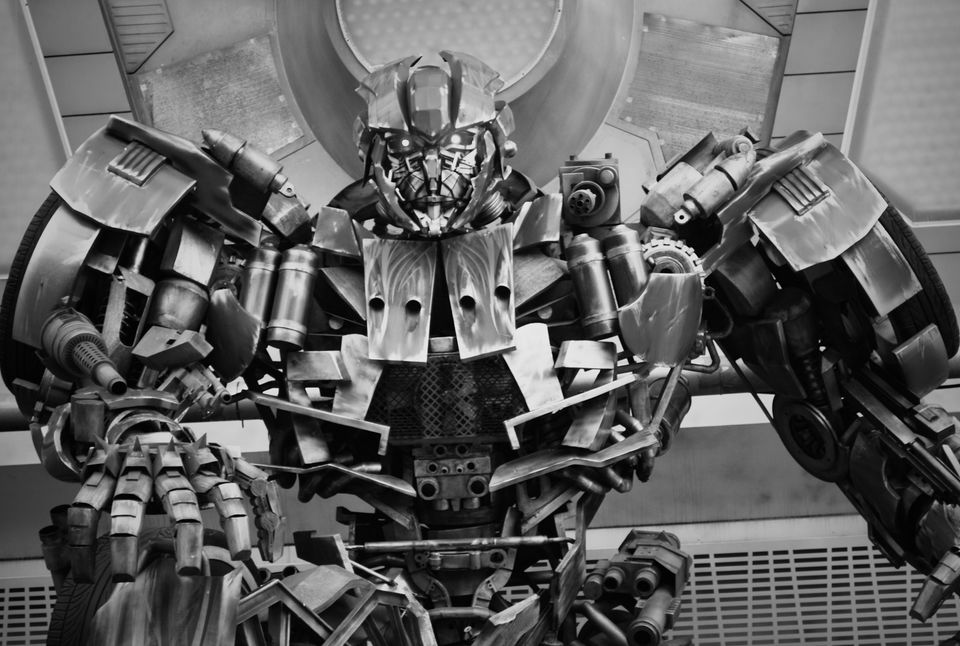 I was in Singapore for 45 days on a Student exchange program so got ample of time to explore the beautiful city. Singapore is a small port city but is also known as the Asian tiger. Singapore is ranked as the most expensive city in the world even more than New York. So if you want to visit Singapore for a holiday then one week is enough and the places you must visit and things you should do are as following:
1. The Laser show at Marina Bay
The Marina Bay is the most popular and beautiful part of the city with an astonishing skyscrapers. Marina bay is also famous for Luxurious brand Stores, Marina Bay Sands Hotel and The Laser show. It is a fusion of water and laser in the evening and is a non ticketed show.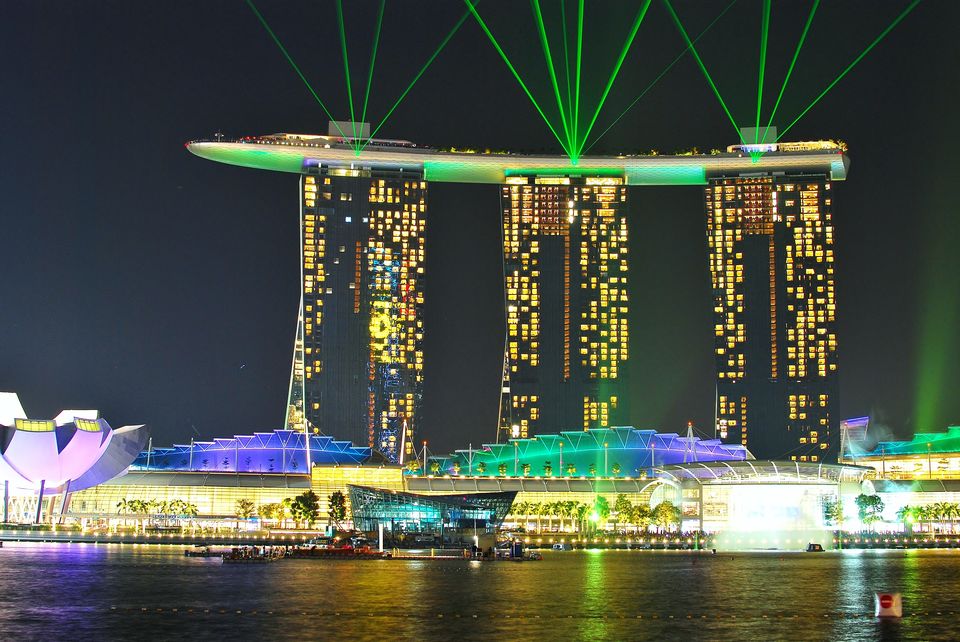 2. Evening walk down the Orchid Road
Orchid Road is at the heart of city with luxurious brands and a posh location .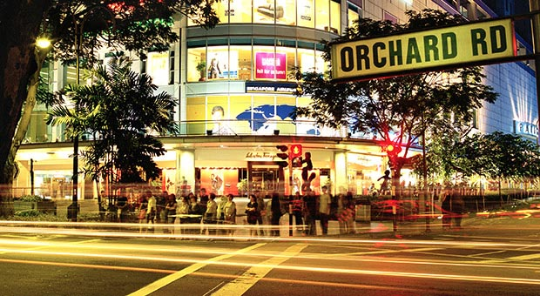 3. A visit to Little India
When it comes to Indian food then the only destination is little India. Enriched in South Indian culture Little India provides you with all kind of Indian food and other products.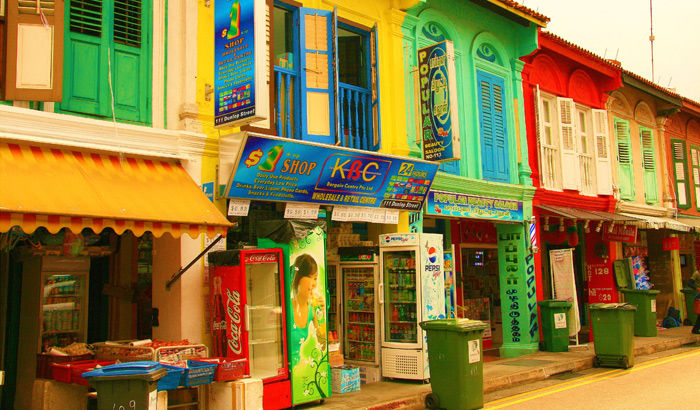 4. Vendor shopping at China Town
As the name depicts China town is full of Chinese vendors, Chinese food, Chinese lights and everything you can think about when it comes to Chinese.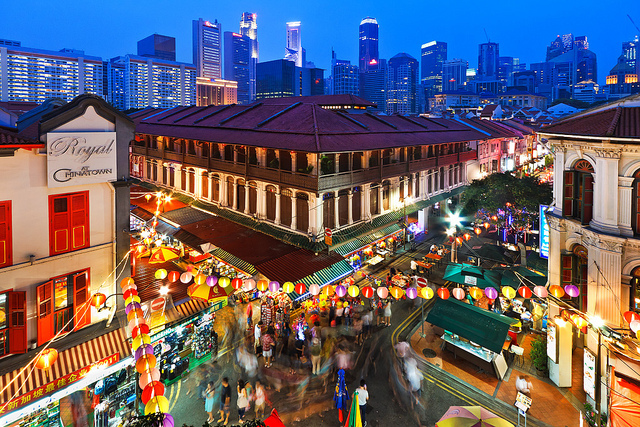 5. Live music at Haji Lane (Arab street)
This is probably the best thing about Singapore and indeed the best place. The famous Arab street with the Sultan Mosque which exactly looks like the mosque in Aladdin cartoon show give you a little feel of the middle east with only place where Sheesha (Hookah) is allowed in Singapore.
Adjacent to the Arab street is Haji lane with a line of cafes and small beautiful shops. Save this place for weekend and you are never going to regret it. The Going Om Cafe on Haji lane had become like a second home for us during the stay. The owner and the staff is super friendly and that place is probably the best place you want to be on a Friday night if you like Live Music. The artists playing and singing there are simply amazing and every time people used to end up dancing on the street with the music.
This street is no less than a Magic Street.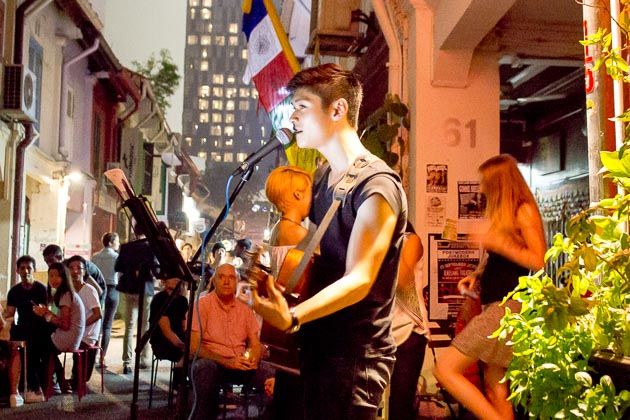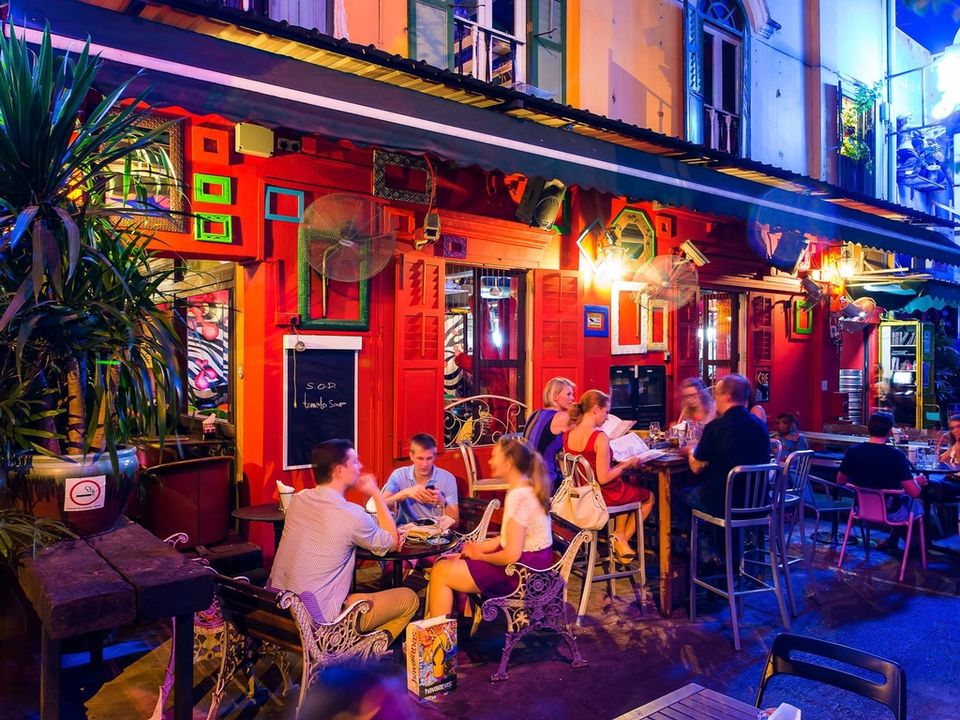 6. Street shopping at Bugis
If you want to buy super cheap stuff with a long range of products then Bugis is the place for you. You are probably going to find everything you require or if you need to buy some gifts.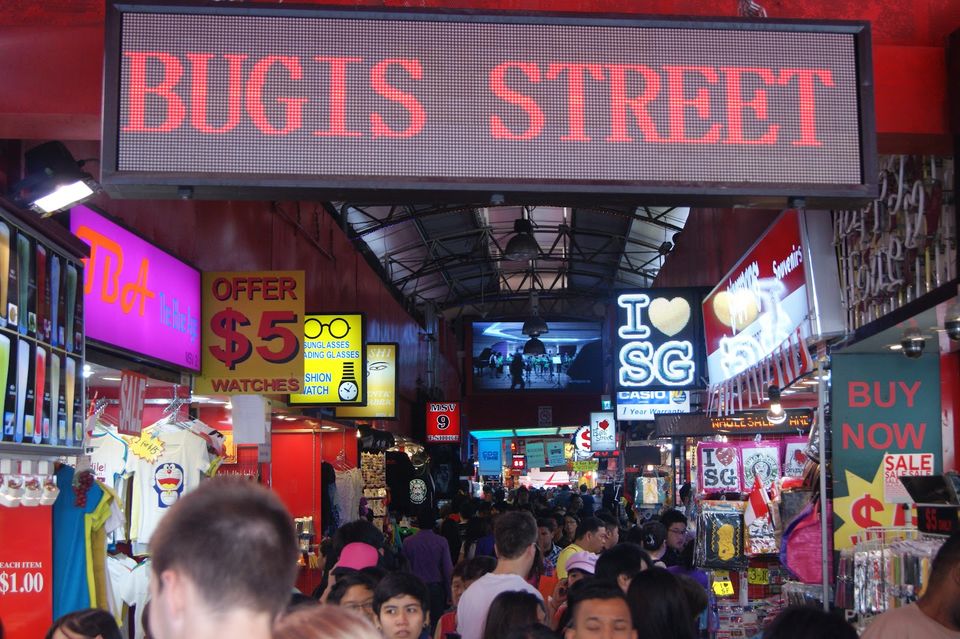 7. A Life time experience at the Night Safari
Well about Night safari you can also find it on there website but for me it is one of the best experiences of my life. It seems like you are part of their system and there is no barriers between you and the animals except few dangerous ones. It is indeed a super fun experience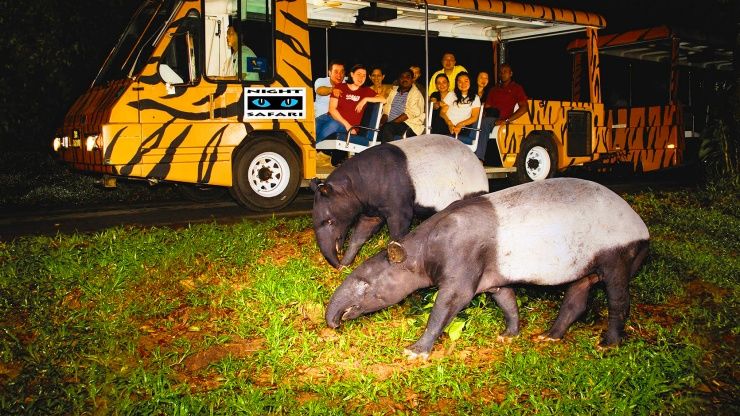 8. River cruising through the city
River Cruising ticket would be one of the cheapest thing you would find in Singapore. The best time to go for it is in evening when the city all around you is lit with beautiful lights and you are going through the city river. The Fullerton hotel looks magnificent on the bank of the river.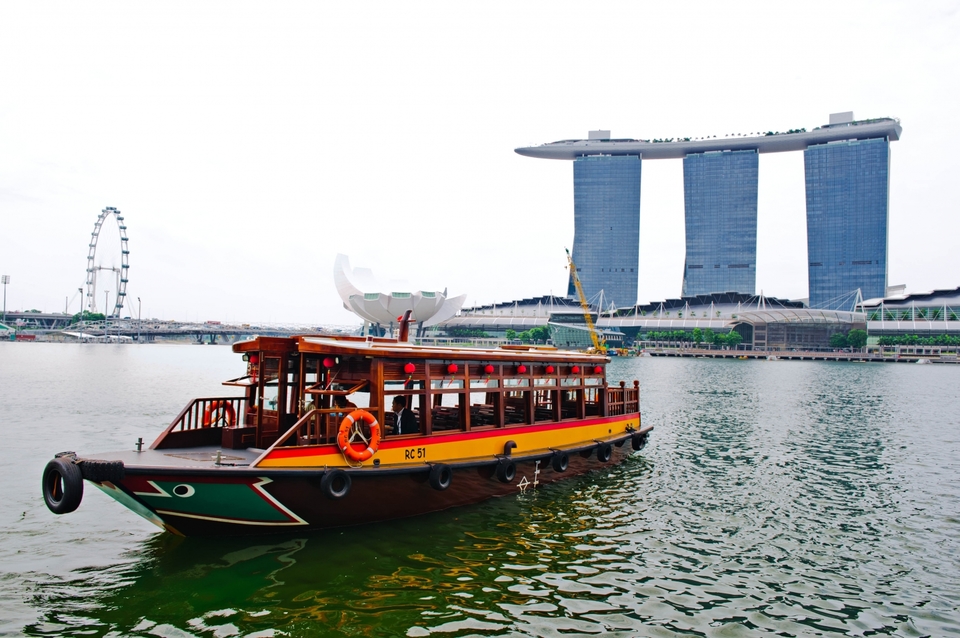 9. Night life in Clarkey quay
When we talk about Singapore then Night life is an important part of it. Few most popular clubs are Bang Bang, Zouk, Altitude one and The Fashion Club.
Among these clubs only The Fashion Club is at the Clarkey Quay but you will find many other famous clubs, pubs and food joints in Clarkey quay as it is a hub for such activities. Clarkey Quay is just on the bank of the river and look beautiful at night.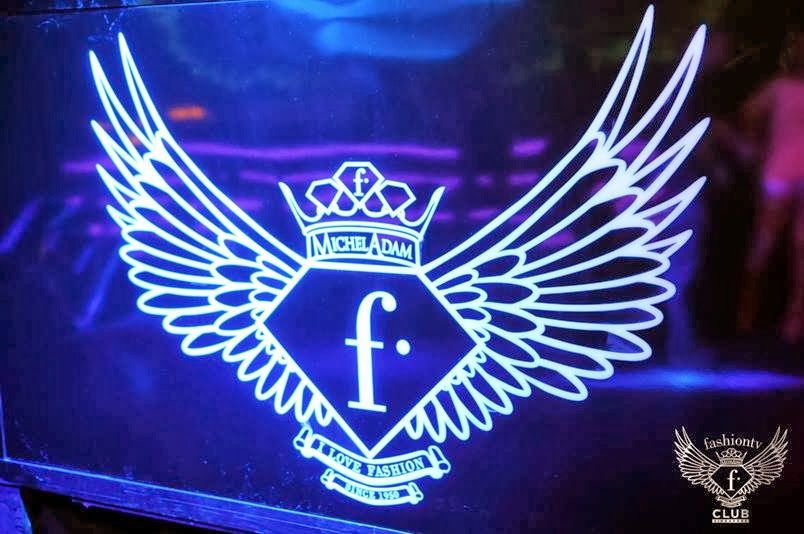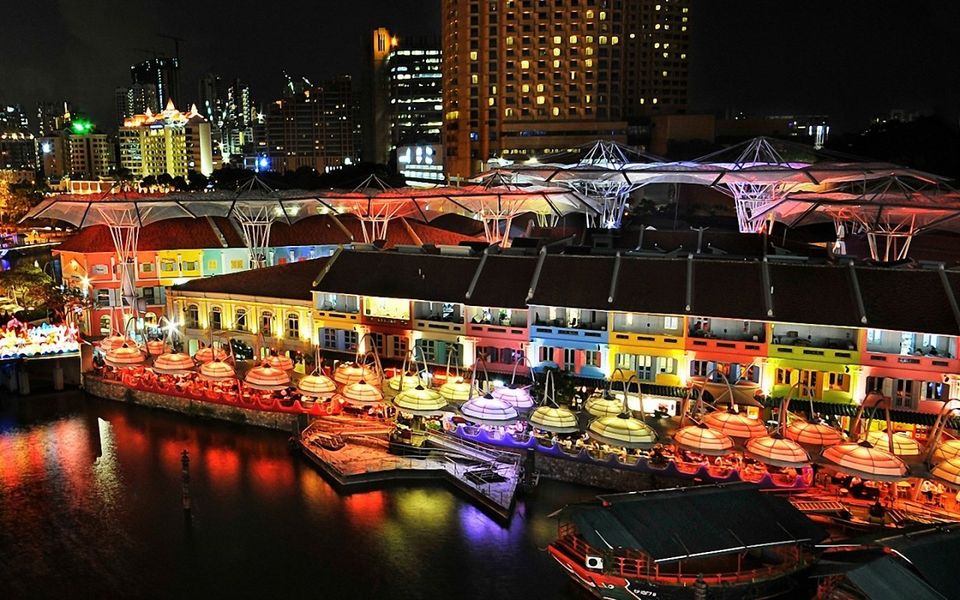 10. A day spent at Universal studios Sentosa
Universal Studios is in itself a brand name in Amusement Parks all over the world. Sentosa Island has a lot to offer you with beach and other recreational activities but Universal studios is worth spending a day. You have to buy a ticket and then you can enjoy all the thrilling and amazing rides. The most famous rides are the Transformer, Mummy, Jurassic Park and a Roller coaster ride.
There is also a live stunt show which you cannot afford to miss and If you are a Movie bug or in any case you are into Hollywood movies then you would love the Steven spielberg Show at the Amusement park.