The City of Romance - Agra was my next stop in my culture trip in Uttar Pradesh. This city has been in my list since forever and I couldn't contain my excitement to see The Taj. Given that my trip was poorly researched in all that exploring uncertainty involved, I am going to share the best things that you could do in Agra.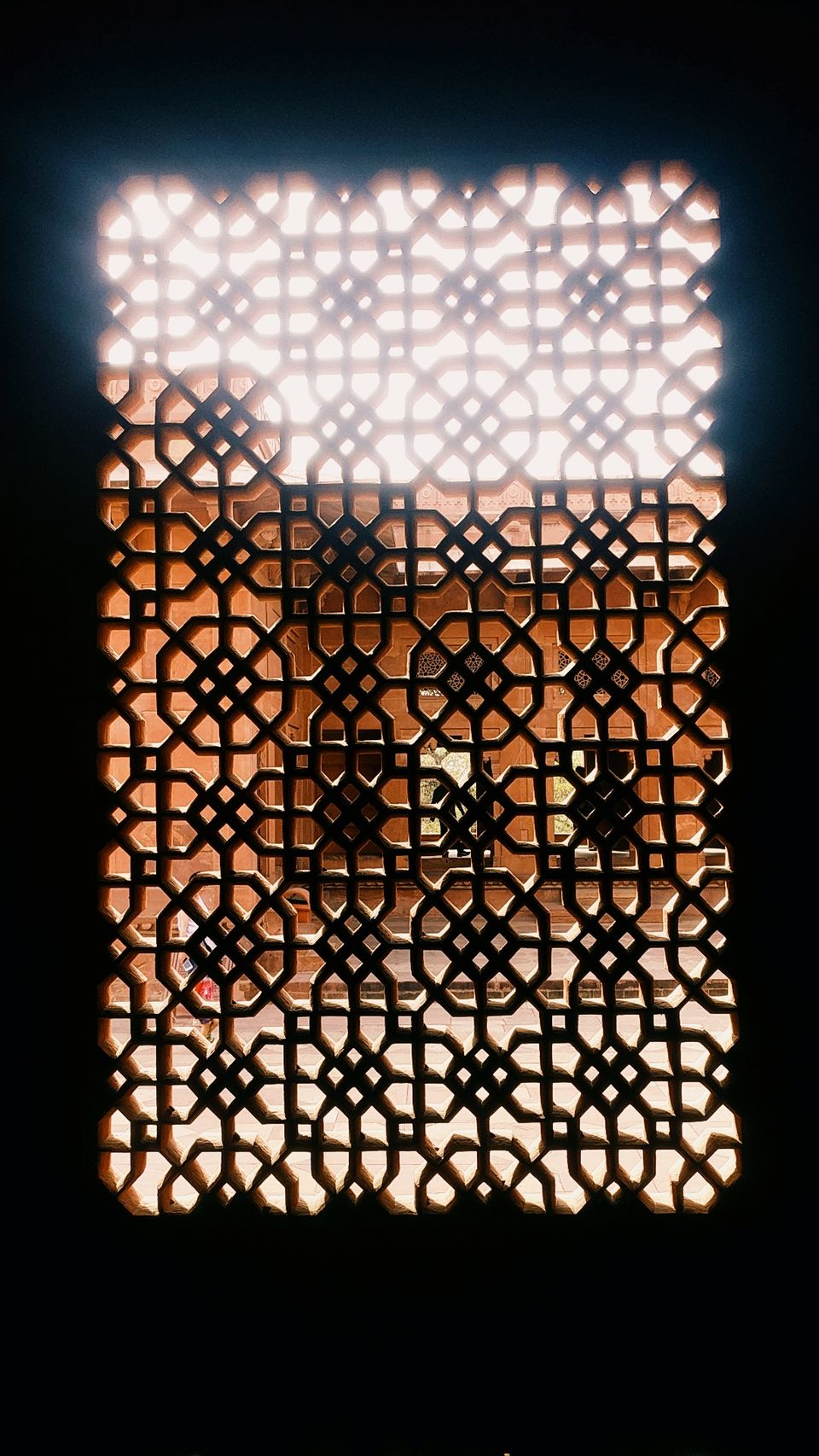 1. Let me get the most obvious one out of the way first. Witness The Taj. Given the romantic I am, it has been a dream to visit this symbol of Romance. Though I would most relate it to strength and respect by Shah Jehan for Mumtaz. It is not as white as it used to be but oh the grandeur! There are carvings from the Quran on the arcs. The minutely detailed carvings represent the art and beauty of the cultural India.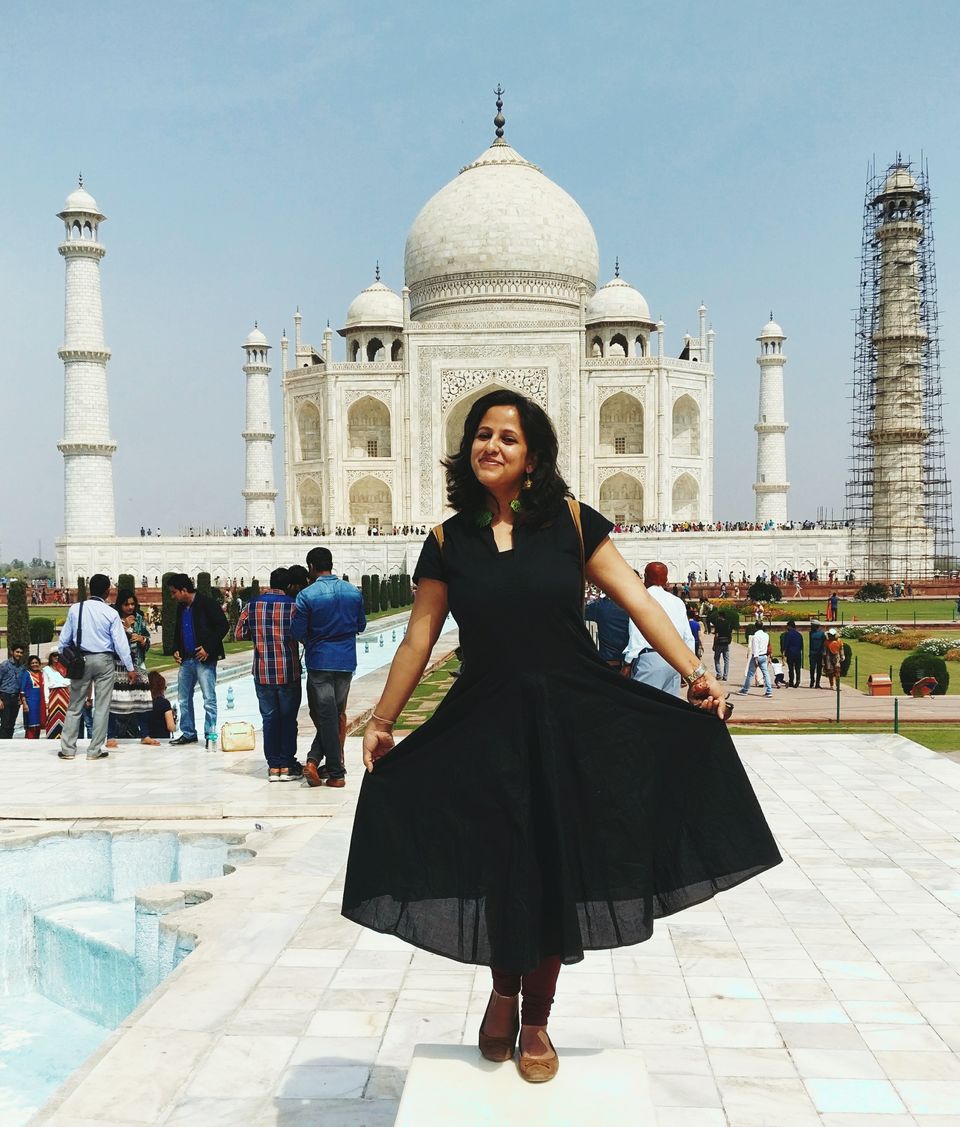 2. Make a visit to the Agra Fort. The magnificence of this architecture is beyond words. With the architecture and built it is no less than a royal palace. Great place for wedding photo shoots I must say. There's a lot of walking involved. I took a local guide who explained me the history and told stories. That's how I know the fort was built in 95 years 1565-1169 in the reigns of Akbar, Shah Jahan and Aurangzeb.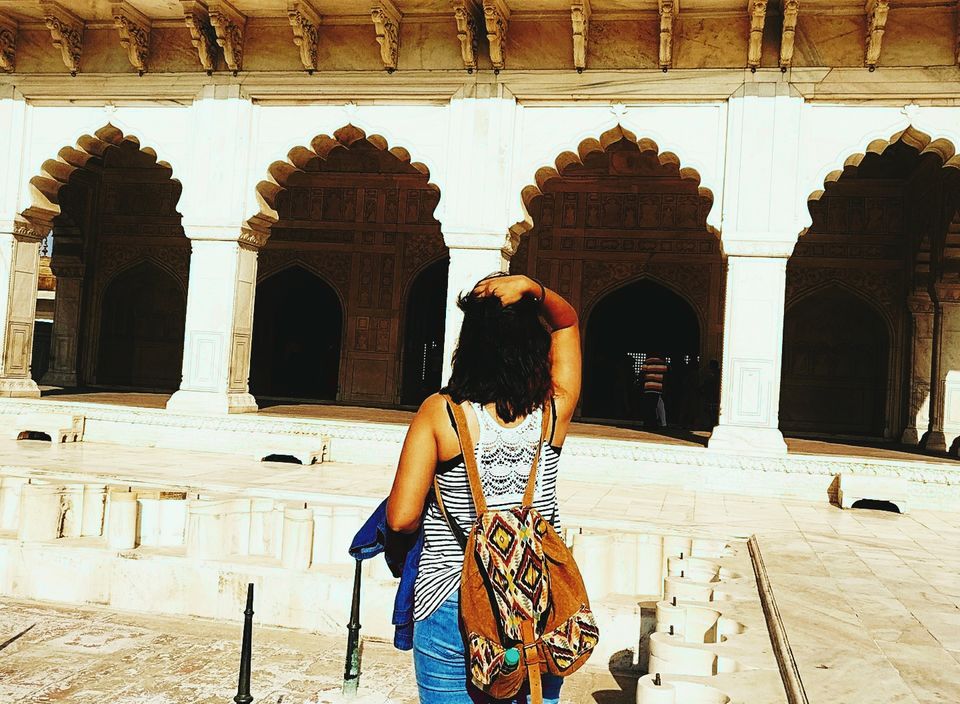 3. Go Shopping! Agra has no night life. So you have to make the most of going around Sadar Bazar and Fatehabad road exploring the antique and memoirs shops. There are several of them and mostly with the same stuff. If you're like me and wants to get your hand dirty, indulge in the girly stuff. Buy earrings and get mehendi. :)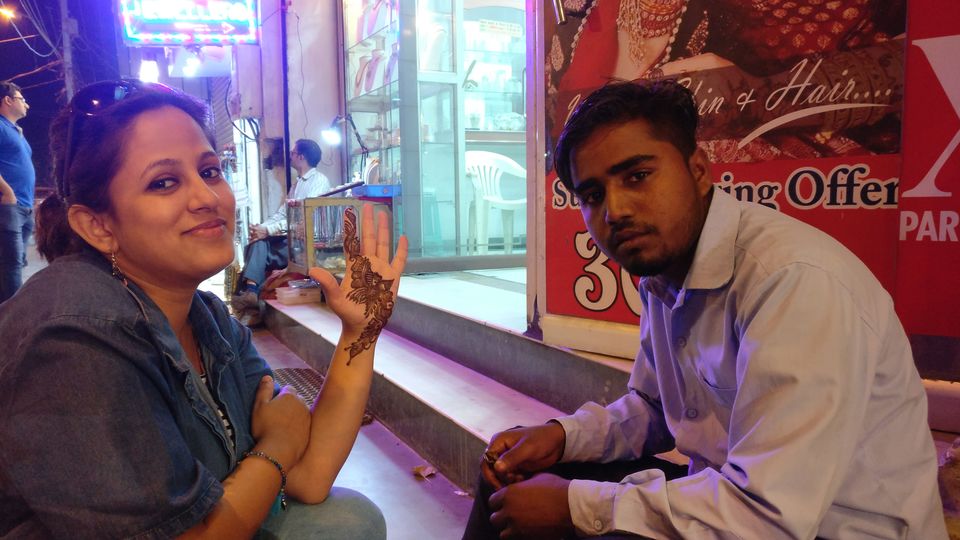 4. Eat their Petha from Panchi - Of course! If you miss this, then you were never in Agra. Though Paan petha is my favorite one, I'd also recommend chocolate petha. Buy some for your family and friends too.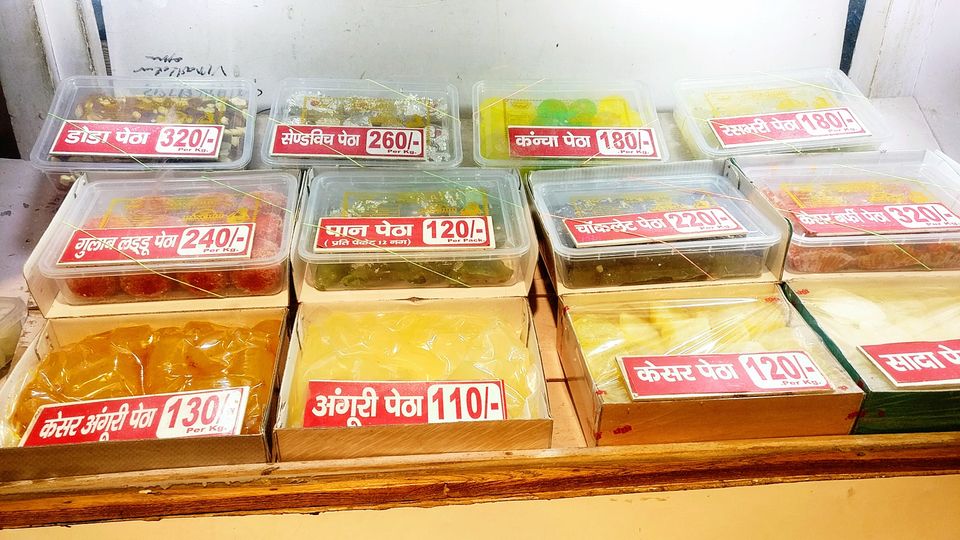 5. Take a day trip to Fatehpur Sikhri for exploring more history and culture. Its an hour drive from Agra and cabs will take you for 1500-2000 INR. Buland Darwaza, Jodhabai Palace and Dargah of Salim Chisti are the notable spots which are walkable distances from each other. Again, wear comfortable footwear and carry a bottle of water. The palace of Jodhabai is to fall in love with. With small tombs and sharp edges, the place will make you feel that you're amidst royalty. Also, there is uncanny resemblances to the movie if you still remember it.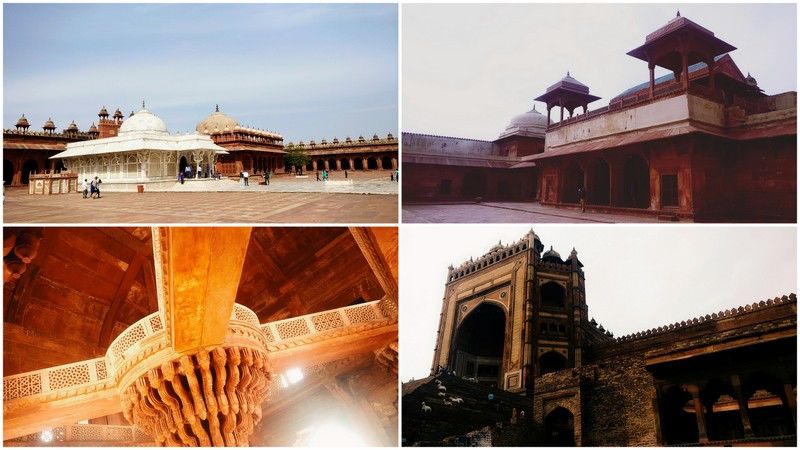 The trip was tiring was oh so worth it in the end. I am certain that for those who are yet to visit this magical place, you will know right away what to do when you get there. The place has this feeling of home that makes you fit right in. With the food immersed in ghee, the yummy jalebis, the kind hearted rickshaw drivers and the super friendly auto wale bhaiyas - I hope to come back to this place and relive the magic.
Until my next adventure!