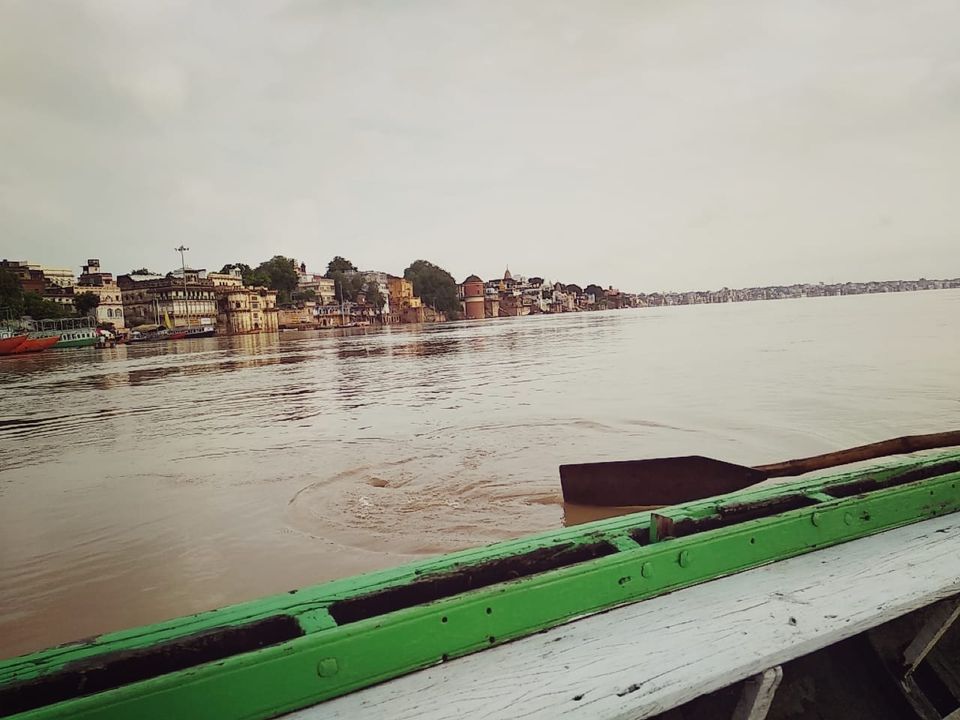 1. When in Benaras, do as the Benarasis do. Begin your day with aloo-kachori and jalebi. This is found at every nook and corner. They taste similar and can be had anywhere.
2. One thing you can't miss in Benaras is the famous Chat. Don't forget to have the famous tamatar chat, which you are not likely to get anywhere else. Try chat at Vishwanath Chat Bhandar, Kashi Chat Bhandar or Deena Chat Bhandar. All of them are located in Old Varanasi and can be accessed on Google Maps.
3. After the spicy chat, you can have lassi at Blue Lassi, on the way to Manikarnika Ghat, offering a wide range of lassis.
4. One thing you should not miss is chai. It's a heavily caramelized, ultra boiled chai served in Kulhad(earthen cups).
5. One thing which I regret missing is Malaiyyo, which is a cream frothed desert, available only in winters. It's a must must have.
6. Don't miss Baati Chokha too. It's a baked ball made of wheat flour, served with baingan ka bharta with strong mustard flavours. You can try it at roadside shops, however, if you want a sophisticated version of it, try Bati Chokha restaurant. They say what's in a name, turns out a lot is. :P
7.Varanasi, not just offers this, but also other cuisines. There are a number of cafes like Brown Bread Bakery, near Dashashwamedha ghar(for the view and organic food), Pizzeria at Assi Ghat( for wood burnt pizzas and apple pie), Aum cafe near Assi( for pancakes) etc.