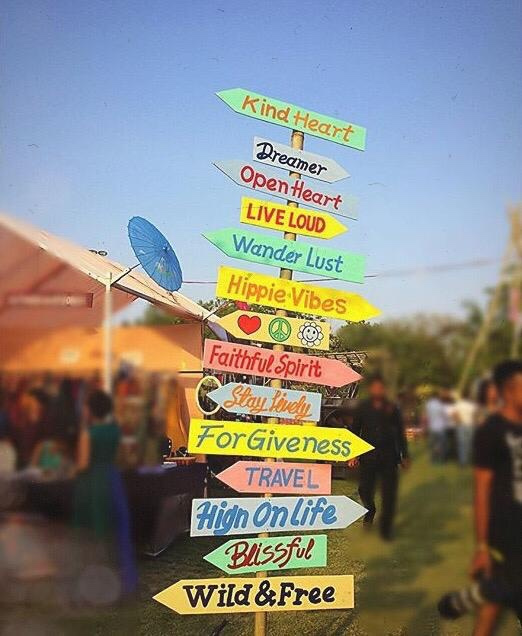 Hello to all my beautiful readers from all over the world! Here I am back with Sunday Special post. But, instead sharing my foodie stuff I decided to share 10 Travel Hacks with you all. Being a Travel Planner my self for six years and counting for my own venture as well I have been exploring India a lot lately, I am sharing travel tips I gathered.
We simply love to travel, don't we? (Oh! is that even a question? ;)) As Summer vacations are around the corner, I thought to share some Travel Tips which will help you to Travel hassle free. Travel is full of pitfalls. One wrong step and your vacation could be ruined by a shady hotel room, an overpriced restaurant, a wasted afternoon at a tourist-trap attraction or an overnight flight crammed. So, guarantee a smooth trip by planning thoroughly. Either you would like to travel solo or with your partner or family vacation or with kids or with your friends or first time traveler. I am sharing TRAVEL TIPS from the basic. Like, How to plan your holiday? Which place to choose according to climate? Categorize your interest? How to pack things? (As you can't carry your home while you are holidaying :p), What to leave at home and what to carry with you? How to travel safe? How to capture those sweet moments? and much more.
TRAVEL TIPS 1: How to Plan for a Perfect Holiday?
1) Set a Budget and Date of Travelling.
2) Plan Ahead - Choose the Destination.
3) How far you want to travel?
4) Read up before you go.
5) Check weather condition of the country.
6) Check political condition of the country.
7) Check with the Visa procedure and health requirements.
8) Flight / Train / Bus Booking.
9) Choosing an Accommodation.
10) Transportation at your destination
TRAVEL TIPS 2: Booking Your Trip Online - Get Safe!
1) The risks of online booking.
2) How to do safe booking.
3) Things you should know before booking your Holiday online.
TRAVEL TIPS 3: Packing Tips! How to Pack Your Suitcase Like an Expert.
Do you know anyone who absolutely loves to pack? Neither do I ???? But I do have techniques to make the process easier. No matter who you are or where you're going, one thing is certain: you will need to pack. Some travelers plan what they're taking weeks in advance; others are more harried, tossing a few things in a bag at the last minute. To make the process more manageable for everyone, here are the tips!
4) What to Pack in a Hand Luggage
6) The Return Trip Packing
TRAVEL TIPS 4: Traveling with Kids. Get Smart!
Vacations should be a time for rest and relaxation, though sometimes, traveling with kids can be a bit like taking a herd of wild goats on holiday. Whether they're your own or someone else's, factoring a child's needs into your travels involves a lot more than sticking on a CD full of pop music and making toilet stops. Sharing some travel tips to make sure the next time you're traveling with kids, it's smooth sailing ????
2) Packing (For Air, Bus and Train travels)
3) How to Deal With the Motion sickness in children
TRAVEL TIPS 5: Flying Solo. Everything You Need to Know About Traveling Alone.
Solo travel is easier than you think and it's more rewarding and intense than daily life. Give it a try, it's better than staying at home. Find out what you need to know before heading off for a vacation by yourself.
1) Where to Start From?
2) At a Destination.
4) 20 Things Not to Forget.
TRAVEL TIPS 6: Tips to Get Through the Airport Faster!
Once the day of your trip is here, keeping a few tips in mind will help make everything go as smoothly as possible. Airport frazzle can be minimized with travel-savvy knowledge.
2) At the Airport (Departure)
3) At the Airport (Arrival)
4) Airport Delays: Six ways to cope!
TRAVEL TIPS 7: Fear of Flying? How to Overcome It!
Do you wish you could travel to faraway places and see the world - without having a panic attack? If you have aviophobia, or the fear of flying, there are ways you can prevent it from negatively affecting your life. Facing the facts, using relaxation techniques and taking medication are all ways you can overcome your fear and be free to explore the world.
Here's one fact that can get you going: your chances of dying in a plane crash are about 1 in 11 million. That's a whopping 0.00001% chance that something will go terribly wrong on your flight. See? You're feeling better already ????
1) What Causes Fear of Flying? Know what to expect.
2) How do People Respond to their Fear?
3) What People Usually Do?
4) What Maintains the Fear of Flying?
5) The Best Ways to Conquer Your Fear
TRAVEL TIPS 8: Voila! Destination - Travel Advice List!
THERE'S AN ART TO TRAVELING WELL ????
TRAVEL TIPS 9: Technology Security. Stay Alert, Stay Safe!
You never unplug, even when you're on the go. So sync up with these facts and tips to help keep your identity safe when you are traveling
2) Password protect your device
3) Encrypt for maximum protection
4) Find a lost or stolen devices
7) The do's and dont's of Digital Travel
TRAVEL TIPS 10: Travel Photography!
For some people, photography is a way they express the beauty of the world they live in. You don't need to be a professional photographer to click pictures while you are traveling. Amateurs have been proved to do something creative ???? and thanks to software's that allows you to filter photographs the way you want ???? NO doubt professional photographers do shoot amazing photographs.
I hope this helps you all to plan a great vacation! Do share some quirkiest tip if you have ???? or learned from any where in the world. Will be happy to know! If you want a helping hand to plan your vacation you can definitely e-mail me on info@voyageplanner.co.in, will be happy to help ????
Have a great and amazing Sunday peeps!! Keep reading and sharing.
​