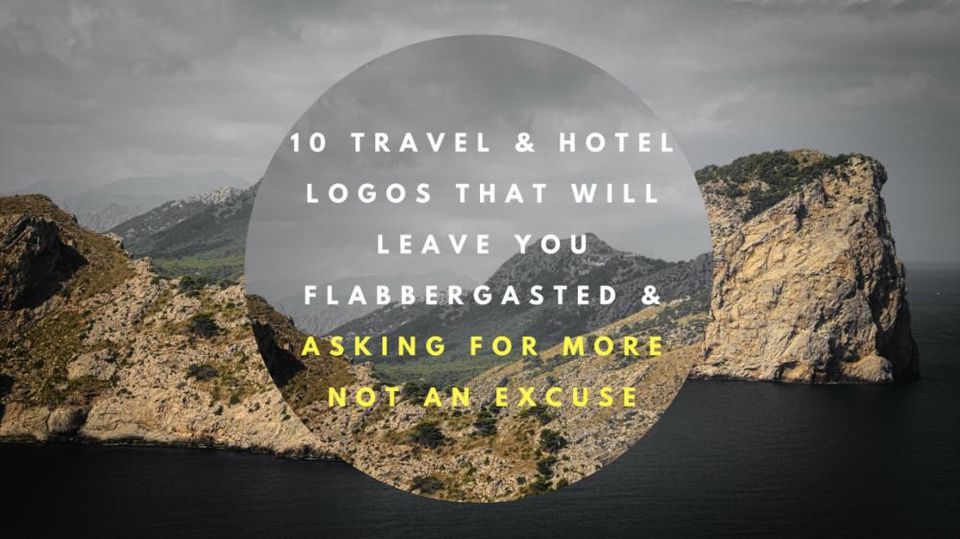 Travel and hotel business requires you to be on your toes when it comes to launching new marketing campaign regularly. This is because of tough competition generated from new and established companies in the market. To beat competitors, your travel logo is one of the potent marketing weapons that you should be using wisely.
Being an effective visual, your travel logo will be everywhere on your marketing material and campaign. The logo will find place in your stationery, website, business cards and advertisements. But make sure that the logo is good enough to create a buzz in your market. A memorable logo design invites people to have a second look at it, which ensure more engagement from them. In turn, this brings people to your travel company for enquiries.
Make sure that your travel logo sends out your intended message to your target customers and market. This you can ensure by customizing the logo to represent your business. So, careful use of elements such as fonts and colors is required from designers.
Here, you have a collection of great travel logos that are inspirational in their use of design skills and elements. You can learn a lot from these exceptional logos.
Gemini Tours and Travels
Estravel
Passion travel
Surfy Buddha
Tour Expert
Arrow Travel
Pousada Portal do Mar
TravelTime
Cheap Flight
travelGeo
As you can observe, travel logos such as these teach you a lot but you should not copy their design ideas and instead try to come out with your own design themes or you can try free logo maker and create a great logo for your travel blog or business.
source: http://www.traveldudes.org/travel-diaries/10-travel-hotel-logos-will-leave-you-flabbergasted-asking-more/139579