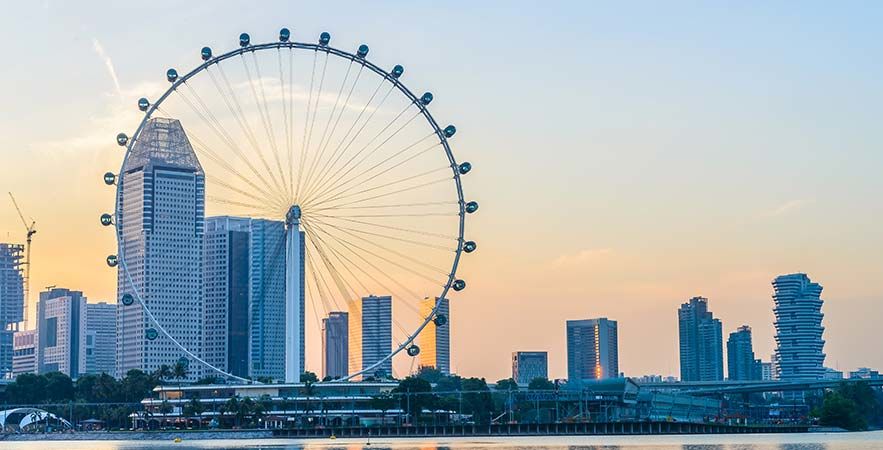 Singapore is one of the few city-states in the world which features dazzling skyscrapers, complicated infrastructures, and an epitome of a melting pot of different diverse cultures from all around the globe. The unique fusion of diverse cultures, food, traditions, and customs is unmatched in other parts of the world. When you visit Singapore, you will understand that there is something special about this island state and will truly amaze you with its offerings.
There are several package tours in Singapore which will show you Singapore like never before and make you fall in love with this place. From architectural marvels, modern malls, delicious and yummy street food to international acclaimed gourmet fare, Singapore will never shy of amazing you no matter how many times you have visited this place. From the local cuisine to the distinct tourist attractions, we have enlisted 10 things which will not allow you to keep Singapore off your list of dream destinations.
1. Get amazed by the first night zoo in the world
The Night Safari in Singapore gives you a rare once in a time opportunity to experience the wonderful ambiance of the first night zoo in the world. Open to the public in the year 1994, the park is spread lavishly over 35 hectares of green land and houses more than 2500 nocturnal animals from 130 species of more. One of the things you should never miss when you visit Singapore.
2. Welcome to one of the greenest cities in the world
More than 50% of Singapore's land area is blessed with lush green environments. It houses various green parks and gardens and a host of undiscovered plant life in them. Some of the popular places to check out are Park Royal on Pickering and the Bukit Timah Nature Reserve.
3. The spectacular UNESCO World Heritage Site coupled with unique VIPs
The Singapore Botanic Gardens is more than 150 years old and has been named as one of the UNESCO World Heritage Sites. One of the most popular offerings includes the National Orchid Garden which is home to over 1000 orchid species, Very Important Plants (VIPs) from over 200 hybrids. Many foreign dignitaries who visit Singapore are often seen admiring the magnificent diversity of plant life here.
4. Singapore is a wonderful combination of 63 stunning islands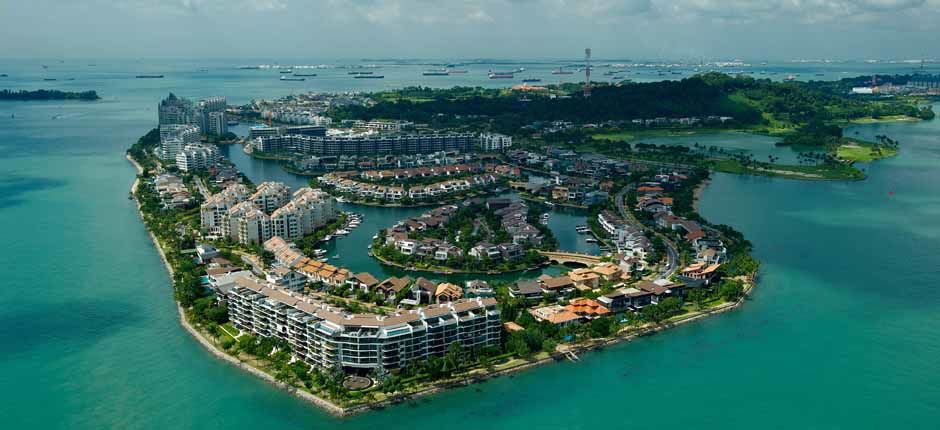 Well! This one is actually true. Singapore houses 63 offshore islands nestled around the main island. Some of the most notable ones include Sentosa Island, St. John's Island, Pulau Ubin, and Sister's Islands. You will get a visit to these marvelous islands in several tours in Singapore.
5. A land full of celebrations all through the year
Celebrations never die out here in Singapore. It plays host to some cultural festivals, lifestyle and art events, sports events, and much more all through the year keeping your busy and engaged whenever you are in Singapore. Some of the popular indulgences include the Singapore Sports Hub, the HSBC World Rugby Singapore Sevens, the WTA Finals Singapore, Great Singapore Sale, the Singapore Fashion Week, the Singapore Food Festival, and much more.
6. Explore the off the beat neighborhoods in Singapore
While Singapore is blessed with culturally rich places like the Chinatown, Little India, and Kampong Glam. There are much more vibrant and colorful enclaves which are dying to be explored. It is fun browsing through the Peranakan style shophouses, Art Deco-styled buildings of Tiong Bahru, along with yummy delicious street food stalls at Joo Chiat Katong. Other popular attractions include the neighborhoods of the Everton Park which houses cafes, ice-cream parlors, coffee houses, and other foodie joints.
7. Home to the first F1 night race
Come the Grand Prix Season in Singapore, you will come across plenty of racing, concerts, fun and entertainment activities to indulge in for F1 lovers and addicts. The circuit designed at the twisted and curves of the Marina Bay street circuit has never been modified and it is fun checking these supercars zoom by across the streets.
8. Stunning man-made waterfalls
Singapore houses several gorgeous man-made waterfalls which will make you awe at the very sight of these marvelous man-made wonders. Often referred as the land of man-made waterfalls, some of the notable ones include the one at Cloud Forest, Gardens by the Bay, and the ancient one at Jurong Bird Park. A recent one is coming up at the Changi Airport which is expected to fall from a height of 40 meters.
9. It's fun for a bit of Singlish in the daily routine
Singlish is a local language which is spoken and is so unique and an integral part of the day to day conversation here in Singapore. A mixture of colloquial phrases and lingo which has high influences from the diverse cultures in Singapore. Don't be surprised when you hear a lot of lah, leh, chope in the daily conversations.
10. Singapore is actually inspired by a tiger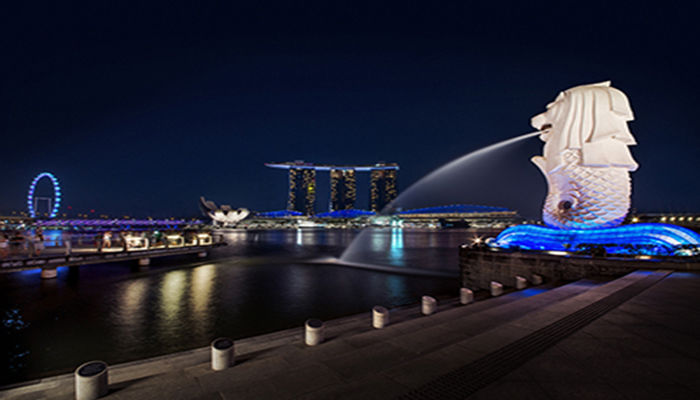 The Merlion represents the iconic emblem of Singapore which resembles a lion's head and a fish's tail. One of the reasons why Singapore is named as the Lion City. There are no official records which state that lions are native to Singapore, as there are no lions in this city.
Singapore offers great attractions, food, culture, and traditions dying to be explored and discovered. Even though the size of this state island is tiny on the world map, it offers a unique blend of elements which makes it pack a punch and attracts visitors from all over the country. Talk to our travel experts to celebrate diversity which is much beyond the picture perfect sight of tall skyscrapers.