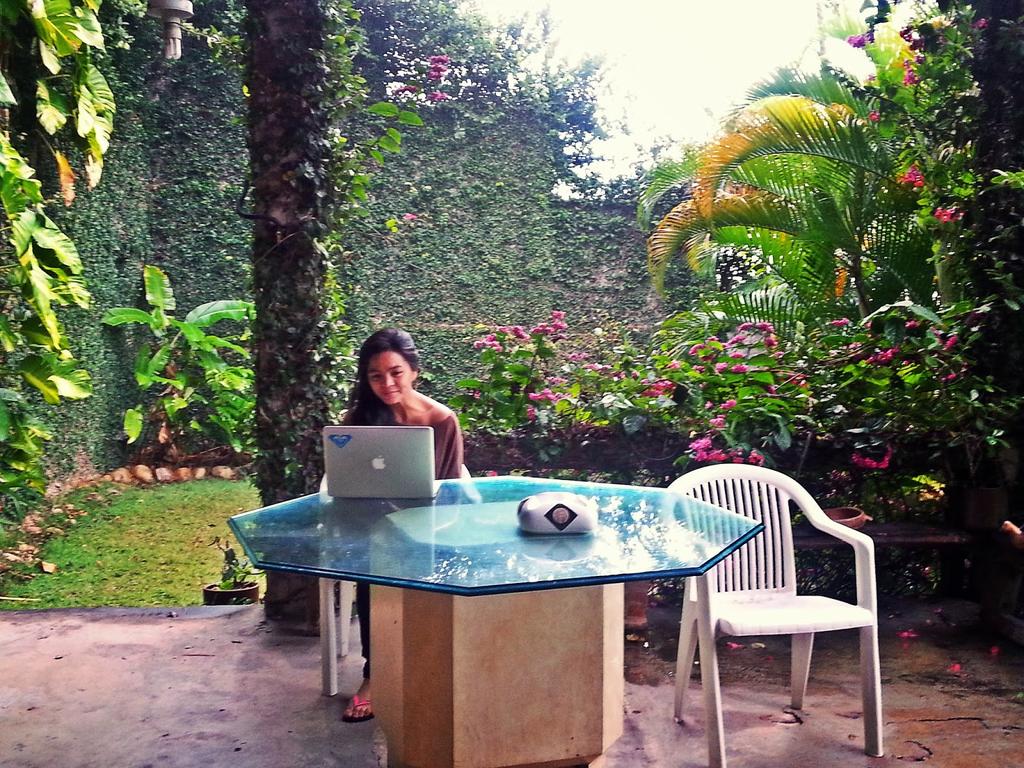 Rio de Janeiro, Brazil | Just this morning, checking e-mails from my employer while enjoying the weather
As much as I am encouraging you to volunteer or do work exchange, I also want you to consider to work remotely. When I started travelling, like everyone else, I was worried about finance. Volunteering was the first choice as this is the best way to know a culture and a country at the same time, not paying for anything (food + accommodation). But then, I figured, what if I want to do spend on other things? Tours? A very good meal on a first class restaurant every once in a while? Shopping (bahahaha!)?

As soon as I realized I can work wherever I am in the world, I finally managed to have a system of jumbling all the schedules. For over a year now, volunteering and working remotely have been the perfect combination for me to see the world without no pressure and at my convenient time.

In South America, I have been always challenged with internet connection and when you are location dependent, this is the most important thing on the planet. I am a social media manager and I needed to consistently update client's accounts, report to them and do engagement. "I'm sorry, my internet connection is not really good at the moment but I'll get back to you later. I promise." I got tired of saying this and lost my first job. Employers are very strict with internet connection in this type of field.
From then on, I did a lot of research. Before volunteering, I always ask the most peculiar question ever: "What's your internet speed?" Hostels and bars were like, "Are you an internet addict? Can't you live without Facebook?" Then I always have to explain that I am relying on the internet to sustain my travels thus, missing fantastic volunteering opportunities such as eco-tourism projects in the Amazon or premaculture assignments in remote areas where there are no internet connection available.

All Prices are in USD
Column 3 (Cost of Living) depends on what type of travel you are doing: are you staying in hostels? Volunteering and not spending for accommodation/food? This price estimate is more for renting a place, having your own internet connection and food allowance. Remember that most remotely working travellers are staying long-term in each country so this type of budgeting is important.
How are the cities ranked?
By point system. Notice that columns D and E are not listed in ascending order because the cities are ranked according to the combination of cost of living and internet speed. For example, Taipei and Sofia have the greatest internet speed per download however, the cost of living is very high as well. On the other hand, you can live in Chiang Mai for a very low price but still enjoy the benefits of a steady internet connection.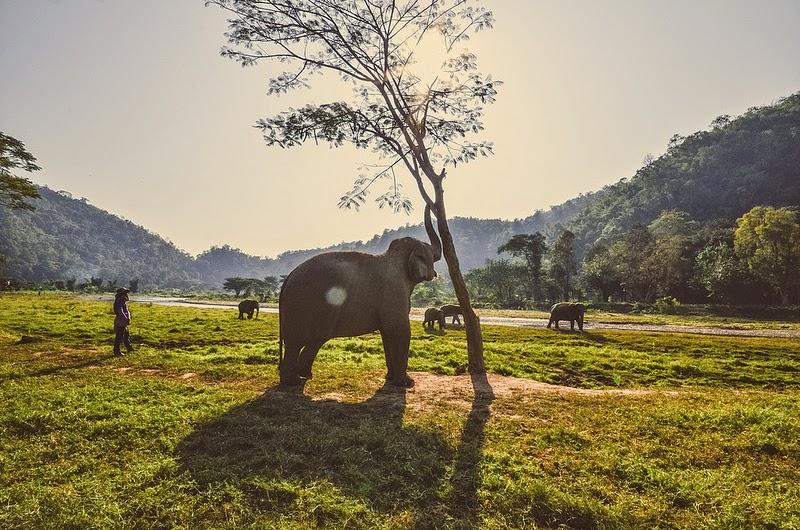 Chiang Mai, Thailand | How is it possible that they have 20mbps connection?! This place is remote!
Planning to work remotely? 
If it's your first time, I highly recommend you to travel to these cities first. First, you can leave anytime with your meager savings and at the same time enjoy the perks of working remote by travelling to these beautiful countries. When you are starting as an independent location worker, you have to build credibility by having a sturdy internet connection. Employers will be happy, you will be happy and in the end, you can get a raise and get recommended to other future employers -- win win! After developing your credentials and getting used to the lifestyle, move to bigger cities! Do whatever you want for all I care! I just want you to consider working remotely for you to be able to see the world!