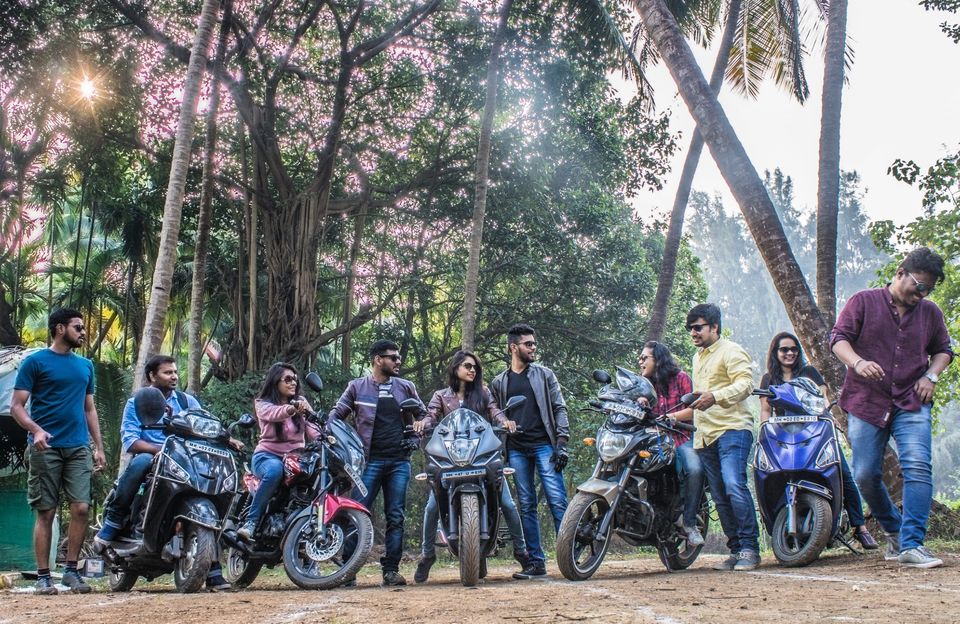 I am passionate about exploring and traveling and I take my traveling very seriously. Though my desk job doesn't permit me to travel occasionally I try hard to take time out and go on trips. So, as a part of my new year resolution I confessed myself to take a trip every month as far as it's possible. So, here is my journey blog for my first trip to Shrivardhan.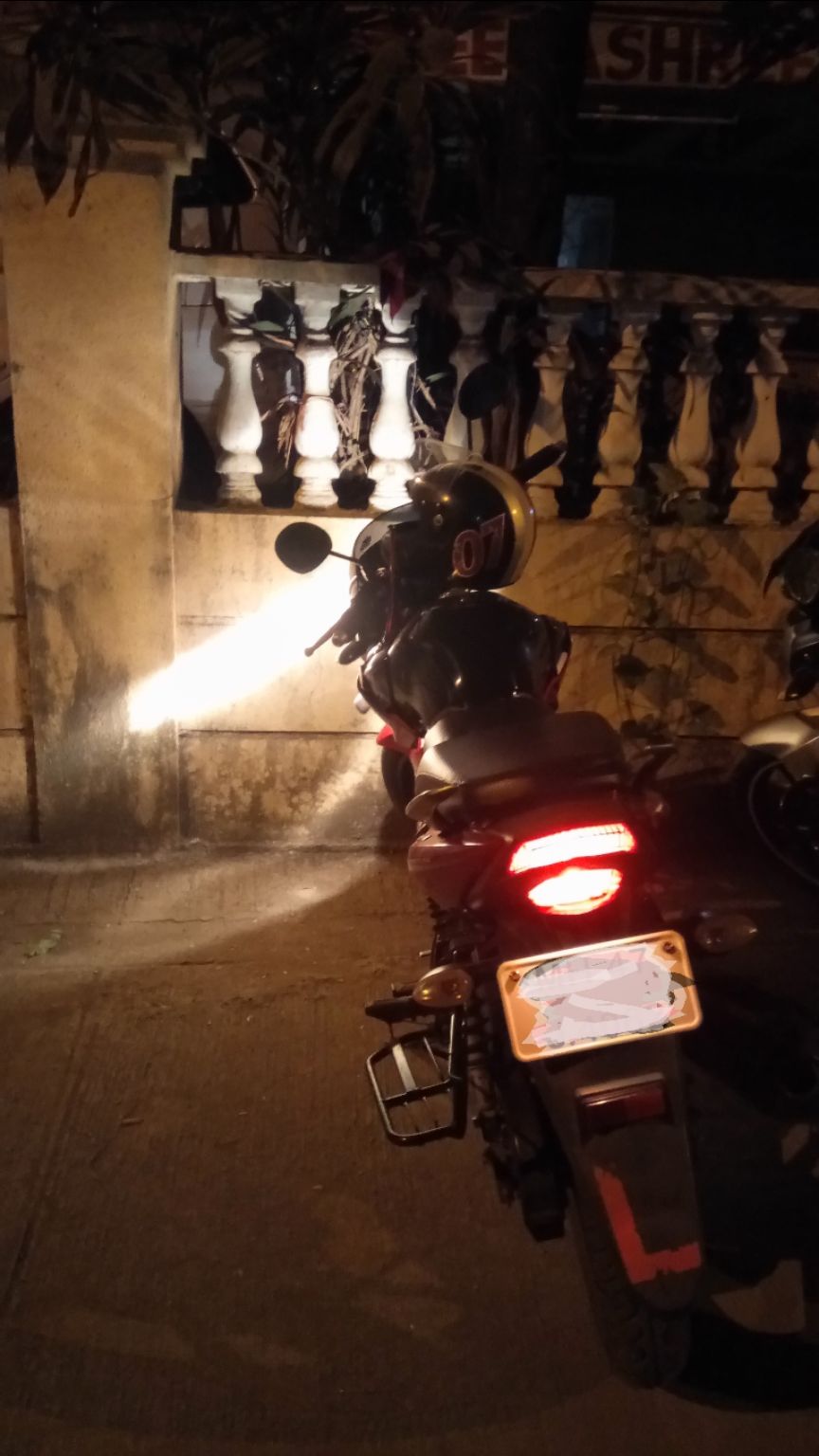 We were so much excited as we are going on a road trip for the first time since we were together. We finished our engineering degree in 2013 and since then went to a trip every year. So for this trip there were 10 people and 5 bikes. I stayed at my friends place in night because my parents did not not know that we were going on a road trip on Bikes. We woke up at around 4am amd got ready by 5. We started our journey then and went straight to Bhaucha Dhakka. So, Bhaucha Dhakka is port in Mumbai where people and their bike can travel through ferry to Revas Port, Alibag. Ferry was crowded with fellow travelers and bikes. Bikes were parked on upper level while passengers were sitting on lower deck. It took two hours to reach to the other side of the sea and we enjoyed everything minute of it. The main roadtrip started from the Revas at around 9.30
Google said it's gonna be a 3 hrs ride so chillax and have fun at riding and just like any other technology slaved folks we agreed without any doubt. Little did we know that roads were rocky and with surprising speed bumps. At 12 pm we realized that we did not even half of the distance. Whole itenary got changed in a moment and we focused on getting to Shrivardhan first.
We took a lunch break in small town of Roha. We were so hungry and did not even have breakfast in morning and let me tell you that meal was awesome. We had about 6-7 fish and chicken thalis which included Prawns, Pomfret, Surmai and what not. ????
Left that place around 2 in afternoon. Still we had to cover around 50km and Google baba was showing ETA as 90 min. Luckily the roads were much better and we didn't take more pit stops. Once I had almost touched 100km/hr. It was an awesome experience riding bikes through village roads and experience raw natural beauty.
At around 4.30 we reached our beach resort in Shrivardhan which is named as 'Niwant Sagar Beach Resort'. Everyone was exhausted as we were riding for about 7 hours. We changed to swimming clothes and took a dive in sea water. Relaxing it was. Sunset was mesmerizing. After it gets dark its quite useless to roam in the main city so we went nearby restaurants, had dinner and came home. Did some light painting on the beach and slept.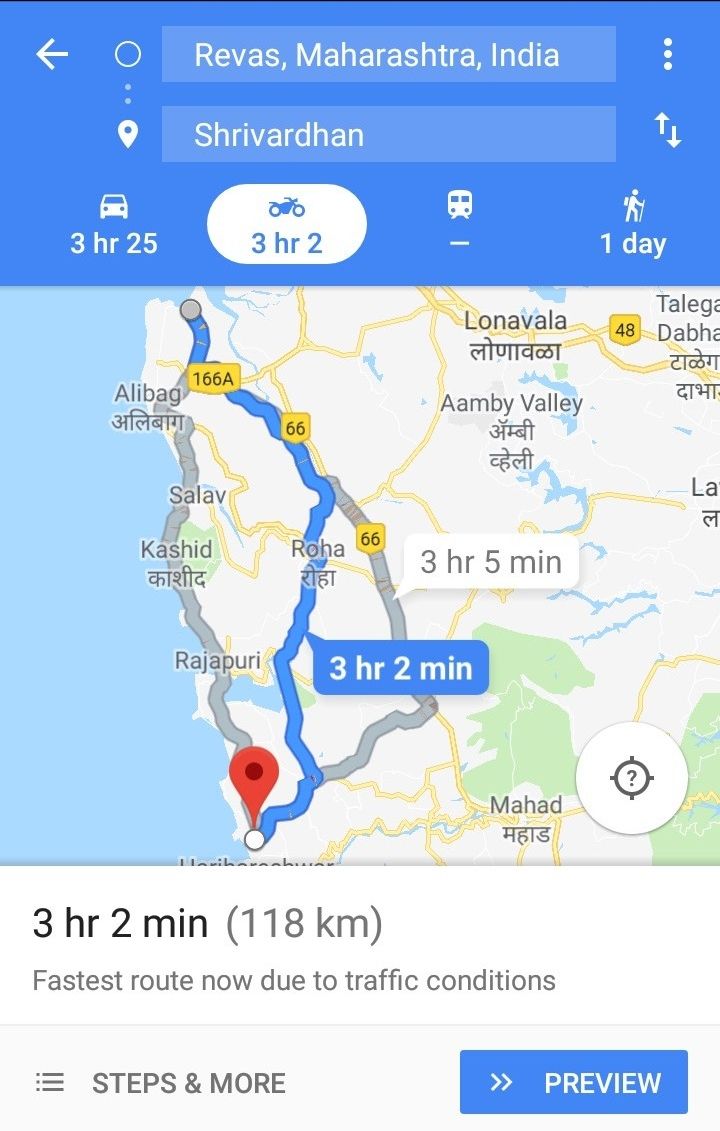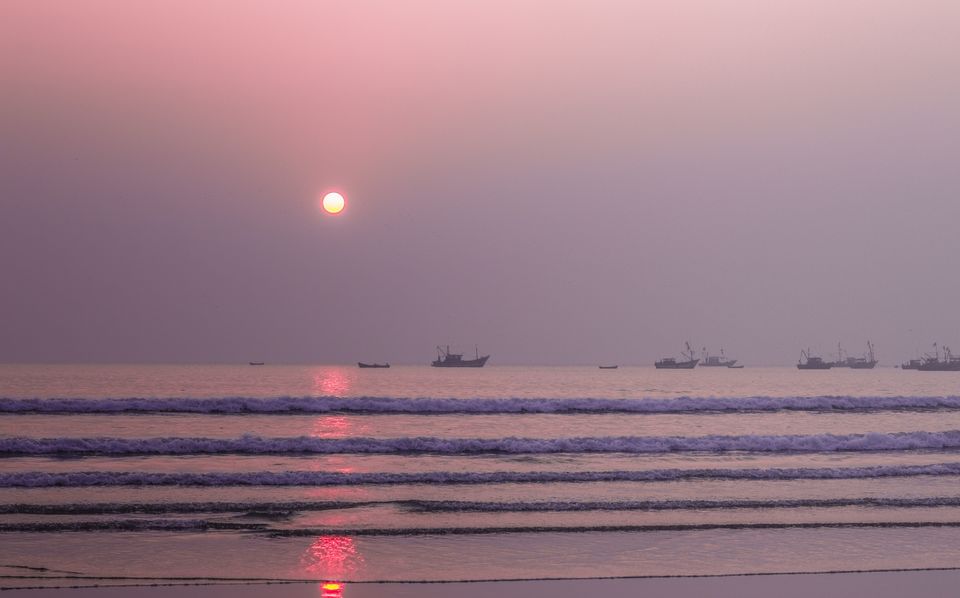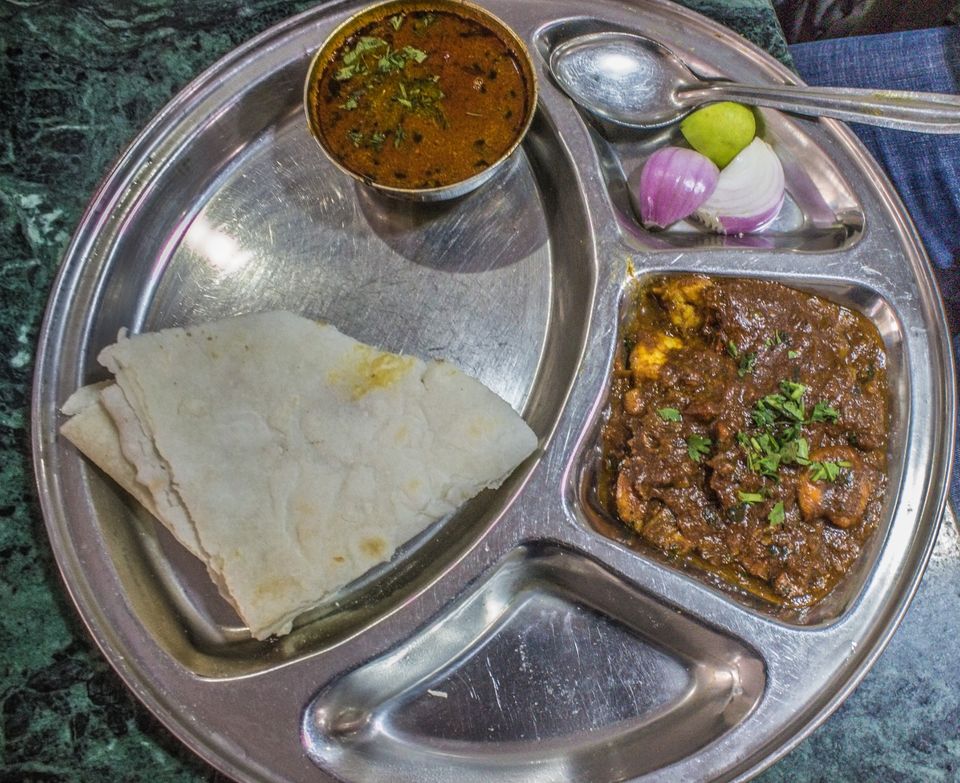 We wanted to cover Diveagar beach with Korlai Fort on next day . So, decided to start our journey early in the morning. Sadly, we didn't. Makeups came in between. Trust me guyz, its very difficult to handle 9 other folks and especially when there are women involved.
Finally, we managed to leave the place at around 10 am in the morning. Little did we know that a tragedy was waiting for us.
FLAT TIRE ????
You read it right. The last thing we needed was a flat tyre. One of the activa's back tyre got punctured at the aaravi beach. The aaravi beach is 10km away from the Shrivardhan beach and we didn't not have an option other than to go back to Shrivardhan and find a mechanic who can fix the tyre. We did so.
We went back on our bikes. Caught the mechanic. Brought him to aaravi beach. He went back with the rim and came back with newer tyre. The whole proccess took one hour and 30 min. We lost 90 min of precious time of our journey.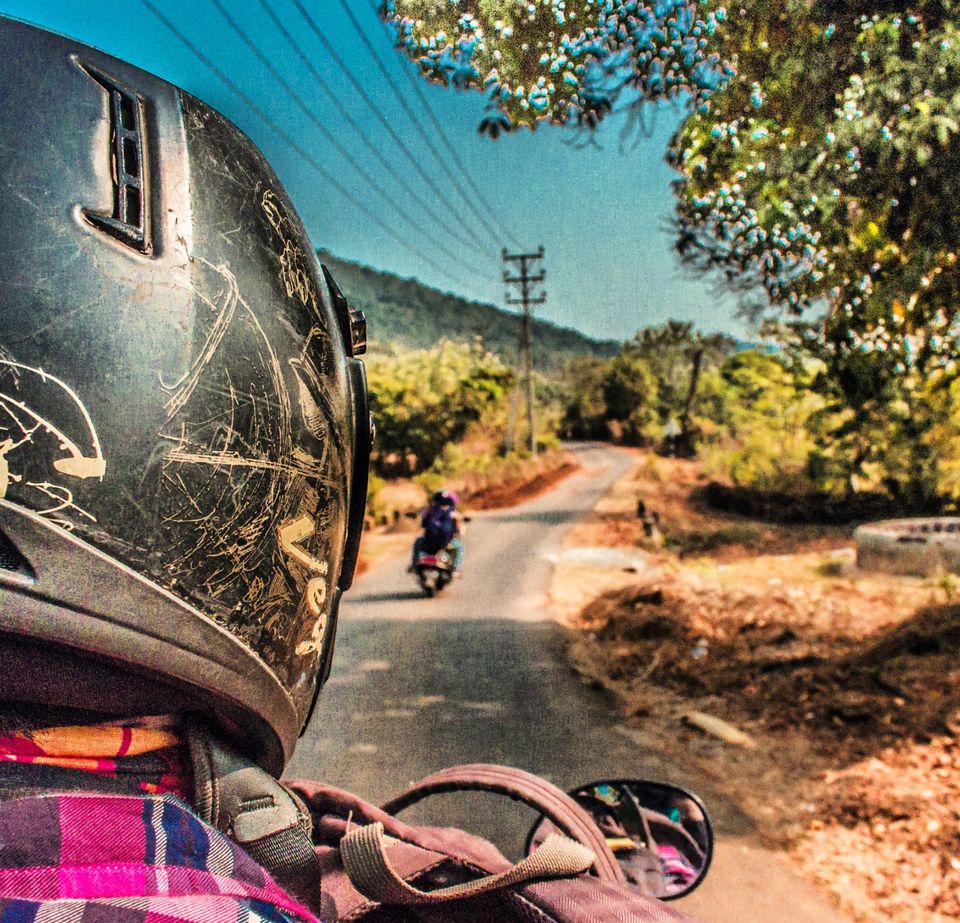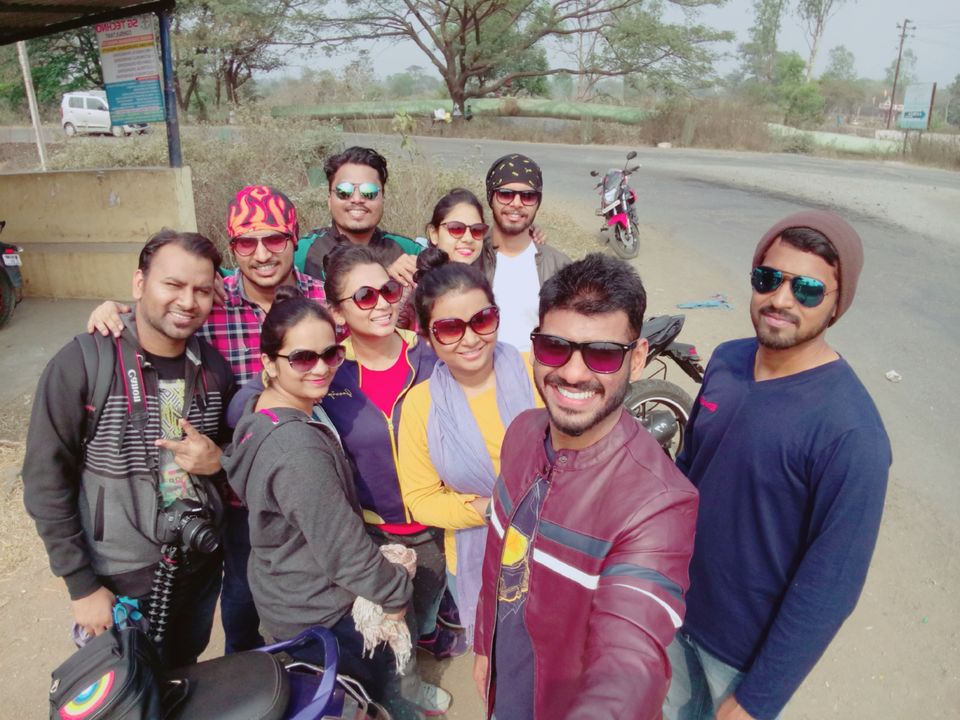 We had to change our plan again and we decided to skip everything including lunch. We wanted to catch that last ferry to Mumbai. For that we had to ride for another 5 hours or so. Last ferry to Mumbai leaves at 6.45. We took a detour and went to Dighi port and caught a ferry which took us to Agardanda port which is 15 min apart. That journey saved 45 min of bike ride. Yet another 70 kms to ride within 4 hours.
The last phase was the best and smoothest phase of the journey. Roads were smooth. The sea route was awesome. Enjoyed every bit of that journey. Wish that road won't finish. Took only one hault while returning back. It was a small tapari(A small place to eat). We had around 20-22 vadapavs there, ate lot of dry snacks and drank tea. Half an hour later we caught the last ferry to Mumbai at around 6.30 and concluded our journey.
One thing I learned from the trip is that you simply cannot plan your journey thoroughly. Hurdles are gonna come at you constantly and you'll have to find solutions to overcome those. Travel teach you many lessons you should be wise enough to understand.
I tried to document glimpses of this Roadtrip.
https://youtu.be/se9eaUIZTYw
You can check my travel page on Instagram
@travellingwandererr
https://www.instagram.com/travellingwandererr/