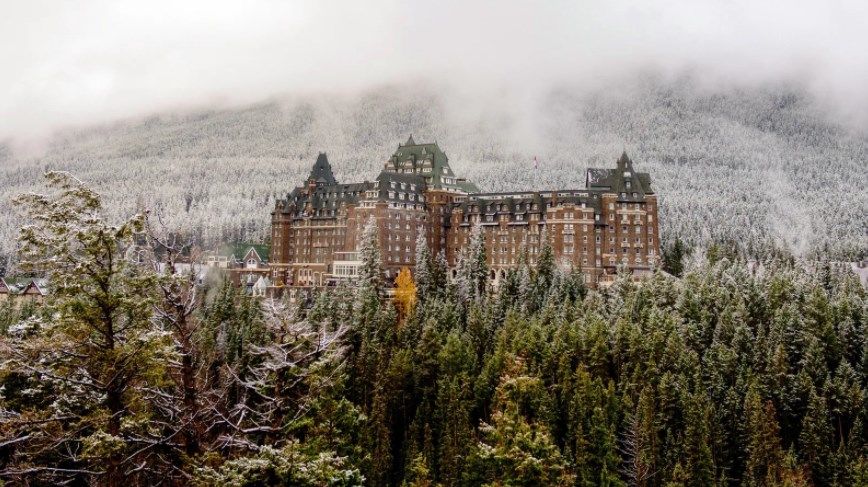 Nothing beats a good ghost story on Halloween, and our planet is chock full of 'em: UFO sightings in Transylvania, murders on luxury cruise ships, and spirits wandering the halls of British castles. No matter where you're traveling, you're sure to find some sort of haunted site, as well as a ghost tour to go along with it. But even if you're not a fan of paranormal activities, some of the most spectacular locations are still worth your time, whether for their beautiful architecture, jaw-dropping locations, or fascinating history. Here are the 12 most haunted places in the world that are beautifully scary.
1. Fairmont Banff Springs Hotel, Canada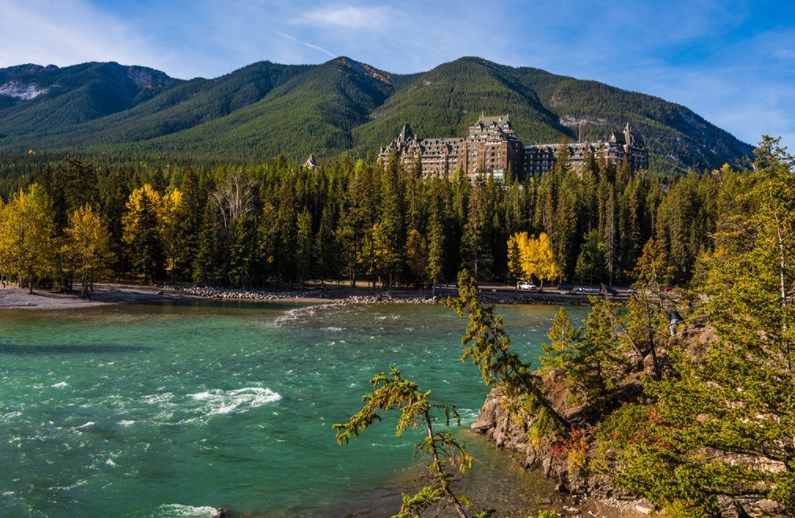 Built in 1888 to encourage tourism and sell train tickets, this chateau-style hotel sits pretty by the Rocky Mountains in Banff National Park. But it gets a tad more Gothic once you get inside—and we aren't talking about the architecture. The Calgary Herald has reported several resident ghosts, including a bride who supposedly fell down the stone staircase during her wedding. But there's a less tragic spirit, too: Sam the bellman, who worked at the hotel until 1975 and claimed he'd come back to haunt the joint. His spirit supposedly pulls shifts helping people with their bags before disappearing. NEXT PAGE >>>

.
.
.
.
.
.
.
.
.
.
.
.
Tags: TRAVEL (UK), Travel, Travel (Canada), Travel (Australia), TRAVEL DEALS, Travel (New Zealand), TRAVEL (INDIA), AFRICA TRAVEL, NORTH AMERICA TRAVEL, ASIA TRAVEL, EUROPEAN TRAVEL, TRAVEL TECHNOLOGY, TRAVEL WRITING, AIR TRAVEL, ADVENTURE TRAVEL, TRAVEL INSURANCE, CARIBBEAN TRAVEL, CENTRAL AMERICA TRAVEL, SOUTH AMERICA TRAVEL, U.S. TRAVEL, MIDDLE EAST TRAVEL, JAPAN TRAVEL, LUXURY TRAVEL, TRAVEL INDUSTRY, CAMPING, BACKPACKING, HIKING, OUTDOORS GEAR, LANDSCAPING, SKIING, NATIONAL PARKS, SKI RESORTS, OUTDOORS, CAMPING, HIKING TRAIL, Adventure Travel, TRAILS, MOUNTAINEERING, Travel, Travel (Canada), Travel (Australia), TRAVEL DEALS, Travel (New Zealand), TRAVEL (INDIA), AFRICA TRAVEL, NORTH AMERICA TRAVEL, ASIA TRAVEL, EUROPEAN TRAVEL, TRAVEL TECHNOLOGY, TRAVEL WRITING, AIR TRAVEL, ADVENTURE TRAVEL, TRAVEL INSURANCE, CARIBBEAN TRAVEL, CENTRAL AMERICA TRAVEL, SOUTH AMERICA TRAVEL, U.S. TRAVEL, MIDDLE EAST TRAVEL, JAPAN TRAVEL, LUXURY TRAVEL, TRAVEL INDUSTRY, CAMPING, BACKPACKING, HIKING, OUTDOORS GEAR, LANDSCAPING, SKIING, NATIONAL PARKS, SKI RESORTS, OUTDOORS, CAMPING, HIKING TRAIL, Adventure Travel, TRAILS, MOUNTAINEERING