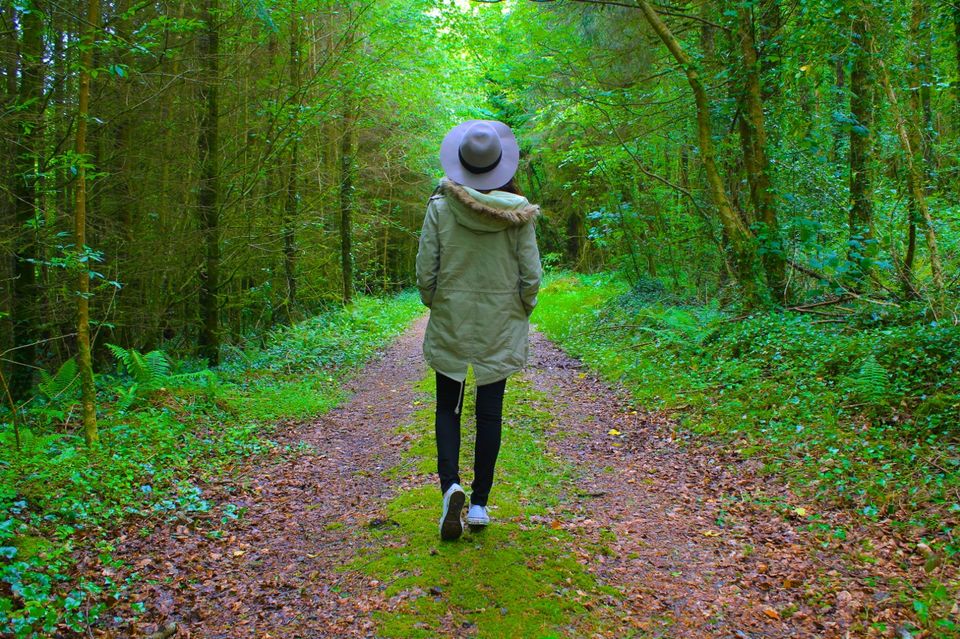 Why 13 you ask? Well, while I was doing my research for this article I came across 49, 53 and 70 tips for women travellers. And I though well she ain't going to remember all that. So, I sat down and made a comprehensive list of things that are absolutely essential for women when they are travelling alone, especially in India.

I travelled alone for the first time when I was 19, but I wasn't completely alone because I had friends, nevertheless, that experience was totally different from when I travelled with family. I was responsible for my own things, I was accountable to my money and I had to load and unload my own luggage. In the end, the trip not only gave me fourteen new friends, a national certificate, and memories to last a life time, but, it also game me perspective. Perspective over travelling, perspective over travelling alone.

So here are my 13 travelling hacks that will keep you out of harm's way ladies!

1. Do your Research
Before travelling, make a comprehensive itinerary and a list of things you will do. Book all your tickets and hotel rooms beforehand. Also, find a local (if you can) who can tell you about the safety of that place and what are the danger areas. And read lots of travelogues. You can find many travelogue at travel websites like Tripoto.

2. Give a friend your itinerary
and your phone number, and an emergency phone number, and the number of the hotel you are staying in.
3. Pack Light
Packing light will not only help you avoid the eyes of thieves, it will also prove to be useful in loading and unloading.

4. Don't keep all you money in one place
This travel advise is a universal one. If you get robbed at least you will have money to get you by.

5. Carry a safety device
Anything from a pepper spray to a sharp object is fine. And if you are travelling by air, buy a safety devise when you land.

6. Befriend a female
The thing about local people is that they know everything about that place that guide books don't tell you. And if you befriend a local woman well, then you can literally rely on her.

7. Get a good GPS App
It is important that you have active internet on your phone with a good GPS App. When you are travelling with a shady driver in a shady neighbourhood you can easily track your movements. Plus GPS gives complete self-assurance.

8. Don't sleep while travelling
Especially if you take a night train or bus avoid sleeping as much as you can. Air is fine. Also, always put an alarm when you sleep.
9. Learn to say no
Another universal travel tip. Saying No talks a lot about your personality and the personal in front of you realises that you are not the foolish kind.

10. Always keep your handbag with you
Between your knees, close to your chest. Even when you go to a bathroom take it with you.

11. Locate the local police station as soon as you arrive
This will save time if something happens.
12. Don't forget the name of the hotel you are staying in
And if you do, call that person you gave your itinerary to and ask him.

13. On road trips always have a spare tire and enough gas
If you don't know how to change a spare, learn it.
I know that travelling is about freedom and breaking free from the rules. But these easy steps aren't rules. They are more like guideline. Easy and not at all time consuming.

Have a safe trip!