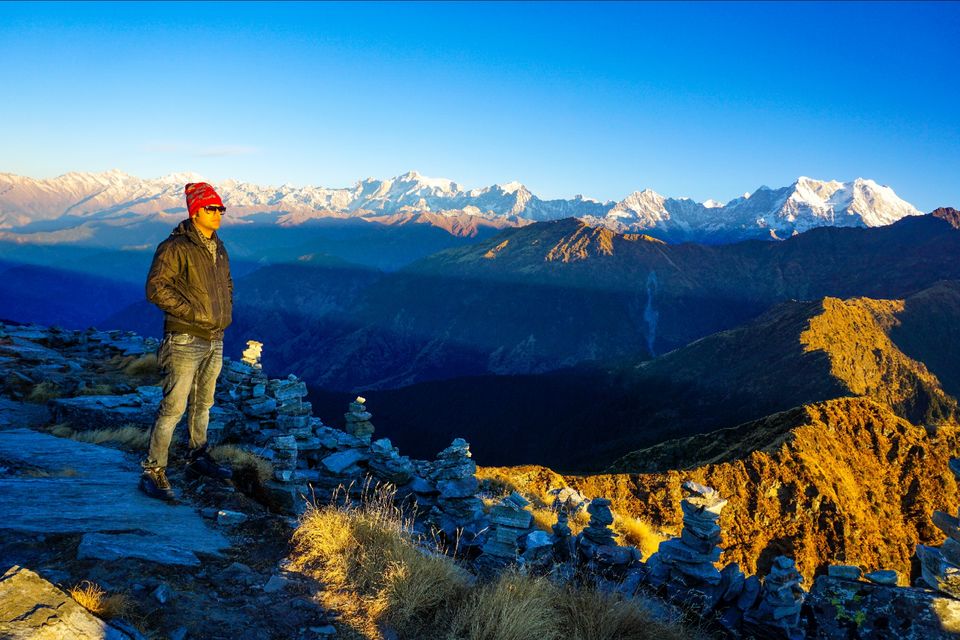 It was a frigid december. We were planning to visit a place near to The Great Himalayas. We chose Chandrashila, a mountain top. According to a legend, this is the place where Lord Rama meditated after defeating the demon-king Ravana. Another legend says that moon-god Chandra spent time here in penance.
We travelled on Enfield to reach Chopta around 5 pm in the evening. A localite told us that the कपाट(gates) of The Tunganath Temple is closed now and nobody's up there so you won't be able to spend the night up there.
We therefore rented a room at a small hotel over there. There were 2-4 hotels over there and they charge a nominal amount of Rs 500 for a night. Then we sat down for tea. A localite there told us that if we want to view the sunrise from Chandrashila, we would have to leave early in the morning around 3 AM. He also warned us to cover ourself properly as it would be too cold at that time of the morning. He also warned us about wild animals.
We then went to our hotel room. Before sleeping my friend was watching a motivational video by Mr Sandeep Maheshwari and told me to listen to him.
We then slept.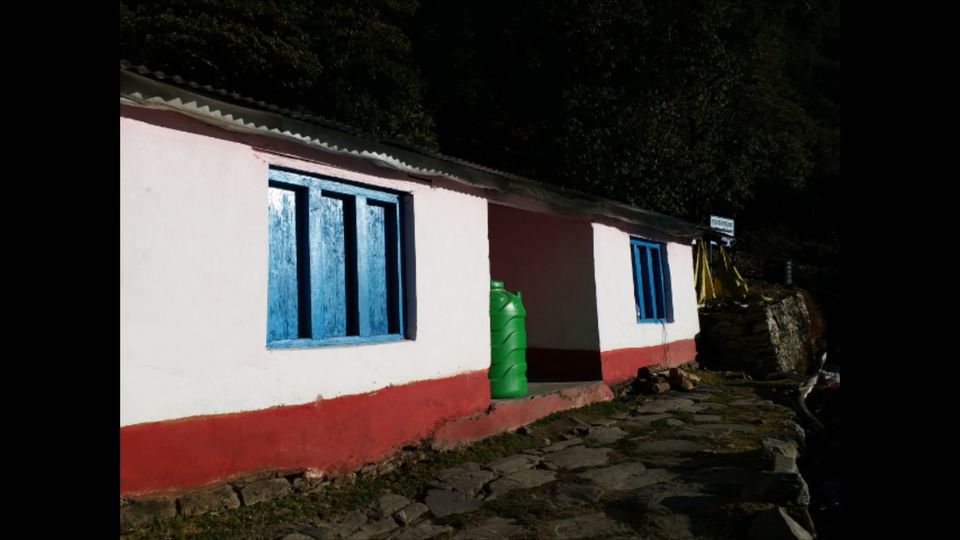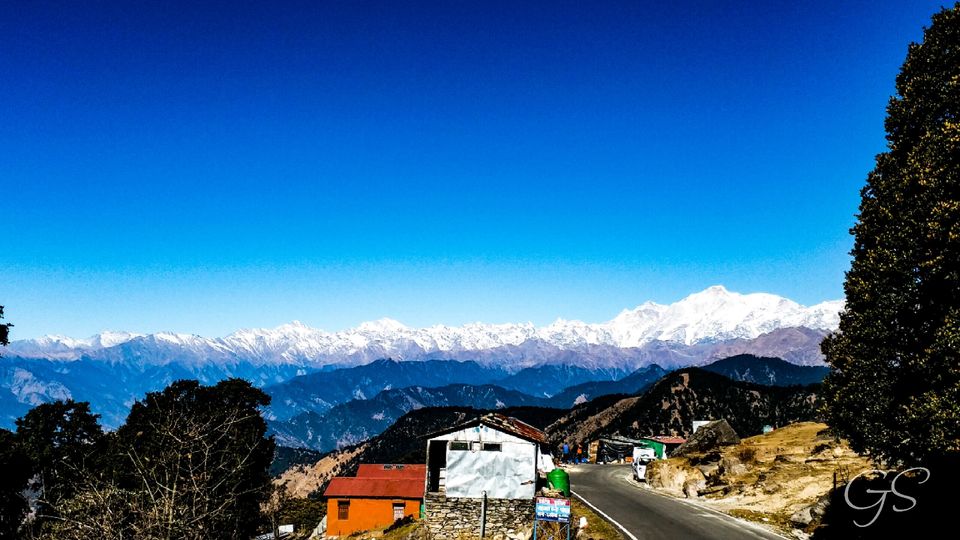 I woke up at 2:30 AM, freshen up myself and saw Mr Motivation still sleeping.
We started towards Chandrashila at 3 AM. It was freezing. Chilled wind was blowing coming straight from the Himalayas. It was a moonlit night. Beneath a clear sky and thousand of stars, the Himalayas illuminated by the moonlight, What a view that was.
We saw some abandoned huts along the way. Reached Tunganath and then proceeded towards Chadrashila.
By the way Tunganath is the highest Shiva temple in the world.
It was 6.30 am and we were just beneath the mountain top. We were able to see that under twilight. As after all this hardwork we didnt wanted to miss the sunrise so we rushed to the top.
Finally we reached to the top. A small temple greeted us as we reached the top.  It was a 360 degree view and what a view that was. Chaukhamba mountain standing tall in the front.
Saw the gorgeous sunrise illuminating the Himalayas into saffron light.
Mt Nanda Devi is also visible from there.
We also saw a small statue of Lord Hanuman there as if Lord Hanuman is sitting there to protect you.
It was a great trip full of adventure. I recommend to visit in the month of January to experience snow fall over there.
Thanks