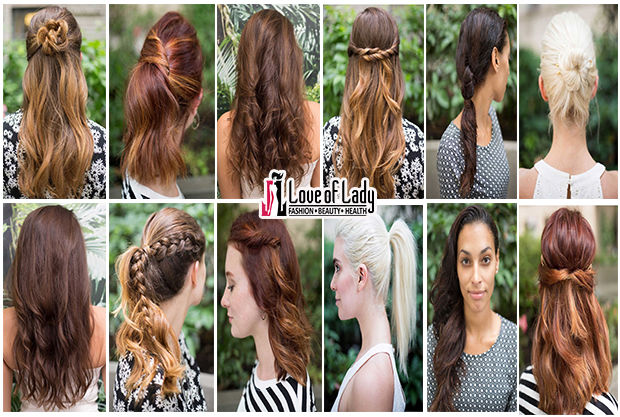 Do you really love finding out new ways to make your hair stylish? How about easy hairstyles? We have found some beautiful and simple hairstyles with complete with images and easy hairstyles step by step, which are perfect for teenagers to be able to simply do themselves. Cool, right? Check it out here.
Flower Braid
Pluck a segment of hair from both the sides of your head and put the segments into a small ponytail as shown in the first figure. Then, gently braid the pony all the down to ends.
Tie the braid with a rubber at the end to make it loose in order to look more voluminous. The inflated edges also assist to create that flower-petal shape.
Twist the braid all around into a roll and pin it firmly against your head.