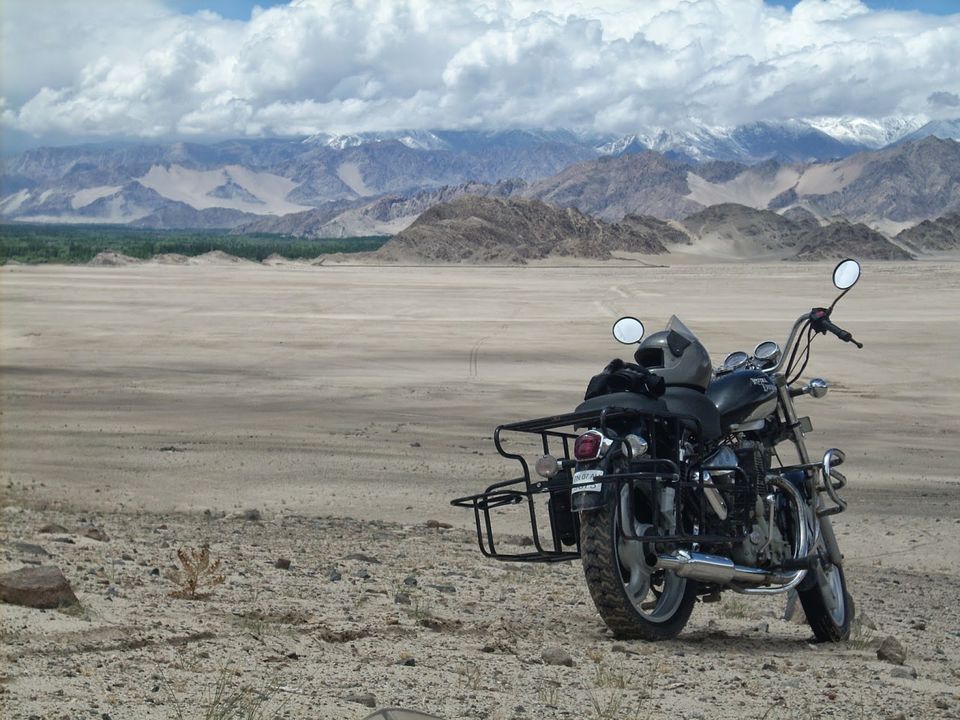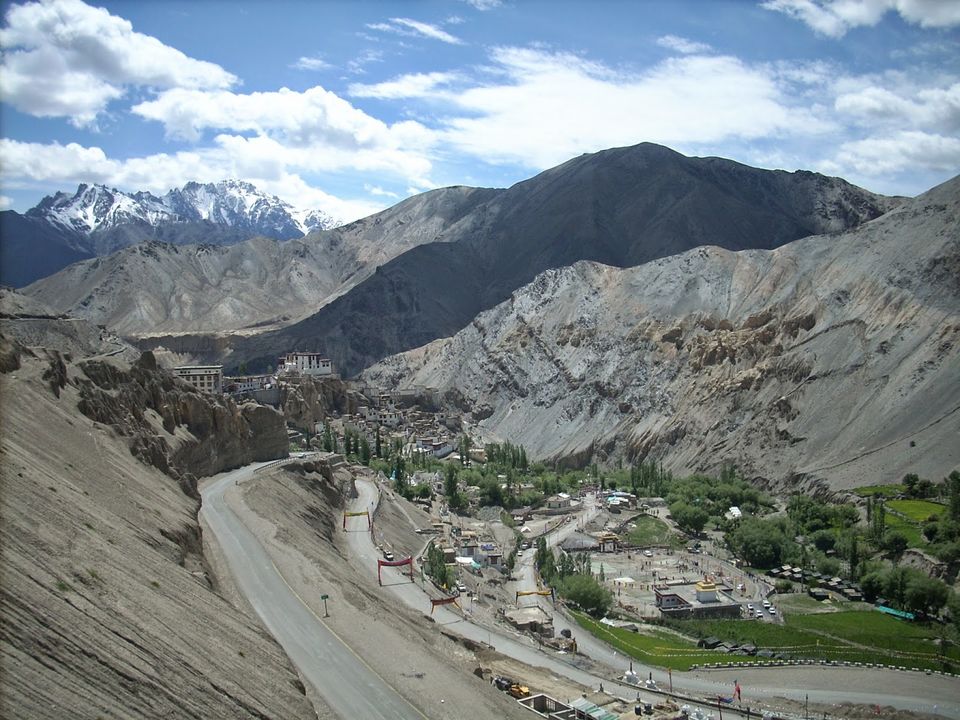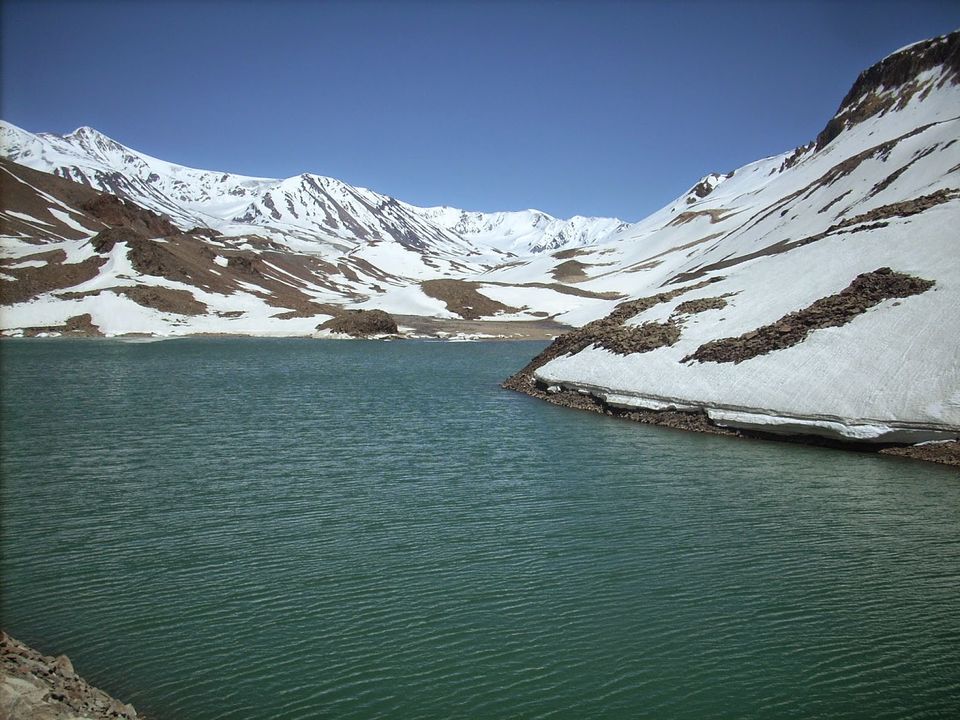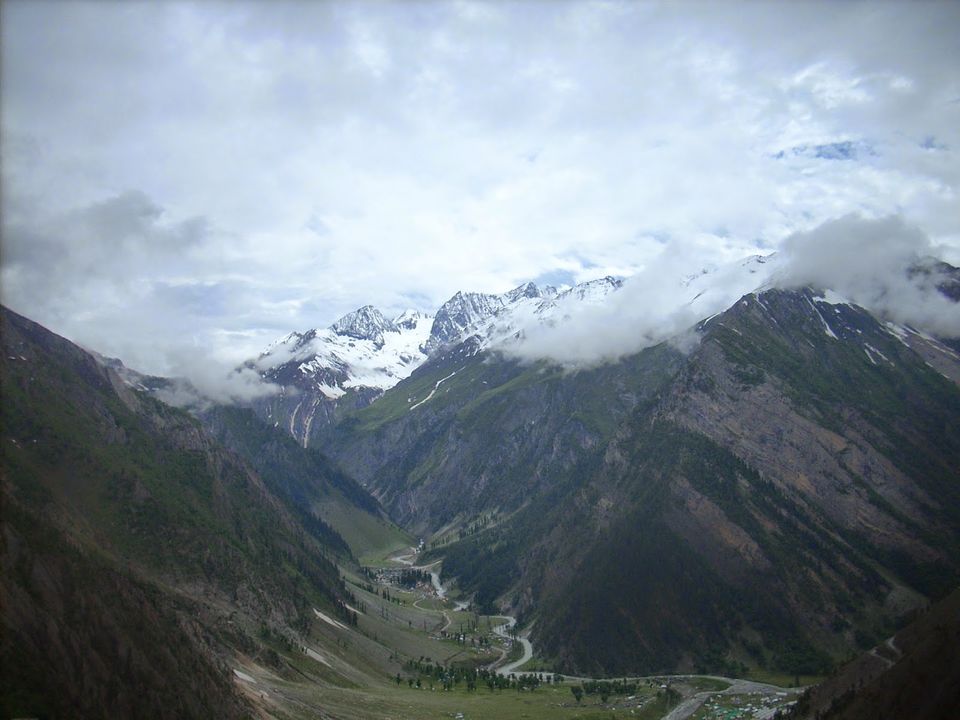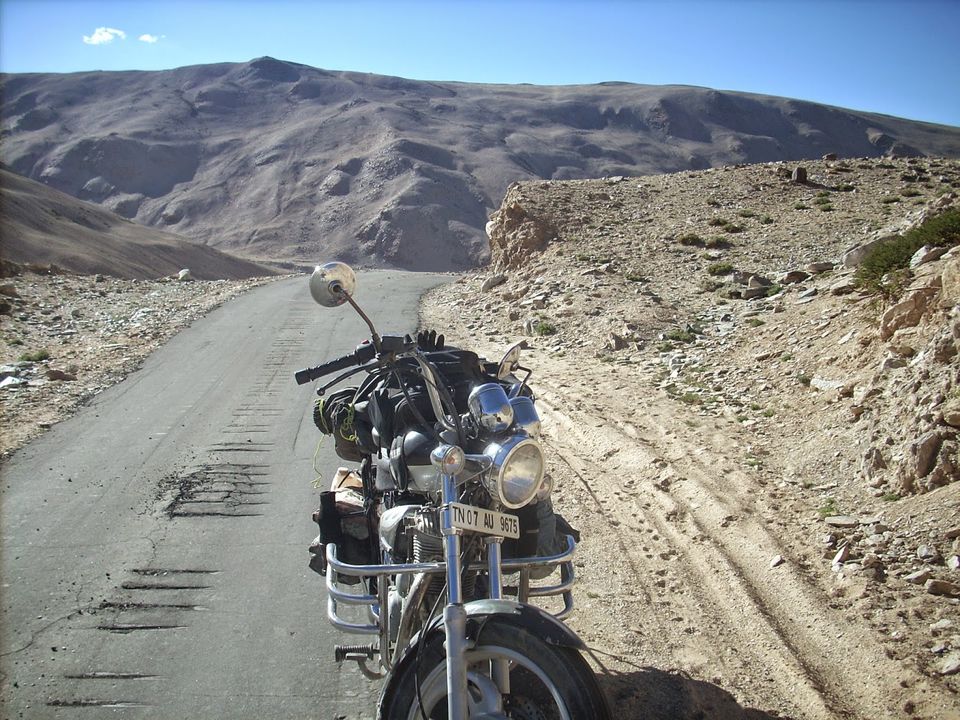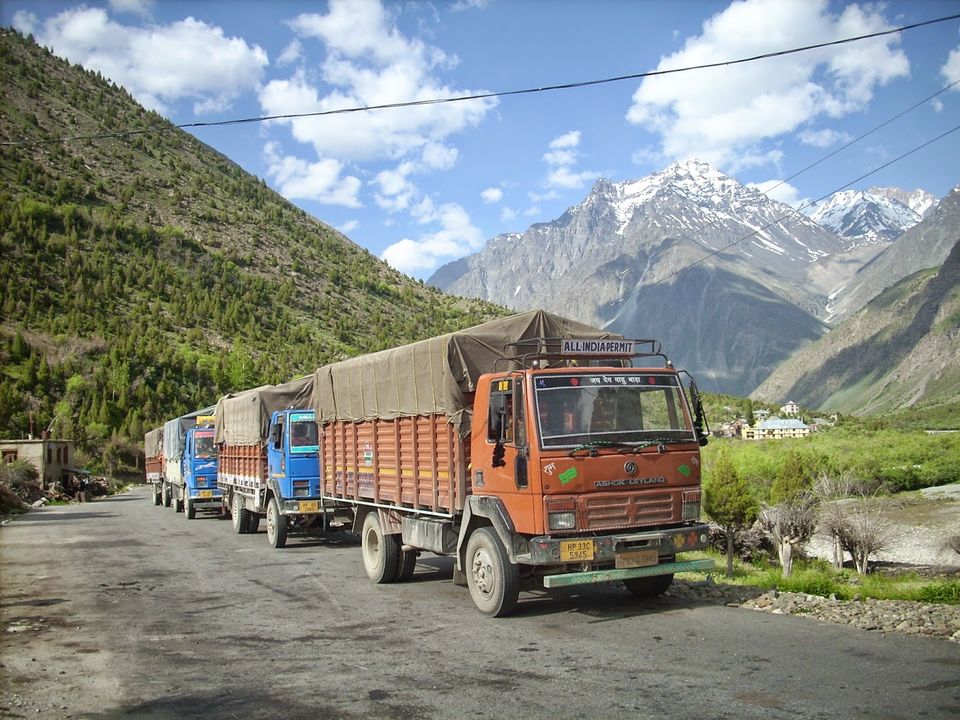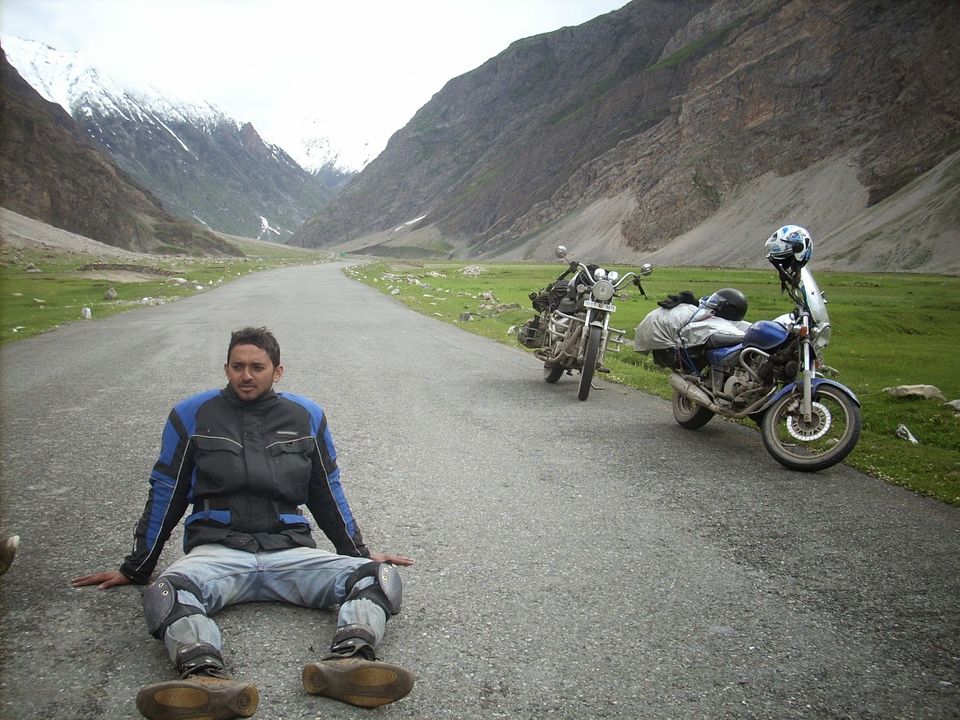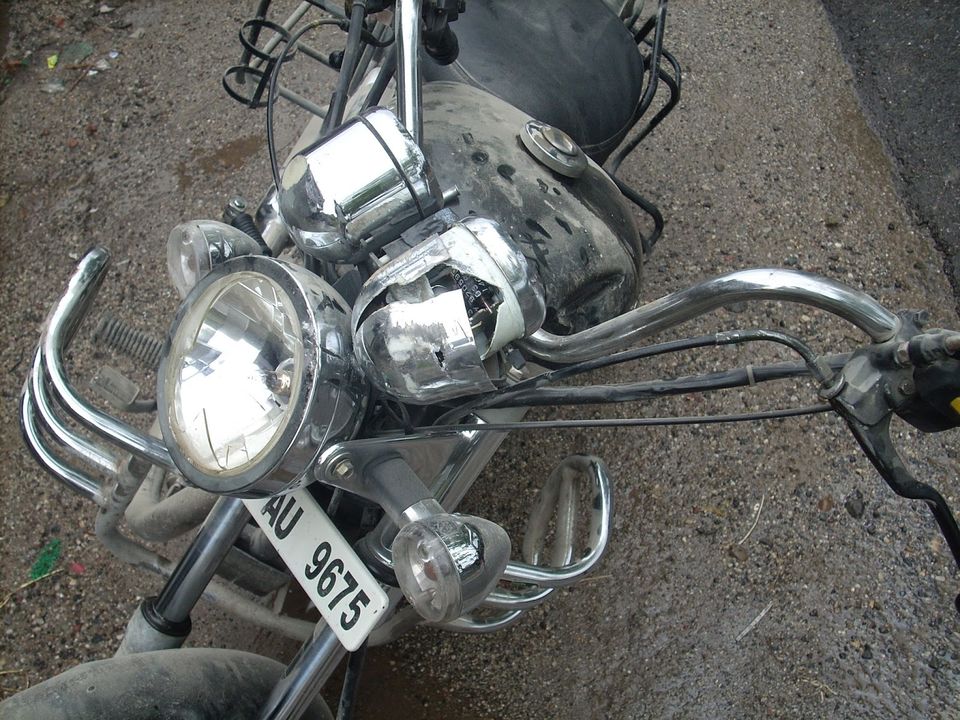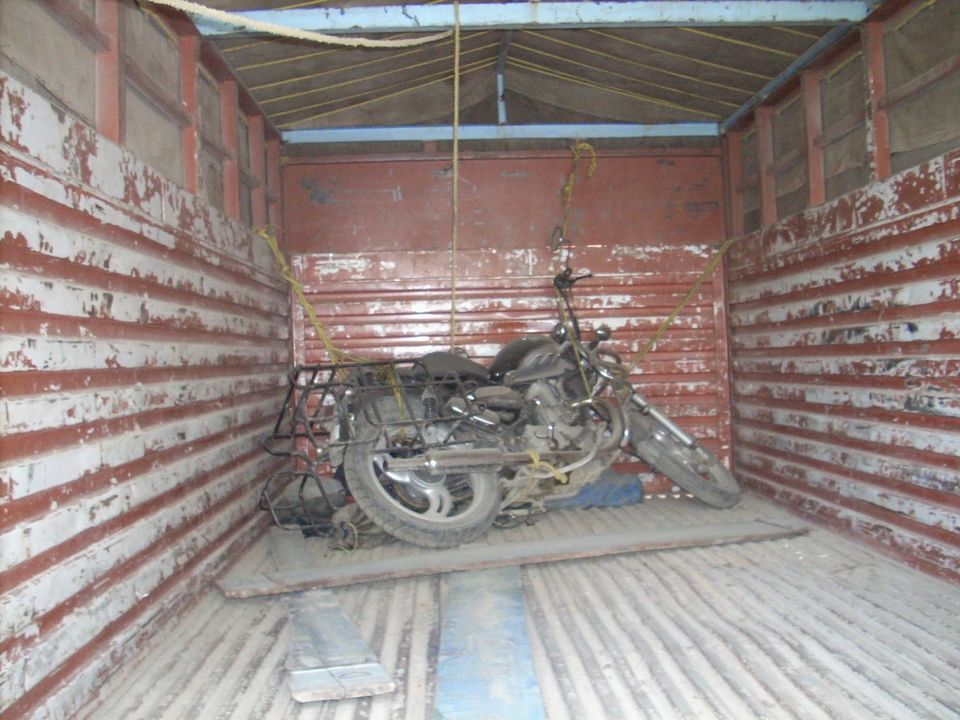 Leh is definitely one of the most beautiful places in India and you should definitely visit this place at least once in your lifetime. In case you love riding motorcycles and do go on motorcycle trips here and there, trust me its a crime if you don't take your bike there. Keep these pointers in mind and go ahead and do that Leh motorcycle trip you always wanted to.
1) The Routes.
There are two major routes to reach Leh. The Jammu -> Srinagar -> Leh highway and the Manali ->Leh highway. Both routes are extremely scenic and I would personally suggest that you take one route while going there and the other while coming back. Although for whatever my experience counts, I think its better to take the Srinagar highway while going and taking the Manali route while coming back as the ascent to higher altitudes is more gradual in the former route and acclimatizing yourself to the altitude is easier in this way.
2) The best time to travel.
The roads to Leh are only open for about 6 months a year for the tourist on both the routes. Starting from mid May - June first week to about mid October - November. So the months from June to September should be a safe bet. But then July August being monsoons could get a little tricky on the passes (Zojila pass in the Srinagar - Leh highway, Rohtang pass on the Manali - Leh highway). So basically June and September are the best months to travel but hey you can always be a little adventurous in the monsoon months.
P.S. If you are travelling around Independence day (Aug 15), the Kashmir valley can upset your itinerary a bit as a lot of separatist groups call out bandhs and strikes during this period.
3) Altitude Sickness or Acute Mountain Sickness (AMS) is a real bitch. Taking some precautions doesn't make you a wimp.
Different people have different immunity levels towards altitudes. You are the best judge on how much your body can take. Some people are severely affected and some are just mildly affected. A mild case of AMS just feels like a slight hangover. Thankfully I was just mildly affected and however stupid it sounds, I have been drinking since the age of 18, so I knew how to deal with a mild hangover. However read up on AMS and the precautions, medicines etc you can take before you start this trip.
4) Drink a lot of water, eat properly and keep some sweet stuff handy.
The internet is full of articles on the health benefits of water. Trust me its not overrated. I am generally not very particular about my eating habits but once I hit the higher altitudes after Srinagar and till the time I wasn't back in the lower altitudes of Manali, I religiously ensured that I have 3 to 4 litres of water everyday, proper meals and chocolates / biscuits for energy every now and then.
5) Wear a Balaclava or use a piece of clean cloth to cover your mouth while riding in very high altitudes.
At high altitudes oxygen levels are low. One tends to breathe from the mouth when riding on high altitudes. Since you are breathing hard, you could end up inhaling water vapours present in the air and water could deposit in your lungs. Sounds scary. Ok I read about this somewhere before the trip. I am not really sure if it is true. But then why take chances. Although I must add, when I stopped in between rides, I could feel the wetness in the cloth that covered my mouth.
6) Go easy on the alcohol. Trust me, the views are enough to give you a high.
I love alcohol. I make no bones about it. But drink responsibly. Alcohol causes dehydration and does not really help with altitude sickness. Know your limits and try not to reach there. Never ever push the limits in these parts.
7) Leh isn't exactly the place to try this out:
Do not physically exert yourself too much in these parts. Even brisk walking in such high altitudes can take a toll on you. Take your own sweet time for anything you do. After all a vacation is just meant to slow down your life a bit. Conserve as much energy as possible till the time you feel you are very well acclimatized.
8) Points 3 to 7 are not to scare you. It's just that it doesn't hurt to be careful.
Frankly I did not face any health issues and I guess most people will not. I can act all cool and frivolous about it but then I did take precautions. I did happen to meet people on the way who suffered from some sort of AMS in these parts. So once again, do read up on AMS before you embark on your Leh trip. If you feel any discomfort do stop and enquire in Army camps for medical treatment (They have oxygen cylinders and other such stuff) and check about medicines you can or cannot have. Again I am not sure of this but I did hear Dispirin for headaches is not advisable in such high altitudes.
9) Inner Line Permits / Protected Area Permits in Leh.
Indian citizens require Inner Line Permits (ILP) and foreign nationals require Protected area Permits (PAP) to travel to Nubra Valley, Pangong Tso lake, Tso Moriri lake etc. You can find a lot of tour operators in Leh city who can arrange this for you or you could just head to the DC office in Leh and get the permits yourself. Will turn out to be a lot cheaper if you do it yourself and its not a very complicated process. Keep some extra passport size photographs with you when you are travelling to Leh.
P.S. It seems like there is a circular issued by the Leh DC office that starting from May 1st 2014, Indian nationals do not need an ILP and they just need to provide a valid photo id in the checkposts to go to the above mentioned places. However foreign nationals still need to get PAP. However I am not completely sure of it. Please do check about the veracity of this information. If true, its a huge relief.
11) Wear protective gear. However headmasterish it sounds, it does save lives and limbs.
These are very remote areas with no signs of humanity across long stretches. Medical attention in case of an untoward accident may be a little difficult. I had a really bad accident and I had to ask a truck to carry my bike some 300 Kms from Sarchu to Mandi across the Rohtang pass but thankfully owing to my protective gear I was unscathed.
12) Carry some extra petrol in some stretches.
Specially on the Leh Manali highway and say if you are travelling to Pangong Tso or Tso Moriri lakes. Like I mentioned before, these are vast stretches without any humanity so expecting a petrol pump might be a little too optimistic. Its not uncommon to find that you have covered some 300 to 400 Kms without a petrol pump in sight.
Although the few and far in between villages that you cross, you may get to buy some petrol in the black market at more expensive rates. But not advisable to buy from the villages as the petrol could be spurious and could be a little troublesome for your vehicle. The Jammu to Leh highway is alright. Fill up in Srinagar. After Srinagar the frequency of petrol pumps will reduce but then you will have one in say every 150 to 200 Kms
13) Carry motorcycle spare parts, get a mechanic to check your bike in Leh and if possible learn some basic things about fixing your bike.
Carry extra clutch cables, accelerator cables, fuses, tubes, a puncture kit, air pump etc along with you. From Jammu to Srinagar to Leh you will still find mechanics on the way. These mechanics may have the skills to fix your bike but maybe not the bike spare parts you require. Ask your local neighborhood mechanic for some lessons and common problems and fixes before you start the trip. On the Leh - Manali stretch, you will hardly find any mechanics. So get your bike checked by a mechanic in Leh. There are lots of them there. But most importantly keep praying that nothing goes wrong.
14) Be nice to every truck driver on the way. Build on your Karma points.
 If things go very wrong, trucks are your best way out. These guys have the space to carry your bike to the next town when you are in a absolute fix. Truck drivers are nice people and will help you out although some negotiation skills may be handy
15) Keep some days spare in your itinerary if you have that luxury.
Your itinerary can be upset for a host of reasons. Some roads may be closed because of weather conditions, you might need a little more time acclimatizing, your motorcycle develops a snag and takes time to fix
About Me:

A 7 month motorcycle ride that took me to every state in India, parts of Nepal and Bhutan and one town in Burma. These blog entries are inspired by this trip. Stories about people I met, stories about places I saw. Things that intrigued me, things that amused me. They say traveling changes you, they say traveling inspires you and they say a lot of other stuff. I don't know. I just hope that my travel stories entertain you

Right now I am in the process of writing a book based on this trip and figuring out the difference between a writer's block and procrastination.

You can find more information by clicking on my
Facebook Page: https://www.facebook.com/The-Clueless-Rider-101961743344289/
Blog page : http://thecluelessrider.blogspot.in/
Instagram Account: thecluelessrider