Japan is an amazing country with a beautiful natural environment and unique culture. Its people are also very inventive, fond of creating things that you won't find anywhere else.
We at Bright Side selected 16 things made in Japan that are so ingenious they ought to be in every country.
Tissues are given out for free on the street
Have you been unwell? Get better soon, and take these paper handkerchieves. That's how it works in Japan. They give them out for free!
"Poppers" for reducing stress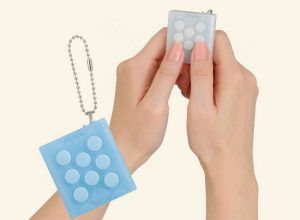 In Japan, people work a lot. A lot of work inevitably means a lot of stress. What's the best way to get rid of stress? That's right, bubble wrap. That's why in Japan you can get a keyring with "endless" bubble wrap to help you get your stress down in an instant.