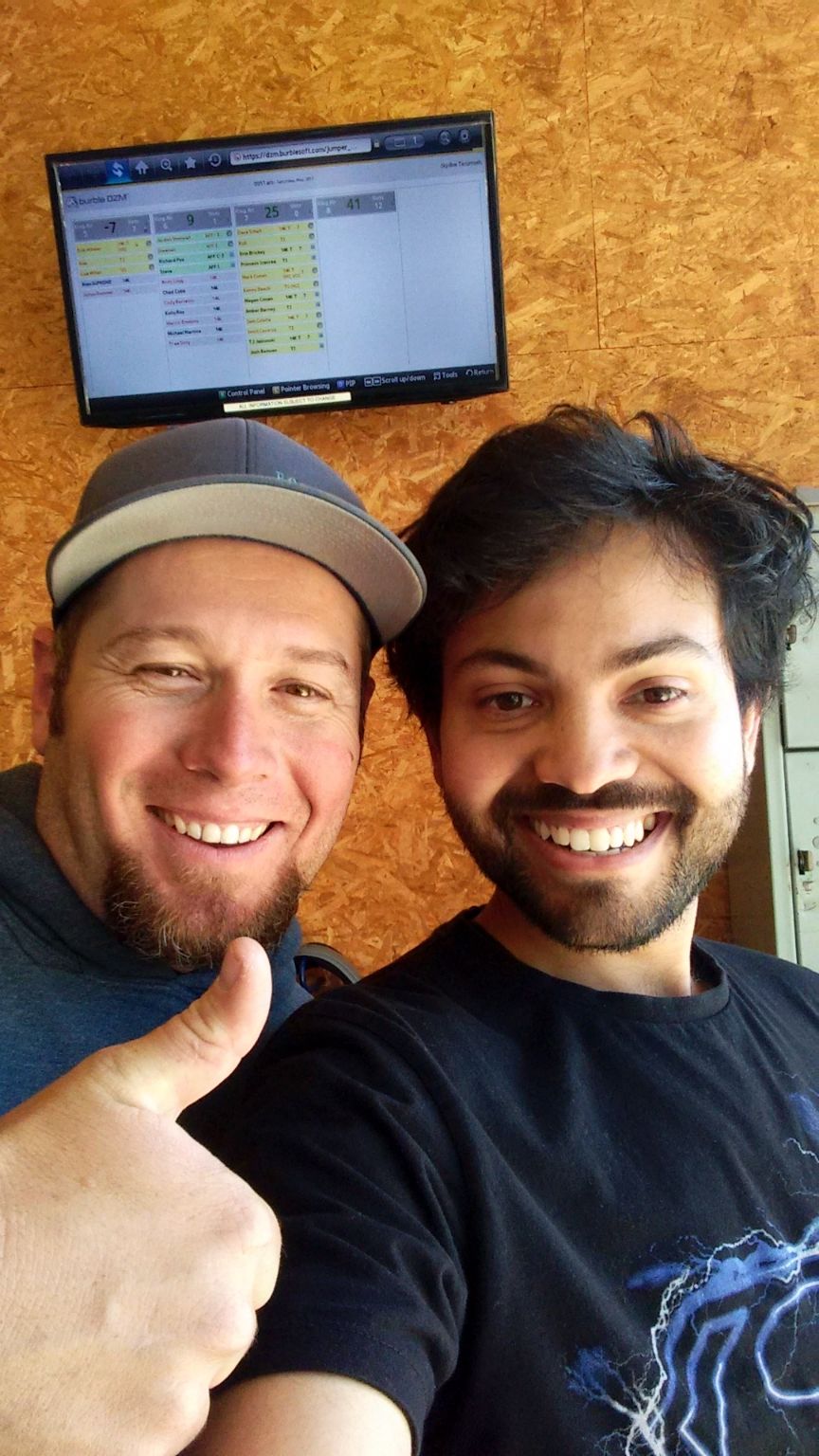 Pneultimate weekend during stay at Farmington Hills, Detroit . Convinced Mohammed over the week at office to join for sky diving . Finally he agreed . Called the Skydive Tecumseh , Detroit and booked our slot at 8am .The weather was sunny ( had checked back the forecast for last couple of weekend ).
With the excitement of first sky diving woke up early. Mohammed would pick me up at 7am so got ready. Clock ticked to 6.45am ,rang Mohammed no one picked the phone. I thought he was getting ready .7 am I called no one picked .I called him several times the phone went unanswered. It took a week to convince him ,may be at last moment he dropped of going .
I tried calling a Uber but as the destination was out of province ,it was cancelled. I returned from waiting area to room. The clock stuck 8 am , Mohammed was calling. He just took a nap , kept his mobile in silent mode. Nap turned a bit long. Immediately I called Skydive Tecumseh , rescheduled the slot at 9am. Finally Mohammed came and we both headed for our first Skydive.
There was a warm jovial welcome by the support team. Mohammed opted for 10000ft , he was bit worried. I knew once the sky dive is done, he would be thrilled.
As per regulation we had to watch caution video and sign the bond. I closed my eyes during the video, didn't want to have any negative feelings before going.
I opted for tandem skydive ( Skydive Tecumseh can take you higher than any other dropzone in Michigan, up to 18,000ft!) This means I'll experience up to a full minute of freefall at speeds around 120 mph!
I was attached to the front of the instructor, so during freefall I had a full, breathtaking view of the scenery. After your parachute opens you will have a scenic 4 to 6 minute parachute ride .
A lady  celebrating her 75th birthday was in our plane. 
If you want to experience the element,let's jump dive and fly through the sky. Thanks to Josh (instructor) once again.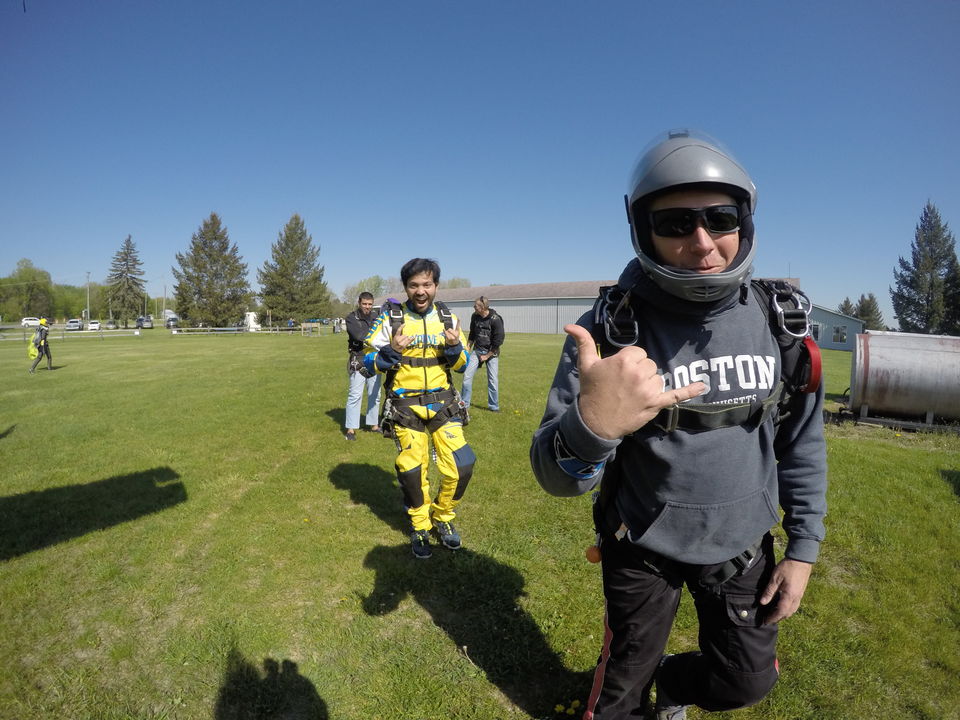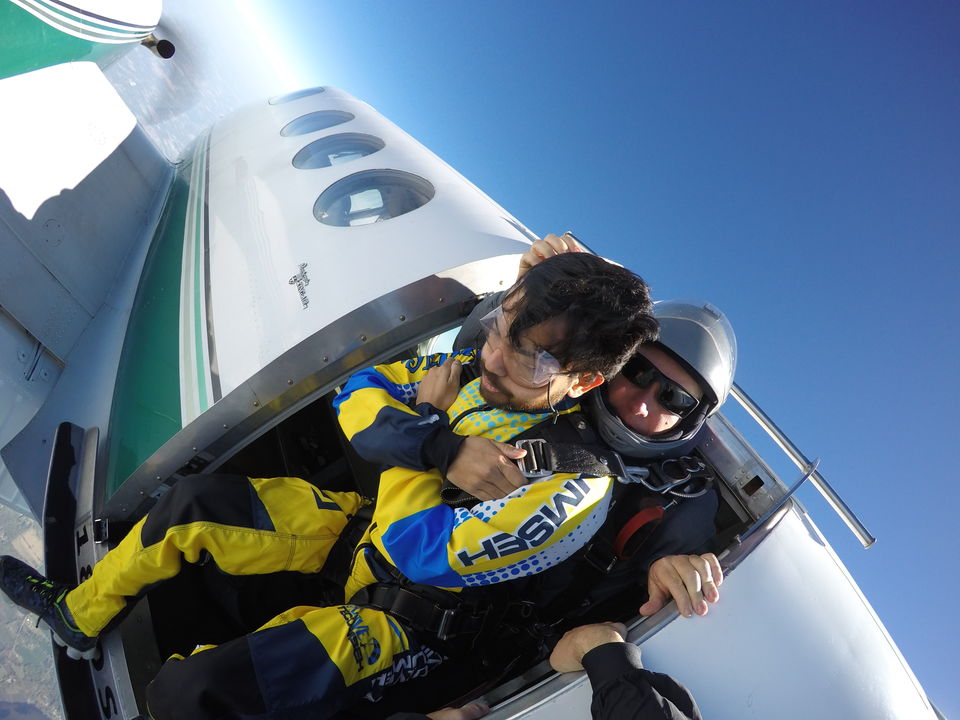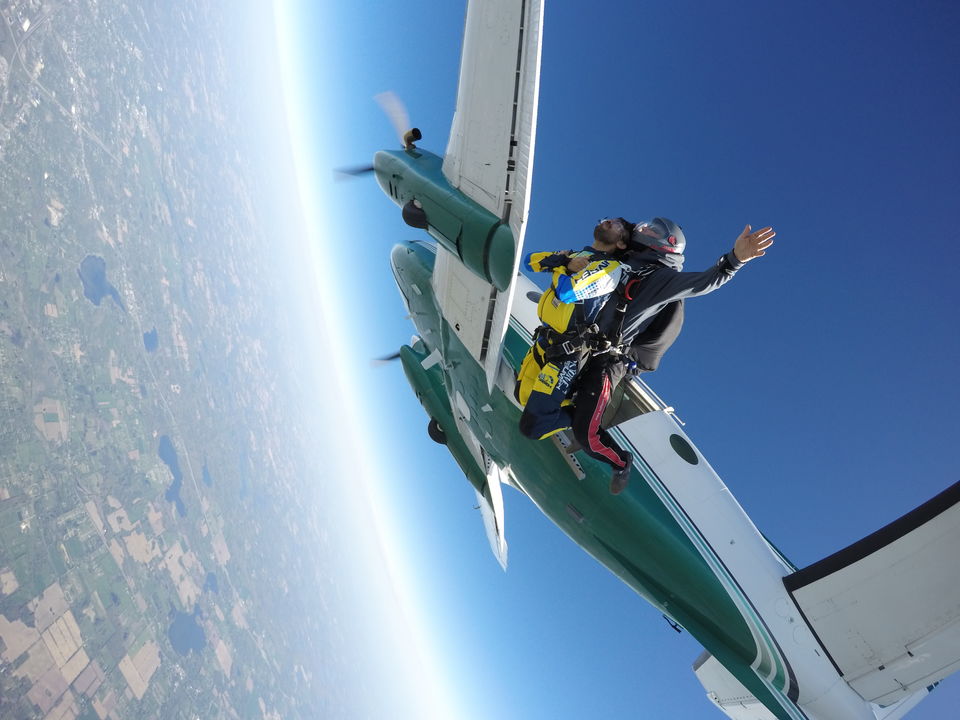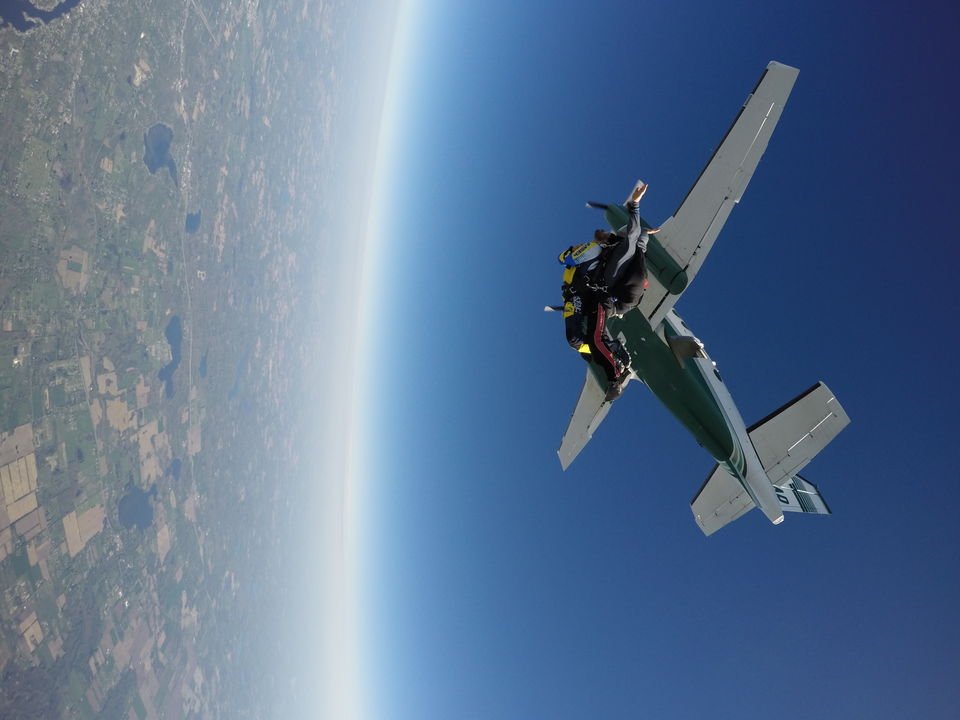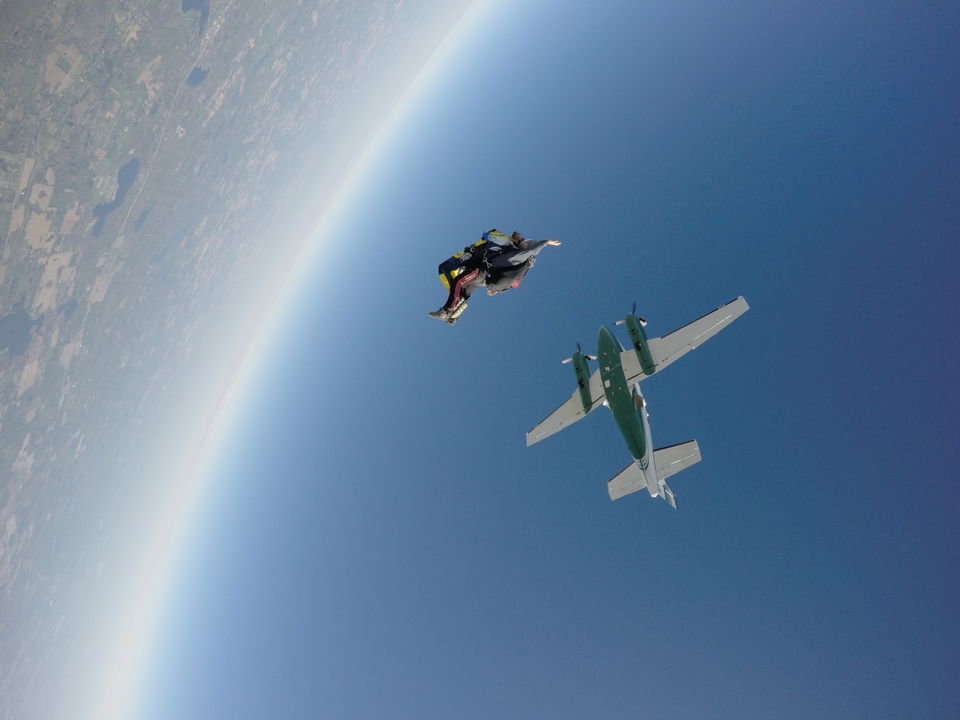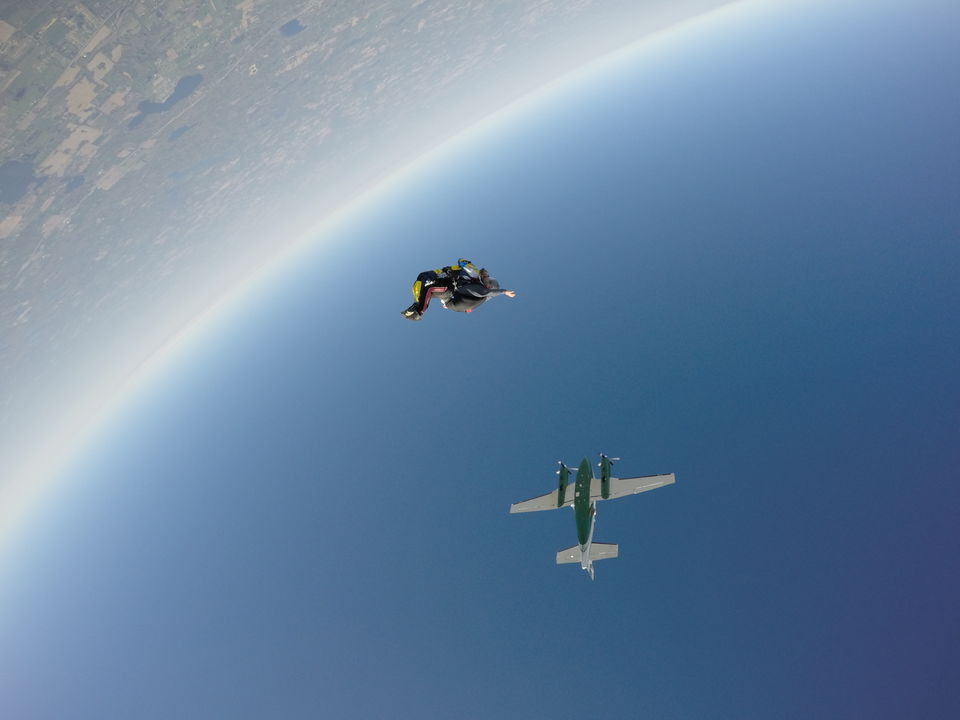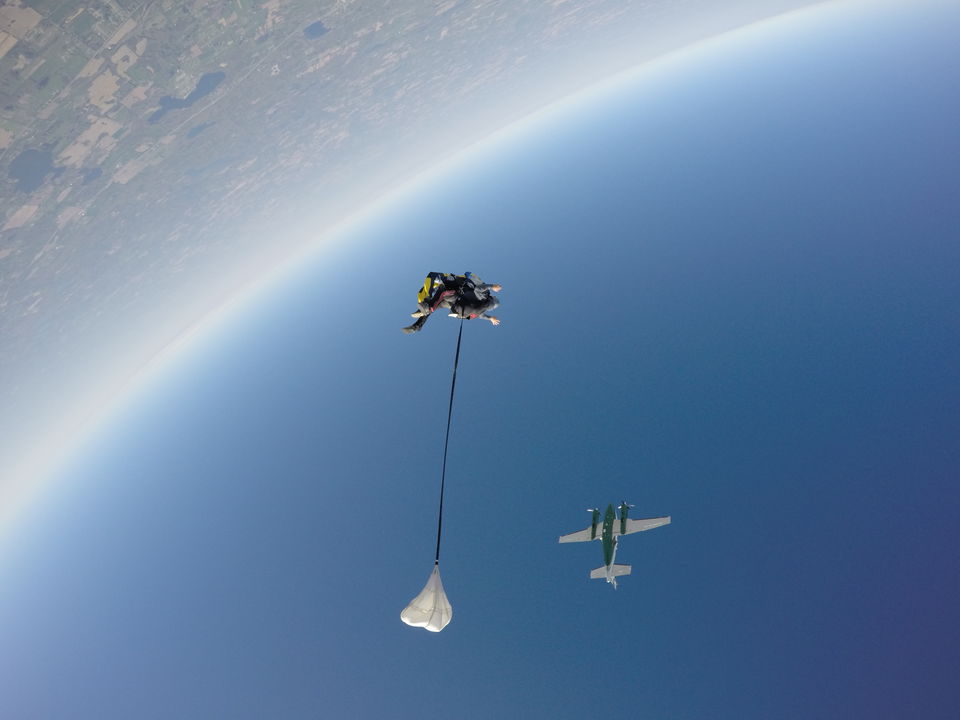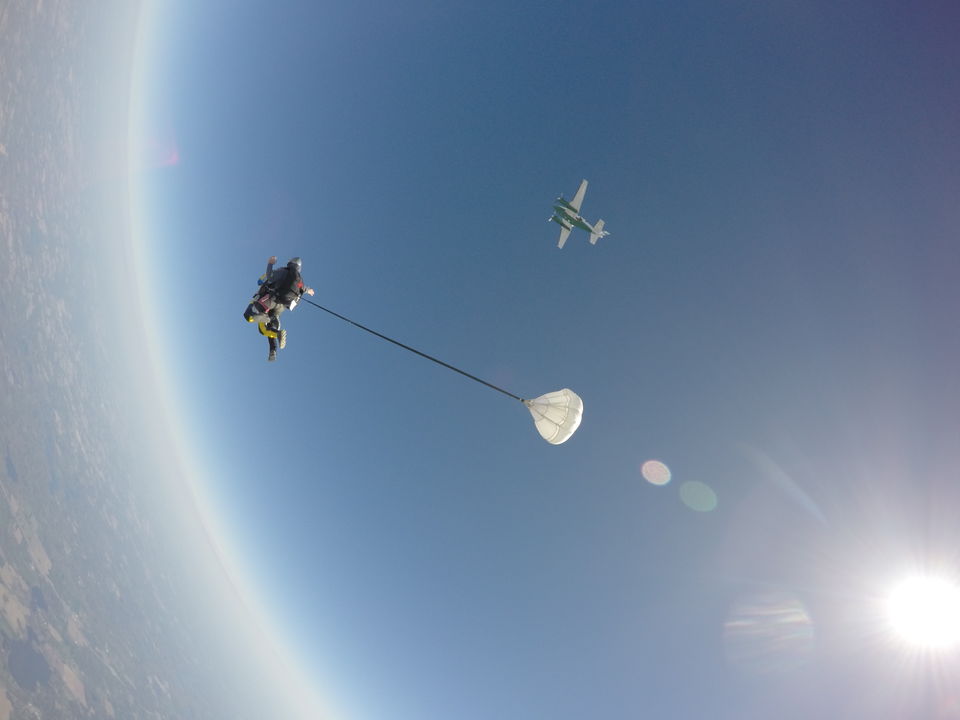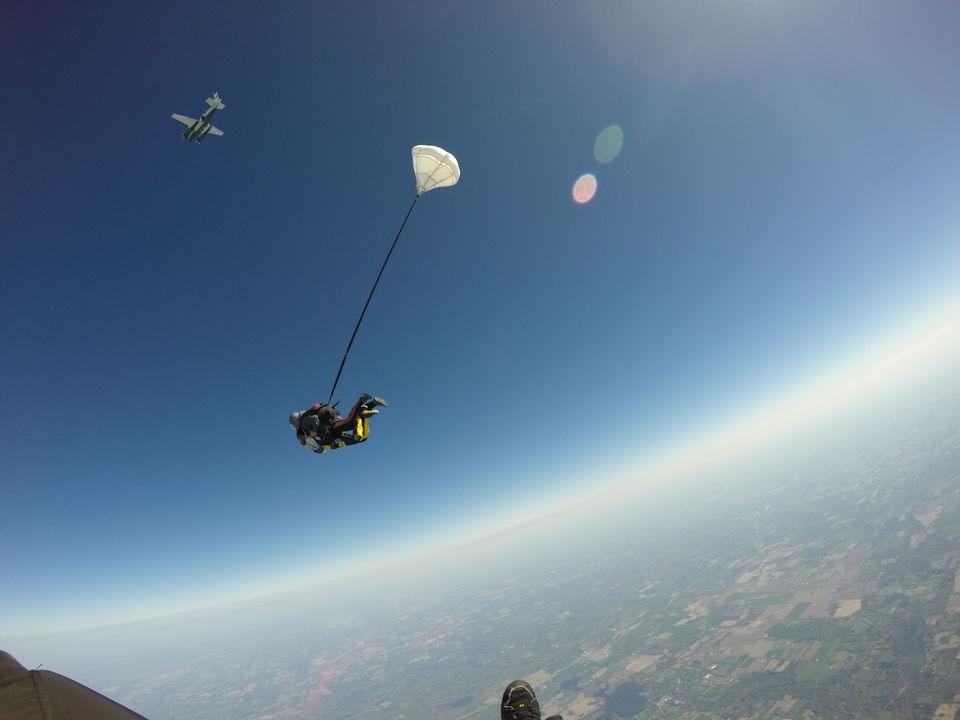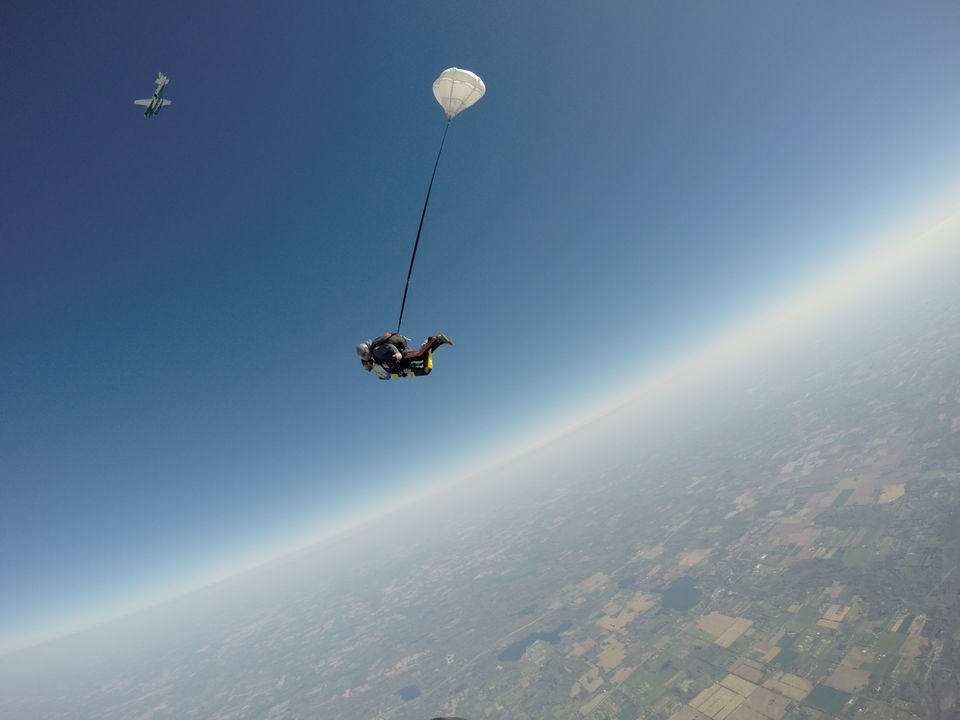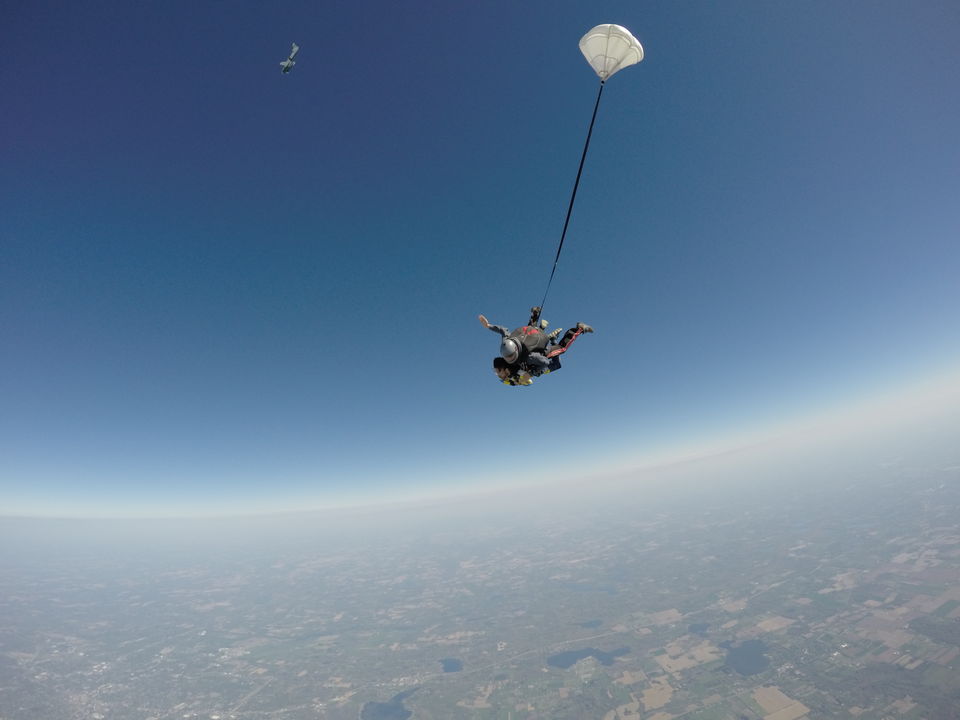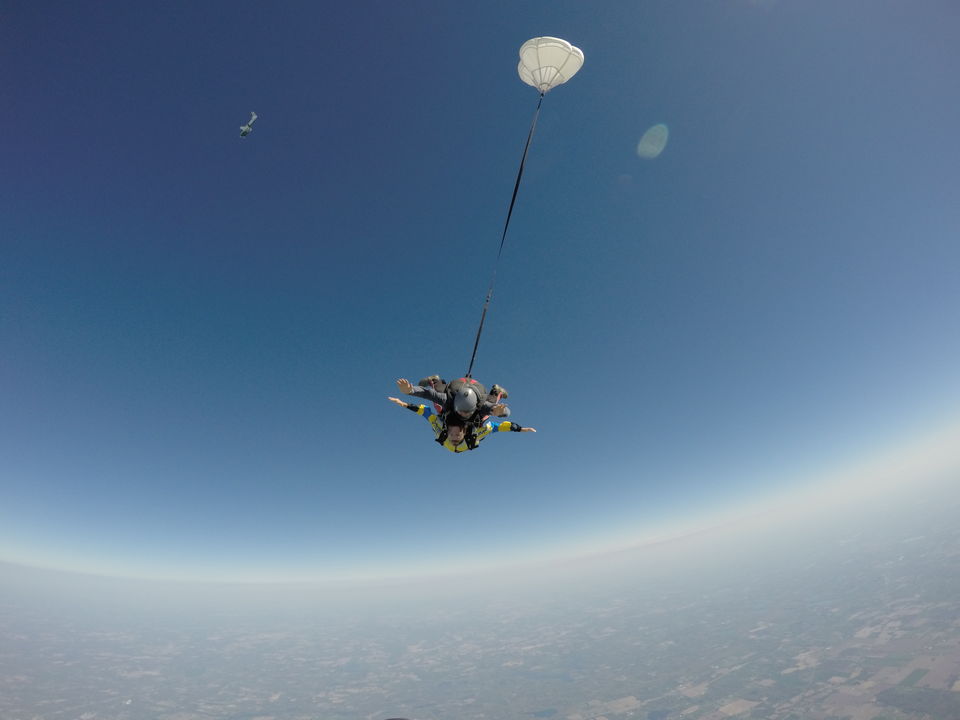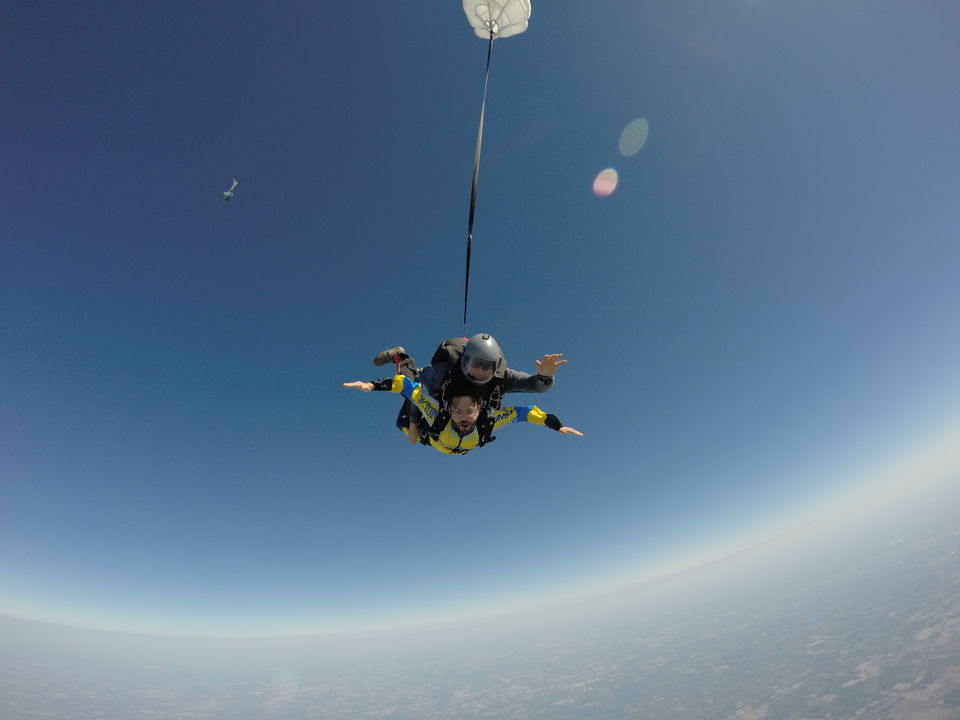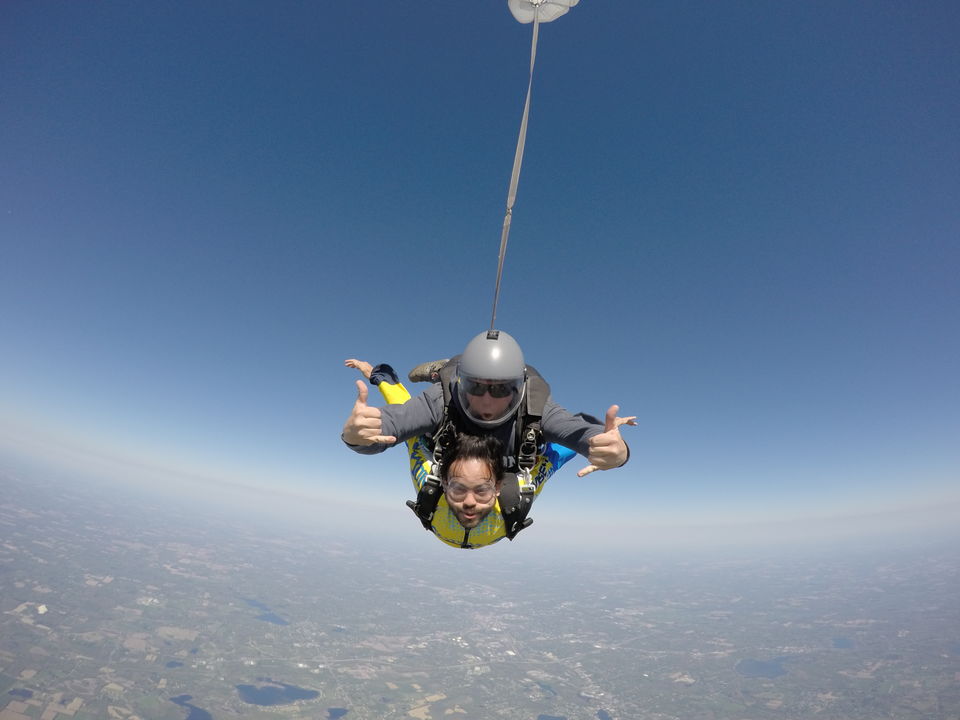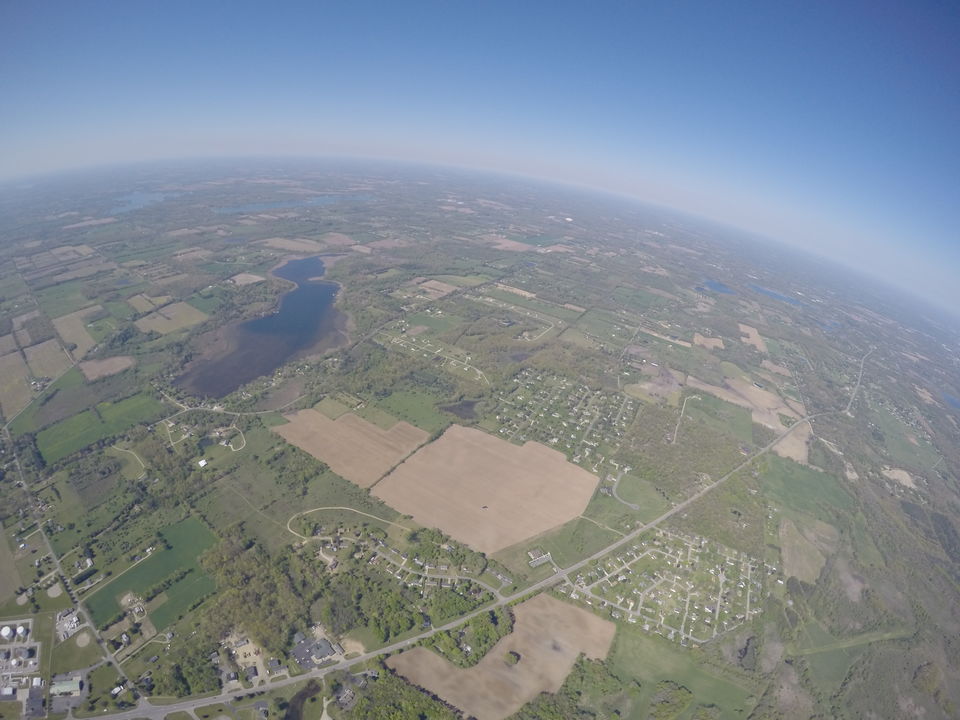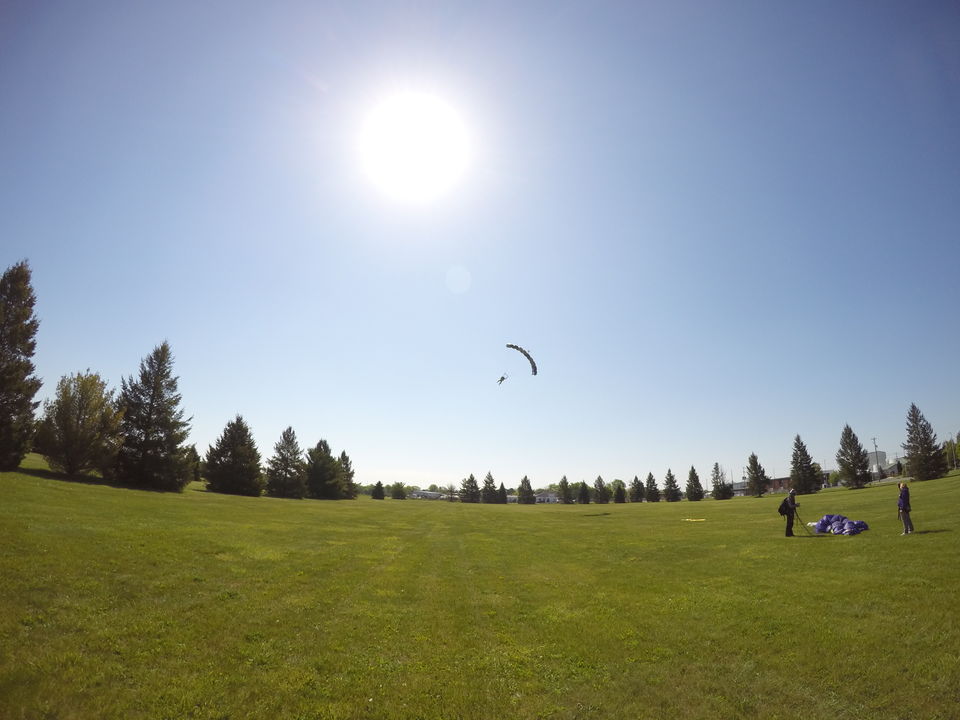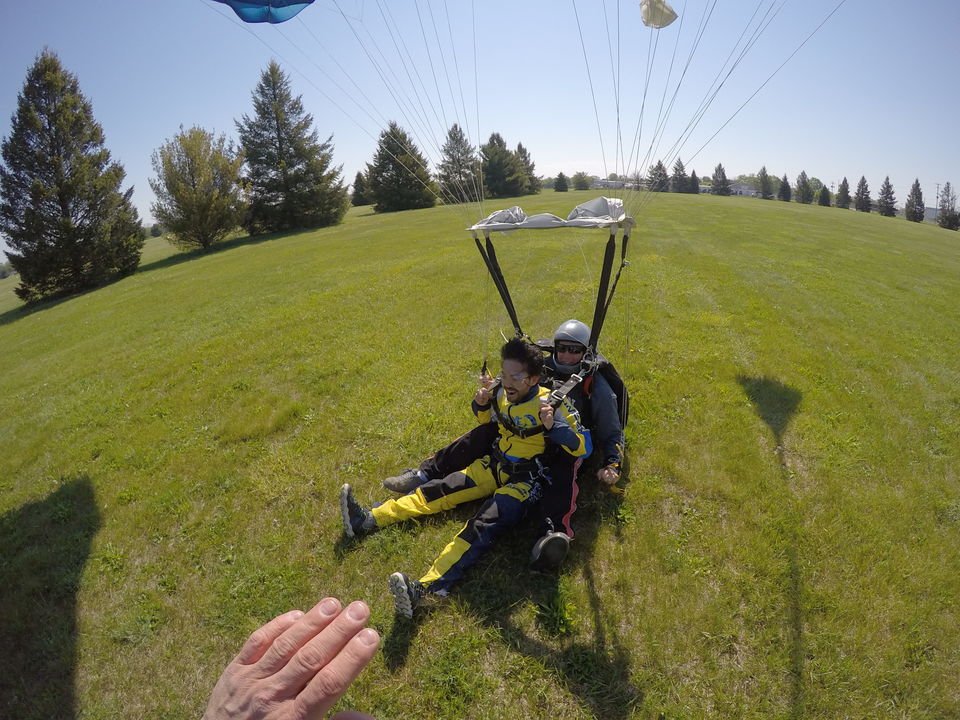 That excitement and the thrill of flying in the air with the gravitational pull which creates a tremendous pressure on your body!!! It's the adrenaline​ rush in the end which takes you higher when you descent... !!! You can see the fear and excitement in face... That's what adventure sports is all about!!!