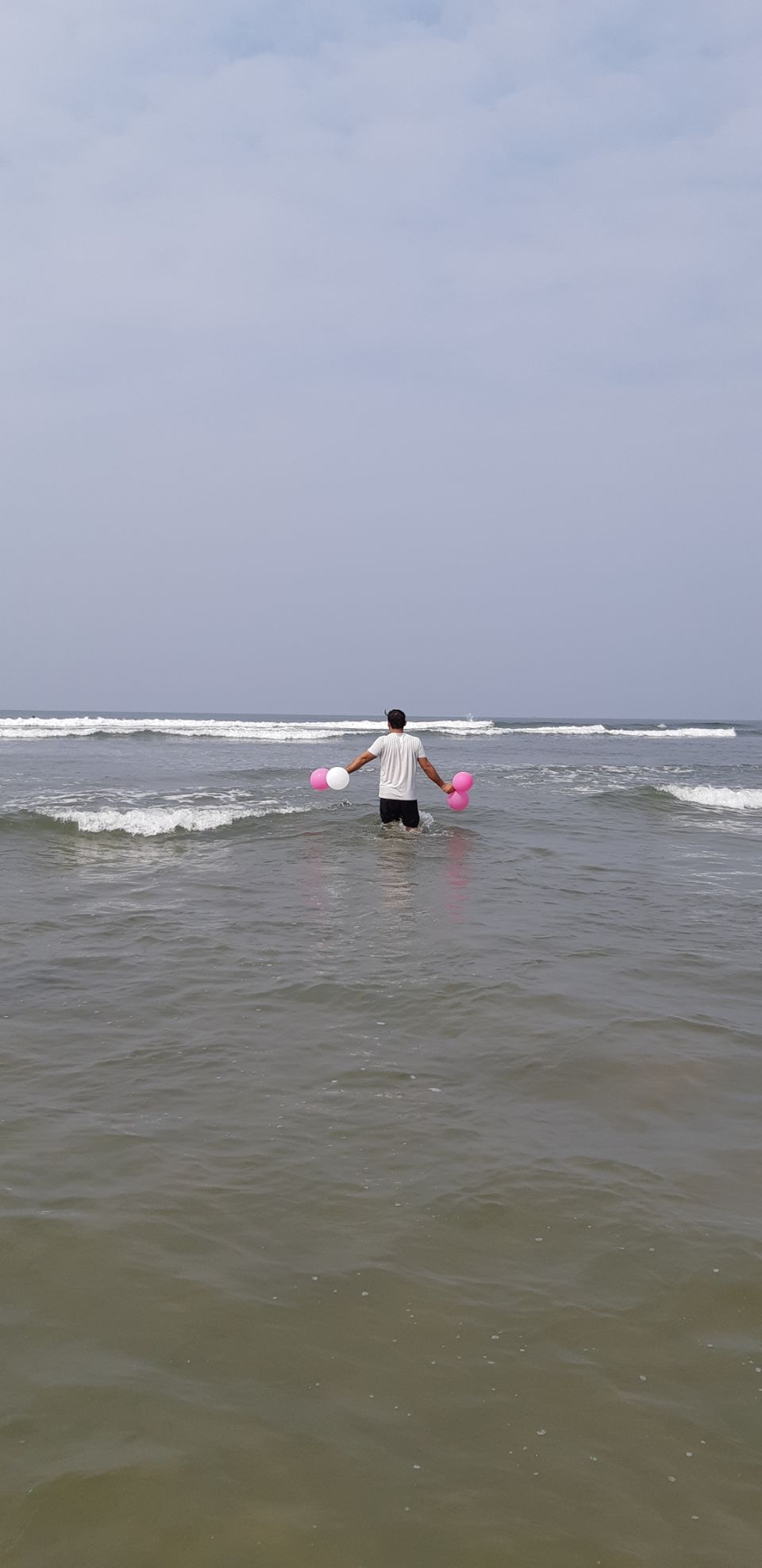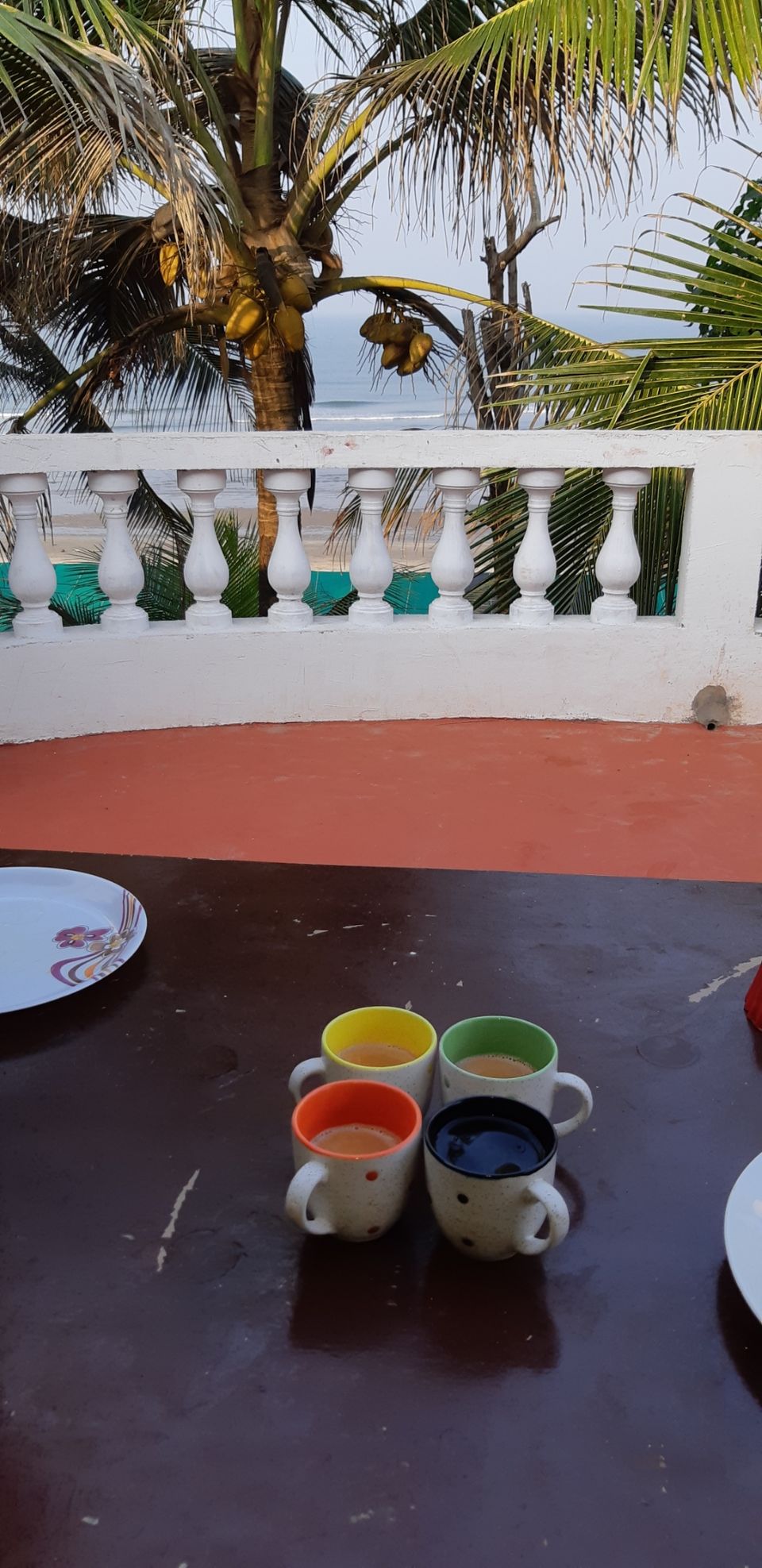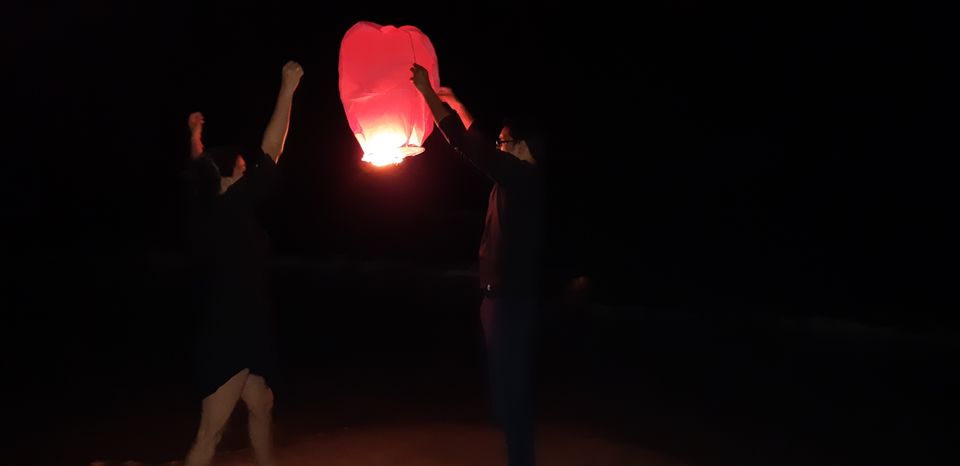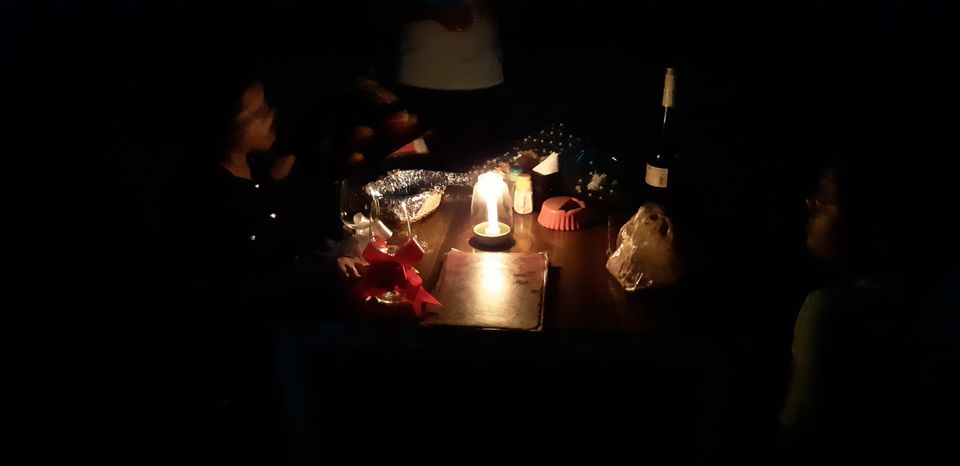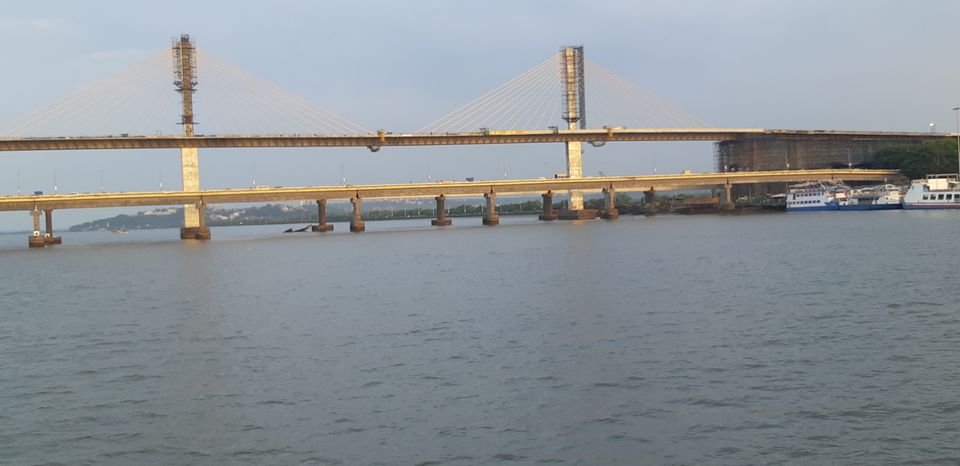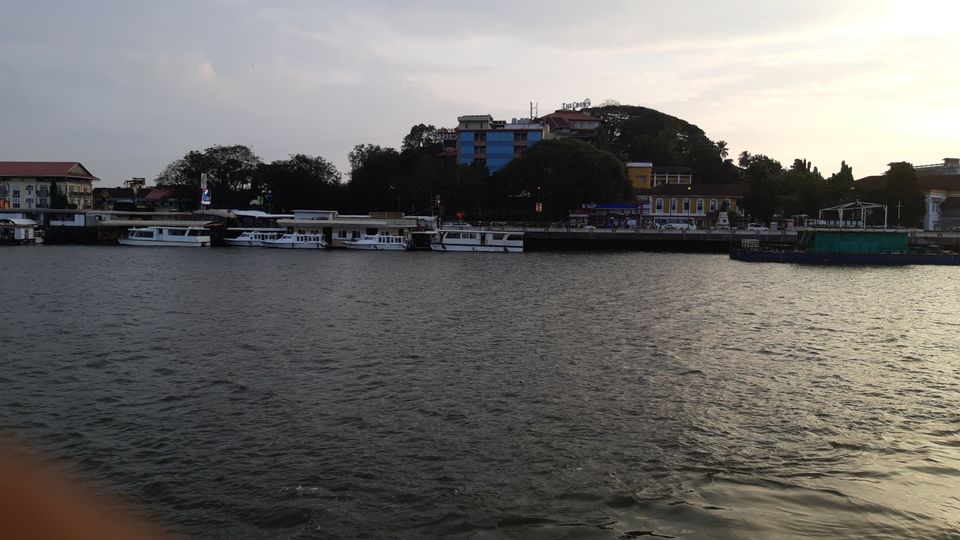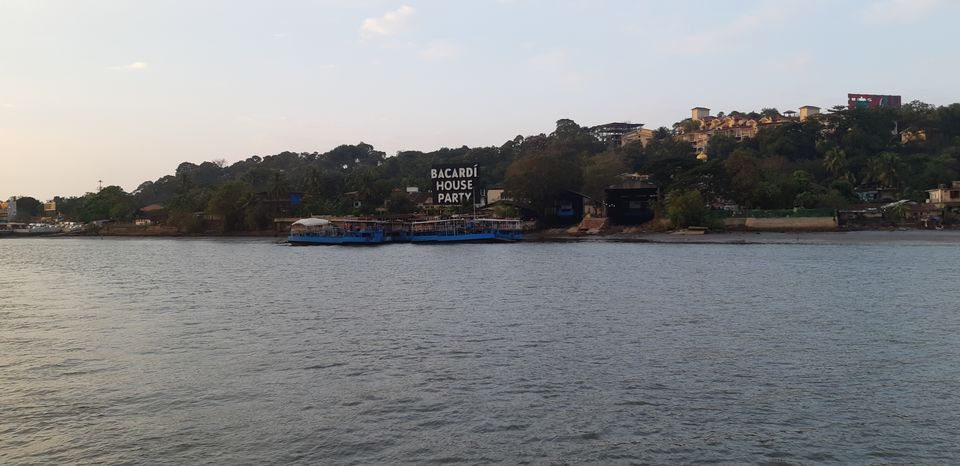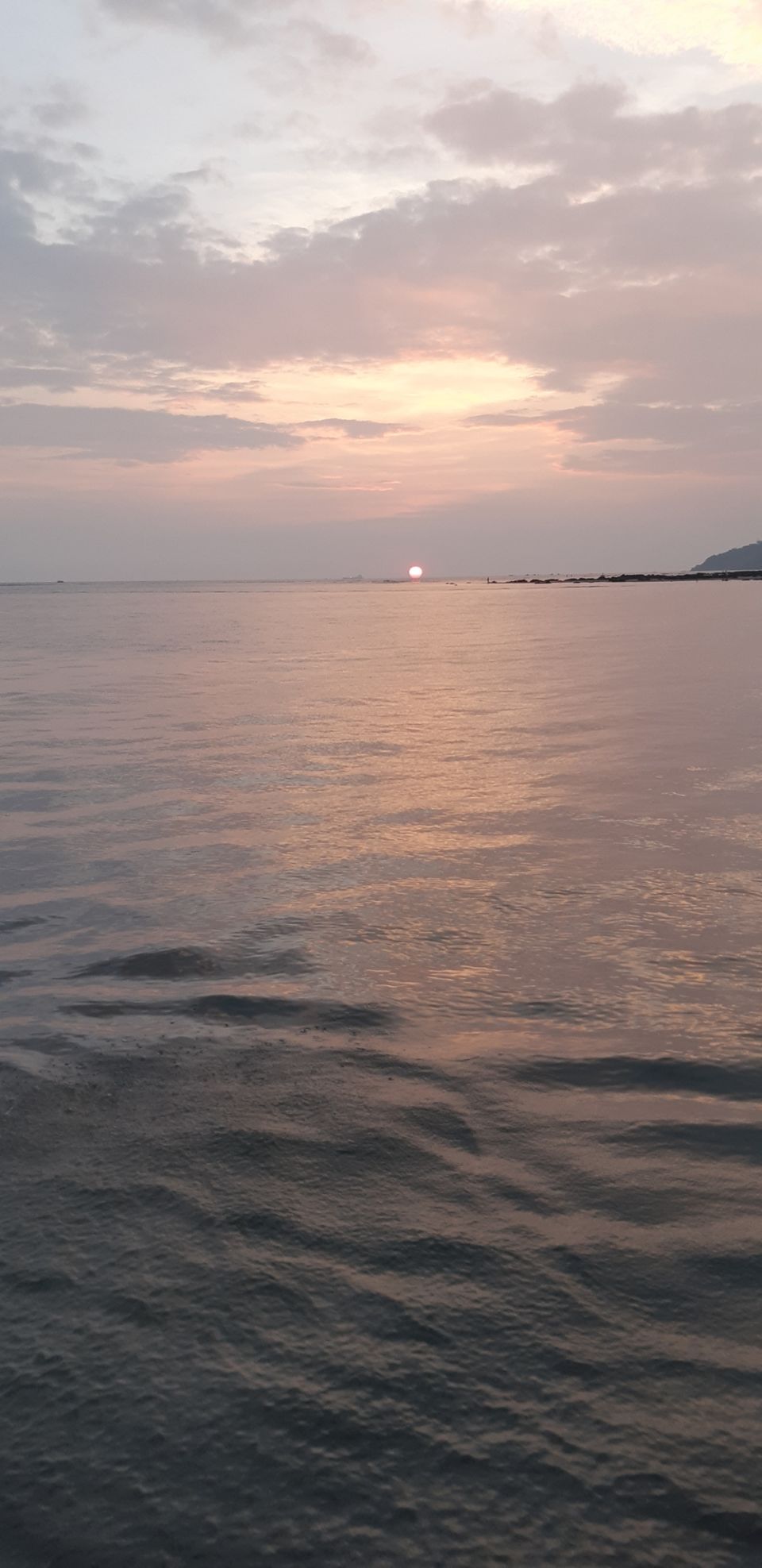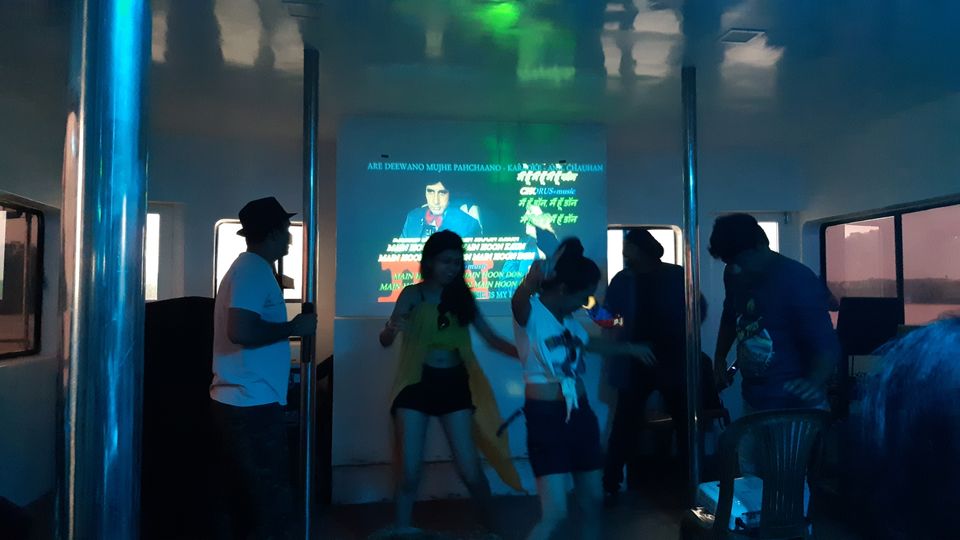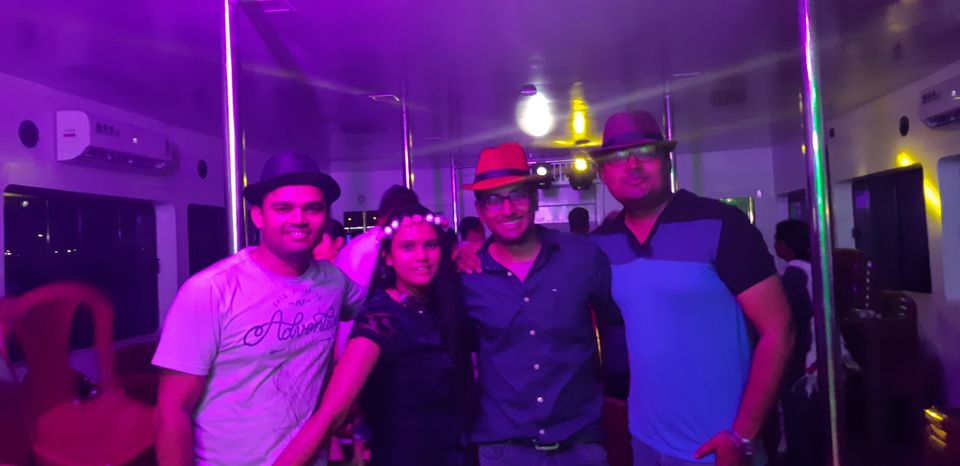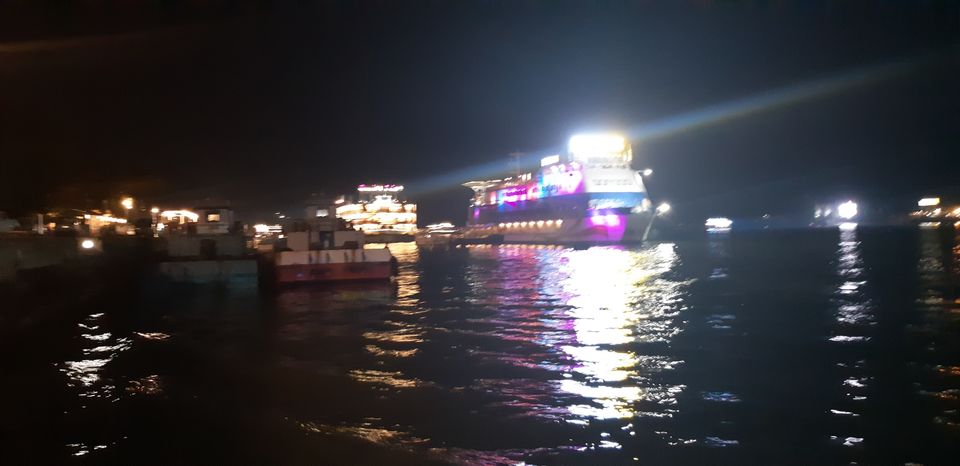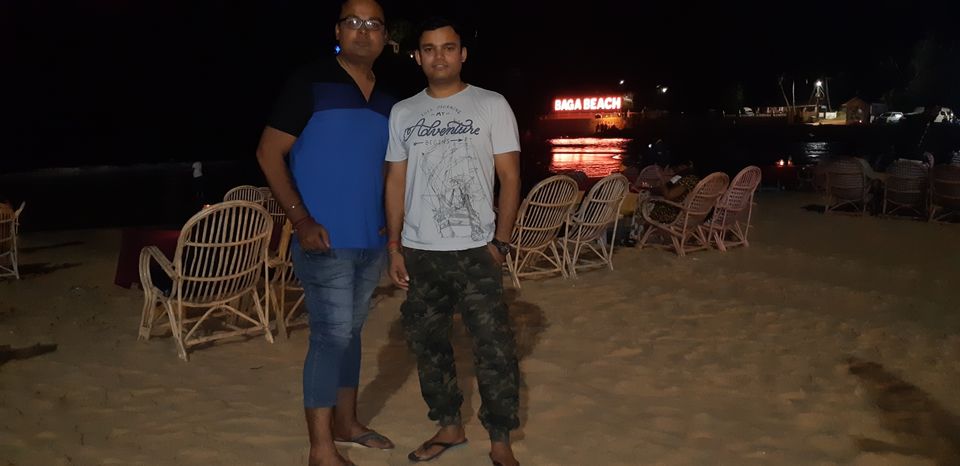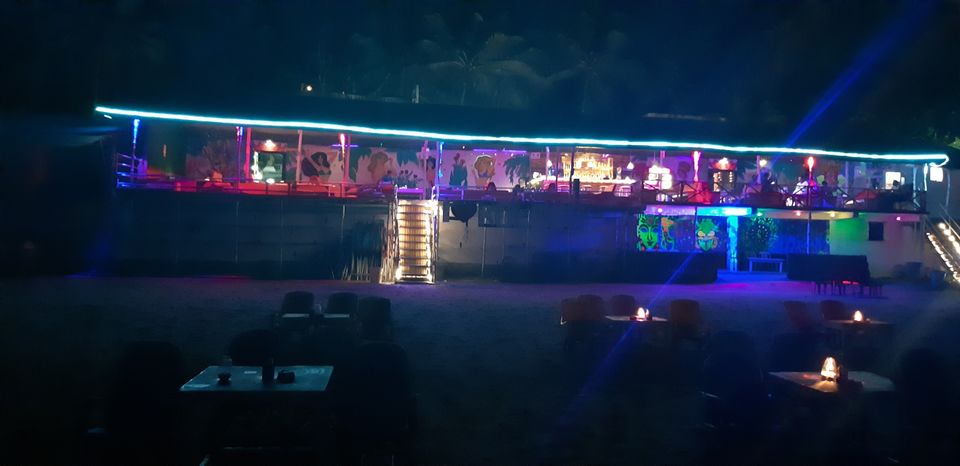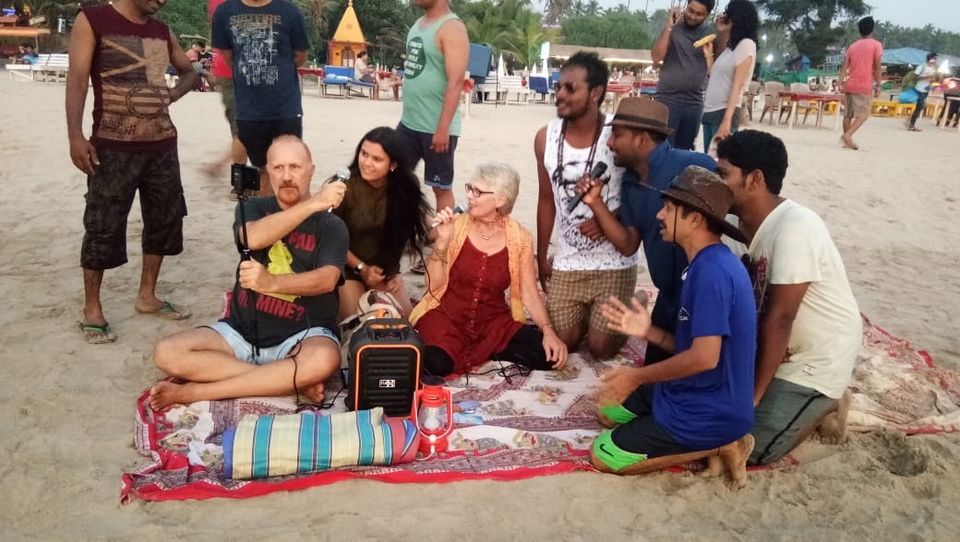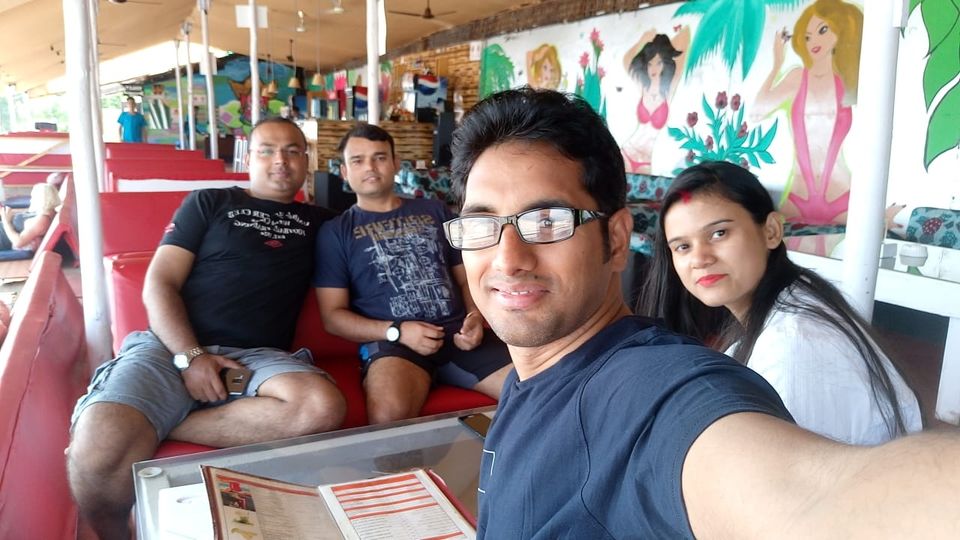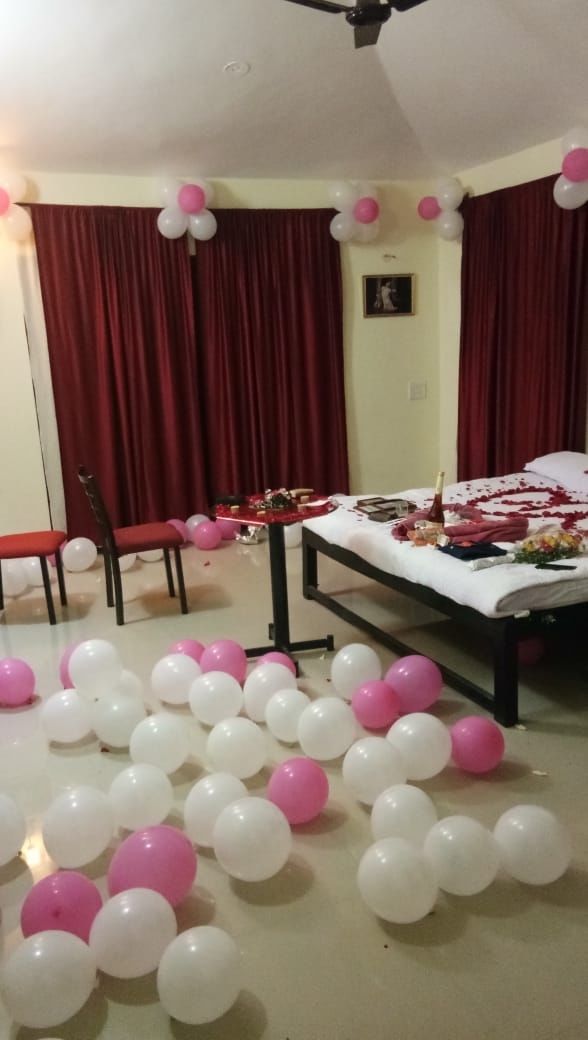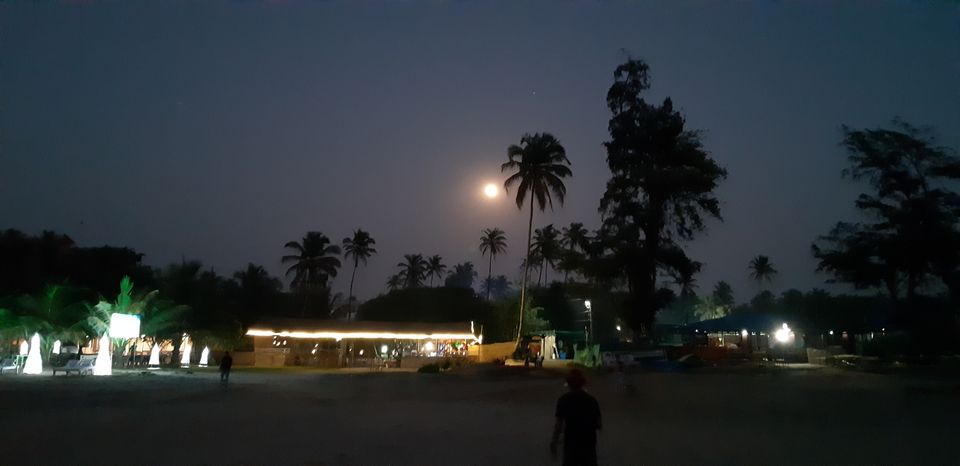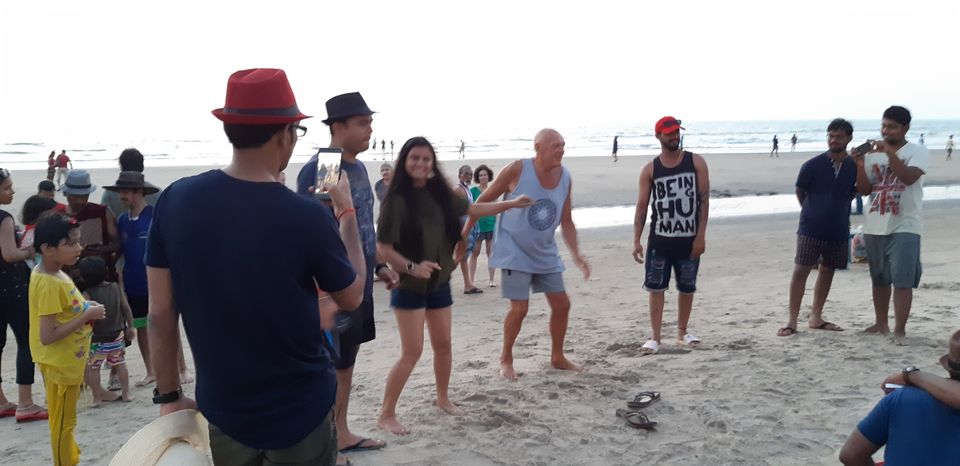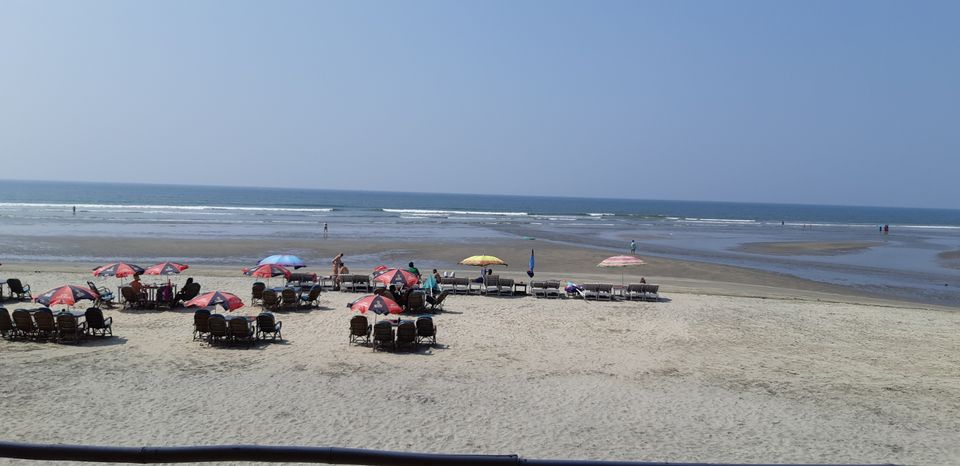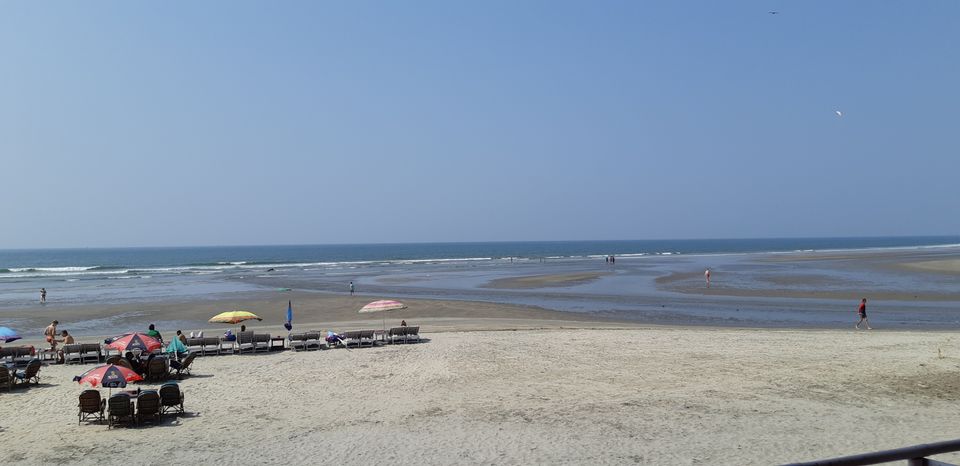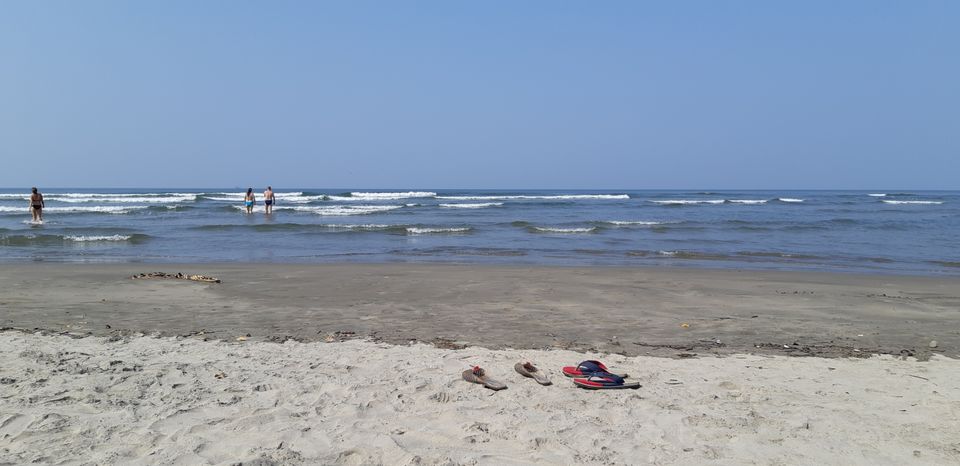 It was my sister's 1st wedding Anniversary celebration on 23rd and we started our most memorable trip to Goa from Pune with my sister, brother in Law and my brother.
We had our dinner,grand Rajwadi Thali @ramdevdhaba Nigdi and left straight for NH48 for our long awaited Journey to India's party capital. On the way, I was mesmerized by the amazing view from Amboli ghat and could not stop myself from having some good early morning time watching the valley and the mountains.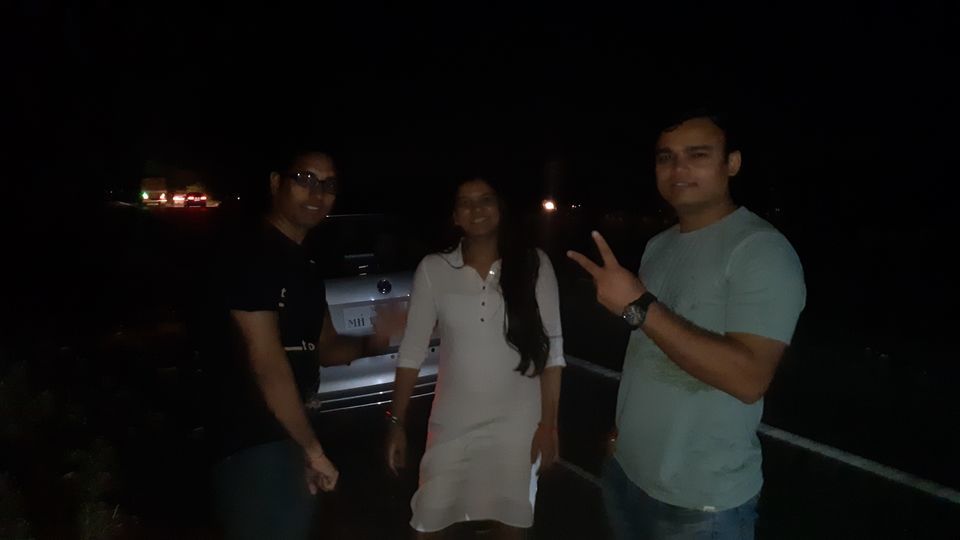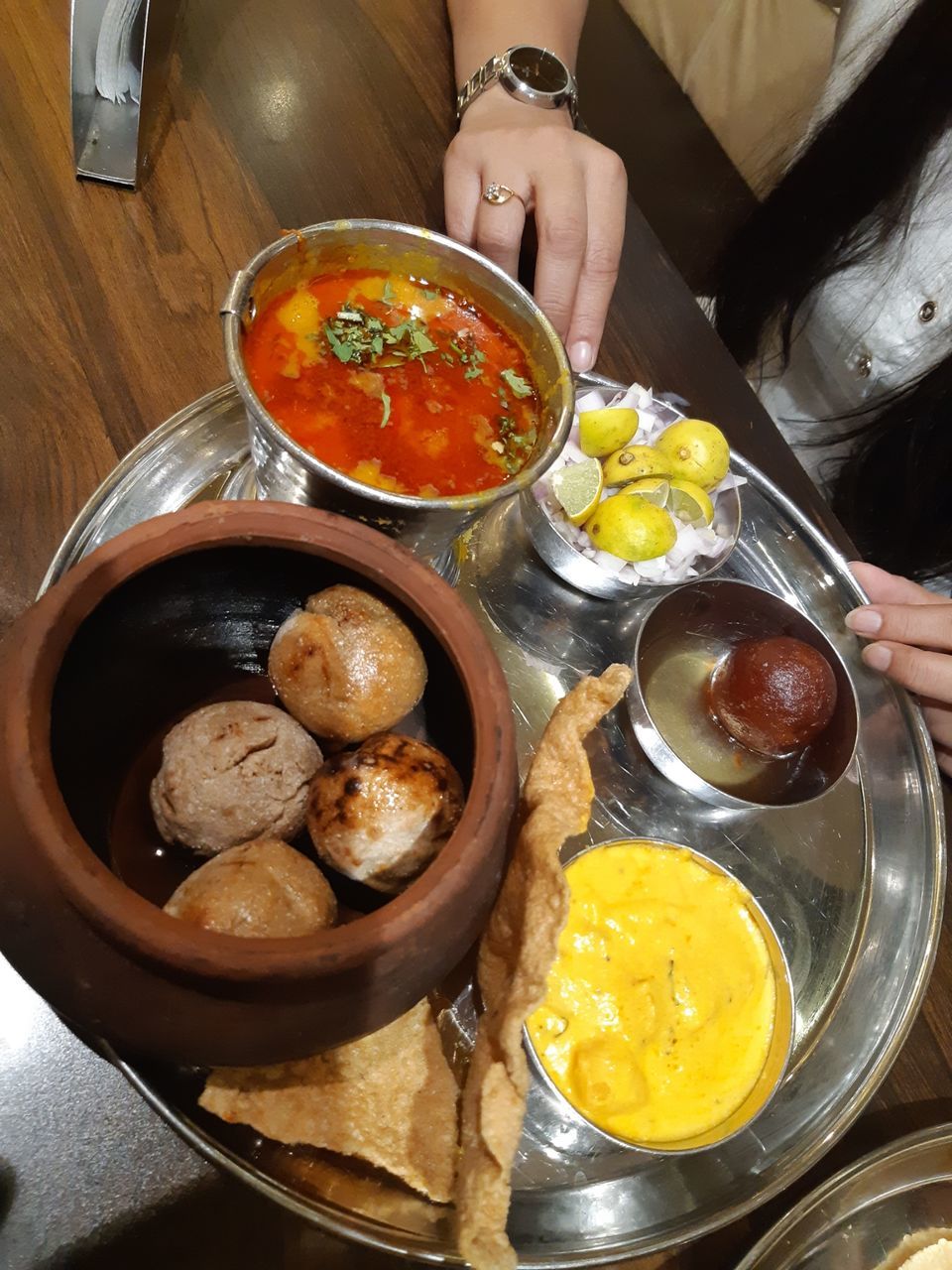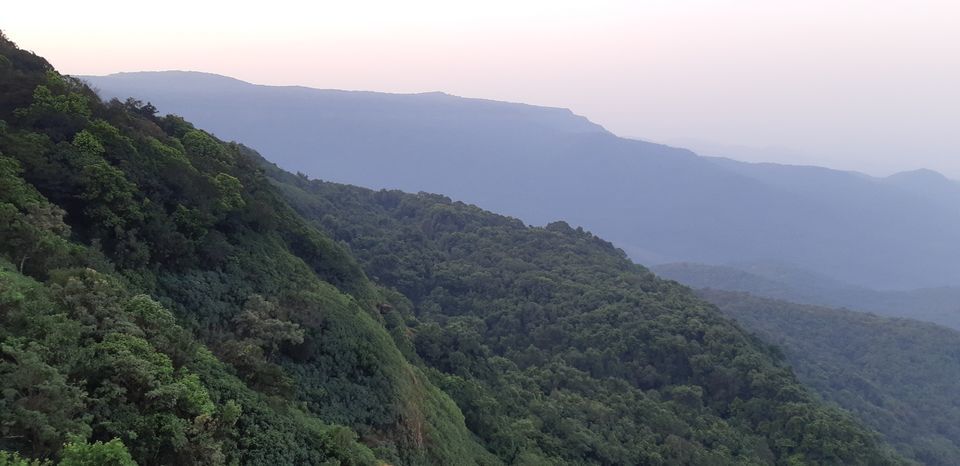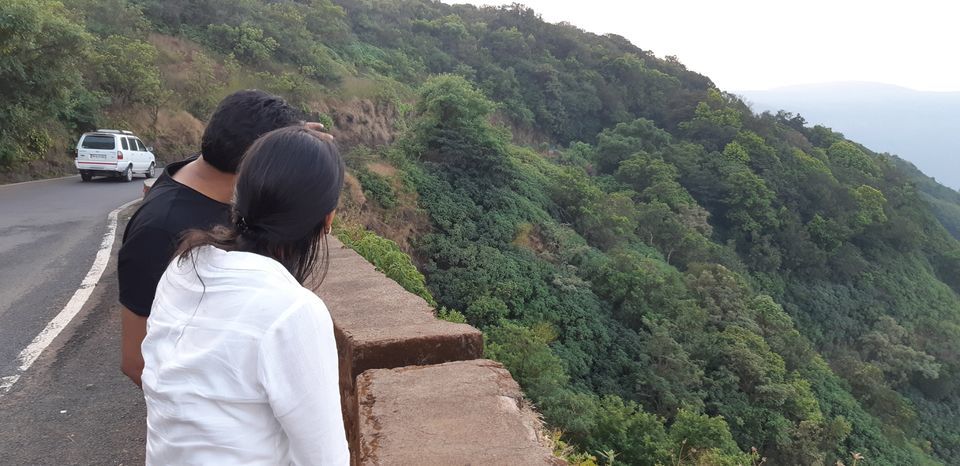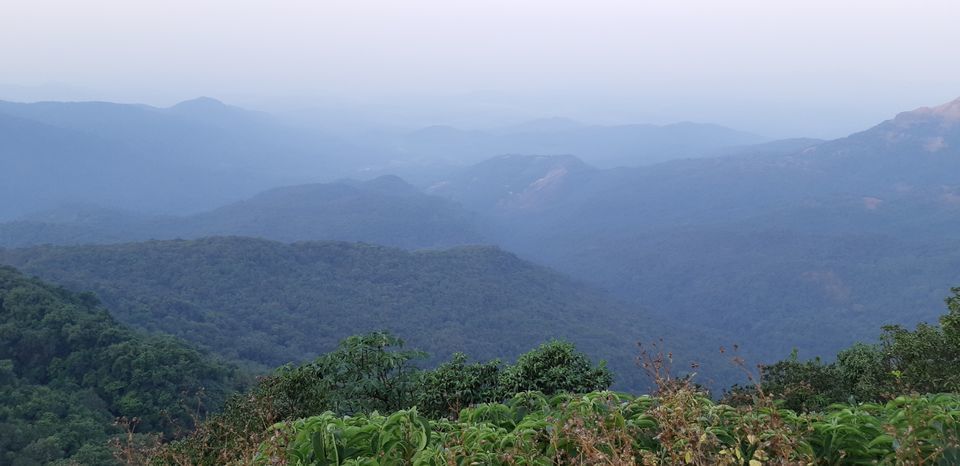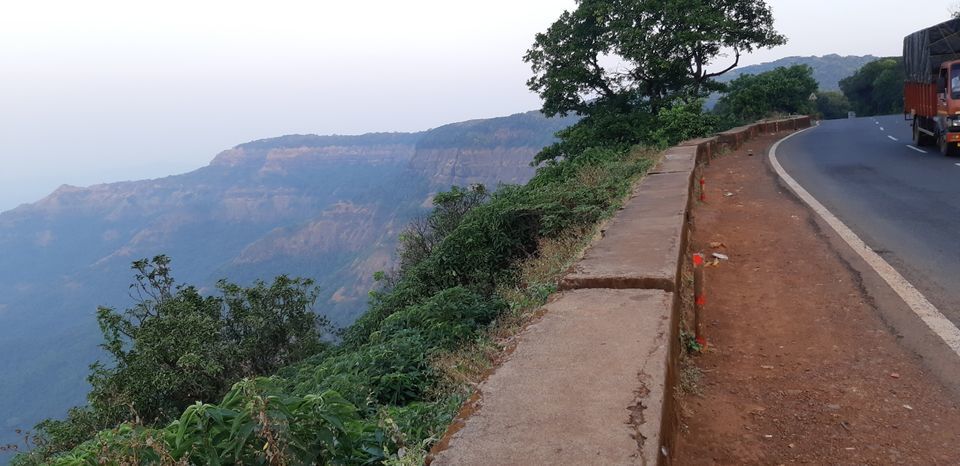 We reached Goa around 8 AM, I had already pre booked our hotel at Ashvem (North Goa), Felix Britto(3bhk sea facing resort apartment).
Ashvem Beach is lies in the Pernem region of northern Goa just south of Mandrem Beach and north of Morjhim Beach. This Beach is one of the best beaches in Goa which is clean, well maintained and very less crowded. Its a perfect place for those looking for privacy and peace. Most foreign tourists come to this beach during the day for sunbathing and swimming, but there are some great options for food and accommodation too, this beach has a number of beach shacks which is great to hop across to just lay and chill after taking a dip in the sea.
Though our check in time was 11 AM, we were greeted with warm heart by the Britto family and until our apartment was being ready for us to check in, we were on the beach Restaurant Colesso 24*7 for our breakfast. After the check in we spent the day at Ashvem and decided to watch the sunset at another North Goa beach Arambol. The beach is quite long with warm waters and a number of shacks offering good food. The atmosphere is relaxed yet cheerful. Most tourists are young people. One can see foreigners singing and playing the Jimba at the Drum Circles. Russians run a flea market right on the beach. We sang and danced along with some Russian tourists to the song "Hare Rama hare Krishna" (was feeling proud though). The view of the majestic Arabian Sea and beautiful sunset are best witnessed here.
I already had a surprise plan for the Anniversary celebrations and hired a decorator to decorate the couples room with balloons and flowers while we were having our Dinner at Arambol. They did a fantastic job and as we reached at our place post mid night and the couple was really surprised, we celebrated the evening with some Good music, Dance, Cake and Wine.
The anniversary day started with a visit to Shri Mangeshi temple,approximately 25kms from Panjim. A beautiful temple dedicated to the Hindu God,Lord Shiva. It is considered to be the most important temple in Goa, it belongs to the typical Goan Hindu temple style of architecture. The beautiful seven-story deepstambha (lamp tower) is very pleasing to watch. There are plenty of stalls offering food outside the Temple which is good to have a refill. We did some flea shopping from the market place and headed to Dona Paula, Panjim.
Dona Paula located on the beautiful and famous sea stretch that spans from Panjim, Miramar. It is a very famous area frequented by tourists. Dona Paula is nestled on a rocky, hammer shaped headland. With the romance and myth attached to it, tourists throng the Dona Paula beach and Jetty in search of the mystery. The place reminded us of an action sequence from Rohit Shetty's movie Singham which was shot here. We had our Lunch at a nearby eatery and headed to Panji for our next adventure.
The evening Cruise. Cruising in the waters of Goa can give you a lifetime memorable experience. Evening cruises are usually conducted on the top most deck that allows a lovely panoramic view of the city of Panjim and the surrounding areas. The cruises are filled with fun and amusement as there are professional troupes indulging you in traditional dances of Goa. The singing, dancing and other activities is great way to enjoy with friends and family.
Our final Destination for the day was the famous Baga Beach. Personally I had high expectations from this beach but I was quite disappointed because walking around was such a letdown, you'll see all the rubbish, wrappers, broken glass beer bottles thrown everywhere. Overcrowded and overpriced with hundreds of Restaurants on the beach playing Bollywood hits at such a high decibel level that our eardrums were shattered though all sought of food and drink options were available here. Shacks here are active till 2 am as per the new rule. Baga is famous for water sports activities and some famous night clubs like Titos, Mamboos etc. It's an okay beach to spend a short time but can't hang around for a long time because its too crowded. Could have been better if it was little more relax-able. After having our dinner we decided to go back to Ashvem to have some peace time. Though we decided to come back to Baga to explore water sports activities on the next evening. Back at Ashvem we did have some great peace time litting wishing lights and having some Champagne.
Technically the last day of our trip we decided to have some fun time in the sea. Played some kabaddi with the sea just like in "Dear Zindagi". We had some great family time together. The beautiful cloudy weather gave us a great company.
Post lunch we went to Baga Beach for some water sports activity. We began our excursion by embarking on a parasailing adventure followed by jet ski ride. There are many other water sports available though but the prices are on the higher side. They offer water scooter, speedboat ride and kayaking along with Banana Ride,Bumper Ride and Boat Ride. In Baga , Mackie's Night Bazaar is a good to go for. It has hundreds of stalls selling wide variety of handicrafts, footwear, trendy dresses and artificial jewelry. Light,music and tongue smacking cuisines was what we got at Mackie's Night Bazaar.
Ending our day back at our Ashvem beach we were feeling very low that it was our last evening in Goa,for the last time on this trip once again we had a fantastic dinner, we sat on the shacks talking about the amazing 3 days in Goa and staring out at the waves for almost 2 hours. Time just flies by when your doing nothing, listening to the faint sound of music coming from the Restaurant. Watching the waves for the final time in the night there was something very spiritual and calming. We returned to our resort post midnight as we had to start early to Pune(back to the pavilion) the next morning.
We had a great time in Goa, this was one of the most beautiful experience of my Life. I loved the fusion of the Indian and Portuguese culture. Goa surely has something that personally makes you more addicted towards it,it holds you back. On our way back to Pune, already missing the sand,the waves, the sunset, yummy food and incredible Goa, we decided to visit Goa once again to experience more of it, the Dudhsagar falls, the Sunburn festival, the Scuba Diving and many more on our next trip. There is too much fun and excitement on reserve for you in Goa. You'll just have to visit if you really want to understand why I loved Goa so much.