I was driving over night. At approx 4 am, I crossed the Maharashtra border and entered Gujarat. I started feeling the sense of Gujarat as everything was written in Gujarati now! I crossed Daman around 6 am. I was driving constantly for 3 hours so I decided to get some rest on the roadside divider.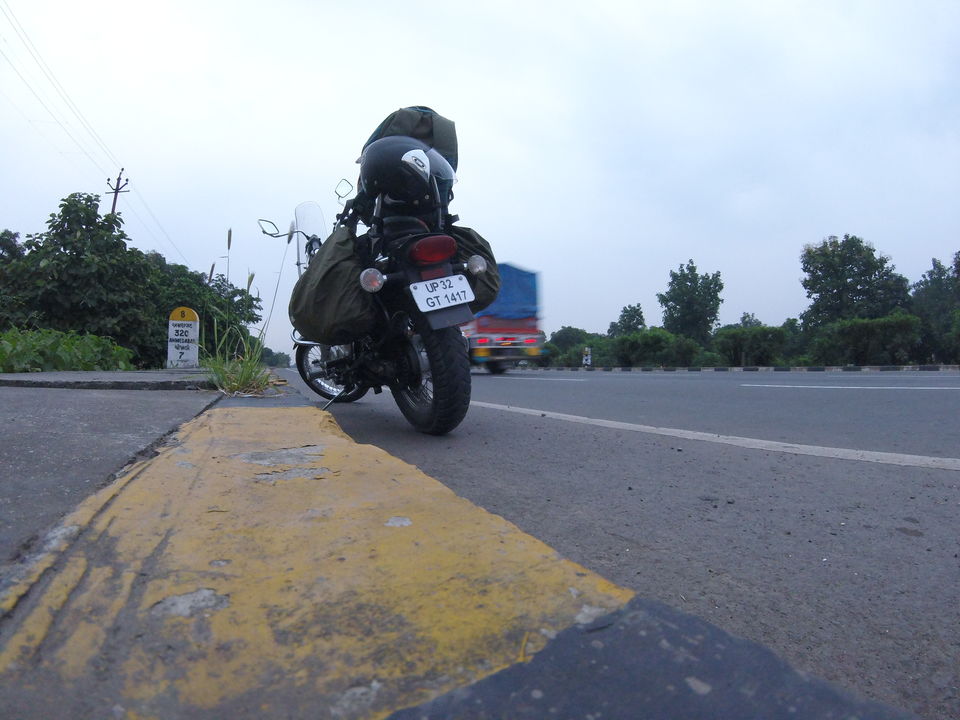 I was too tired to go further. So I decided to book a hotel in Surat only and spent the day there visiting beaches and city.
Surat is kind of traditional modern city situated on the banks of Tapti river. It has everything that a traveller wants to see. Surat has pridefully a long history dated back to puranic era. It is said that when Lord Shri Krishna travelled from Mathura to Dwarka , he stopped here. Then in 8th century Parsis started to settle in the city. The modern city as we see it today is not older than 600-700 years. A lot about history, I don't want you to get bored with these details but sometimes these detailing creates an excitement to explore more!
I booked the hotel near Surat railway station and reached there by 9 am. First thing I desperately wanted was the sleep. I could not wait any longer to sleep. I felt asleep for 2 hours. I woke up at 12, freshened up, took a much needed shower and had the most extraordinary lunch. I didn't have much time to visit many places. I had heard a lot about science center of Surat. I decided to visit there. It was approximately 10 km from my hotel. This was indeed a brilliant exhibition center for science enthusiasts. It has dedicated center for science exhibits where you can involve yourself in various scientific activities. I visited planetarium and art gallery too. It also has a museum named after Iron man of India, Sardar Patel. This museum has a dedicated section to diamond cutting and polishing which is definitely worth to visit. Gujrati workers who were engaged in east Africa in the work of diamond cutting came to India and started this work here in Surat. From then, Surat has been a major hub for diamond trade especially in diamond cutting and polishing. Photography wasn't allowed inside the science center so I could not attach any image of the science center, sorry! Surat has also been a major hub for textile industry in India. A very great amount Silk and cotton is exported from Surat. You can find textile factories everywhere in Surat. It was about 4 pm. I had visited too much in the city.
Now I moved towards the ocean. There are two famous beaches in Surat, Hazira and Dumas. I decided to visit later. The reason is this was nearer to me! On the way I got to find a gol gappe wala and interestingly he was more than ready to get clicked his photos.
I drove alongwith Tapti river. You might know that Tapti river drains into Gulf of Khambhat, arabian sea in Surat near Hazira creek. I was witnessing this mighty river second time. Once in Madhya Pradesh from where it originates. It flows in parallel with Narmada river. This river becomes significant because it is one of those few rivers of India which flows from east to west. First time I saw the delta of any river. Although Tapti river doesn't create a big delta but this was indeed an awesome experience watching a tiny river meeting gigantic ocean.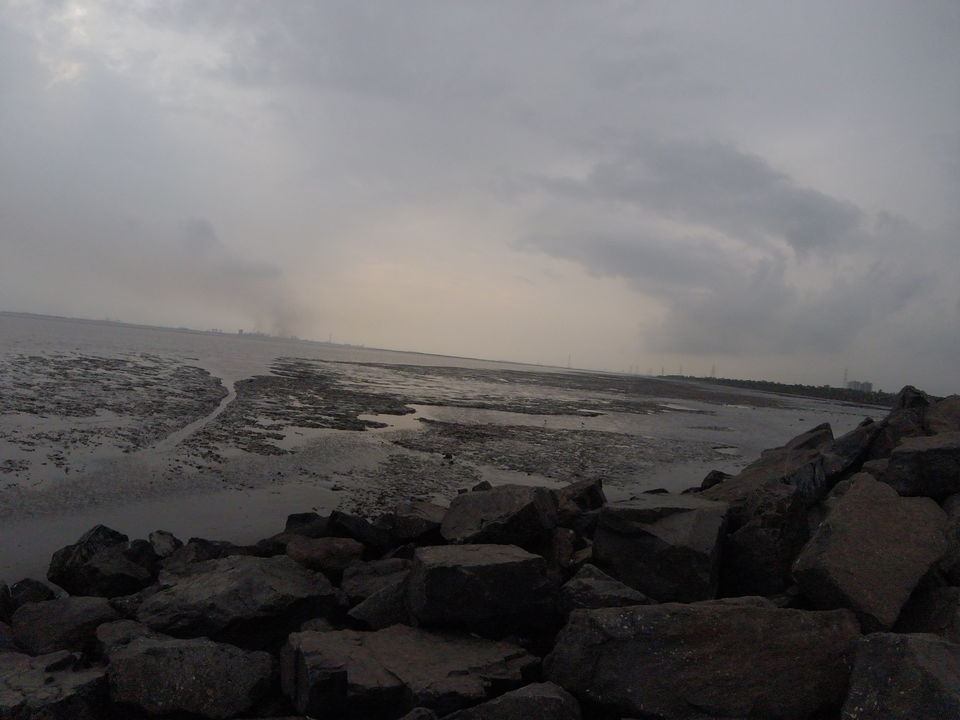 I spent a beautiful evening watching sunset in Dumas beach. You don't trust. Below pictures will prove it!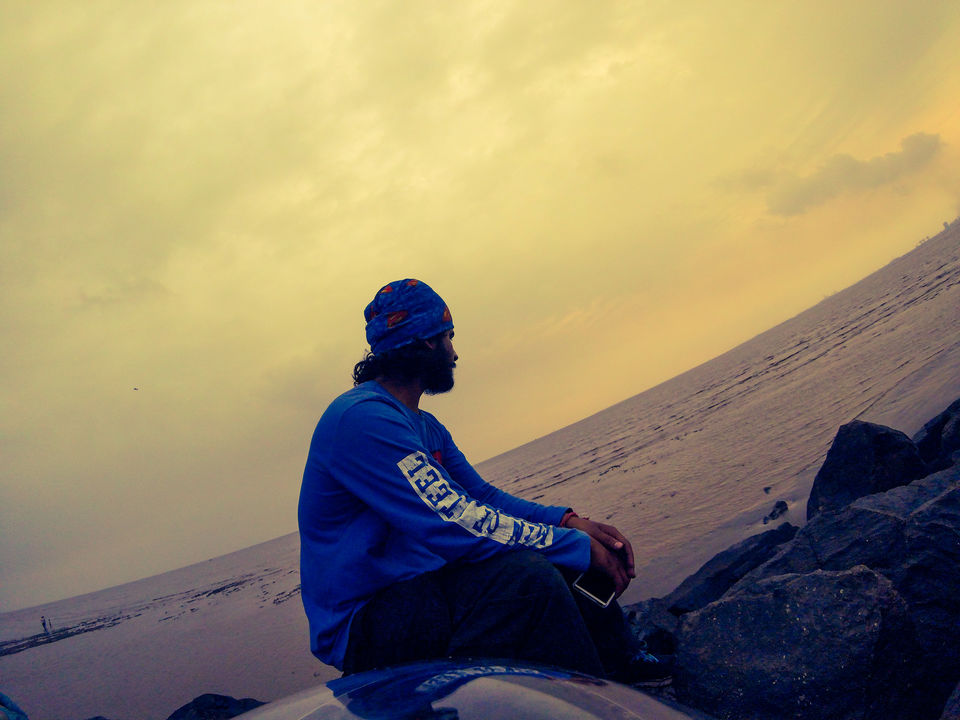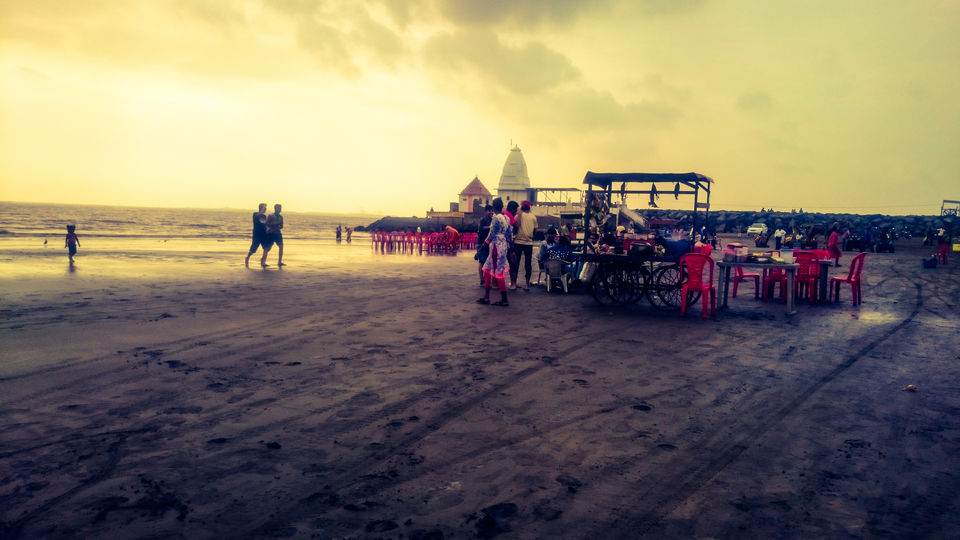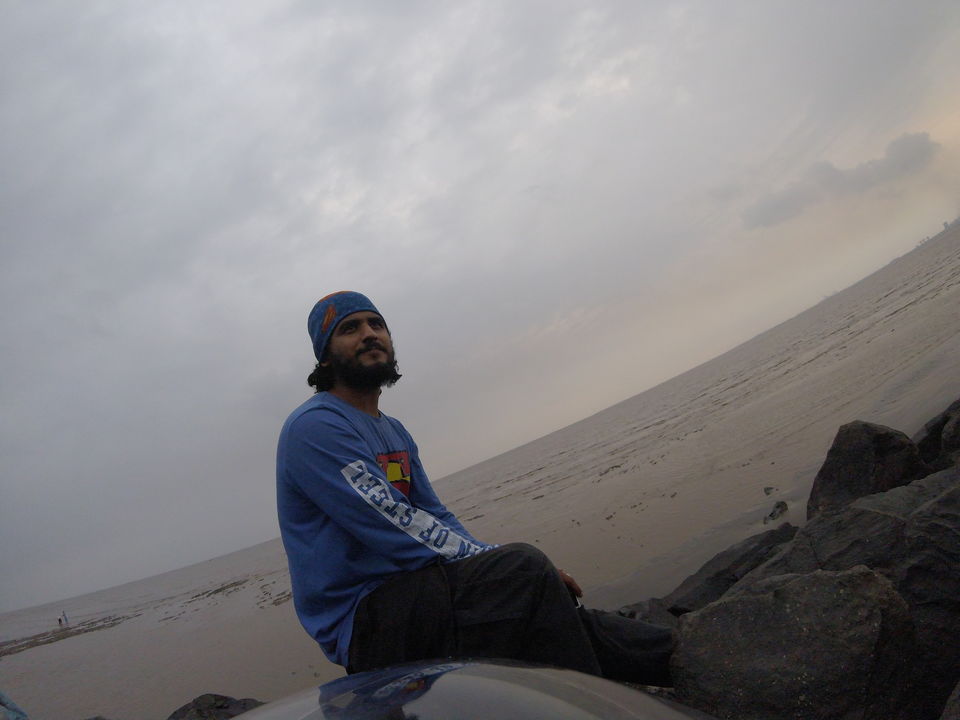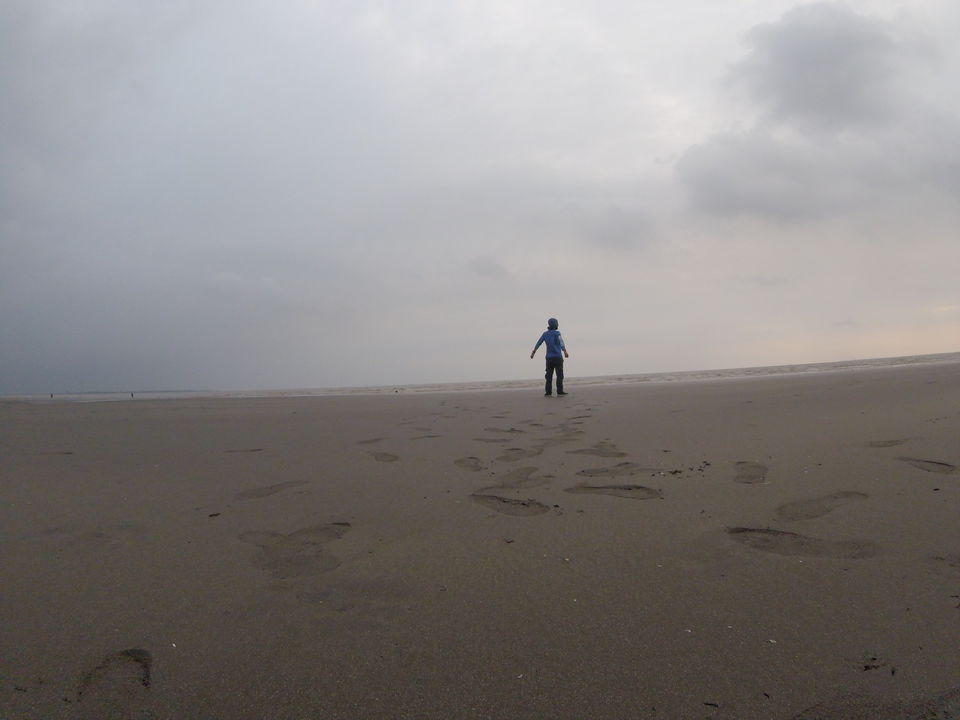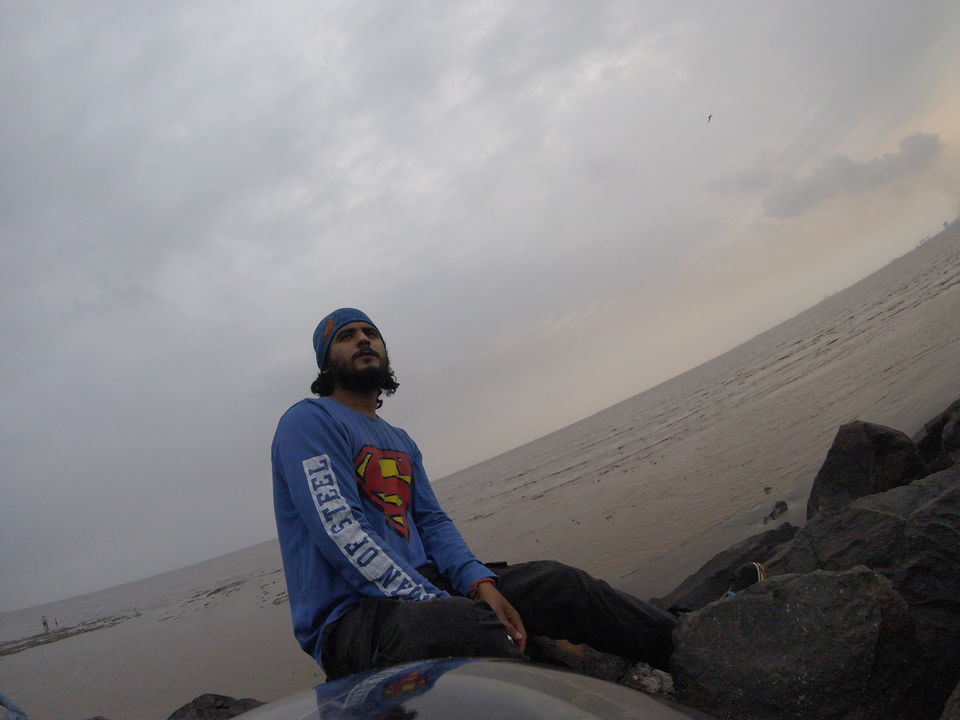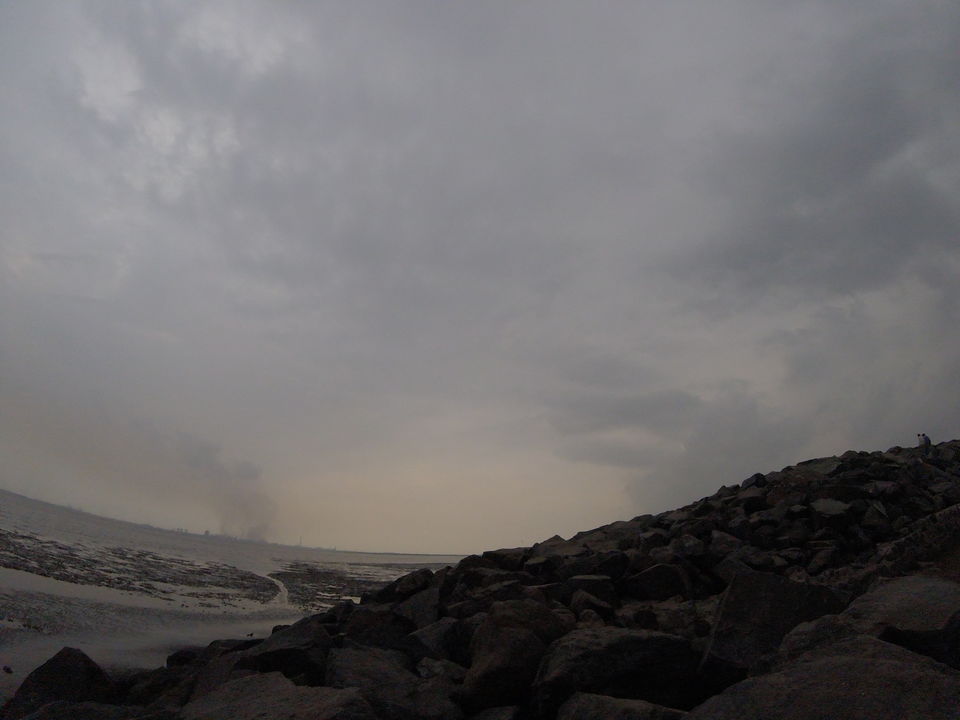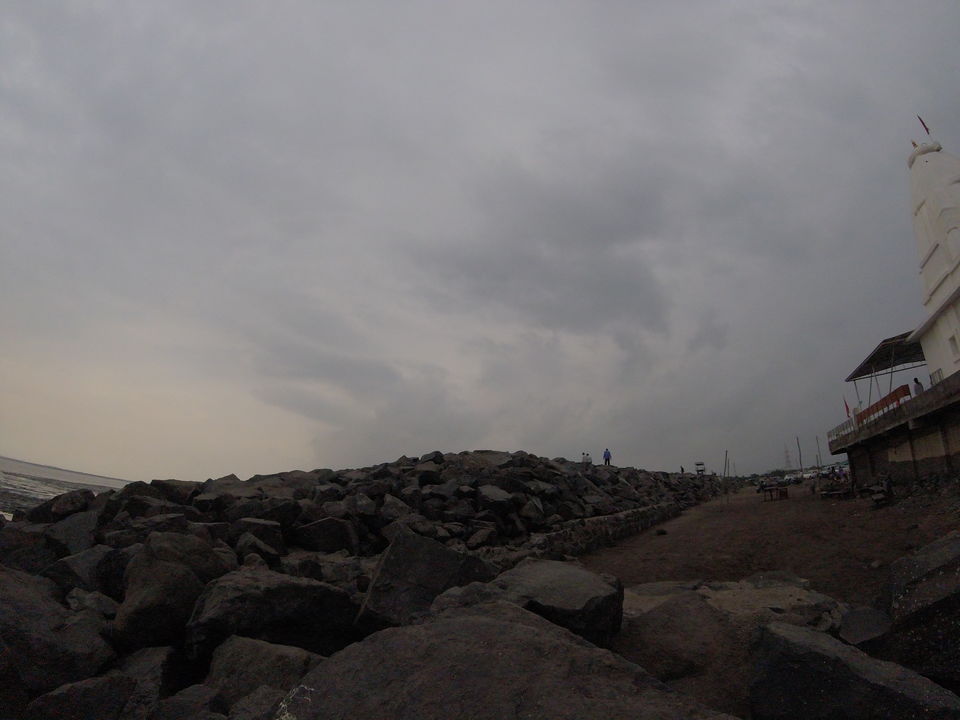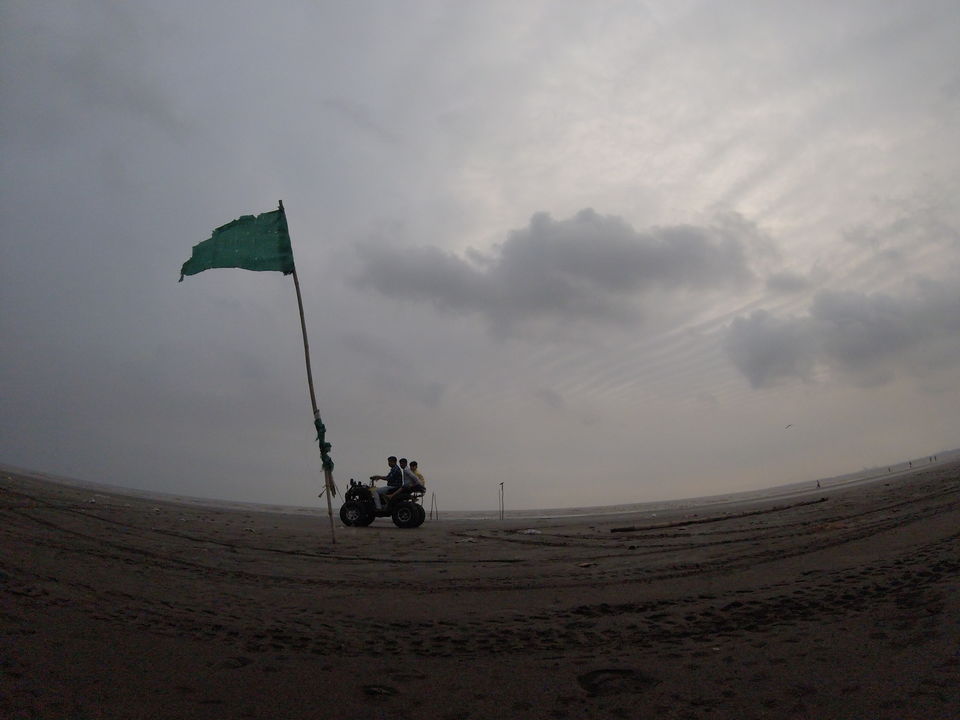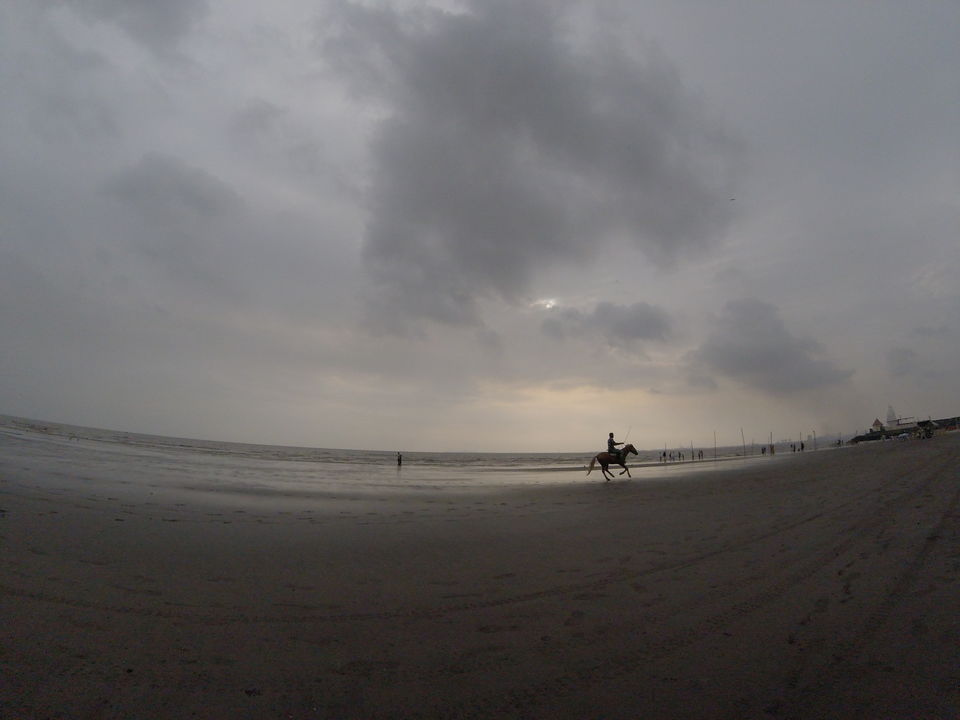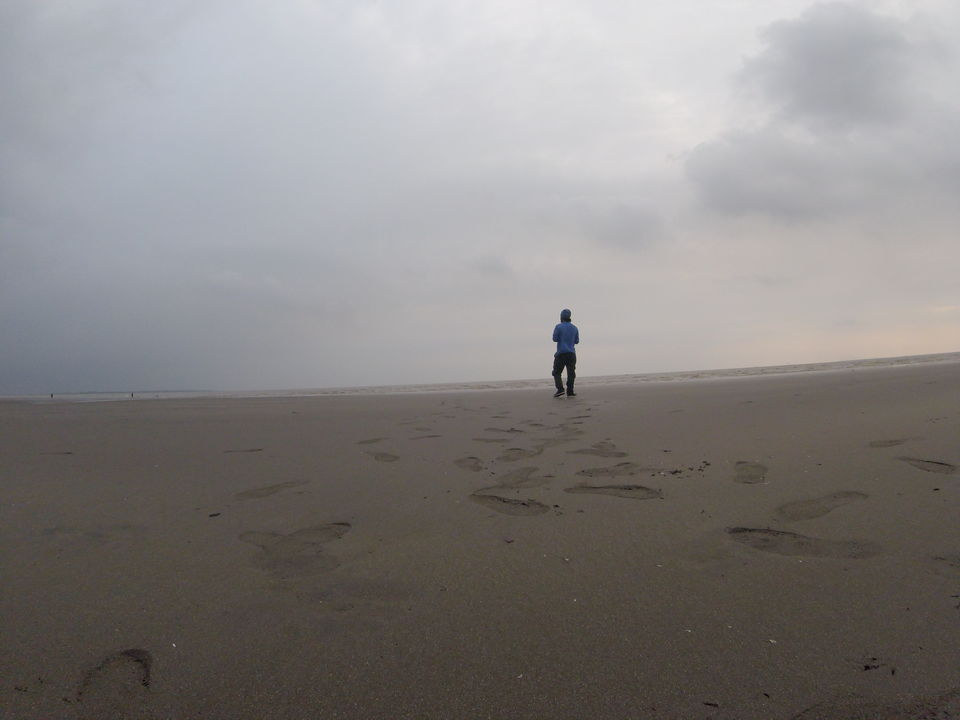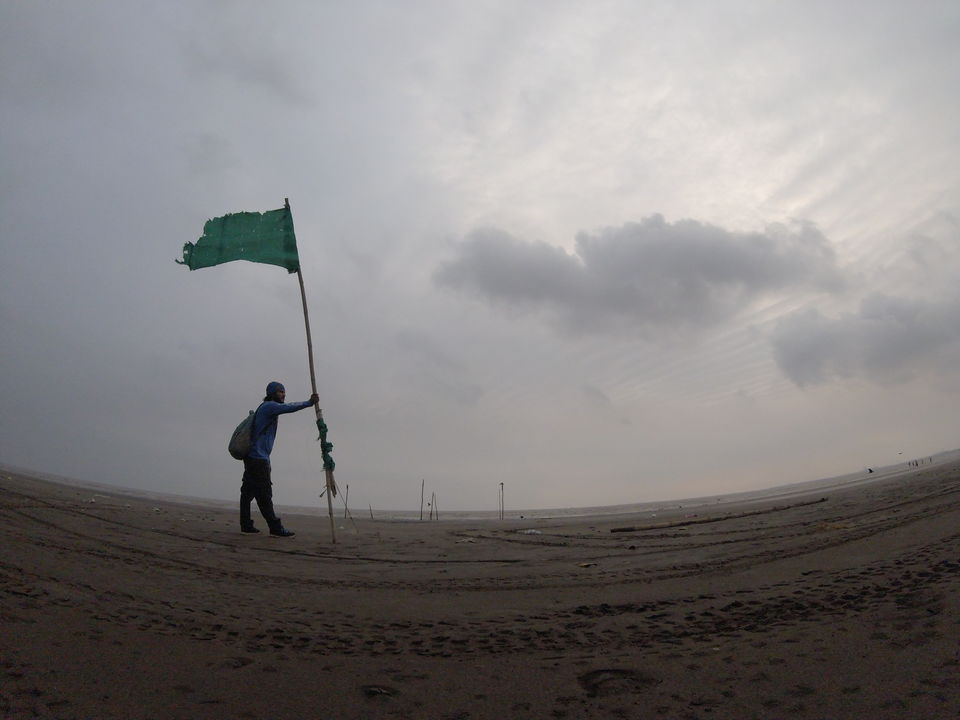 This was the time to go back to the hotel. This was the first and last encounter with the sea during this trip. Leaving this sea behind, I had to move further to the great desert of Thar. I had a great sleep thinking the places I was going to visit. I had great thoughts of the next place , which dates back to the age of earliest civilization in the human history, older than Mahabharata and Ramayana age, even older than Vedas. Keep guessing but will be unveiled in the next blog only!