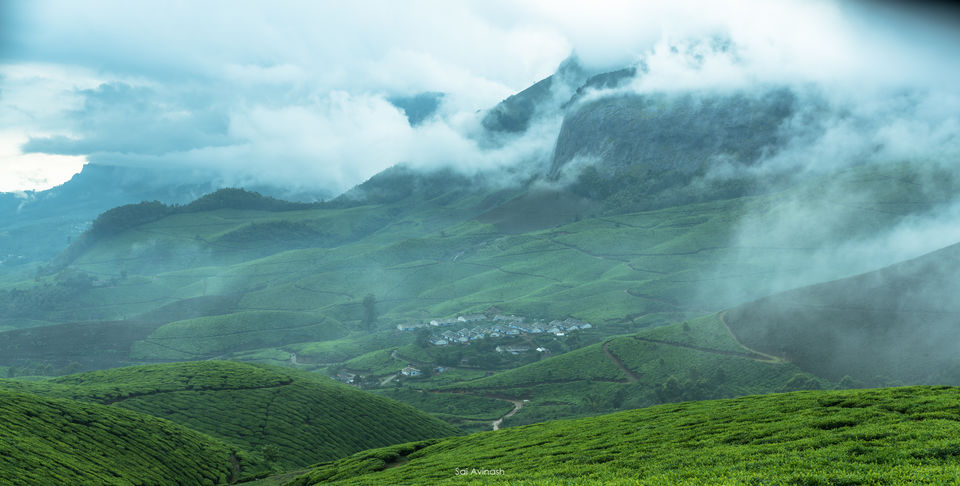 Munnar trip-2 day sunrise and sunset trek at Kolukumalai, Chinnakannal estate.
On 26th of May, 14 strangers decided to pack our bags and head to Kolukumalai, the highest tea plantation in Bodinayakanur, Theni district. Exoticamps organised this two day trek and camping in Black Eagles camp which is located at an altitude of around 2160meters.
How to reach:

By road:
Private vehicle and busses. Sleeper busses are available on booking. Cars and bikes can be motorised till the base camp. Jeeps ply from there on to the Black Eagles camp.
Things to try:
Local Food and Adventure sports.
Best time to visit: May through October. The mountain terrains are covered with Blue flowers once every few years. This is how it got its name "Neelagiri". One such time is this October 2017.
We had a splendid breakfast of local delicacies like Black tea, more fondly called the "Kattanchaiya",along with hot steaming Puttu (Pudding) and Egg curry on arrival and proceeded to Harrison Tea estate and factory visit.
Now, the real fun begins. The base camp witnessed Adventure sports like Zip line, Zorbing and Kayaking. Unfortunately we couldn't do Zorbing because of technical fallacies. But most of us braved on to do Zipline and Kayaking.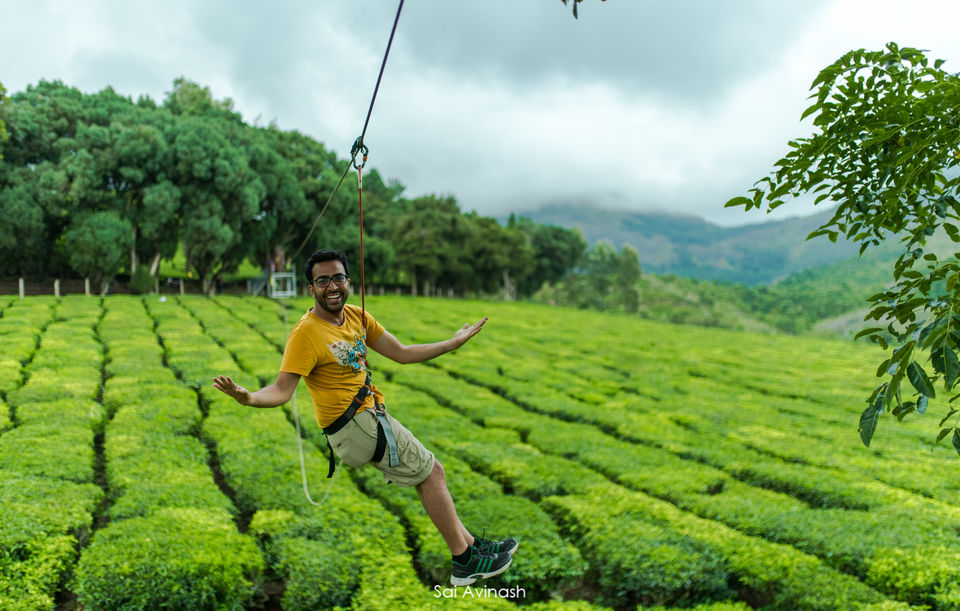 Our trek guide, cook and guitarist of the Black Eagles' drove us in a jeep, with the roads that were nothing but rocks. It had rained that afternoon too.
Words don't do justice to the breathtaking views and greenery that nature bestowed this place with. The place is undisturbed by civilization and it's the best thing to do if you want to shut yourself away from humanity. Well not entirely, but it's as close as it can get.
The path after a point was engulfed in fog making the maze of tea bushes almost indistinguishable to our naked eyes. As the aroma of tea filled our nostrils as we continued through the twisty path.
For the sunrise trek, we started at around 5 AM climbing on steps along our camp. The clouds had settled all around hill creating a pristine white carpet. We saw diverse flora along the way as the hue of the sky changed from grey to amber to orange.
As we ascended along the mountain we were welcomed by flora of its finest order. Along our path within few minutes the first rays of orange sun greeted as we started sweating as we must have walked close to 20 minutes.
When we reached the zenith, we trekked further down a narrow road, whilst the sun rise woke at the stroke of dawn, in the anticipation of witnessing the scene from the highest orthodox tea plantation along the WesternGhats.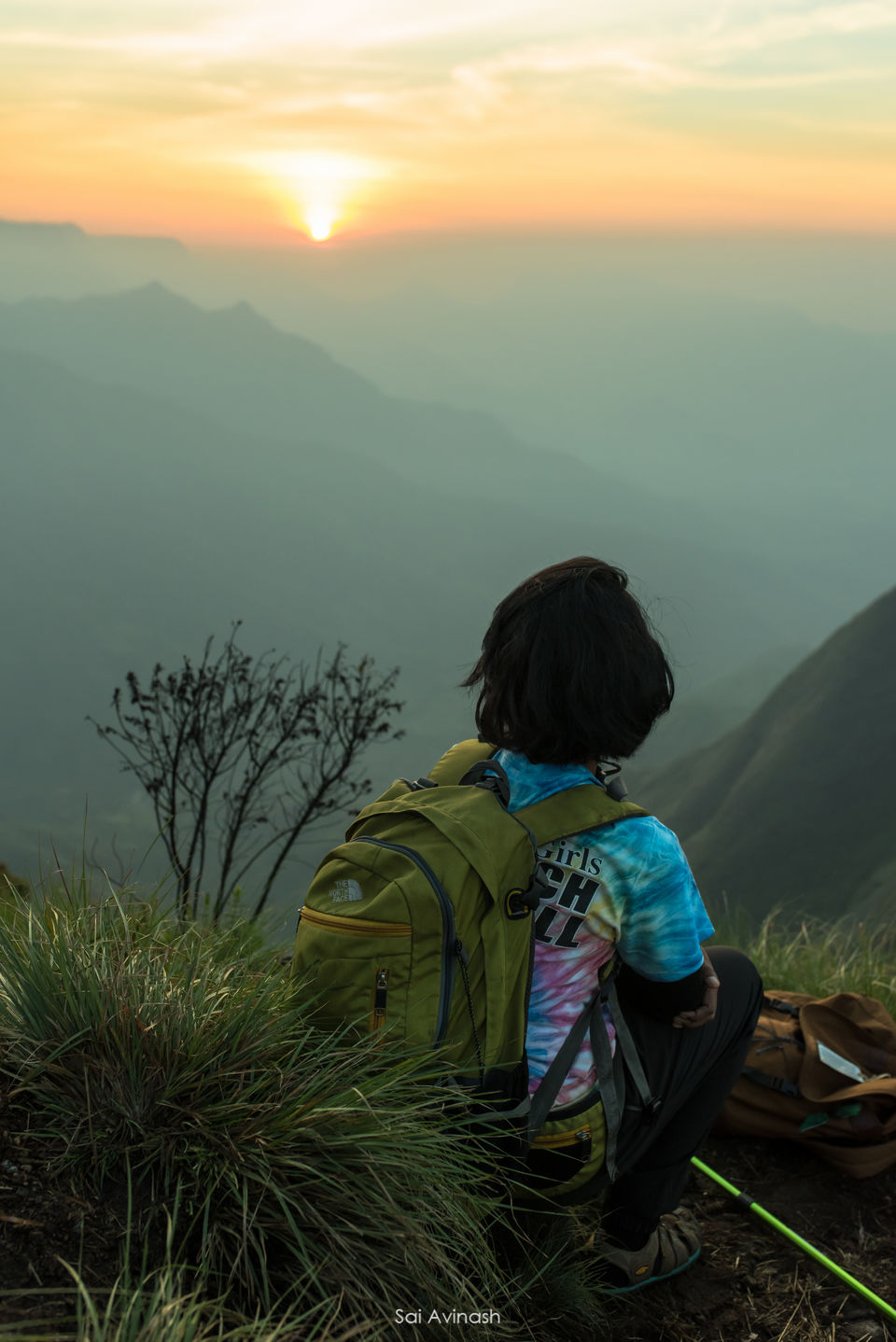 The last agenda on our itinerary was the visit to waterfalls and our excitement bubbled as we started hearing the faint sound of it. Then we saw our very own small waterfall nested in between vertical rocks inviting us to its natural swimming pool. The first dip to touch its rocky bed was the coldest. We were chilled to the bones by the cold munnar air when we climbed back to grounds. Needless to say we city dwellers had many a slips. The trip ended with a typical south Indian meals complete with Kerala's famous red rice.