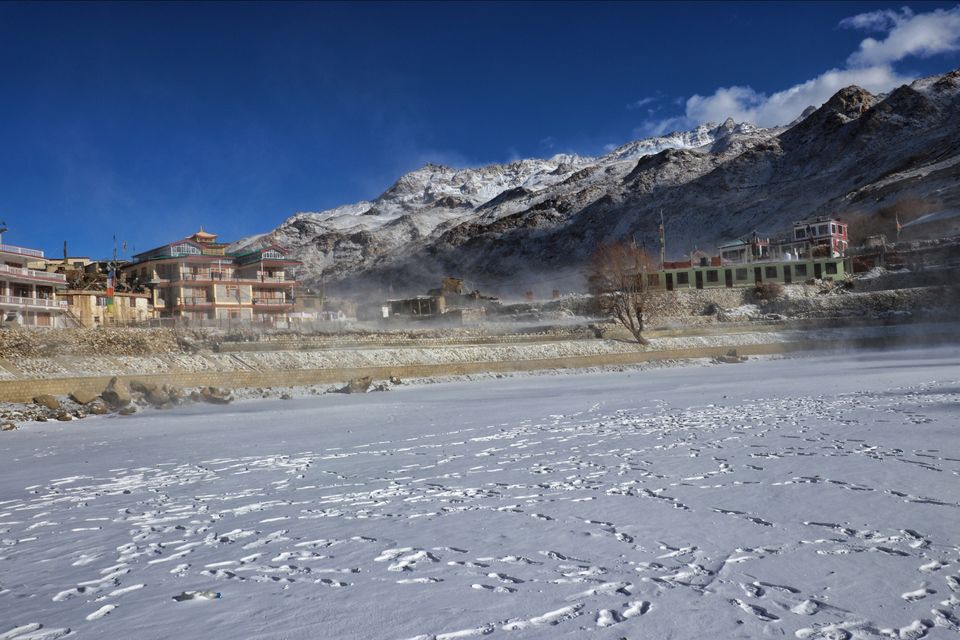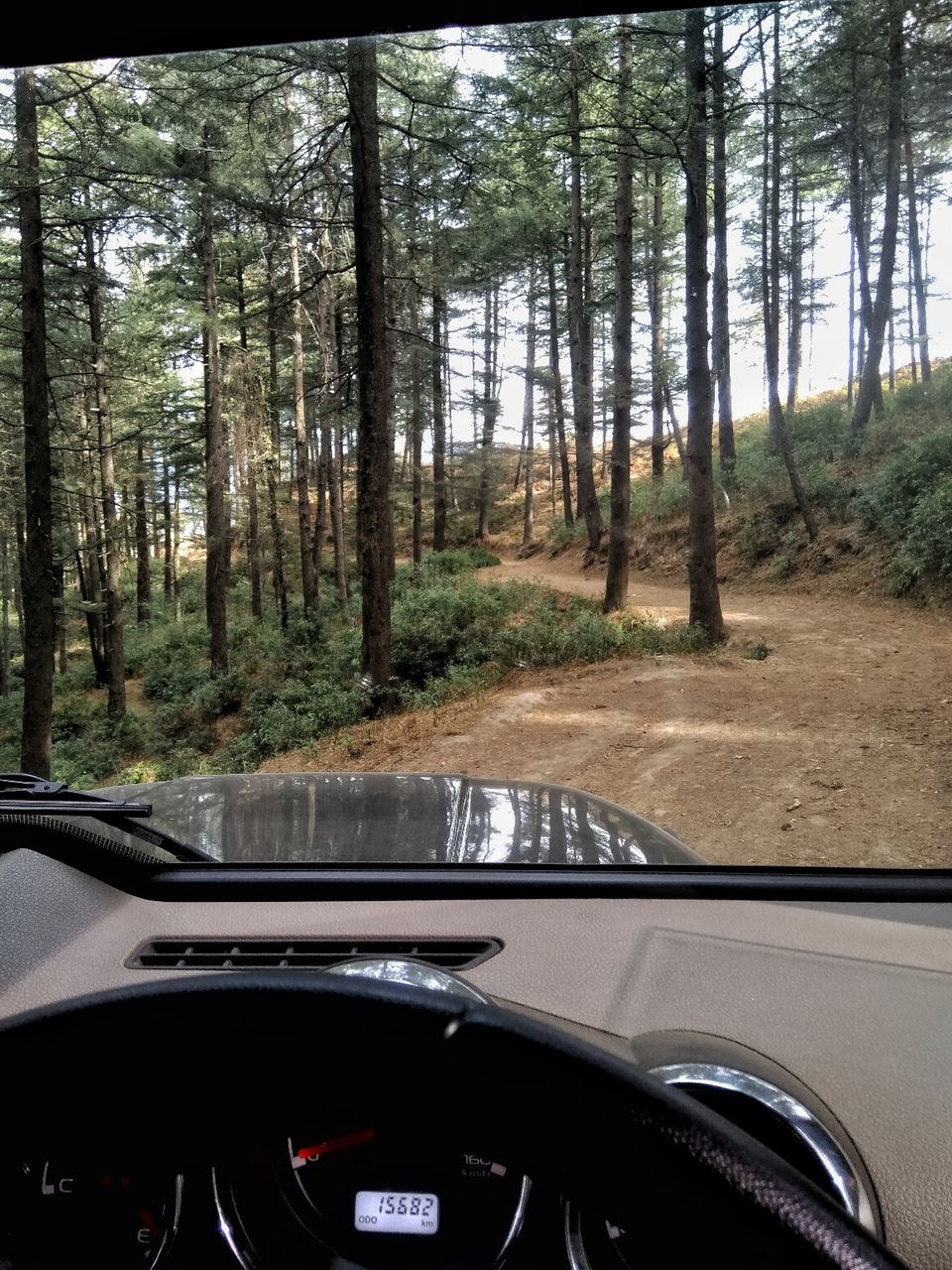 So we were in Solan (Himachal pradesh). It was a beautiful morning and me and my friends were hitting the gym. So after finishing the gym all gathered and out of nowhere one of my friend said let's travel somewhere. But the problem was it was friday and we had to reach back till Sunday night beacuse all my friends were working and some had buisness. So at that time we were not sure about the trip. So in the afternoon one of my friend call and said let's travel Kinnaur. So i said ,"yeah i'm ready ask others also if they want to come". So approximately at 6 in the evening me with my 4 friends we all left for Kinnaur.
Around 9:00 pm we reached Narkanda and had our dinner there. So the plan was to stay in Rampur.
At 11:00 pm we reached Rampur . As soon as i laid down on my bed i slept.
We woke at 7 in the morning. We packed our bags and left for kinnaur.
I was very excited beacuse it was my first time to visit kinnaur.
The main aim of our visit was that we just wanted to see snowfall.
And our aim was to drive till Kaza.
We were all very excited because in winters people don't travel to Kinnaur because of the low temperature and extreme cold.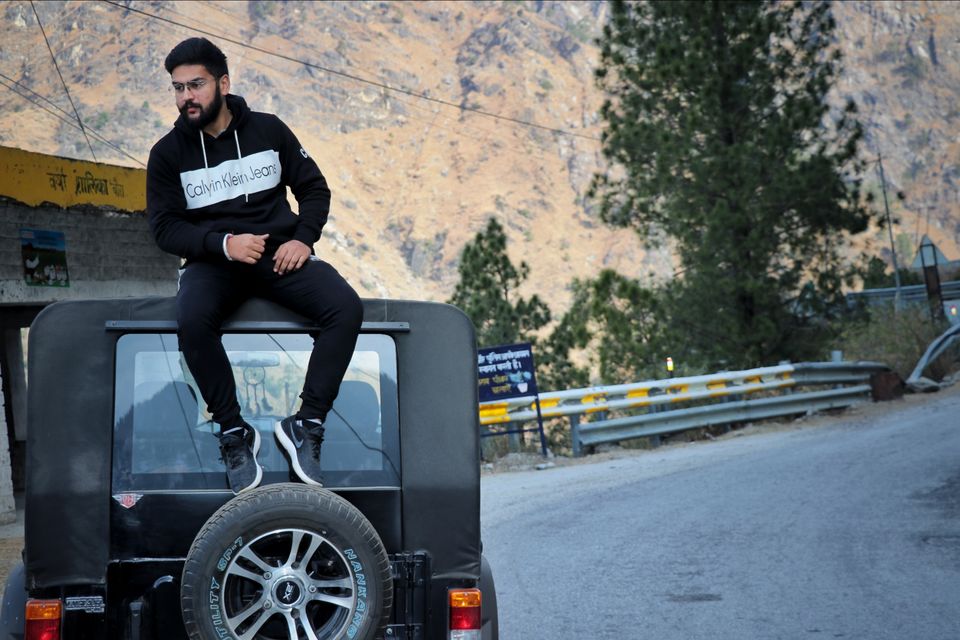 And then we entered Kinnaur. I toom this photo at Kinnaur Dwar which symbolises the entrance and start of the region kinnaur.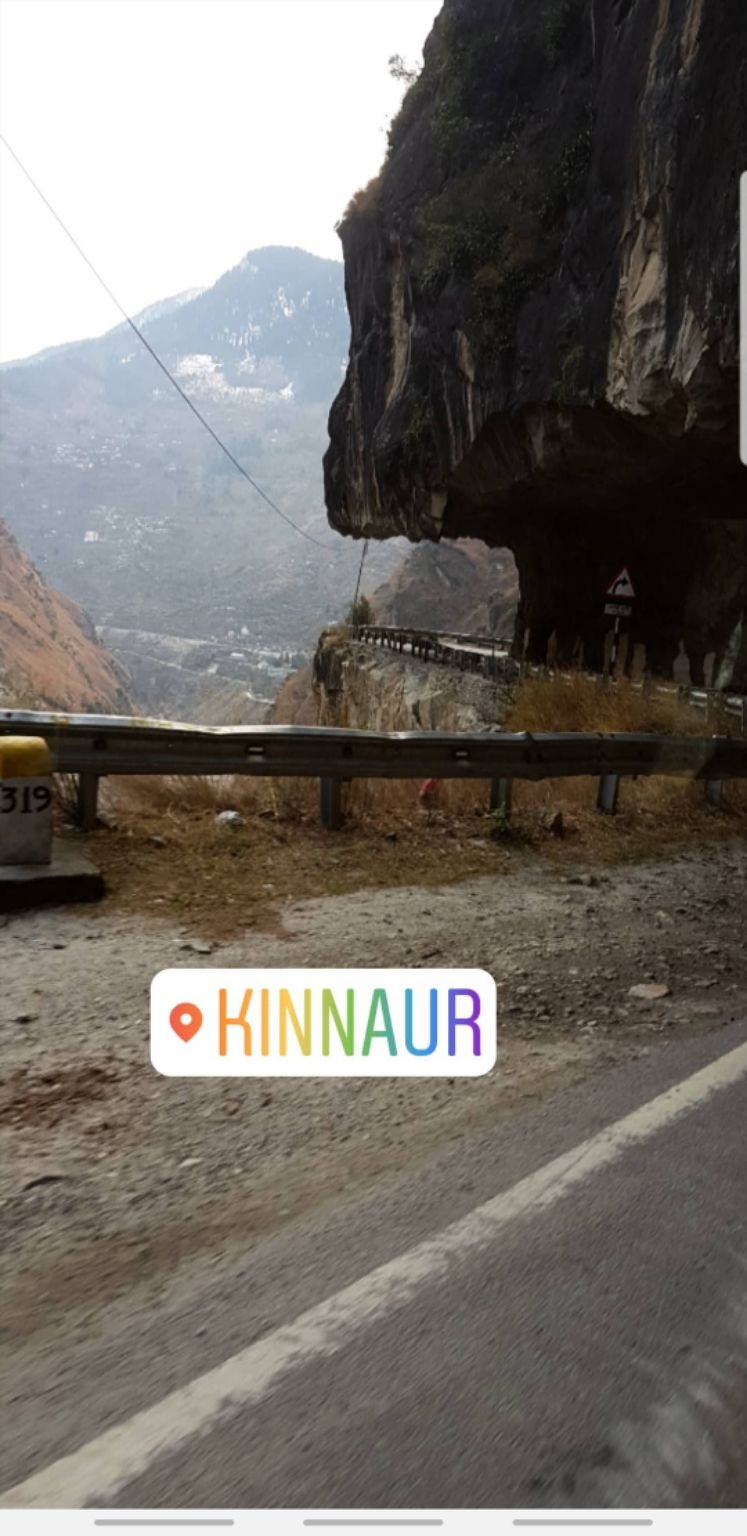 I was very excited. The place was so beautiful with big mountains.
The road in some stretch was made by cutting the mountain from the middle.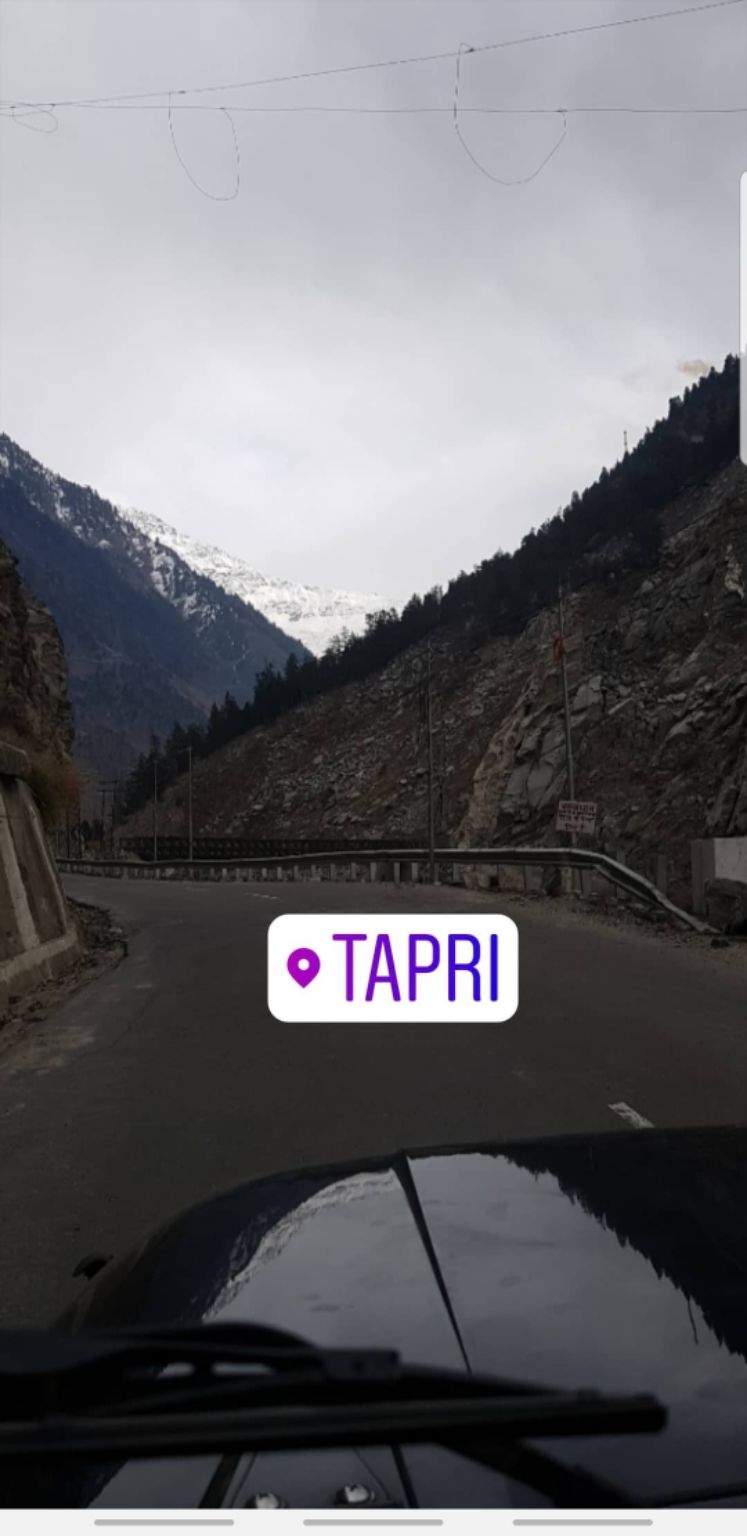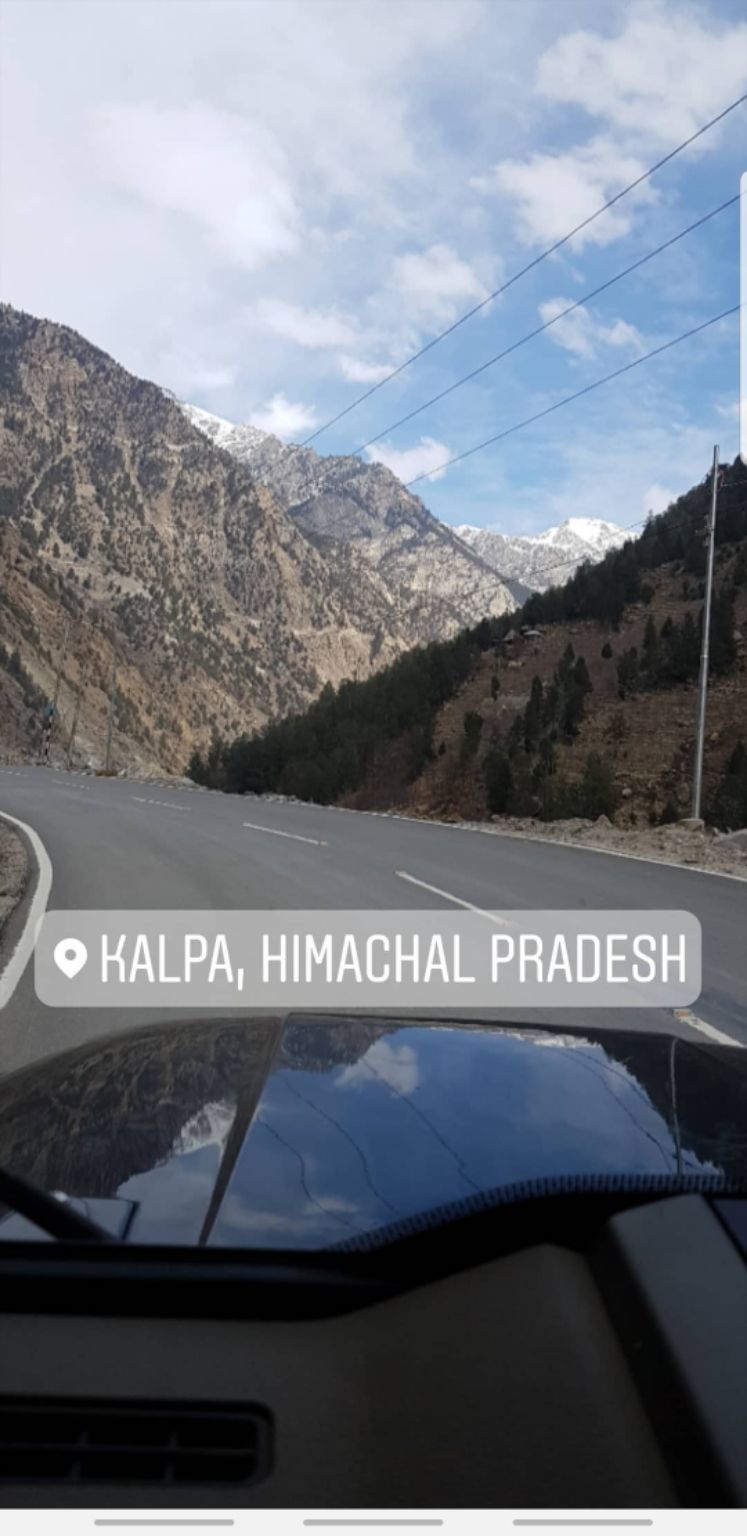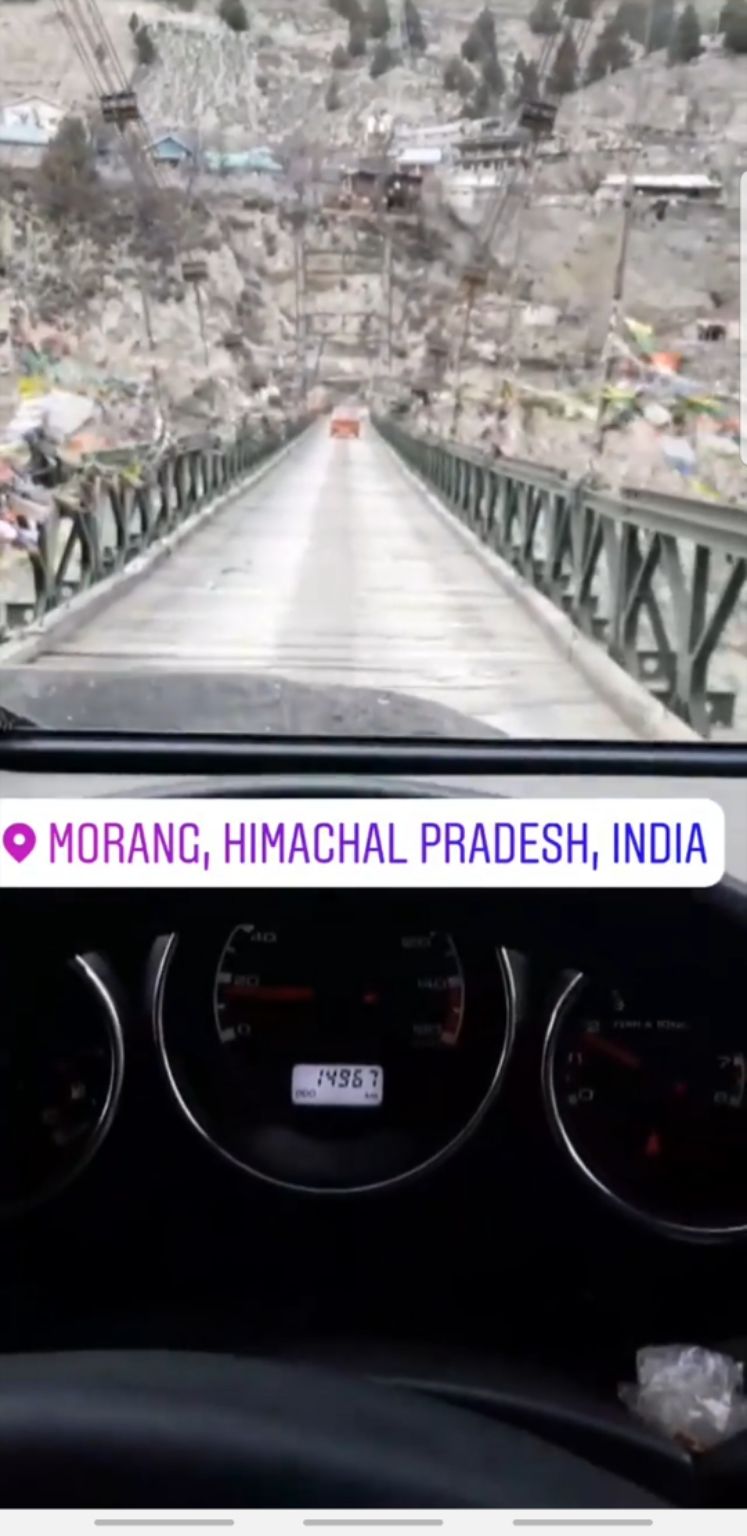 We covered distances until we reached Tapri where the road was blocked beacuse the rock slided from the mountain to the road.
It took our approximately 2 hour to clear up the road.
And another road block was just 5km ahead. It took our 1hour to clear up.
We were already out of time beacuse we had to reach Kaza.
So we stopped at Spello to eat something and there my tyre punctured.
I did not had the puncture kit. Then 200 metre ahead i saw a mechanic shop and i requested him to look for the puncture in tyre. He was not intrested to help us i don't know why. We jusy asked him to apply the puncture and fill the tyre with air. We did rest of the work ourselves.
So at 4 we left from Spello.
I was driving the jeep.
1km behind Pooh there was an Army check post.
There were barriers saying "Slow Down" so i slowed down.
As i crossed the barriers there were 2 dogs playing with each other on the left side of the road.
I honked them but they were about 2 months old and on of them jumped while playing with other and got under my front left tyre.
The army men saw that and signed us to stop and we did stop there too.
They said it was our fault we were in speed we killed the dog but it was not our fault. They said we have to talk to our senior officer and inform about it. The officer was on the next barrier and came. He was angry and upset because he raised the dog and he loved him. He came and asked angrily," who was the driver?". I replied to the officer i was driving. He asked me to show my license and all related documents. He threatened us that he will file FIR against us. We explained the situation but he was not even ready to listen. He took my photo my phone number.
Then my friends talked him out. We buried the dog. Salt was thrown on dog's body so that no prey can eat it. We apologised to the officer and he also got emotional at the time.
Now it was 5:30 at that time.
We knew it was impossible to reach Kaza. Driving at night was risky and also it started snowing.
We decided to stay in Nako and return back to Solan in morning.
So at 8 we reached Nako.
Roads were cover in snow and it was freezing cold.
I stepped out of my jeep as i saw a shop opened .
4 boys were sitting in there and they had their Bukhari lit up. [ Bukhari is chimney type heating system used in villages to keep the rooms warm.]
He gave me a card and called a homestay owner.
It was named Zurkhang Homestay. So yeah rooms were available but no heating system was there.
Only quilt was there to keep us warm.
Also we parked the under a shed so that it could start in the morning. The diesel in the tank freezes because of the low temperature and then it is impossible to start the engines the next day.
So after parking we had our dinner. They prepared Moong daal with rice and roti. It tasted very delicious. After having our dinner we headed towards our room to sleep. It was -18 at night and i was sleeping wearing my jacket. Then we woke up at 8 in the morning.
Place was covered in snow. I was very happy at that time because we got to see the snow. We got ready and headed toward my jeep where it was parked. The engine started within one self.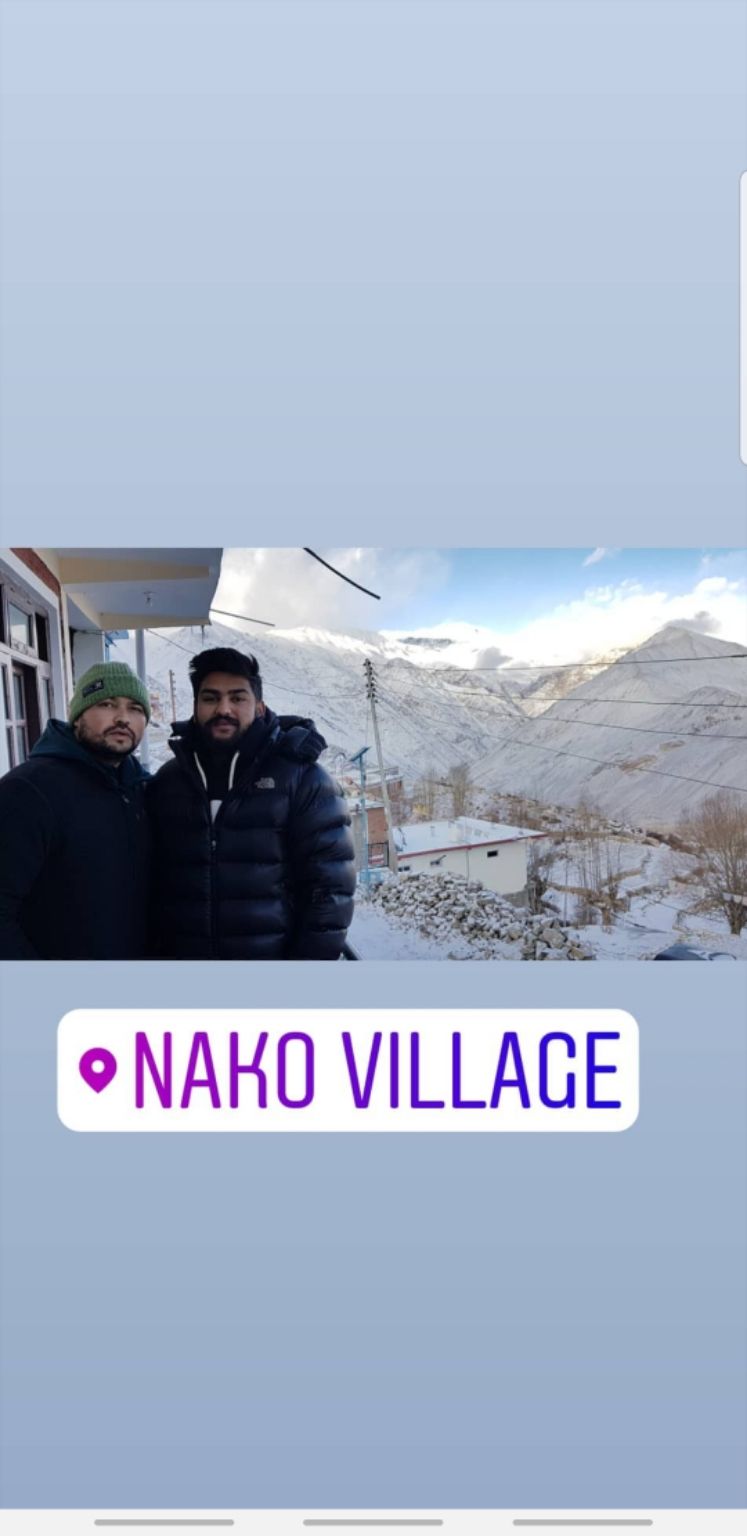 We had tea and view of the snowy mountains.
It was time to visit the Nako lake.
Nako lake is the sacred lake of Nako village and it was frozen. The owner of the homestay told us that you can also walk on that lake.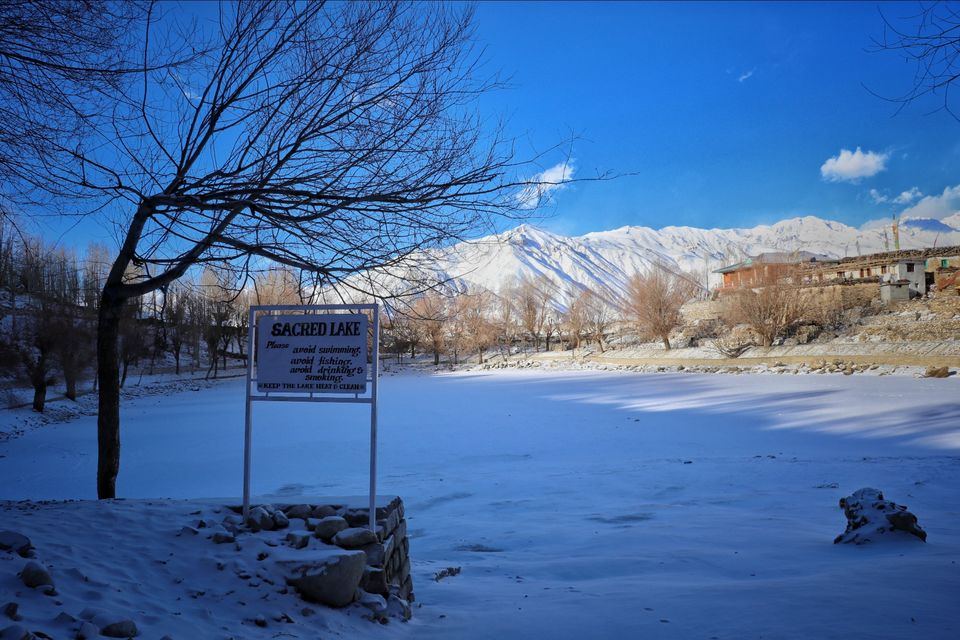 And we entered the lake. All frozen. The scenery was like oh my god!.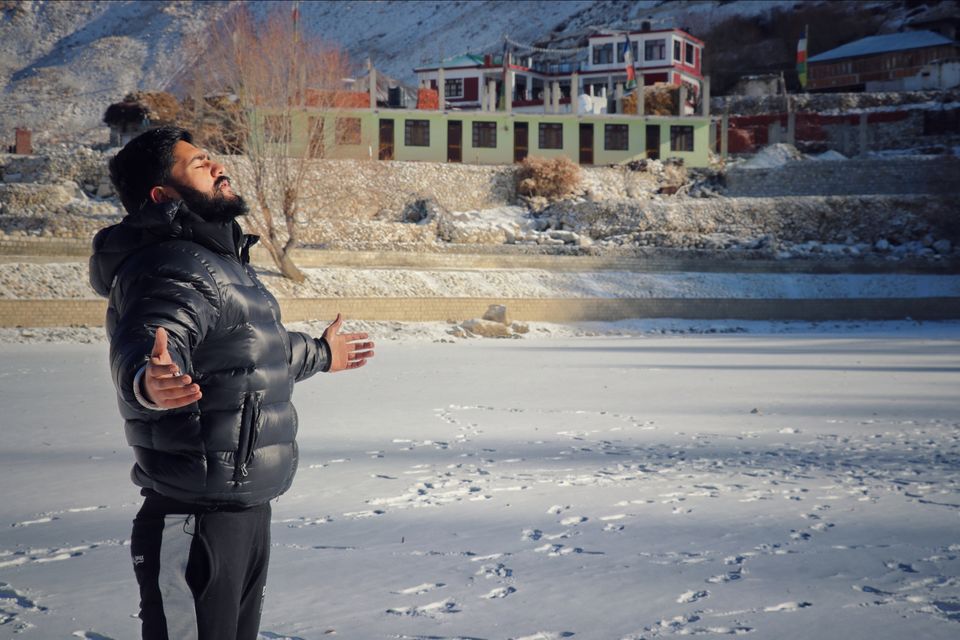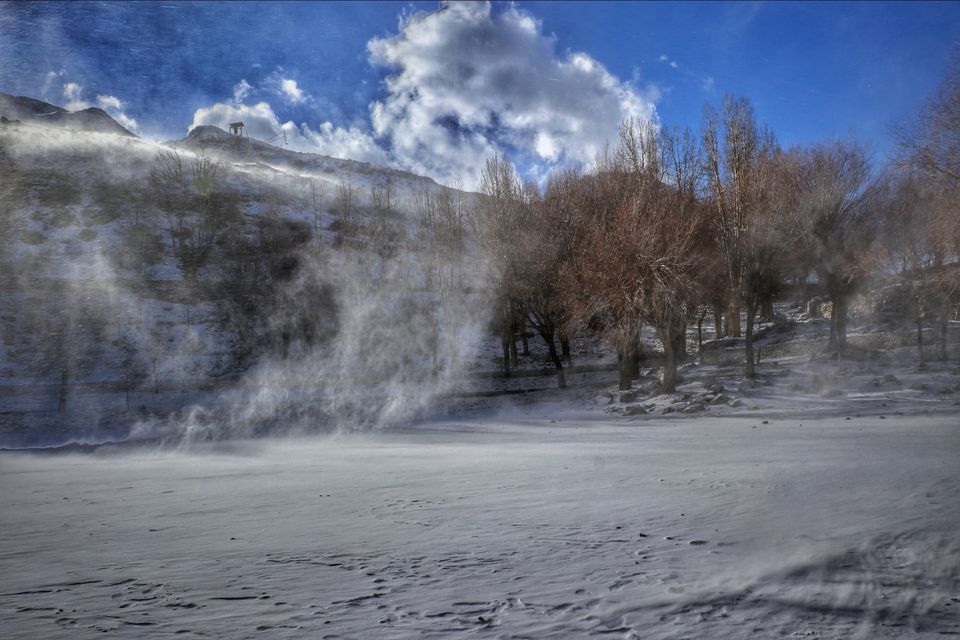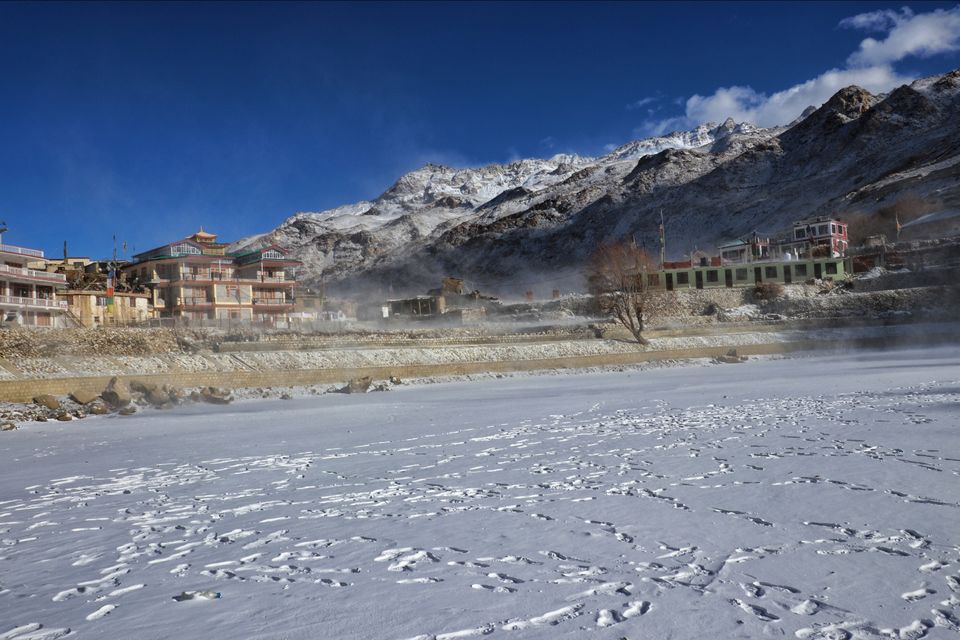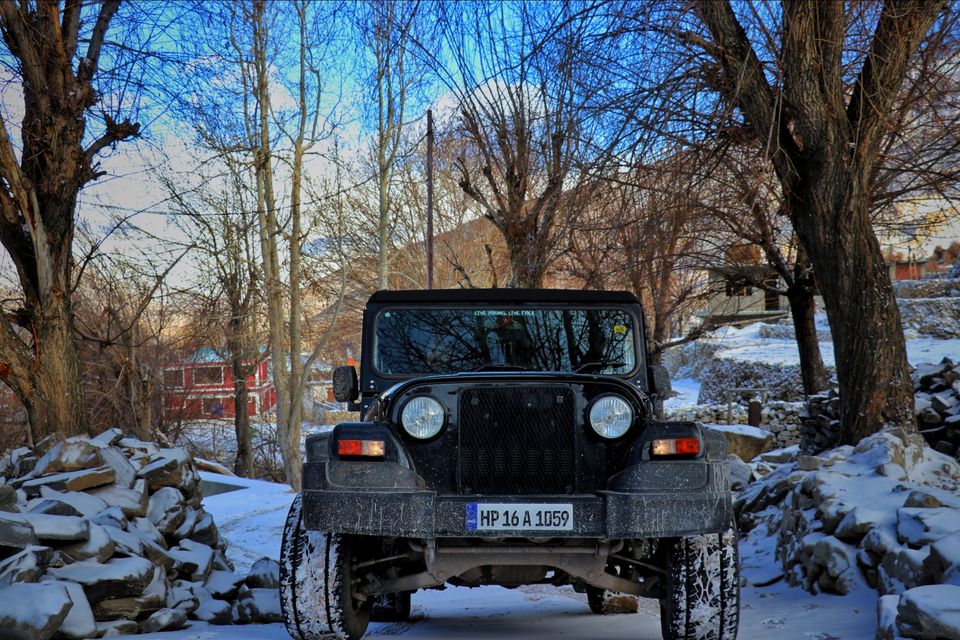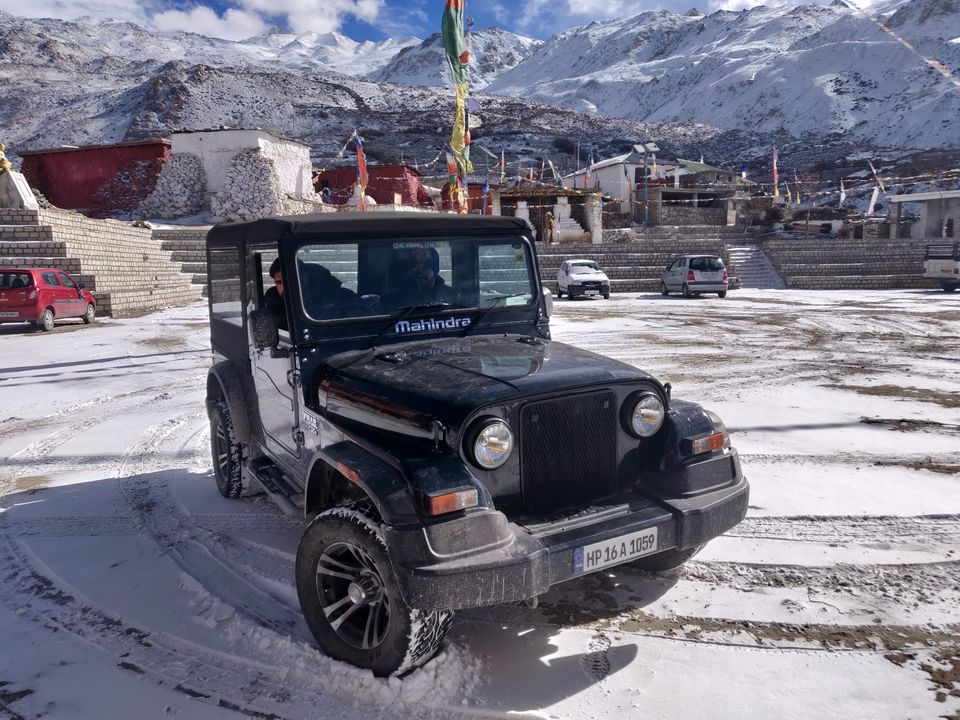 Now i was happy and now our trip was successful. People visit the lake in summers beacuse at that time it looks beatiful and it's not that cold.
But trust me guys it was looking so damn beautiful.
We spent atleast half an hour lake. We walked on it clicked some pictures and headed back to homestay.
We had our breakfast. We asked them about the place and how do they stay there in winters. So they said when there is heavy snowfall they leave the place for the time and visit downward place where snowfall is less.
They were very humble and nice people.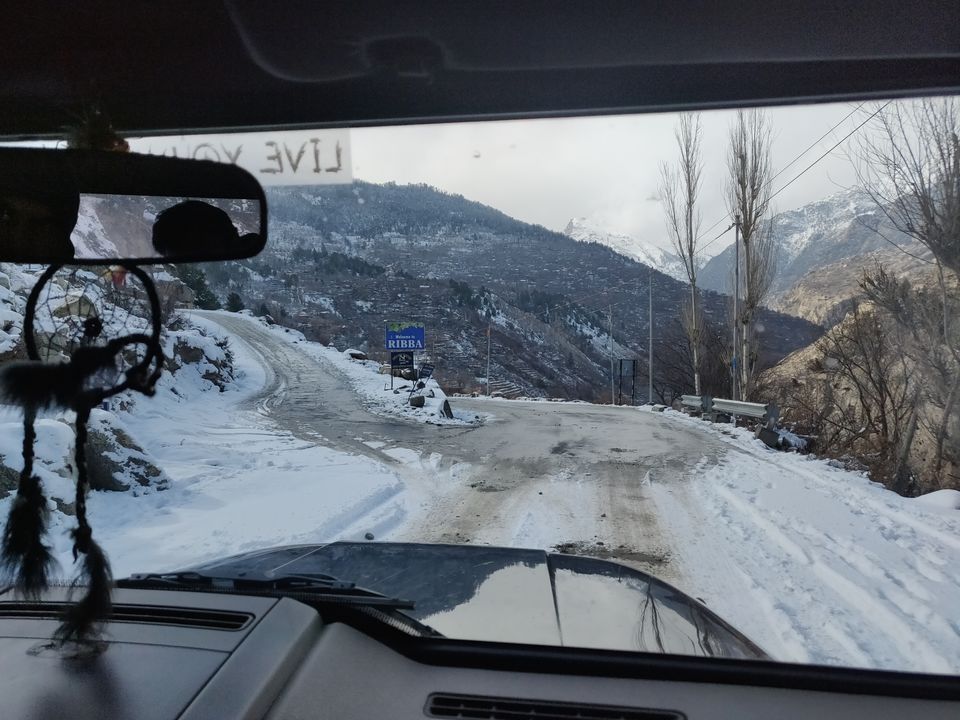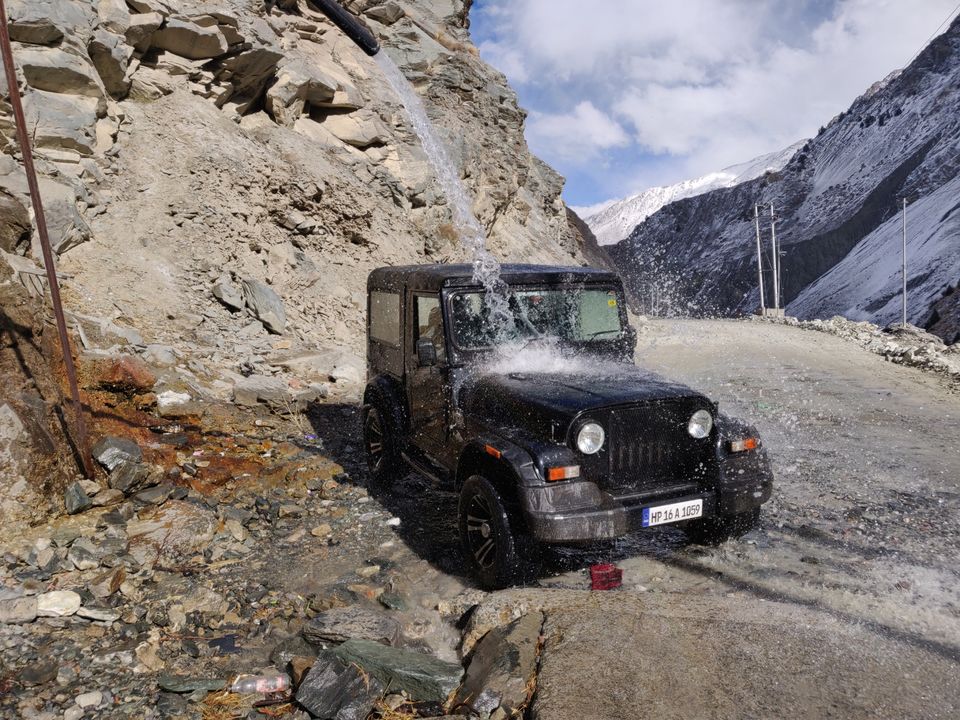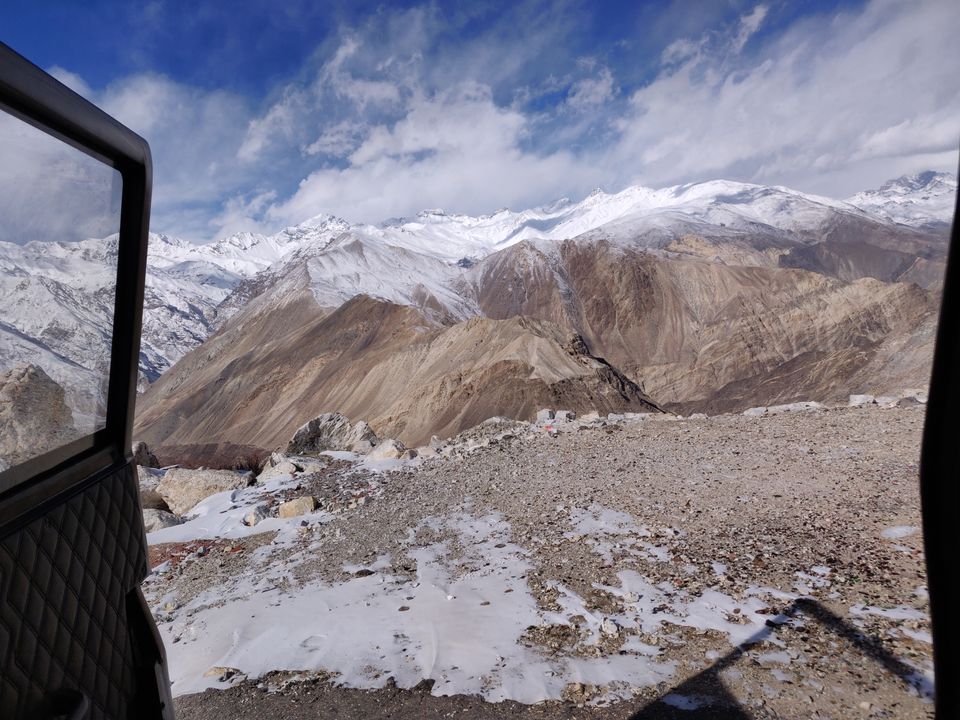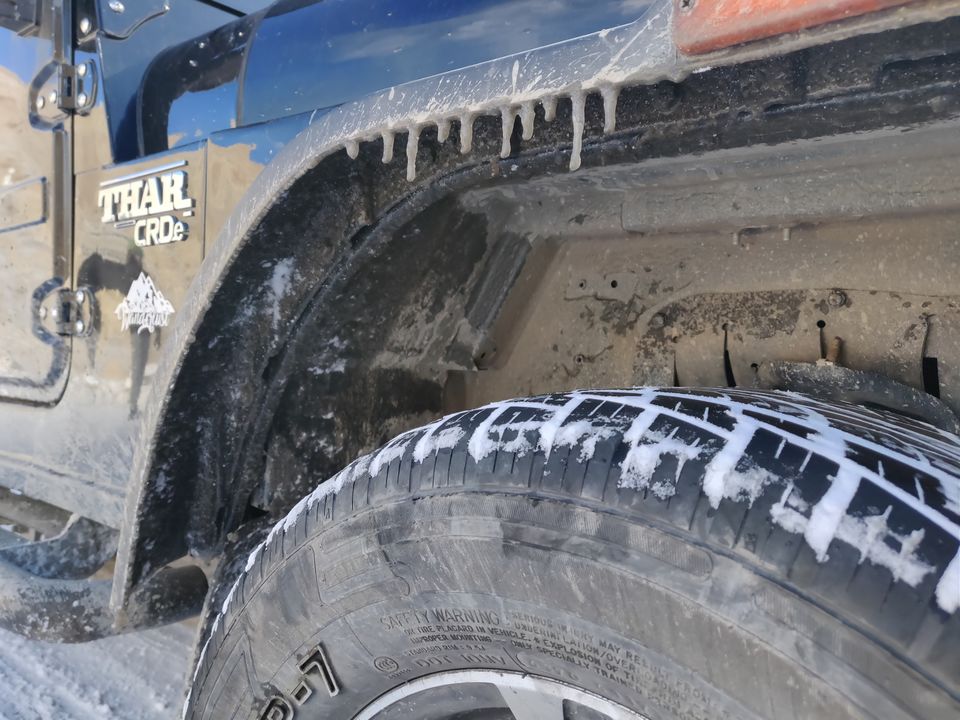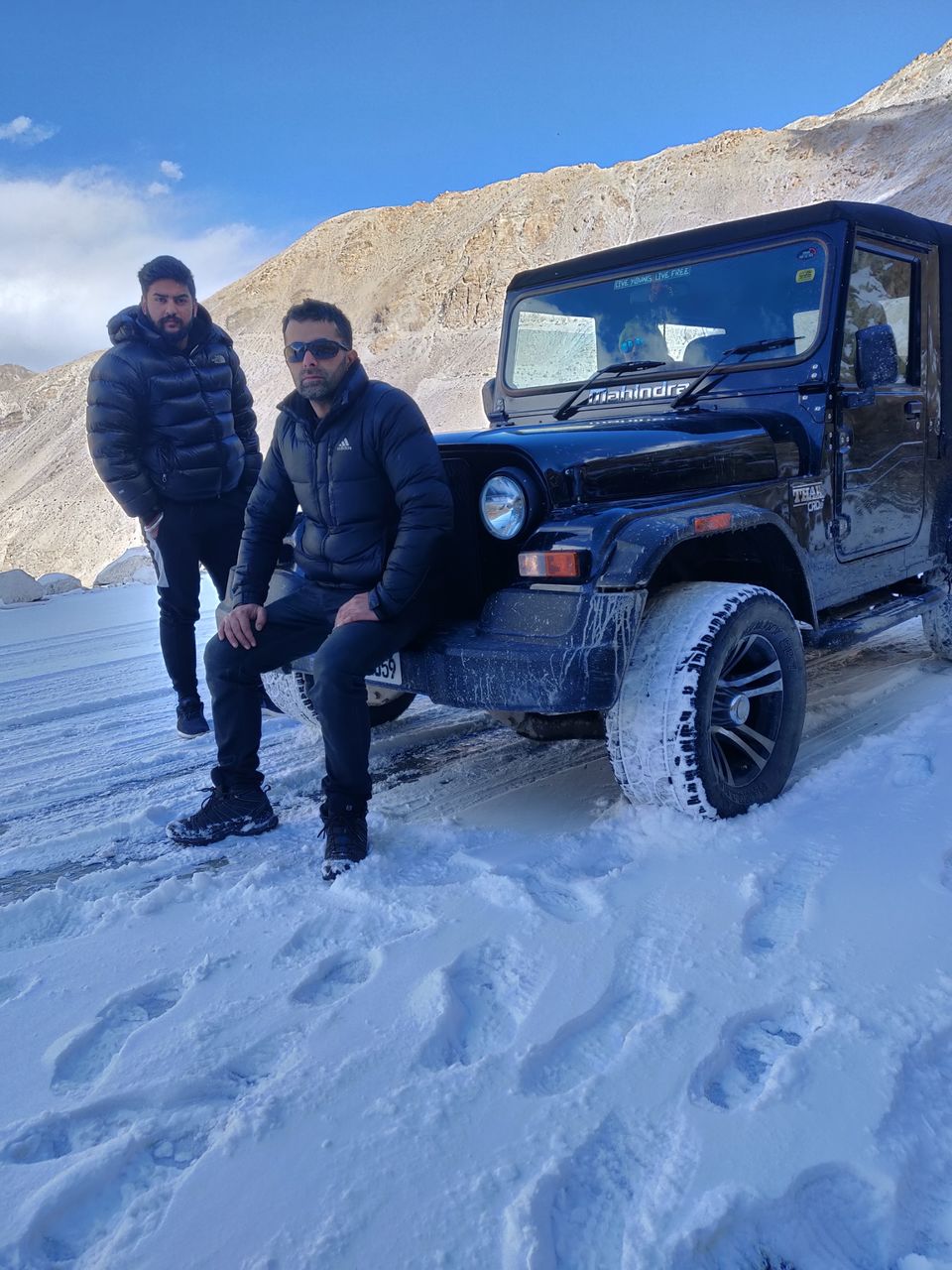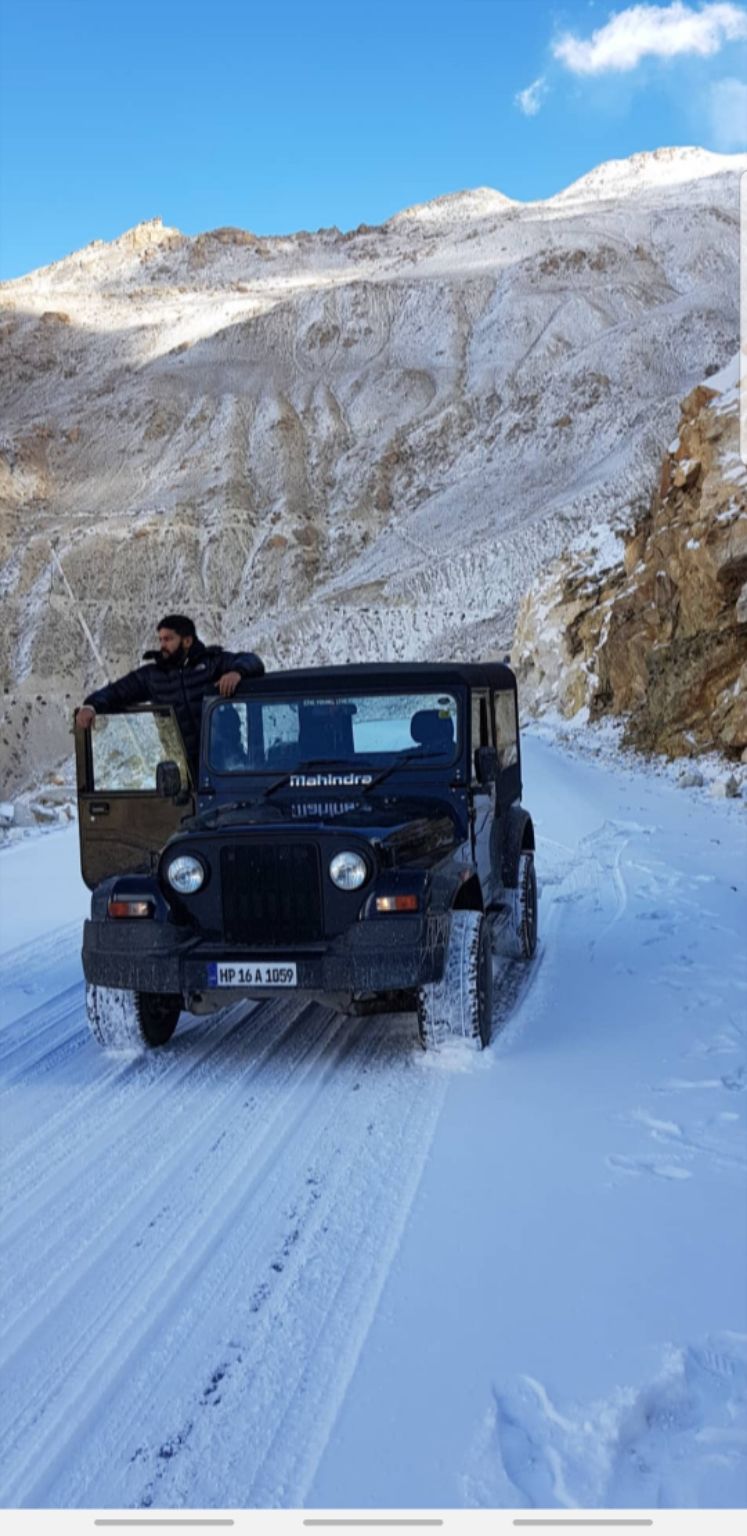 We clicked some more photos and we headed back to Solan. The road were covered in snow and we drove carrefully.
It was nothing but the whole day driving and at around 11 we reached Solan.
So it was end of our trip.
We learn alot of things while travelling and exploring.
It teaches you alot of new thing, new culture, lifestyle, way to communicated and much more.
So travel as much as you can.