There were 2 constraints when we started the trip: one, we had only 2 days, and two, we were planning to do a budget trip. When we left Mumbai, all we had was the ticket to Surat and that's how we began this tiny trip.
We took an early morning train from Mumbai that got us to Surat in 3.5 hours. The only mode of transport in Surat is auto rickshaws that will quote a sky high price to go anywhere, so you need to bargain a lot. Surat is super famous for its textile and diamond market. Girls being girls that's the first place we headed to. A rick will take you to the Surat textile market from station for 30-40 bucks. It is a huge building with multiple shops that sell all types of traditional Indian clothing in wholesale (Bombay textile market sells the same stuff for retail and hence is a tiny bit more expensive than wholesale).
Next up, we went to Athwa gate. It is one of the happening places of cities when it comes to food. We had a humungous thali with over 20 items just for 270 bucks in Kansar-Gujarati Thali. Then we went to visit the Iskcon temple. The temple is on the banks of the river Tapi and is very calming and surreal. There is a not-so-famous Ram mandir right next to Iskon where they have a tiny gateway to sit at the Tapi riverfront. We went in December and the river had significantly dried off but I think during the rainy season it'll be a delight to sit there. We sat there for quite some time and then ate the most famous Aloo Puri of Surat just across the street.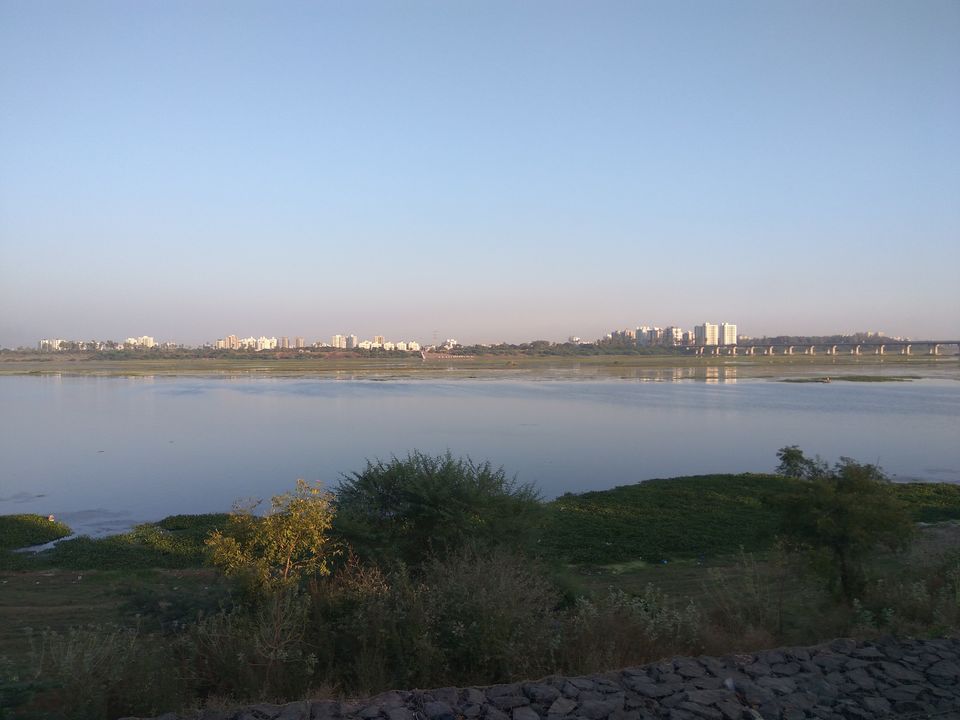 We had to leave for Ahmedabad the next morning, so we decided to find a hotel to stay near the train station and luckily there happen to be a lot of good hotels within a kilometre.
To travel from Surat to Ahmedabad, you can take trains that go every hour or so. While some are super-fast and some are passenger trains; a super fast train gets you to Ahmedabad in 4 hours roughly.
We first went to Gandhiji's Sabarmati Ashram, which is barely 6-7 kms from the station. This is where he lived when Gandhiji began a lot of significant movements like the Dandi March, his initial fasts, collaboration with mill workers, etc. You get to see how simply and beautifully Gandhiji and Kasturbaji lived. It is on the Sabarmati river front and you can enjoy sitting here for quite some time and soak in the calmness and peace.
Next, we headed to Akshardham Temple. It is in Gandhinagar which is pretty far but the auto rickshaws agree to take you there in 200-250 bucks. This is the first Akshardham temple that was ever made and it has a lot of remains and artefacts from the life of Lord Swami Narayan. We also saw the residence of Chief Minister of Gujarat, the Cantt area and Parliamentary area on our way.
After the temple visit, we headed back to the city to see one of the biggest markets of handicrafts, clothes and food, located in Law garden. The entire road is full of shops on each side selling Gujarati patterned bedsheets, chunnis, ghagras, bags, chappals, jewellery and everything under the sun. There is a big bargaining margin, so be careful about how much you pay for stuff you buy from the market. We got the price of a chunni down from 500 to 200!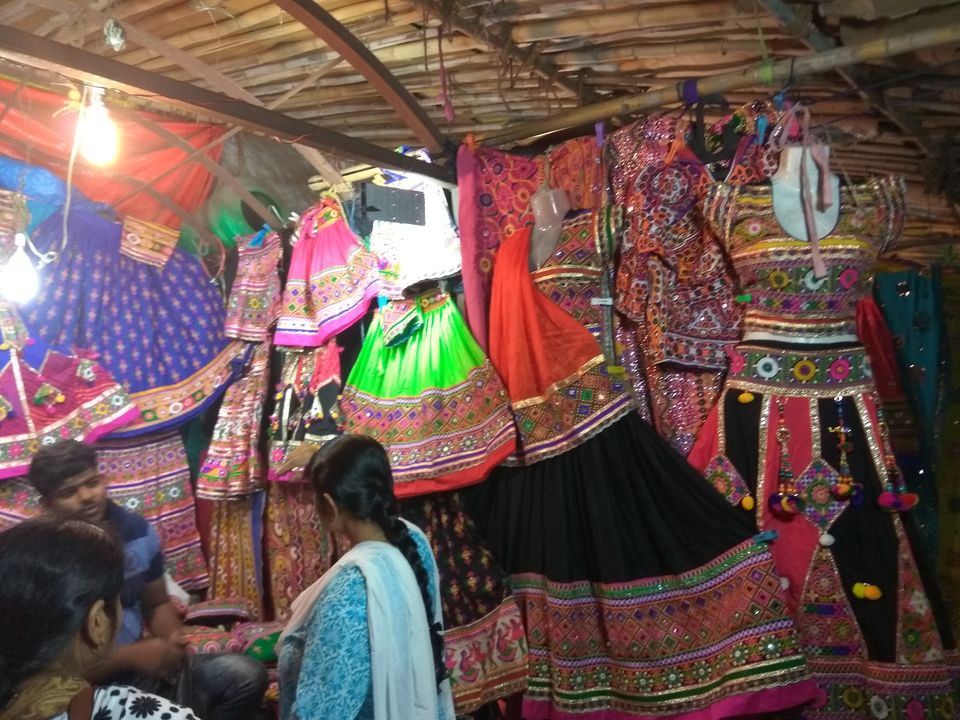 We had dinner at Swati Snacks, a place that has won Times Food Award multiple times in a row. They have a lot of specialties, we tried 2 of them: Panki Chatni - which is rice and besan pancakes made in Banana leaves, and Baked Masala Khichdi which had multiple pulses and rice with a layer of Curd and burnt onions on top. The food was absolutely delicious. Would highly recommend this place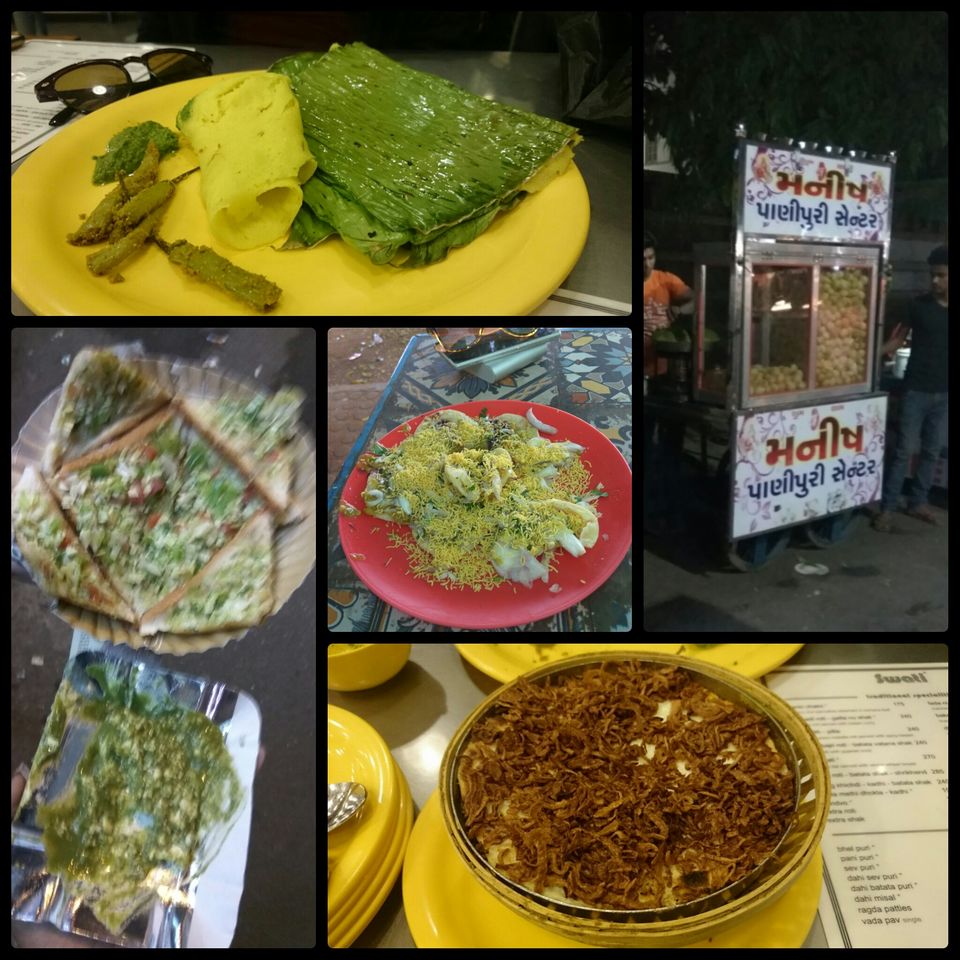 We were soon running out of time, so we made a brief stop at Kankaria lake which is just 10 minutes from the Station and looks absolutely magnificent at night. And then we headed back to Mumbai in one of the super-fast trains that takes roughly 7-8 hours.
While both the cities have their own charm, I loved Ahmedabad because it has an air of freedom, the people are very welcoming and helpful, the food is amazing but most importantly,s you get 5 panipuris for 10 Rs :D