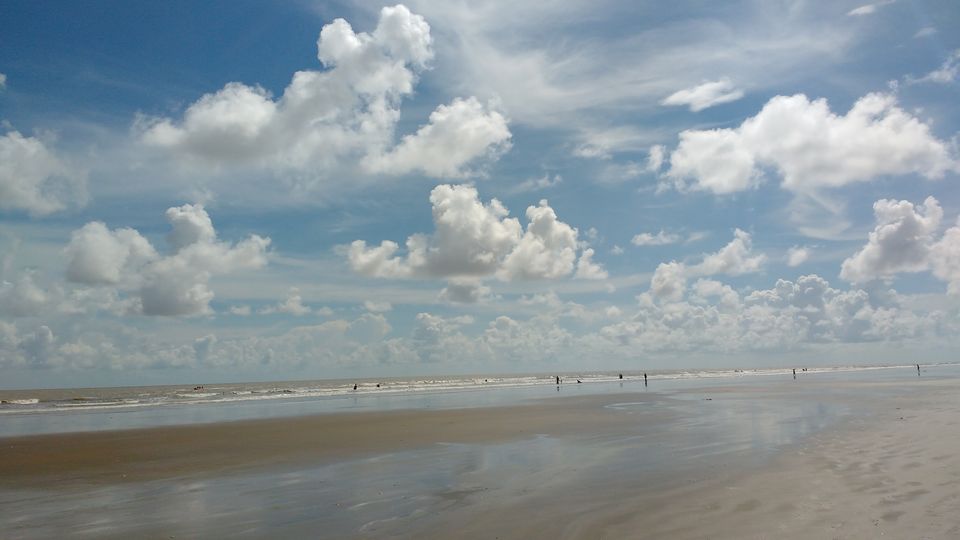 Mandarmani is one of the best places for weekend getaway. It is a very serene beach and less crowded compared to Digha. Since this was one of my family trips we wanted exactly a place like Mandarmani so that we could unwind and spend quality family time. So we booked two cottages in Aqua Marina Drive Inn in the month of October and the cottages were beach facing so we could get the best view.
Day 1:
We reached Mandarmani at noon and all of us were very excited after seeing the beach. At noon, we had lunch and took some rest. In evening, we all went to the beach for walk and then came back to the hotel and enjoyed the cool sea breeze along with some hot beverages and sea food. I would suggest that if you visit any new place you should always local cuisine and this place has a variety of sea food to offer.
Day 2:
We woke up in early morning and went to the beach immediately for watching sunrise. Before visiting Mandarmani we heard that it famous for red crabs so we decided to walk along the streaches of the beach and find them. Luckily, we got to see a few red crabs on the way.
Later on, we planned to visit the nearby beaches (Tajpur and Shankarpur) in evening. We booked a cab and visited both the beaches. While on the way we saw fish farming and the beautiful view of villages along side. Enjoyed sunset at Shankarpur beach and with a hot cup of tea. Finally we returned Kolkata next day morning and overall it was a very pleasant experience for us.